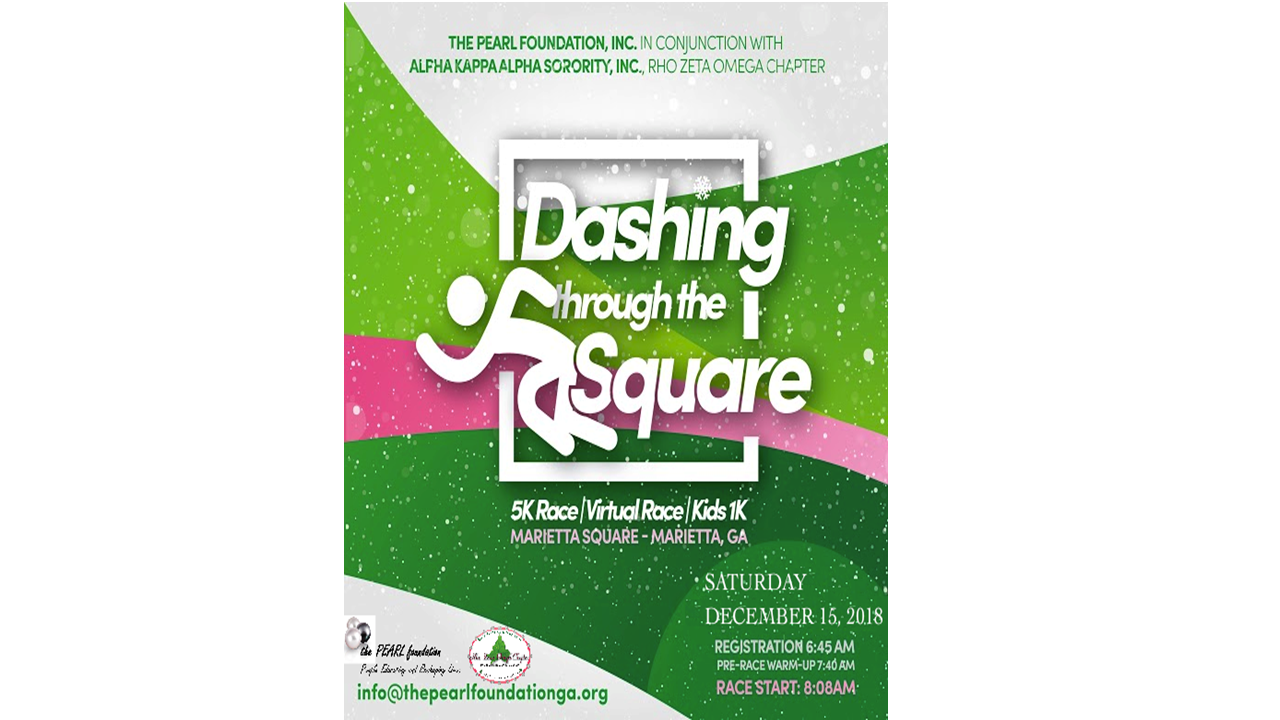 December 19, 2020
Dashing Through The Square 5K Walk/Run-MEDAL T0 ALL FINISHERS! 12/19/2020
Marietta Square • 50 N Park Square

Marietta

,

GA

30060
Organized by The PEARL Foundation
"DASHING THROUGH THE SQUARE"
PACKET PICKUP INFORMATION BELOW

Race Day Registration (Untimed) on 12/19/2020 at 6:45 AM
RACE STARTS AT 8:08 AM

RUDOLPH 1K STARTS AT 9:15 AM

Need a reason to wear your favorite holiday gear? We've got one!
After last year's festive fun, the annual Dashing through the Square 5K is coming back to town! Join us as we dash through historic Marietta square for a holiday 5K Walk | Run, and 1K Rudolph Run. Dashing Through the Square is a Peachtree Qualifying Race featuring electronic chip timing to ensure accuracy for runners. This family friendly race will take you past beautiful, historic homes and the quaint shops that line Marietta Square. Not in Marietta, GA but you want to participate? Join our Virtual 5K! Proceeds from this event will support youth enrichment programs and other community initiatives benefiting Cobb County.
This race is sponsored by The PEARL Foundation, Inc. and Alpha Kappa Alpha Sorority, Inc. – Rho Zeta Omega Chapter.
ABOUT THE CAUSE:
The PEARL Foundation, Inc. is a 501(c)3 non-profit philanthropic arm of the Rho Zeta Omega Chapter. Its mission is to improve the quality of life for Georgians by providing education initiatives that promote self-reliance, self-empowerment, and self-determination. The Foundation sponsors programs that impact the lives of elementary, middle and high school students, as well as senior citizens in the community. For more information on The PEARL Foundation, Inc., visit www.thepearlfoundationga.org
Alpha Kappa Alpha Sorority, Inc . is the first Greek-letter organization founded by African-American women at Howard University in 1908. Led by our 30th President, Dr. Glenda Baskin Glover, Alpha Kappa Alpha is a sisterhood of national and international stature. Its members share the same high moral, ethical, scholastic, and spiritual standards; and are leaders in their community – inspiring, serving, and empowering all with whom they come in contact, while addressing the social and economic ills of our society. For more information about Alpha Kappa Alpha Sorority, Inc., visit our websites at www.aka1908.com or www.akarhozetaomega.org. Rho Zeta Omega Chapter was chartered in 1988 and serves the Cobb County and Marietta City communities.
Frequently Asked Questions - See below
Event details and schedule
|COURSE| Begins and ends at the Marietta Square. This family friendly race will take you past beautiful, historic homes and the quaint shops that line Marietta Square. The race will be held rain or shine.
|WHAT'S INCLUDED| All 5K race participants will receive a high-quality runner's t-shirt and a commemorative medal. Special medals will be presented to 1st, 2nd & 3rd place male and female finishers in the following age groups: 18-30, 31-50, 51 & above.
**REGISTRATIONS AFTER DECEMBER 12, 2020 WILL NOT RECEIVE A RACE SHIRT**
|W HAT TO W EAR| Be creative!! Show your holiday spirit by dressing in festive attire.

|TIME| Pre-Race Warm Up - 7:45 AM / 5K Walk/Run START TIME - 8:08 AM 1K Rudolph Run - 9:15 AM
| PRICING| All registrations are charged a $3.95 Active.com Processing Fee!!

5K Untimed Registration: $25.00 / 5K Timed Registration $25 Through March 31, 2020
5K Untimed Registration: $30.00 /5K Timed Registration $35.00 April 1, 2020 --September 30, 2020
5K Untimed Registration: $35.00/ 5K Timed Registration $40 November 1- November 30, 2020
5K Untimed Registration: $40.00/ 5K Timed Registration $45 December 1-December 15, 2020
Virtual Race Registration (Medal + Shirt) $50 (+ $7.00 Shipping FEE)
1K Rudolph Race Registration: $10.00 (Ends December 15, 2020)
|RACE DAY REGISTRATION| You may register on race day at Marietta Square: Untimed Runners 6:45 - 8:00 AM - NO TIMED REGISTRATIONS ON RACE DAY.

5K Race Day Registration - $45.00 / 1K Race Day Registration: $15.00*
|PACKET PICKUP | LOCATION - BIG PEACH:
Saturday, December 12, 2020 (2 PM - 5:30 PM)
Monday, December 14, 2020 (5:30 PM - 7:30 PM)
Wednesday, December 16, 2020 (5:30 PM - 7:30 PM)

Race packet pickup dates and times are subject to change. Please check back for updated locations/times
|DIRECTIONS| From I-75, go West on North Marietta Parkway (Exit 265). Continue to Church Street and take a left which will take you to the Square
|PARKING | Parking will be in the Cobb County Parking Deck and in available lots around the Square. For more information, visit http://www.marietta.com/marietta-square-parking. Please park only in designated parking spots to avoid being towed.
|SPONSORS|
Lowe's, Allscripts Health Care, SpeedPro Imaging Marietta, The Hollman Family, Georgia Dermatology Partners, Kroger, Marmi Shoes-Lenox, SAMS Club, State Farm Insurance-Robert Ashley Agency, Takeda, Cool Beans Coffee Roasters, Beverage South, Sheriff Neil Warren - Cobb County, Berkshire Hataway - Anne Mabry Realtor, Monster Energy
|FREQUENTLY ASKED QUESTIONS|
1. What is a virtual race? ​ A virtual race can be run or walked anytime and anywhere, even indoors on a treadmill.
2. Where do I submit my race results if I am virtual participant? You can submit your race results and pictures to - dashingthroughthesquare5k@gmail.com
3. Who can participate in a virtual race? Anyone! Young or old, fast or slow – we encourage participants of all ages and ability levels.
4.How do I track my distance and time my runs? We accept results on the honor system, so you can track your distance and time however you like. The most accurate way to do this is by using a Running GPS watch, but there are also several free smartphone apps available for iPhones and Android devices that you may be interested in. Feel free to submit pictures of your race!!
5. When will I receive my t-shirt and medal? All races must be completed by January 3, 2021. Once you submit your race time and distance you will receive your medal within 14 business days to the address that you provided.
6. What happens if I cannot complete my run during the race period? Life happens, and we understand. Please contact us at dashingthroughthesquare5k@gmail.com if this should occur.
7. Will we be assigned waves for the race? No. We will not have waves, but we ask that all chip timed runners/walkers are allowed to start at the front of the race.
8. Are strollers allowed on the course? Yes. We just ask that race participants with strollers depart with the walkers.
9. Can I bring my dog to the race? Race registrants can bring their dogs to the Dashing Through the Square 5K. Festive attire can apply for your favorite dog(s). We kindly ask that runners with pets depart with the walkers.
10. What if I register and do not pick up my race packet? There will be three designated times for race participants to pick up their packages. If those times are not convenient, we will have race packet pickup on race day. After the race, we will not mail packets or offer an alternative pickup time.
11. Can I set up a team for my friends and family? Yes. You are encouraged to set up a team of 1 or more persons. When you register on active.com, you can create a team and encourage your family and friends to join you. You may never know if there will be team competition or team fun at the race!!!
12. Will there be storage available for my personal belongings at the race? We will not have this service available. You are responsible for securing your belongings.
Spread the word to your family and friends!
December 19, 2020
Saturday
Marietta Square
50 N Park Square
Marietta
,
GA
30060
Media
11 Photos and Videos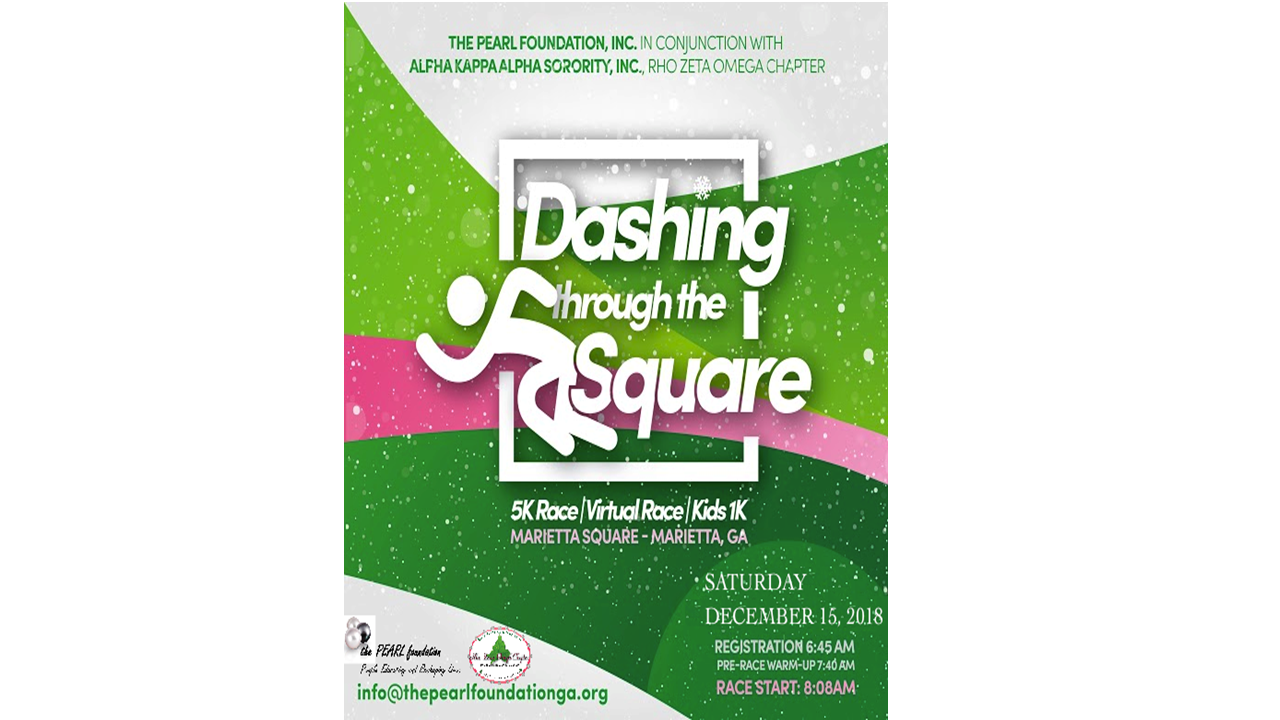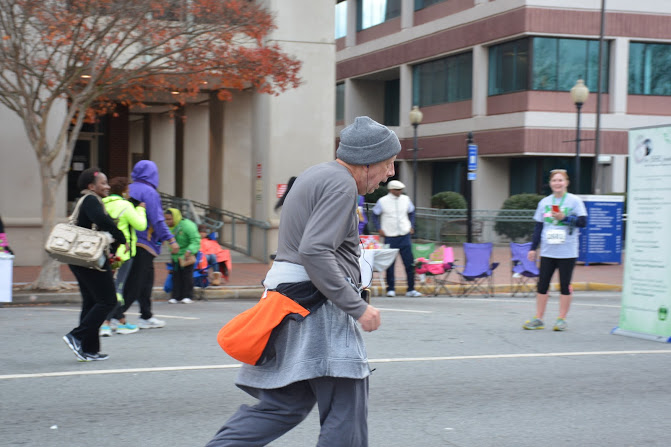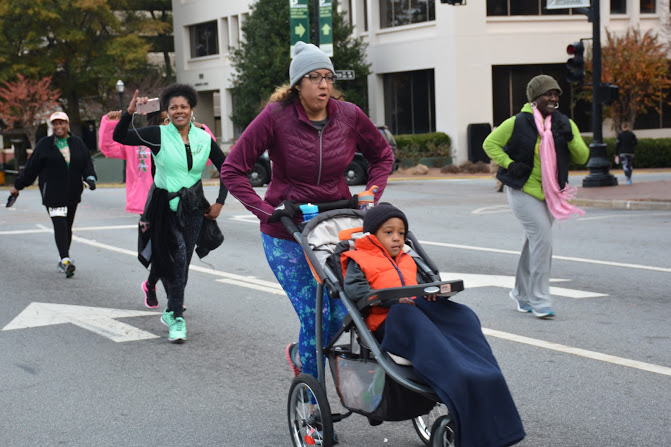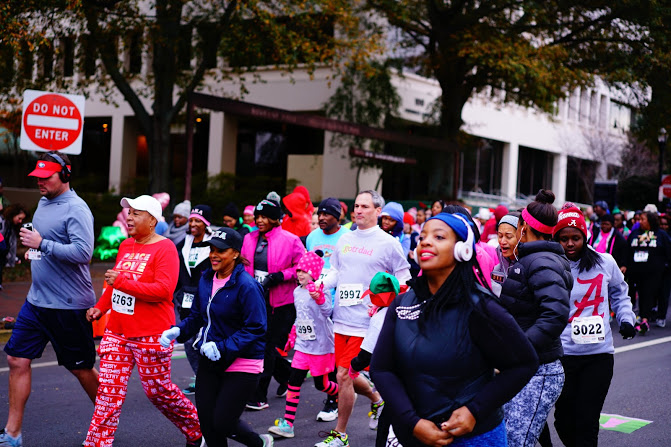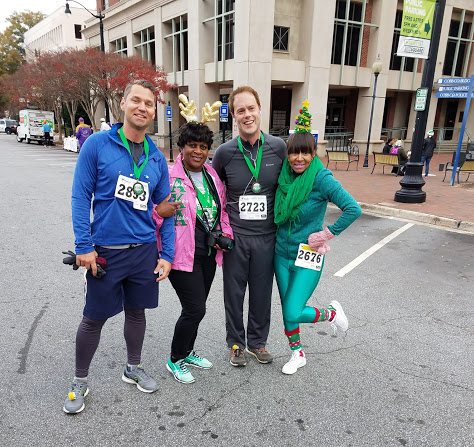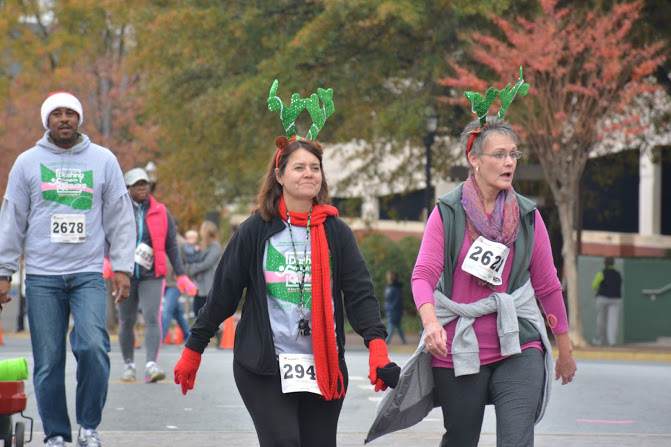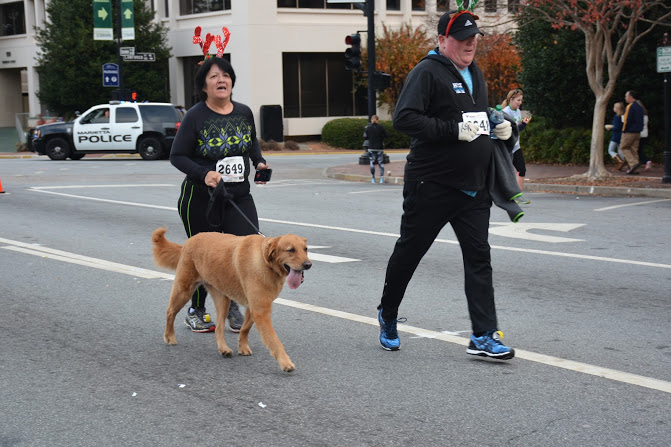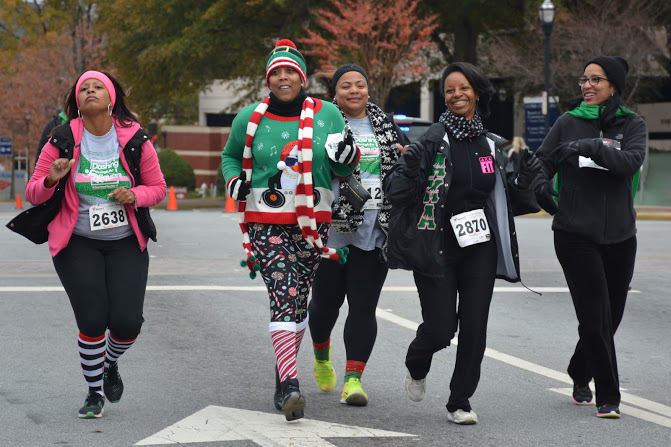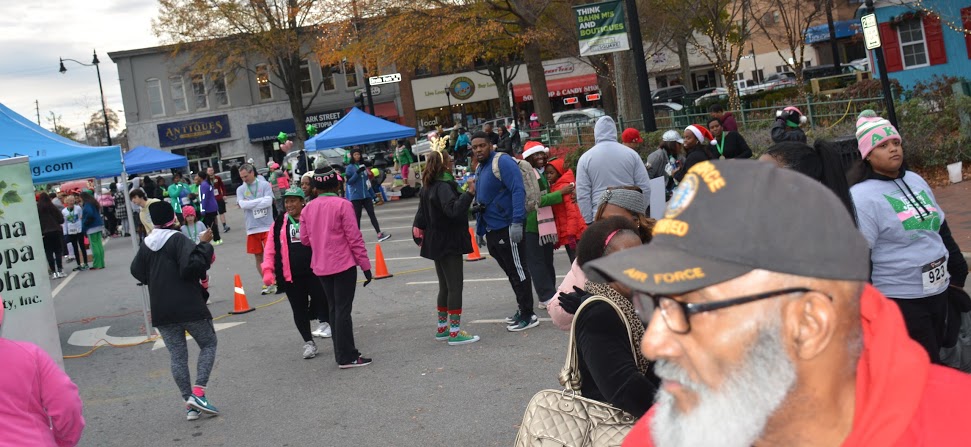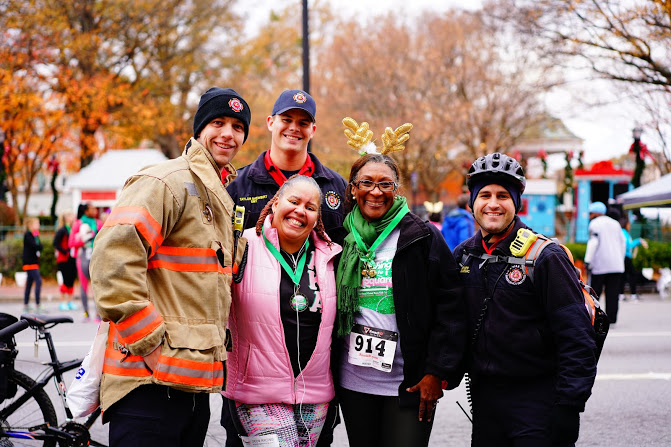 More events from this organizer