RACE SOLD OUT. NO ADDITIONAL REGISTRATIONS AVAILABLE.
RUNNING. COMMUNITY. BEER. GIVEAWAYS. GREAT FOOD. LIVE MUSIC.
We're "about that life."
Join us, in our 4th annual Sole Mates Collaboration 5k & Brew Fest with our friends Left Hand Brewing and Hoka! 4th Annual - can you believe it??
The flat and fast 5k begins on the St.Vrain Greenway at Left Hand Brewing and continues through the trail system that winds under Sunset Blvd and over to Roger's Grove. The race finishes at Shoes & Brews with Longmont-brewed-beer from LHB and S&B, live music, and a sweet post-race expo, with food and beer all included in your race entry! Along with having an awesome day of running, music and beer, you can know that your race entry helps give back to our community as we partner with The Left Hand Foundation as our partner charity for the event! woo woo!
If you're feeling rather fast on race day, you may even qualify to win your weight in beer from Left Hand Brewing! First place female and male runners will walk away with a keg of their choice, so start adding in the speed-work and the gains because how often do you have the chance to win YOUR WEIGHT IN BEER??
If you're feeling less fast and more fancy, we have added the Best Dressed Category to our race again this year. Winners of this category will receive the sublime Left Hand Brewing Beer 4 a Year Certificate, which is obviously worthy of you putting in some effort on that costume you've been thinking about. Besides-- the race is literally 5 days after Halloween so here's another chance for you to get some use out of that m&m costume you've been hoarding for 12 years. You may need to put in a little more effort than an m&m though, because that's been done TOO MANY YEARS. #zombieM&M?
If you're not feeling fast OR fancy, you can just try your luck at being a random prize winner! Shoes, watches, apparel, nutrition, race entries, beer and MORE will be raffled off!
And no matter how fast or fancy, make sure you're in tip top shape by race day with a FREE
TRAINING PLAN from RunLife Analytics. The 6-week program is personalized to the unique
needs of every individual runner. You will get your free link to start your 5k training plan with registration confirmation page!
If you have a four-legged training partnerer - please bring them out with you for race day! We've made some special arrangements at the after party to treat our pups. We've got Romero's K-9 Club & Tap house out along with Ivan's All Natural Doggie Deilights giving out puppy treats and swag just for them! #loveyourtrainingpartner #dogfriendlyevent But please remember, this race typically sells out and it is a busy day so just make sure your friend is ready for crowds. You can always grab them a treat to take home!
Event details and schedule
THE BASIC DEETS:
Race Day: Saturday, November 4th @ 10am
Race Start: Left Hand Brewery
Parking: NEW THIS RACE!! Parking will ALL be at SHOES & BREWS! Although race start is on the path near Left Hand Brewing - parking is ONLY at S&B for race day. Come early as you'll park at S&B (parking volunteers will help you navigate) and then Longmont's own Brew Hop Trolley will running back and forth all morning to shuttle you over to race start. Both runner, four legged participants and spectators can take the trolley over for to race start. Spectatora can them take the trolley back or also walk 800m down the path to the finish line. Race ends at S&B so you'll be near your car after you've enjoyed the after-race party, music and giveaways . Must be present for raffle giveaways and prizes at 11:30 .
Race Registration: $35 on Active or in store @ Shoes & Brews!
Packet Pickup: Friday, Nov 3rd 2-8pm at Shoes and Brews or 8:30- 9:45am on race day at Left
Hand Brewing. We recommend Friday as race day morning lines can get long quickly.
Other info: Your race entry includes an event customized Boco Gear Technical Race Hat ($25 value), free RunLife 5k Training Plan ($10 value), entry into the race expo including Brew sampling and food, packet pickup day/race day discounts in-store, and post race raffle!
 After-race beer options from: Left Hand Brewing, Shoes & Brews
 After-race vendors: Mellivora Leggings, Picky Bars, Hoka, YMCA Boulder County, Sword Hydration, Roll Recovery, American National Insurance, Sticker Giant, Yoga Pod, Goodr Sunglasses, Romerio's K-9 Club, Ivan's All-Natural Doggie Delights, Club PIlates, Power Advanced Chiropratic, Champion Windows, High Brew Coffee (more to be announced).
 WANT TO BECOME A SPONSOR OR COME OUT AS A VENDOR FOR THE AFTER_RACE FESTITIVIES - email into ashlee@shoesbrews.com to get details on how to get involved!
 After-race food provided by & Included in your race entry: Jefe's & Knock on Wood Smokehouse
 Hydration provided by Sword Hydration (at finish and at aid station on course).
 After-race music provided by: 90% Nineties presented by Champion Windows.
 After-race raffle giveaways prizes include: beer, Mizuno shoes, Hoka shoes, Roll Recovery, Mellivora Leggings, Mizuno shoes, Roll Recovery, Ultimate Direction vests, Sticker Giant, Gold's Gym Membership, Club Pilates Memberships, Yoga Pod Memberships, Sweaty Bands, PIcky Bars, Bolder Insurance, Run Life, Romero's K-9 Club, Ivan's K-9 Treat, CHampion Window, Steigen socks, Nite Ize, Nathan, High Brew Cofee and more to come!
 If you are the type of person who likes lavish cars and being chauffeured, we'l make sure you are taken to and from in style - Free rides in between Left Hand Brewing and S&B that morning morning courtsey of Brew Hop Trolley.
* IF YOU PLAN ON DRINKING, YOU MUST BRING YOUR I.D. WITH YOU!
** Friends and family are SO welcome to join us on the race course to cheer everyone on and after at the after-race and finish line at Shoes & Brews. There is no fee to enter the after-race expo, but if you plan to partake in an adult beverage from one of our great local breweries outside (donation to Left Hand Foundation) or inside from one of the 20 taps please make sure to bring your I.D. with you and get a wrist band
*** There will also be non-alcoholic beverages available from Oskar Blues ***
Get ACTIVE on the Go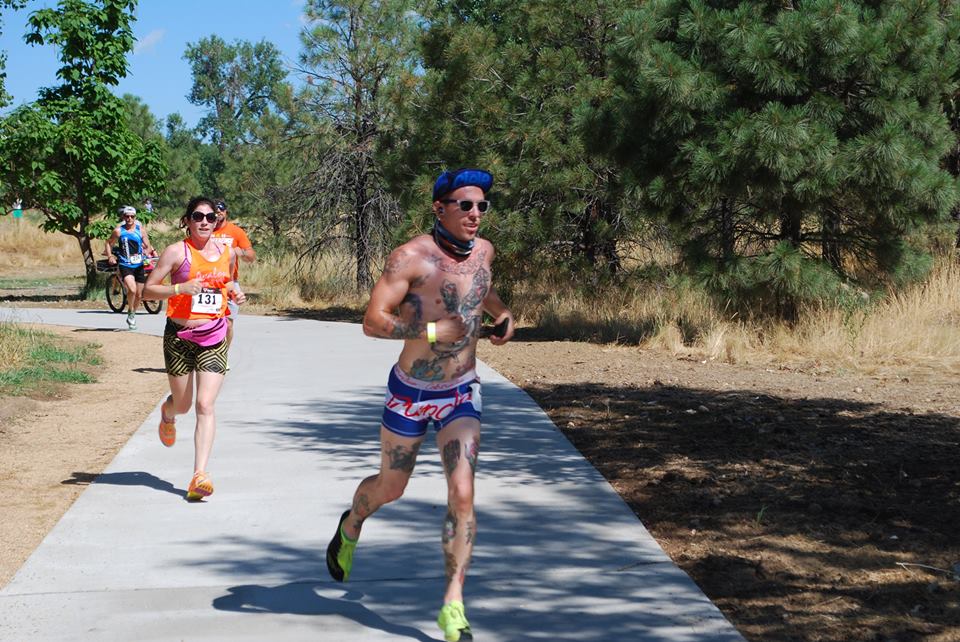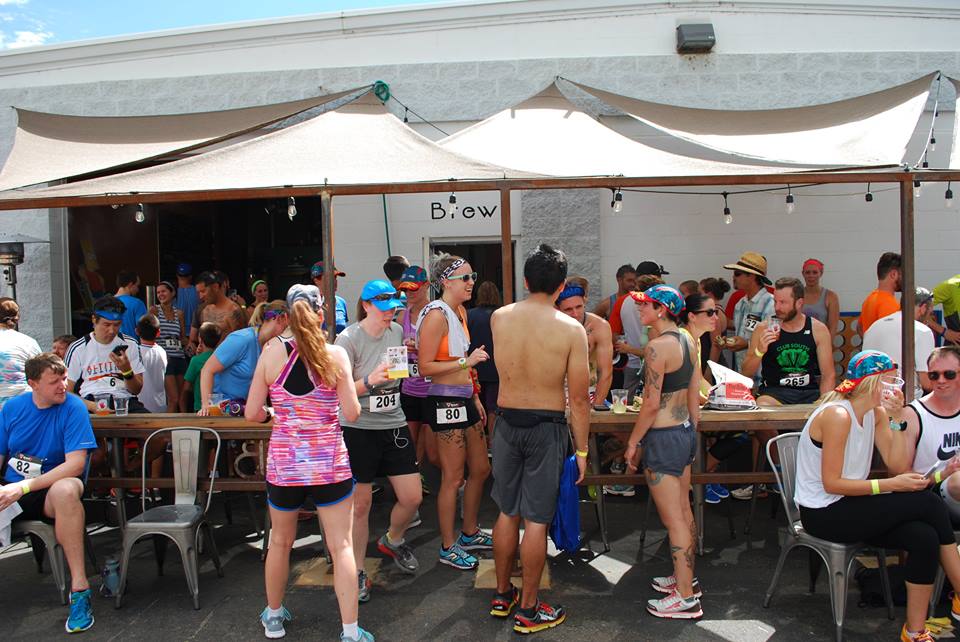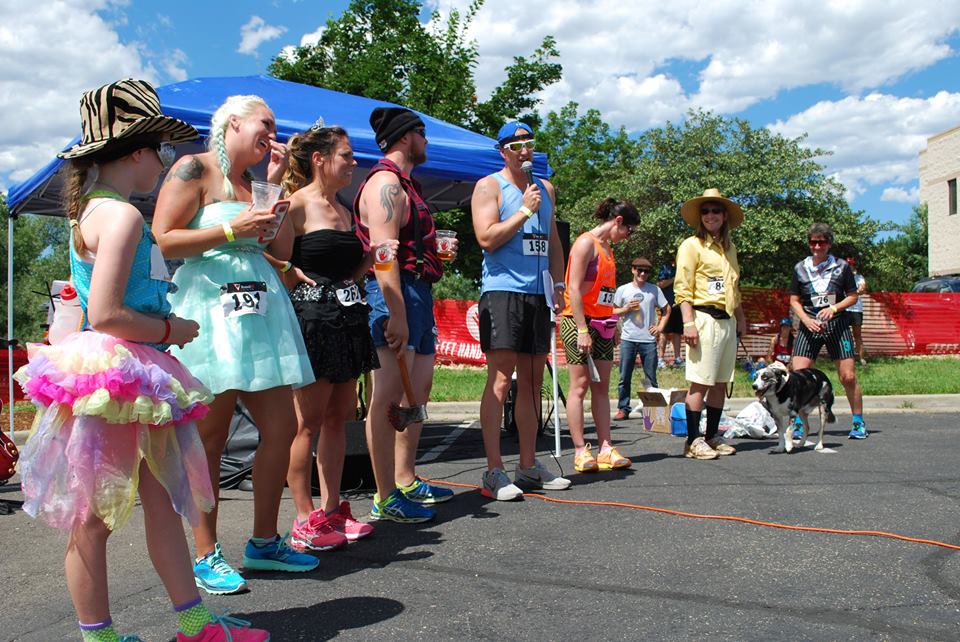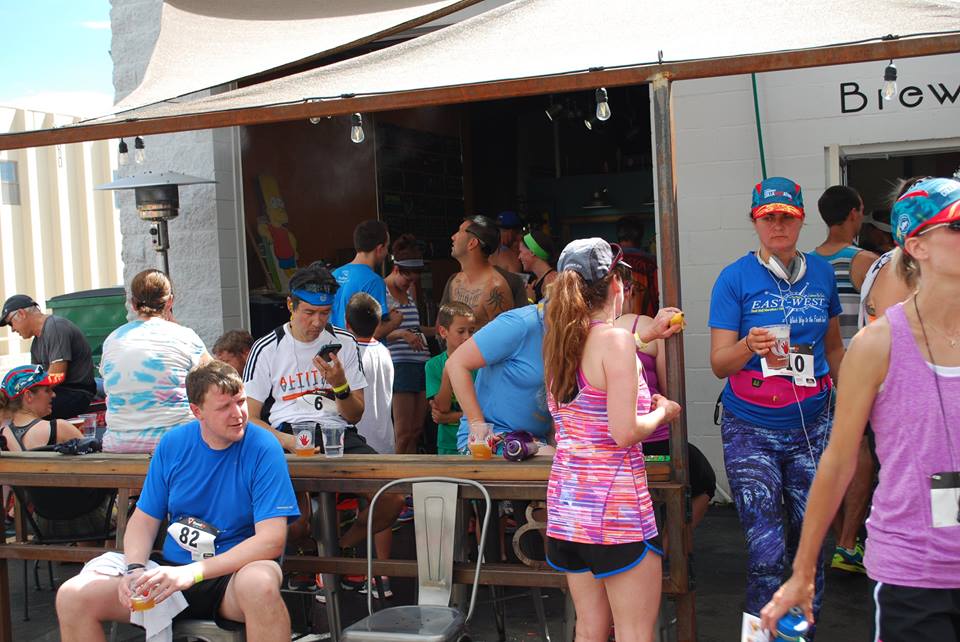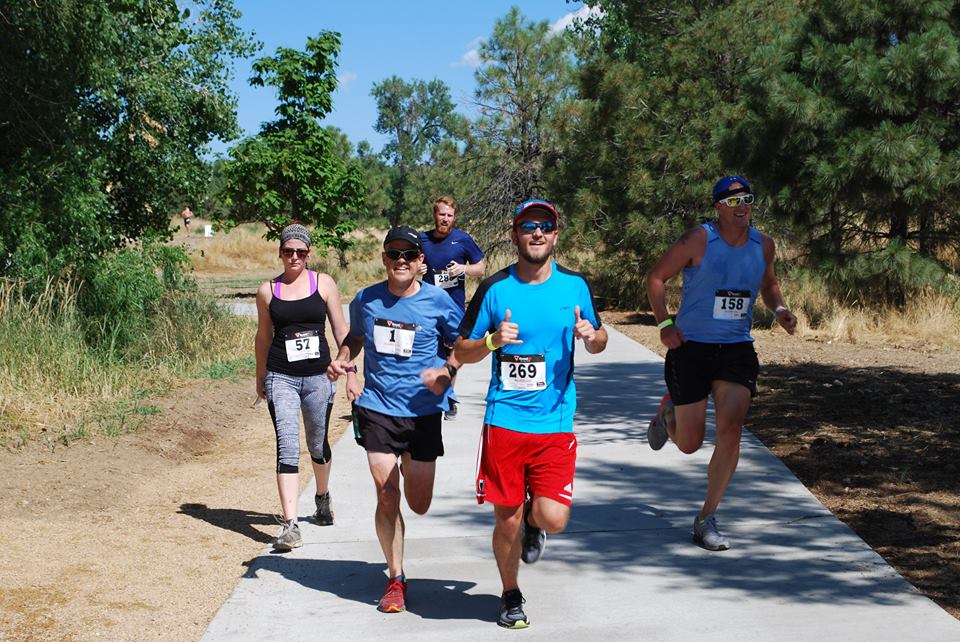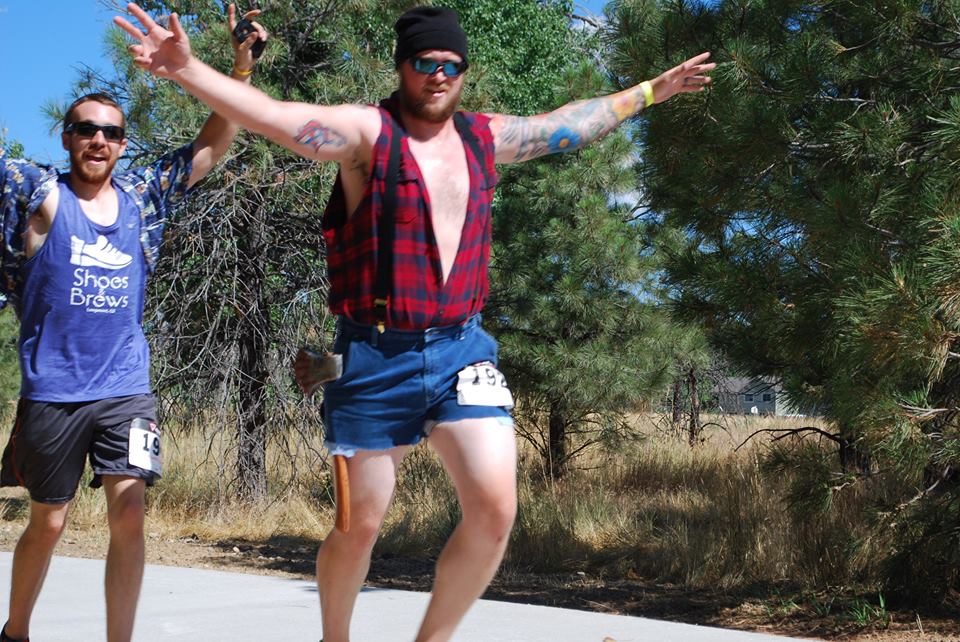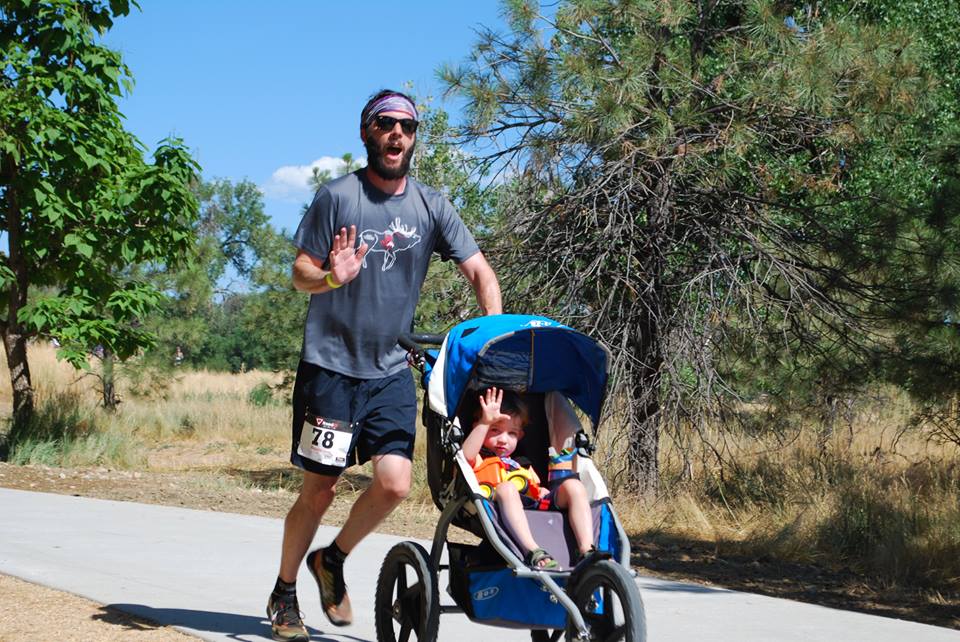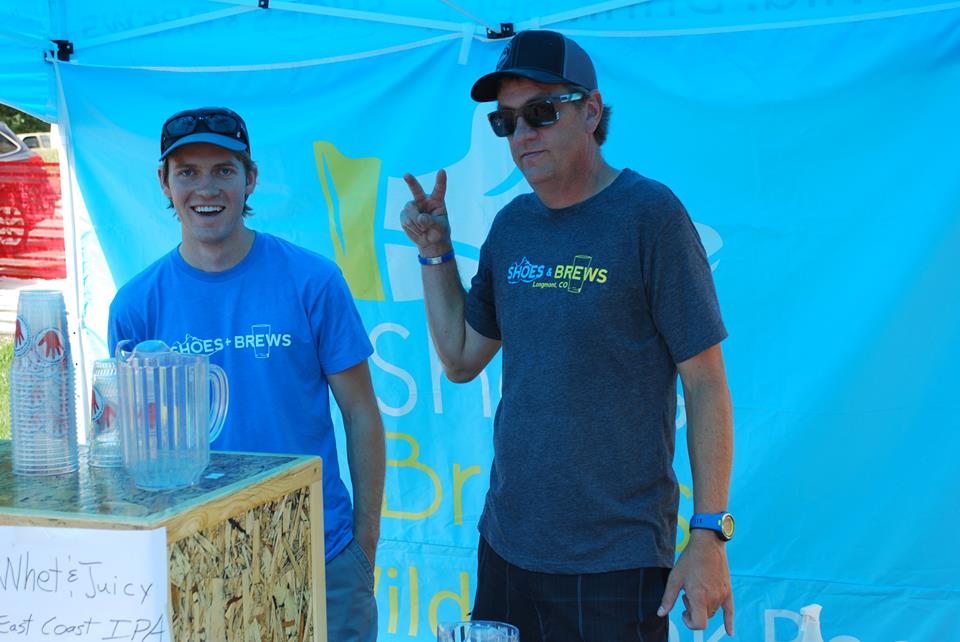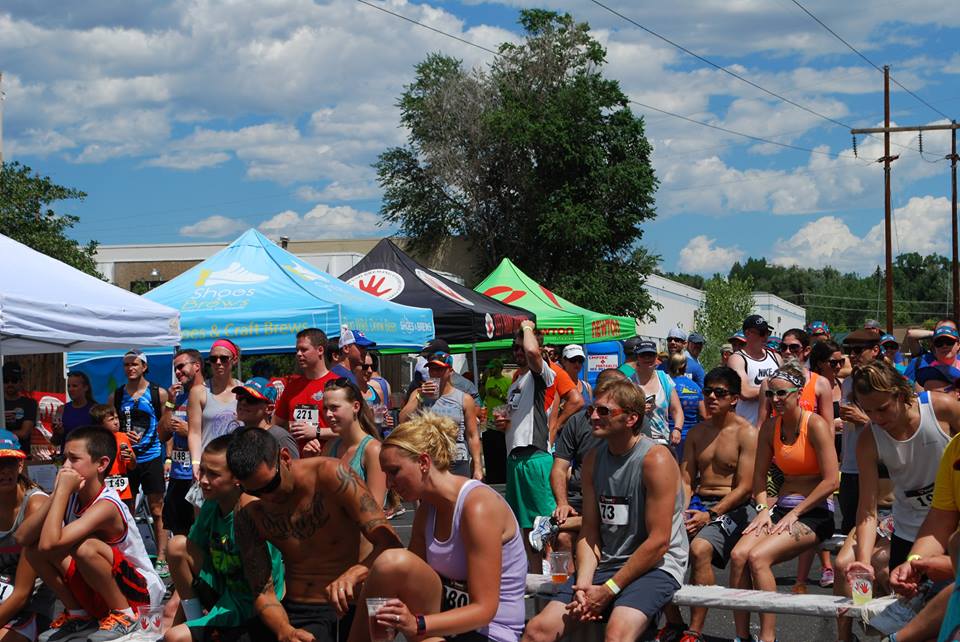 Map & Direction
Shoes & Brews
•
63 S. Pratt Parkway, Unit B
Longmont
,
CO
80501
Get Directions