Save on this event with ACTIVE Advantage
Your Advantage member discount automatically applies at checkout
Save on this event with ACTIVE Advantage
Members save up to $10 on registration fees and more!
Get up to
$10 OFF
this event
Advantage members save up
to $10 on registration fees!
Media
11 Photos and Videos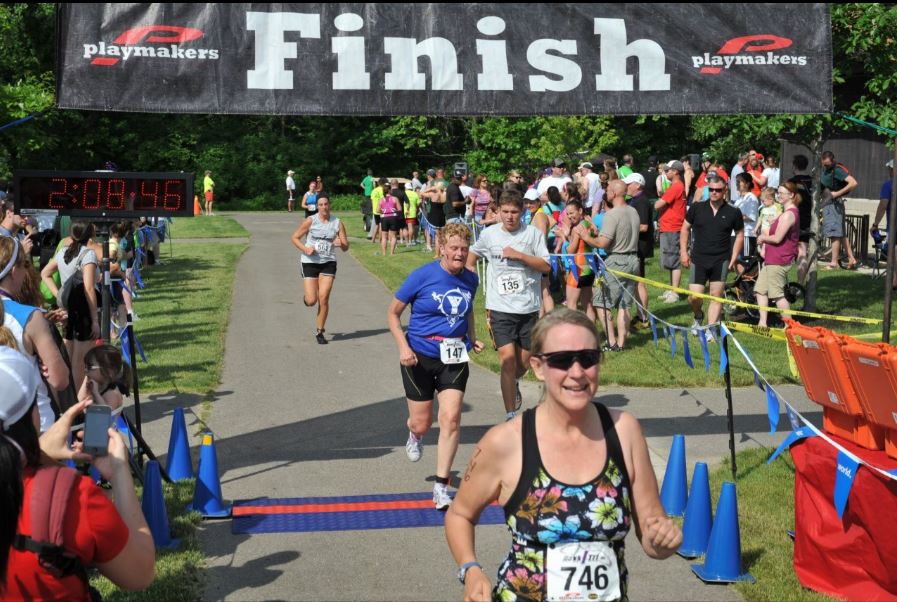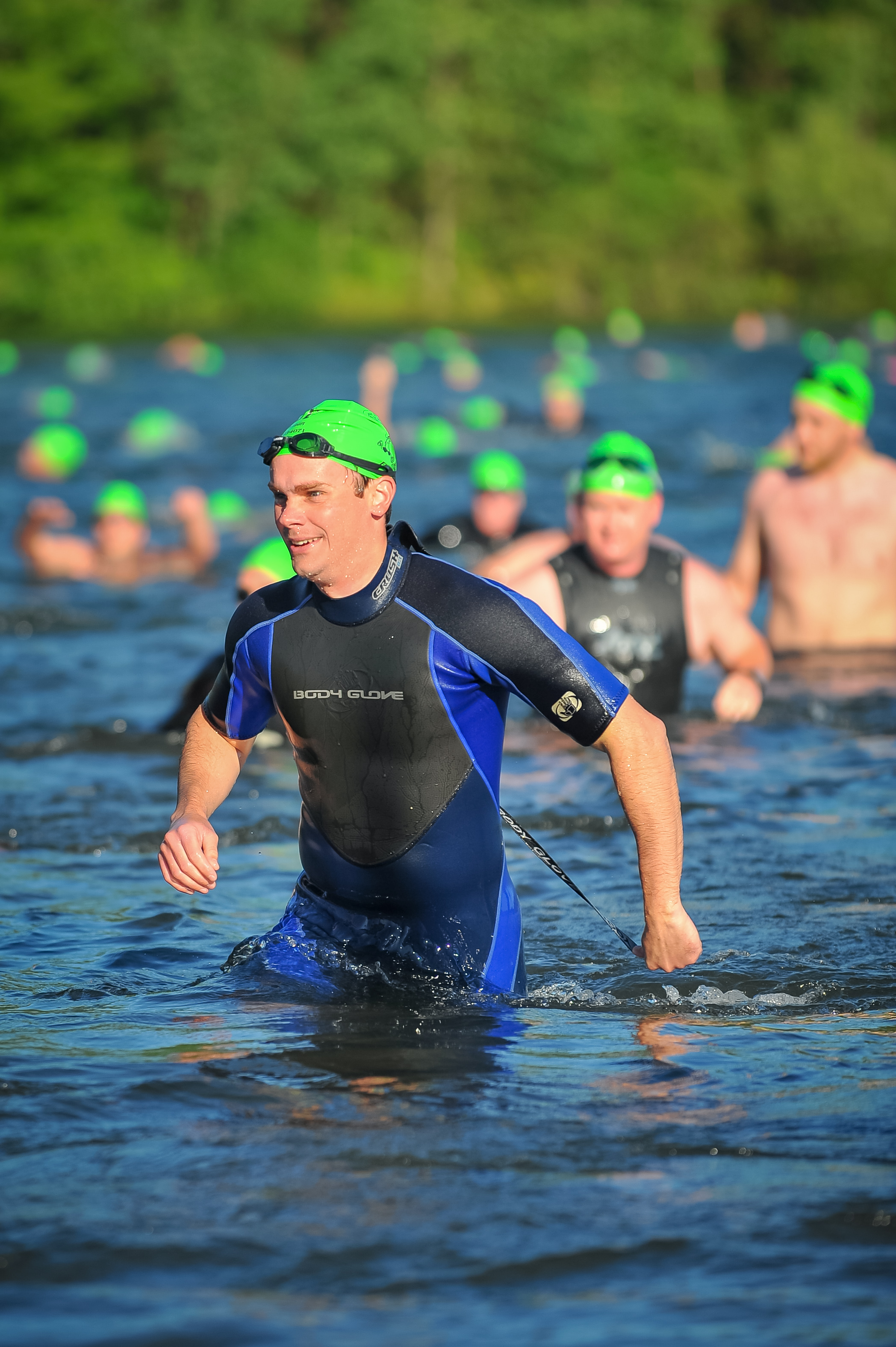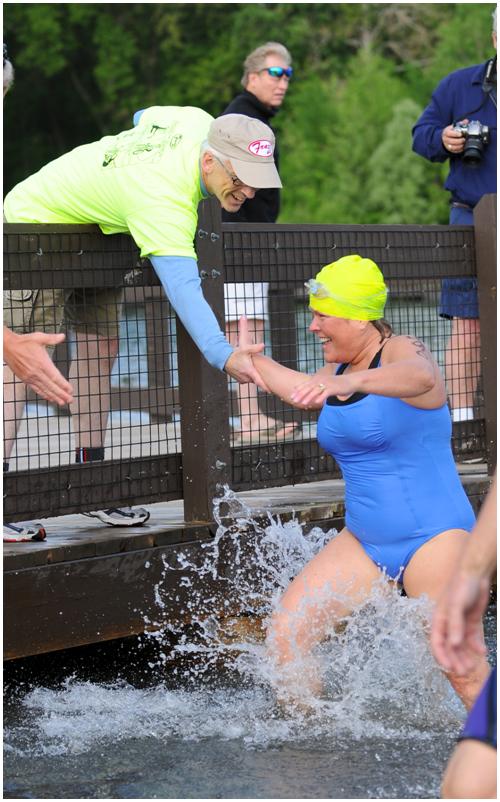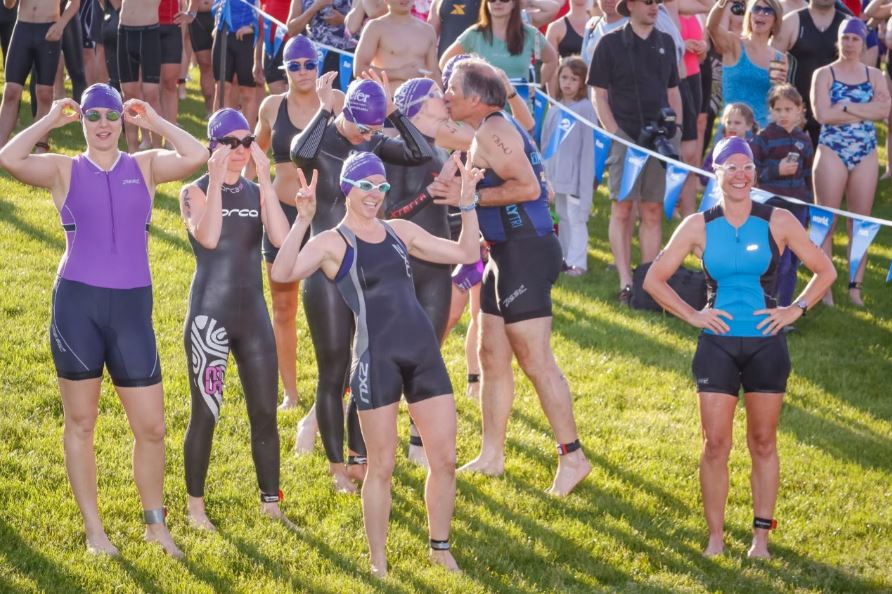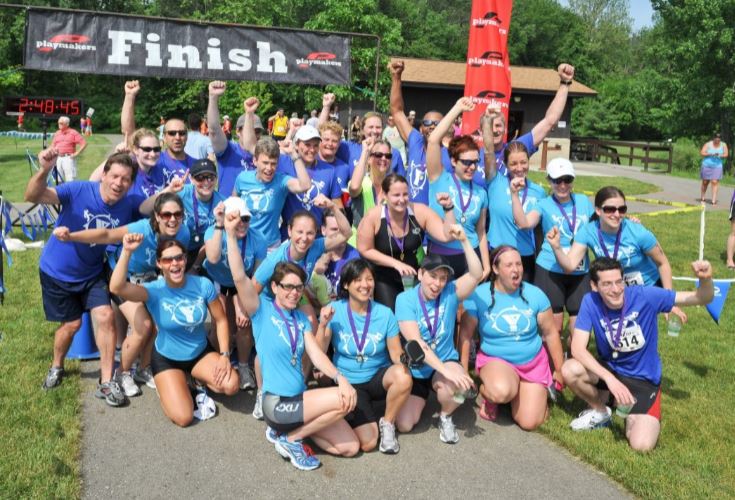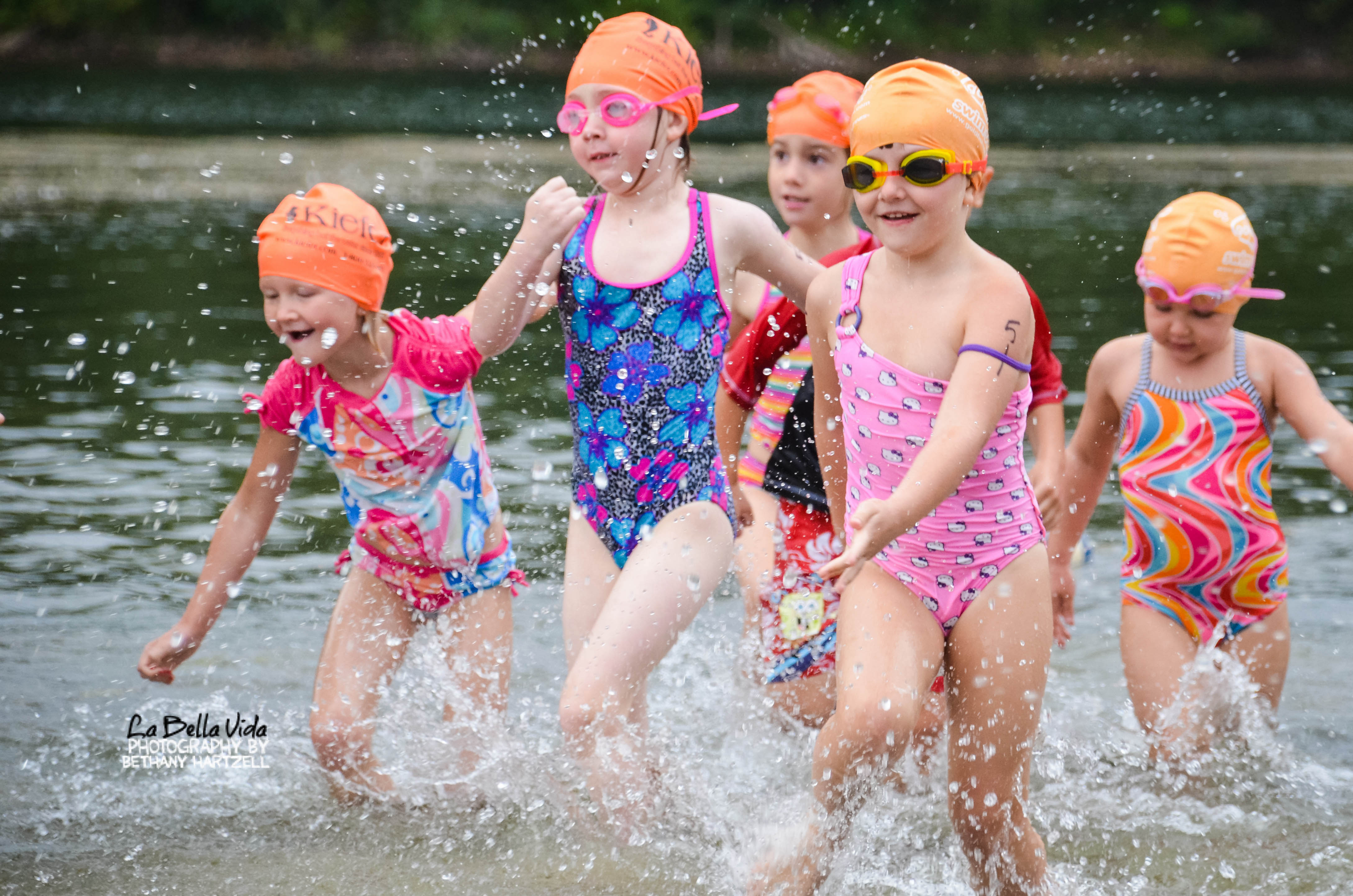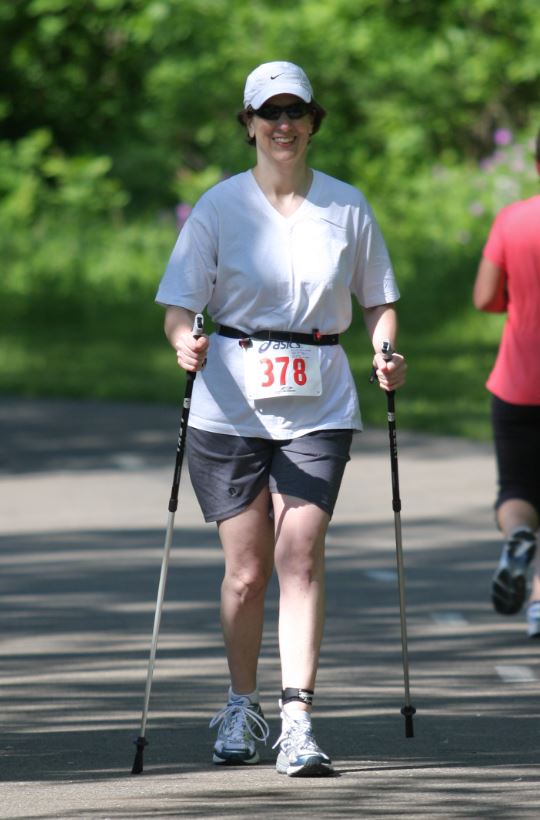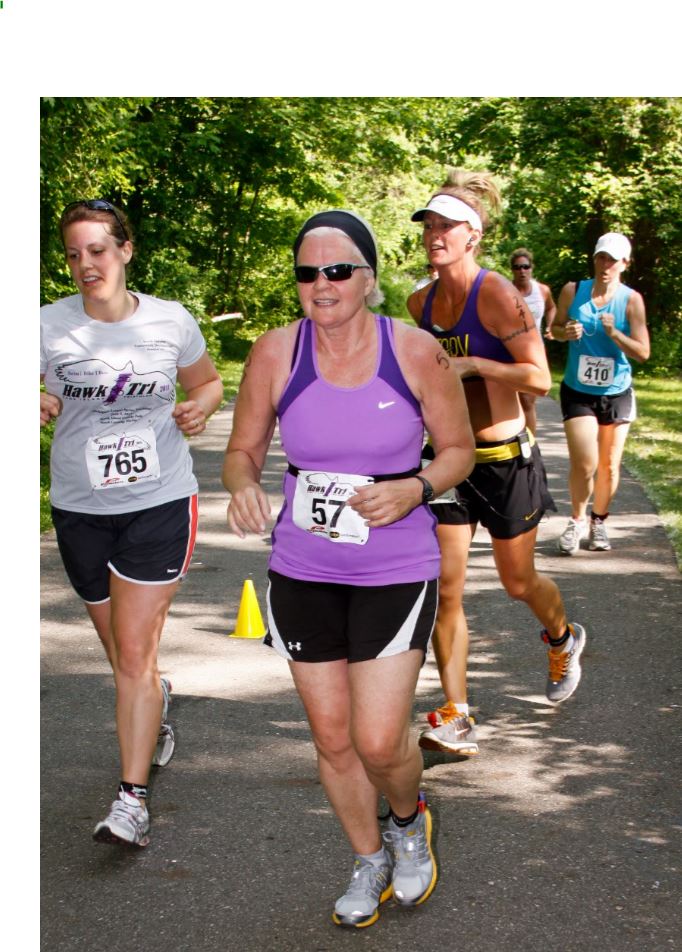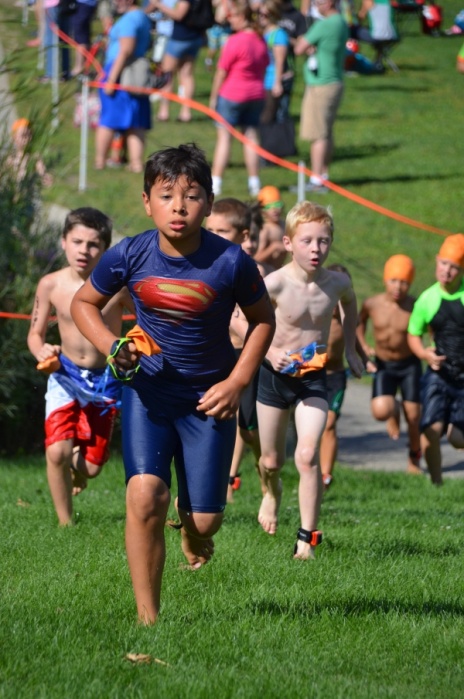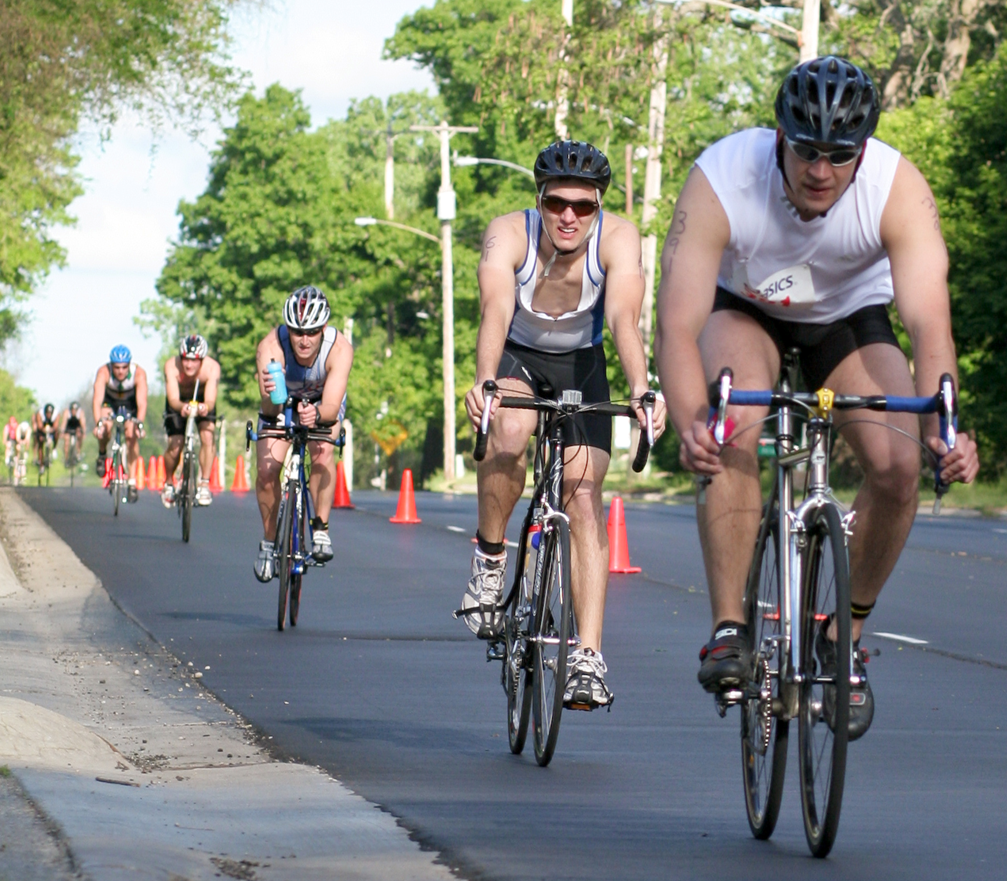 June 02 - 03, 2018
Monday, Saturday, Sunday
Hawk Island County Park
1601 E. Cavanaugh
Lansing
,
MI
48910
View Map
You know what they call the last person to finish a triathlon? A TRIATHLETE!!
The Hawk Island Triathlon is a beginner-friendly event designed for people of all ages, sizes, fitness levels and abilities. We will do all we can to accommodate deaf, blind, and physically challenged participants.  
Sure, we have hardcore competitors who race for gold. We also have Uncle Russ and Aunt Betty, the 13 year old kid who cuts your lawn, and Pat from finance. Whether they race to win or race to finish, they are all TRIATHLETES. Are you ready to join them?
The Sunday Sprint is a perfect distance for those new to the sport and experienced athletes who like a "warm-up" event to start the summer triathlon season. We also offer a more challenging Olympic distance for those ready to hit the ground (swimming, biking, and) running! Sprint/Olympic participants range in age from 8 to 80+. 
The Saturday Kids race has three categories with varying distances for ages 1-14. The swim course is shallow enough that kids can touch at all times, and the entire Kids race is within Hawk Island County Park, providing optimum safety for racers & visibility for parents. 
Think your child is too young? Think again... We see baby triathletes in swim diapers and floaties, and they are adorable! From toddlers to teens, we've got the perfect race for our next generation of multi-sport athletes. 
Make it a Family Affair!
Hey moms and dads... why not stay the whole weekend and make the Hawk Island Triathlon your go to event for family fitness? Use this time to model healthy habits that last a lifetime. Your kids are never too young to swim, bike, and run! 
Get the Race Day Run Down: Tips for Beginners
Event details and schedule
(Scroll to bottom for race weekend schedule)
Distances
Goldfish (age 6 and under): 25m swim, 150m bike, 100m run. 
Dolphin (age 10 and under): 100m swim, 3 mile bike, 1 mile run.
Shark (age 14 and under) 200m swim, 4.5 mile bike, 2 mile run.
Sprint: 500m swim, 16k bike, 5k run.
Olympic: 1000m swim, 40k bike, 10k run.
Courses
Kids Swim: Shallow water along shore (life vests and other swim aids allowed for Goldfish). 
Kids Bike: Golfish bike in a fenced parking area (training wheels/scooters allowed). Dolphins bike 2 loops around the rivertrail within Hawk Island Park. 3 loops for Sharks. 
Kids Run: Goldfish run in a fenced parking area. Dolphins run out and back along beach path and boardwalk. Double loop for Sharks.
Sprint/Olympic Swim: Counterclockwise from north beach to south beach. Olympic distance swim is a loop course. Wetsuits allowed, encouraged for beginners.
Sprint/Olympic Bike: Single-circuit loop (Sprint) and 2.5 loops (Olympic) course on paved roads through beautiful South Lansing and Michigan State University farms.
Sprint/Olympic Run: Scenic paved path out and back on South Lansing's award winning river trail. Double loop for Olympic distance. 
Kids Maps. Sprint/Olympic maps.
Registration
Registration opens December 16 with early bird pricing just in time for holiday gift giving! Rates increase on January 1, March 1, May 1, and May 27.   
Goldfish: $25/$30/$35/$40/$25
Dolphins/Sharks: $35/$40/$45/$50/$55
Sprint: $65/$70/$75/$80/$85
Sprint Relay: $115/$125/$135/$145/$155
Olympic: $75/$80/$85/$90/$95
Olympic Relay: $135/$145/$155/$165/$175
Online registration ends at 11:59 p.m. on June 1. Race day registration is available. Credit Cards accepted onsite with processing fee.
Race Shirts
Cotton race shirts are included with Kids registration.
Technical race shirts are available as an opt-in purchase during Sprint/Olympic registration. We have this option based on feedback from participants with years of race shirts, Allowing only folks who want a shirt to receive a shirt eliminates waste and reduces the carbon footprint of our race. 
Shirt sizes can only be guaranteed if registered before midnight on May 27.  Overruns in various sizes will be available for purchase on a "first-come" basis after the race.
Timing
Goldfish are non-competitive. No timing.
Dolphins/Sharks wear bib chips that record overal time. No splits.
Sprint/Olympic are chip timed (ankle) with T1 and T2 splits.
Awards
Kids: Top three boys and girls in each age division (Dolphins and Sharks).
Sprint/Olympic: Top three men and women overall, top three masters (40 & older), and top three winners in each age/weight division: Boys and Girls ages 10-14; Men and Women ages 15-19, 20-24, ... 80+; Clydesdales (men 220 lbs+) under 40, Clydesdales 40+, Athenas (women 180 lbs+) under 40, and Athenas 40+.
Location/Amenities
Hawk Island County Park is located at 1601 E. Cavanaugh St. between Pennsylvania and Aurelius Roads in Lansing, MI. The park features a beautiful beach and swimming area, splash park, playground, sand volleyball courts, horseshoe pits, picnic grounds and shelters, and a beach house/snack bar. 
Park Policies
No glass bottles or alcoholic beverages allowed in Hawk Island County Park. Dogs are allowed at Hawk Island with the exception of the area between the playground and the concession stand, which comprises the beach and Splash Pad® area. All dogs must be on a 6 foot or less leash.  
Parking 
On-site parking is available for $3 for Ingham County residents, $5 for non-residents. Free parking is available at overflow lots within a half mile of the race pavilion.  
Parking will be assigned according to arrival time on race day.  Those who arrive earliest will park in the lots on the east side of the park.  Handicap parking is reserved in the area next to the transition area.  When these are full, drivers will be directed to overflow lots.
Check-In
Kids check-in is 8-9:30 a.m. Saturday morning. Participants receive bib#, race shirt, swim cap, and body marking.
Early check-in for Sprint/Olympic race is Saturday, 12-3 p.m., after the kids race. Participants receive bib#, swim cap, shirt (if purchased), and body marking (if requested, otherwise race day). 
Race day check-in is 5:30 - 7 a.m. (Olympic) and 5:30-7:30 a.m. (Sprint). Timing chips and ankle straps are only distributed at race day check-in. 
Race Policies
BIB Transfers: If you are unable to compete, for whatever reason, it is your responsibility to find a replacement racer.  Transfers can be completed through Active.com. The $25 transfer fee can be paid by either party. Information on how to transfer is available here. No transfers allowed after 5 p.m., May 31.
Note: If the registration being transfered included a shirt order, and transfer is complete by May 27, shirt size can be changed. After May 27, the new participant will get the original shirt ordered.  
Transition Area: For the safety and security of our participants, the transition area is off limits to everyone except racers and volunteers (wearing fluorescent volunteer shirts or orange vests). Race numbers MUST be displayed to gain access to the transition area.
*The only exception is for Goldfish. Parents are allowed to assist their child along the entire course. 
See Weekend Schedule below for times that transition area closes. The transition area will reopen after the race at the discretion of Race Staff. This is for the safety and consideration of all participants, no exceptions.  
Athlete Conduct: We reserve the right to disqualify anyone who behaves inappropriately toward fellow competitors, volunteers, or race management staff.
No Refunds: No, nada, zip, zero. While we sympathize with athletes who register for our event but later find themselves unable to compete due to injury, illness or other circumstances, no refunds will be given under any circumstance.
Medical Services
EMS provided by Mercy Ambulance paramedics. Resident physicians and medical students are stationed along the courses with emergency supplies. First Aid is available at the finish line courtesy of McLaren Greater Lansing nurses. The First Aid tent is equipped with: cots, IV supplies, gauze, BP cuffs, stethoscopes, antibacterial ointment, bandages, alcohol wipes, ice packs, Benadryl, Ibuprofen, ambubags, analgesic spray, and oxygen.

Aid Stations
Water is available on the run course, under the race pavilion, and at the finish. We do not provide water along the bike course – make sure to bring a bottle. 
Massage
Massage therapists are available after the race on Sunday. 
Volunteers
Lifeguards from Ingham County Parks, local YMCAs, and swim schools will be on shore and in the water monitoring the swim. There's no such thing as too many lifeguards, so if you know anyone with current certification, we can always use more. Volunteers provide direction on the swim, bike, and run courses. They monitor the parking and transition areas, serve refreshments, provide body markings, attach and remove timing devices, and hand out medals. Teams, clubs, and other organizations are welcome to volunteer as a group. We provide training, shirts, and food!
Lodging
We are proud to have Candlewood Suites as our preferred accommodations for the Hawk Island Triathlon. This property is conveniently located on the last leg of the bike course at 3545 Forest Road, next to MSU's University Club and Forest Akers Golf Course.
Hotel guest rooms have a kitchenette, free internet access, and on-site fitness center. And they are pet friendly! Room rate for triathletes and their families is $89 per night. Reserve your suite by calling (517) 351-8181.
See the Sights!
As long as you're in town, Saturday, June 2 is also Lansing's annual "Be A Tourist" event, where you can visit 80+ local attractions for $1 (that's one single dollar!). Visit as many places as you like: Potter Park Zoo, Impression 5 Science Center, the State Capitol Building, the Michigan Historical Museum, REO Olds Museum, Beal Botanical Garden, and so many more! Visit the Greater Lansing Convention and Visitors Bureau for more great events in the Lansing area on race weekend. 
Benefit
Proceeds from this event support South Lansing Community Development Association's efforts to increase outdoor recreational opportunities, encourage physical activity, increase access to fresh foods, and improve overall community health.
Race Weekend Schedule
Friday, June 1
6-7:30 p.m. Open Water Swim Practice (Olympic/Sprint)
Saturday, June 2
8-9:30 a.m. Kids Check-in
10:00 a.m. Goldfish
10:20 a.m. Dolphins
10:30 a.m. Sharks
11:30 a.m. Kids Awards
12-3 p.m. Early Check-In (Sprint/Olympic)
Sunday, June 3
5:30 a.m. Gates Open/Check-In Opens
7:00 a.m. Olympic check-in closes
7:15 a.m. Olympic transition area closes
             Olympic pre-race briefing at the swim start
7:30 a.m. Olympic start 
              Sprint check-in closes
7:45 a.m. Sprint transition area closes
              Sprint pre-race briefing at the swim start 
8:00 a.m. Sprint start (waves in order below) 
              Elite men (race times expected 1:10 or less)
              Elite women (race times expected 1:20 or less)
              Boys and Men 29 and under
              Girls and Women 29 and under
              Men 30-39,
              Women 30-39
              Men 40 and older
              Women 40 and older
              Individuals
9:30 a.m. Post-race food
11:00 a.m. Awards