For the 3rd year running, Delta Wellness and Delta TechOps are proud to be collaborating to bring you Ride 4 the Fight. This premium, international cycling event will challenge Delta employees to test their physical and mental endurance whilst raising money for and awareness for cancer.
This year we are raising funds for Vzw Kinderkankerfonds, a Belgian charity that provides financial and psychological support to children with cancer and their families.
Ride 4 the Fight 2019 will take place in Brussels, Belgium on June 8th and we can't wait to see you there!
REGISTER AND RIDE
If you're a Delta TechOps employee, or you're a Delta employee based in EMEA, we want you to register to ride! Up to 3 individuals from each station with a direct route to BRU/ AMS can take part (9 from ATL)
You have 2 options:
Duvel Tour:
This tour will take you on a 180km journey and includes the famous cobbled Mur Van Geraardsbergen hill.
Leonidas Tour:
For a slightly sweeter option, you can take on the shorter, 90km tour instead.
If you're unable to take part, but you still want to donate to the cause, feel free to select "donation only' to make your contribution. No matter big or small, every donation counts!
Entry fee:
100€ / $112 per rider


Together, we will ride for the fight; together, we will beat cancer!
Event details and schedule
Registration FAQs 
Where do I register for Ride 4 the Fight?
Registration is available online at Active.com. Register here.
You can also register for Ride 4 the Fight on your mobile device using the Active.com app.
I do not want to ride in Ride 4 the Fight, but I'd still like to donate to the cause or attend the Celebrate the Fight after party. Do I still need to register on Active.com?
Yes. To donate to the cause, please select the Donation Only option at registration. You will select the amount that you would like to donation in the Additional Merchandise window.
Can I purchase extra dinner tickets for my friends/ family?
Each cyclist gets 1 dinner ticket for Celebrate the Fight as part of their event registration. Additional dinner tickets for family members and friends can be added to a cyclist's registration under 'Additional Purchases'. Guests 12 years and under can dine for free. All proceeds from the dinner will go to the chosen charity, Kinderkankerfonds.
I'm having trouble with the registration site. Who can help me?
If you have questions about the event details please email deltawellness@delta.com. If you problems on the Active.com site a member of Active.com customer support team (+1 877--228-4881; support@activenetwork.com)will be happy to assist you during their business.
Travel FAQs
Who is authorized for Company Business Travel?
Company Business Travel has been authorized for up to 3 TechOps employees departing from a station supporting a direct route to AMS/BRU.
Note: Only Delta employees are eligible for Company Business Travel. Up to nine TechOps employees can travel on Company Business Travel from ATL.
Which stations support a direct route to Amsterdam (AMS)?
Atlanta, ATL

New York, JFK

Tampa, TPA

Boston, BOS

Orlando, MCO

 

 

 

 

 

Detroit, DTW

Portland, PDX

 

 

Los Angeles, LAX

Salt Lake City, SLC

 

 

Minneapolis/St. Paul, MSP

Seattle, SEA

 

 

 
Which stations support a direct route to BRU?
Atlanta, ATL

New York, JFK
Note: You are encouraged to register early. In your registration you will indicate which station you prefer for departure to AMS/BRU.
How do I know how many Company Business Travel spaces are available from my station?
Check Don's Weekly Update for an account of which stations already the maximum number.

Inquire at deltawellness@delta.com before registering.
There are already 3 riders travelling from my station. Can I still register for Ride 4 the Fight without Company Business Travel?
Absolutely! Company Business is not required for Ride 4 the Fight. There is no station registration cap for teams securing their own travel arrangements.
I am a TechOps employee looking for positive space travel but my station does not offer a direct route to AMS/BRU. What can I do?
TechOps employees based at the stations listed above are given priority for positive space. If the station closest to you has spaces available, you may use positive space to travel domestically to that station and travel to AMS.
You can also opt to use your non-rev privileges to travel to AMS or BRU, but you do so at your own risk.
I am no longer able to participate in this event but I have already registered. Will refunds be granted?
Requests for refunds at 100% will granted for any reason if submitted before May 17, 2019. Please submit refund requests to deltawellness@delta.com. Refund requests made after this date may not be granted. If you choose to travel on standby, you do so at your own risk.
Bicycle FAQs
Can I bring my bike with me from the US?
Delta Air Lines considers a bicycle special baggage and is subject to the same fees as revenue passengers. Bulky luggage for international travel is $70 per bag under 50 pounds.
Is there a bike rental option?
Ride 4 the Fight has partnered with Racefietsehuur, a bike shop in Amsterdam. Racefietsehuur will be outfitting riders on Sensa Romagna bikes, a Dutch brand aluminum road cycling bike with carbon front fork. Please register for your bike rental at registration under 'Additional Purchases'.
Bike rental is 49€ ($55USD). Bike rental with clip in shoes is 59€ ($66USD)
I will be renting a bike but would like to use my own clip-in shoes.
Perfectly understandable. Just remember you must also bring your clip-in pedals. The Racefietsehuur will able to assist with attaching your clip-in pedal to the Sensa Romagna on the day of the event.
Hotel Accommodation FAQs
Where should I book my hotel accommodations for Ride 4 the Fight?
We have a limited number of discounted rooms available at Dolce La Hulpe, Brussels, which is where the race will start and finish. The discounted Delta rate for each night is 115€. You can choose to stay for either 1 or 2 nights at the discounted rate, but if you want to stay for additional dates this will be at full cost. RESERVE YOUR ROOM HERE.
You can arrange at alternative accommodation if you wish, or if there are no spaces left at this hotel, but you will need to organize your own transportation to Dolce La Hulpe for the race and race events.
How can I get to Dolce La Hulpe from BRU?
There will be a coach leaving from BRU at 11:00am on Friday 7th June. If you plan to use the coach to get to the hotel, please ensure you are on the coach at least 15 minutes before departure.
How can I get to Dolce La Hulpe from AMS?
There will be a coach leaving from AMS at 1pm on Friday 7th June. It is a 2.5 hour journey on the coach from AMS to the hotel, Dolce La Hulpe. If you intend to get the coach, please arrive at least 15 minutes before departure.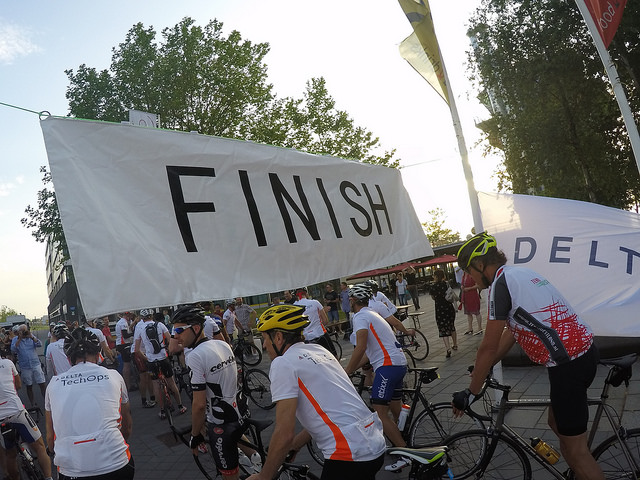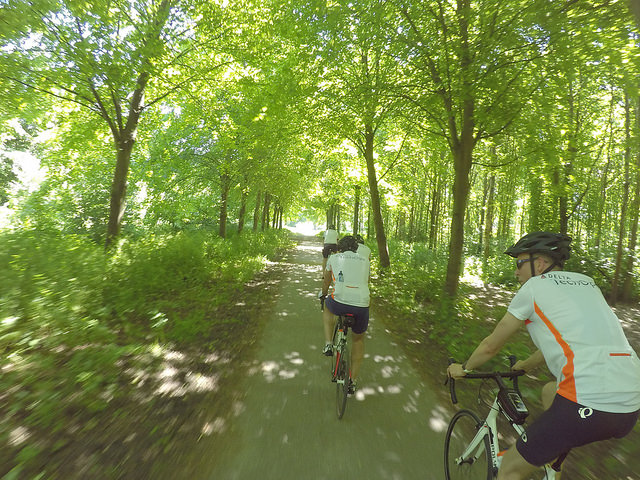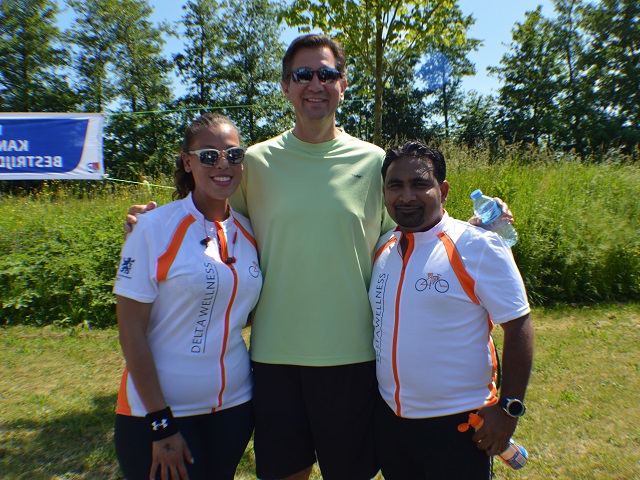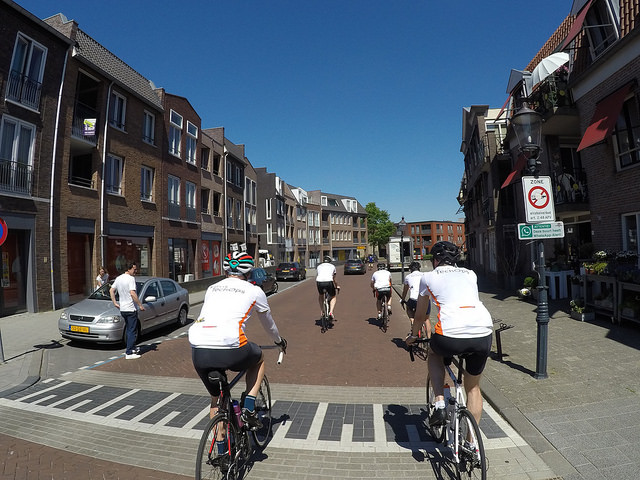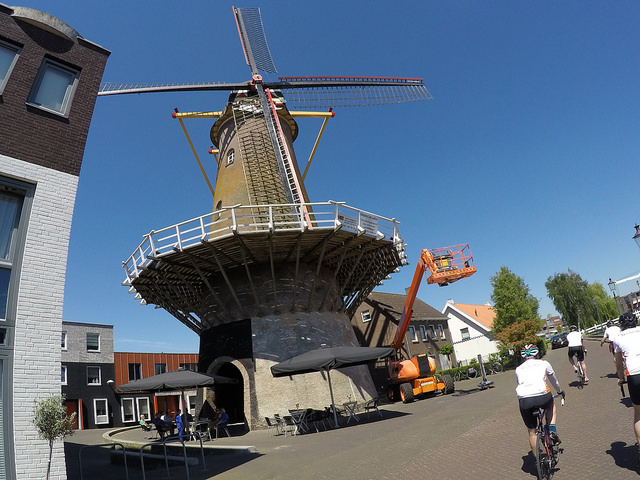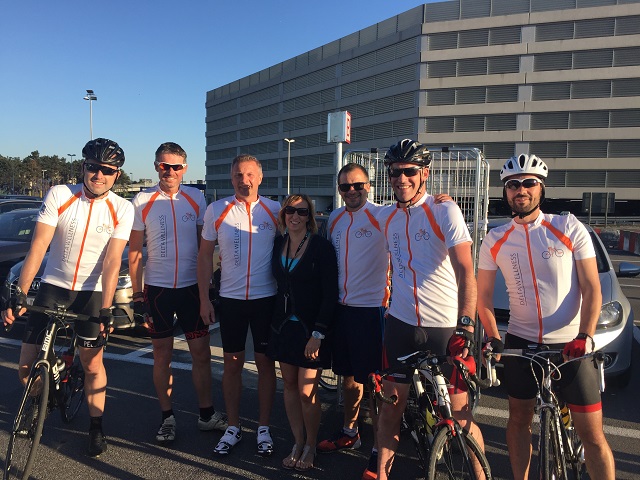 Map & Direction
Dolce La Hulpe Brussels
•
Chaussée de Bruxelles 135
La Hulpe
,
Belgium
1310
Get Directions