WELCOME
Welcome to the 2018 Kisumu World AIDS Marathon. We're not just any marathon; we're running to raise awareness that AIDS sufferers globally must have access to the AIDS medicine. We run so we can collectively channel our energy to say, "Know your HIV status and get tested today + be an advocate for affordable prophylactic AIDS medicine for high-risk individuals & affordable AIDS medicine and medical care for everyone living with HIV and all illnesses." With one voice we can speak for the 16,500,000 AIDS orphans globally that we will never forget these children. The number of people dying from AIDS has reduced from 1,900,000 to 1,000,000 from 2005 to 2016.
WAM focuses on the millions of orphans living in sub-Saharan Africa who have the right to be raised in a loving home and providing these orphans with clean drinking water, nutritious food & free education through high school. Treatment for HIV+ adults can prevent more kids from becoming orphans. There were 1,800,000 new HIV-positive people diagnosed in 2016, and only 53% of the world's 36,700,000 people living with HIV had access to anti-retroviral therapy in 2016. Based on these statistics approximately 850,000 more people living with HIV are denied access to the lifesaving AIDS medicine.
From a personal standpoint, I cannot accept this. I live in America and I have access to the AIDS medicine + anti-seizure medicine for my brain cancer + follow-up medical care and I run marathons. Why can't the AIDS medicine and follow-up medical care be provided for all people living with HIV!?
Your $140 entry fee will entitle you to have dinner at the November 26, meet and greet dinner, and 4 orphan dinner dances on November 27, 29, 30 & December 1. Medical care will also be provided at these orphan dinner dances. If you are a doctor, dentist, physician's assistant, clinical officer, nurse or licensed physical therapist and would like to help, please write me at richardm.brodsky@gmail.com. Transportation will be provided and we will be leaving from the Imperial Express Hotel and bringing you back to the Imperial Express Hotel; the hotel is a five minute walk to the start of the World AIDS Marathon.
November 26, 2018, meet and greet dinner (location and time to be announced and a few major stakeholders, heads of volunteer groups, and international runners will be invited)
November 27, 2018, orphan dinner dance (location to be disclosed and I promise you will not be disappointed). We will depart from the Imperial Express Hotel at 11:30 AM and we will return at 6 pm.
November 29, 2018 orphan dinner dance at The Mama Pilista Bonyo Memorial Health Centre, irrigation sub-location, 2 - 5 PM. We will depart from the Imperial Express Hotel at 1:00 PM and we will leave the Health Centre about 5 PM.
November 30, 2018, orphan dinner dance at location to be determined. We will depart from the Imperial Express Hotel at 1:00 PM and we will return to Imperial Express Hotel at 6 PM.
December 2, 2018 orphan dinner dance at Kisumu Museum, 1 - 5 PM. We will depart from the Imperial Express Hotel at 12:45 PM and we will leave the Museum about 5 PM. Your admission fee, if applicable, is included in your registration fee. The museum is one mile from the hotel.
You will have the rare and unique pleasure of dining and dancing with a minimum of 800 - 1,000 orphans and being entertained by them as well. If you cannot attend the orphan dinner dances please write me at richardm.brodsky@gmail.com, as transportation is included in your registration fee, but is costly.

Photos of last year's World AIDS Marathon, orphan dinner dances and childrens walk can be viewed by visiting the link, http://www.worldaidsmarathon.com/PhotosfromWAM2017.html.

Prize money will be $5,000. Kenya businesses or individuals may write to richardm.brodsky@gmail.com if they would like to contribute towards the prize money. This is clearly not a race to run if prize money is your goal. The prize is raising awareness about the plight of AIDS sufferers and the orphans of Africa. The marathon and half marathon running fees for Kenyan runners is 100 shillings, about $1, and can be paid on-site the morning of the marathon. Please arrive by 5:30 AM. Alternately there will be a few facilities for Kenyans to sign up in advance, locations to be determined.
 To donate or fundraise for this event, please visit http://www.active.com/donate/aidsmarathon18.
Event details and schedule
Please remember to bring sunscreen & DEET. This is not an easy course as all of the roads are paved but not smooth; the course is run on streets that have not been closed to traffic, although traffic is light. The temperature is generally in the mid to upper 60 degrees Fahrenheit at the start, and the finish temperatire may reach the low 80 degrees Fahrenheit. There will be 20 water stops. Glucose and sponges are available at 4 water stops.
Runners and walkers need to arrive at Jomo Kenyatta Sports Ground by 5:30 AM. Race day bibs and t-shirts may be picked up at Jomo Kenyatta Sports Ground on November 30, between 3 - 7 PM. T-shirts, a limited supply, will be given out at Jomo Kenyatta Sports Ground on race day. We try to start the race at 6:15 AM but a more realistic start time is 6:30 - 7 AM, but we still need people to arrive by 5:30 AM.
The video link below is the story of Spain's charismatic media star Raul Gomez's lovefest-trek across Kenya, meeting Kenyan marathon champion Wilson Kipsang, President Obama's grandmother, partying like there's no tomorrow at an orphan dinner dance the day before the 2015 World AIDS Marathon and running the half marathon. The enitre video is definitely worth watching, however, the second half is the story of the marathon, orphan dinner dance and how Dr. Richard Sartori of the USA saved the lives of 33 Kenyan orphans.
Get ACTIVE on the Go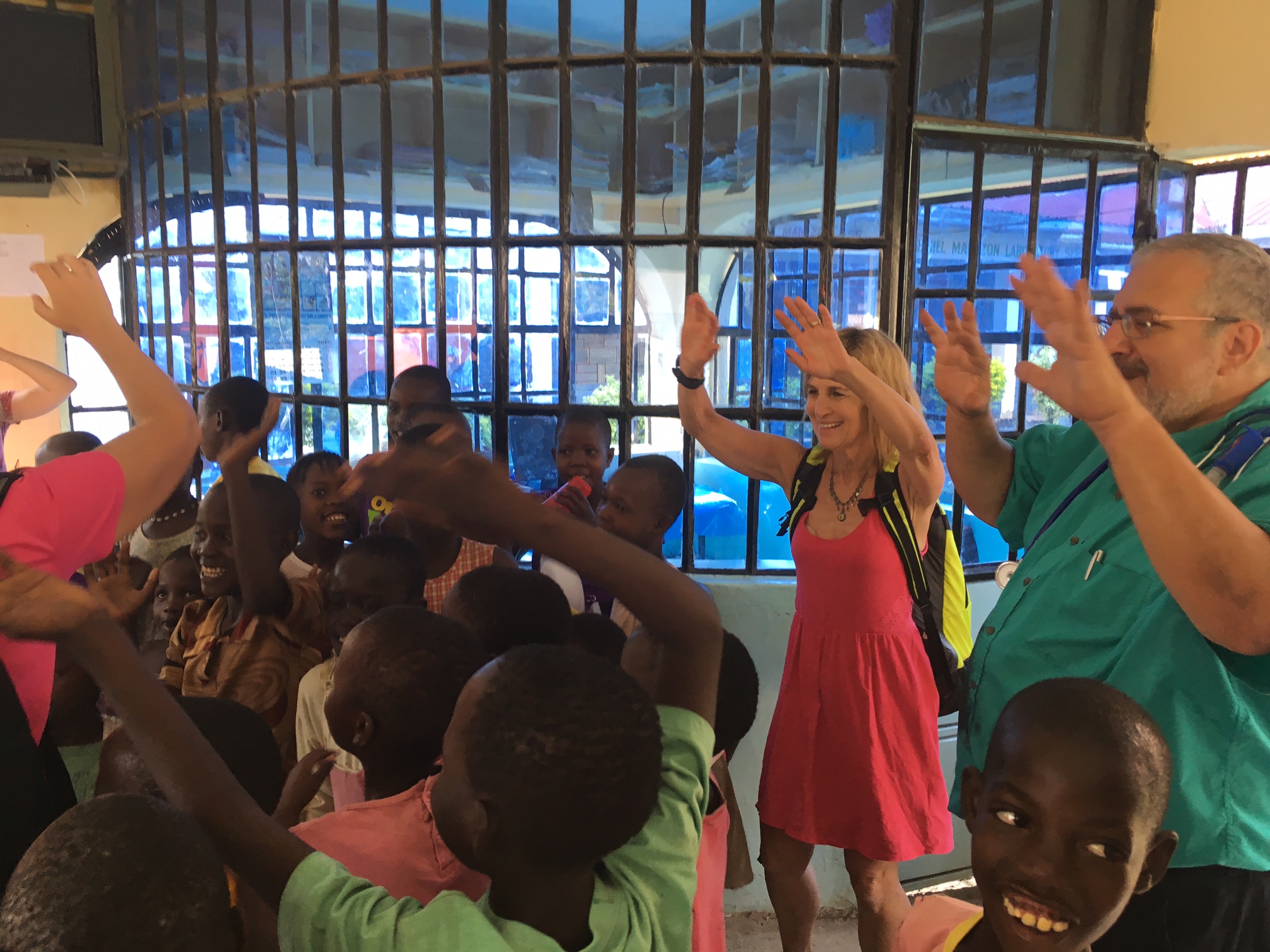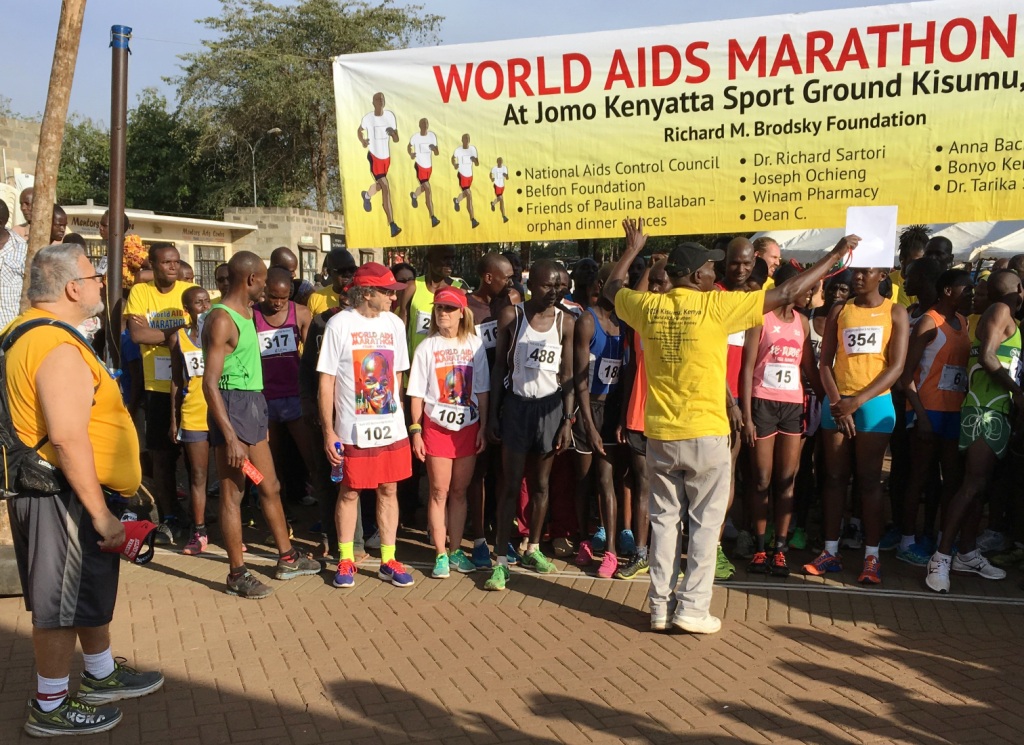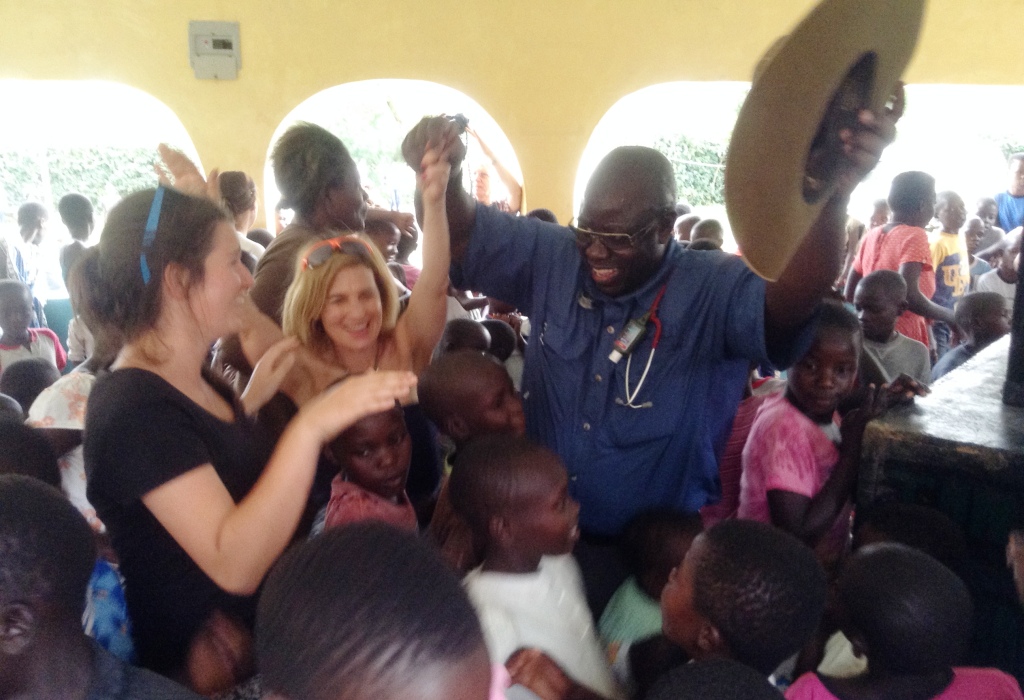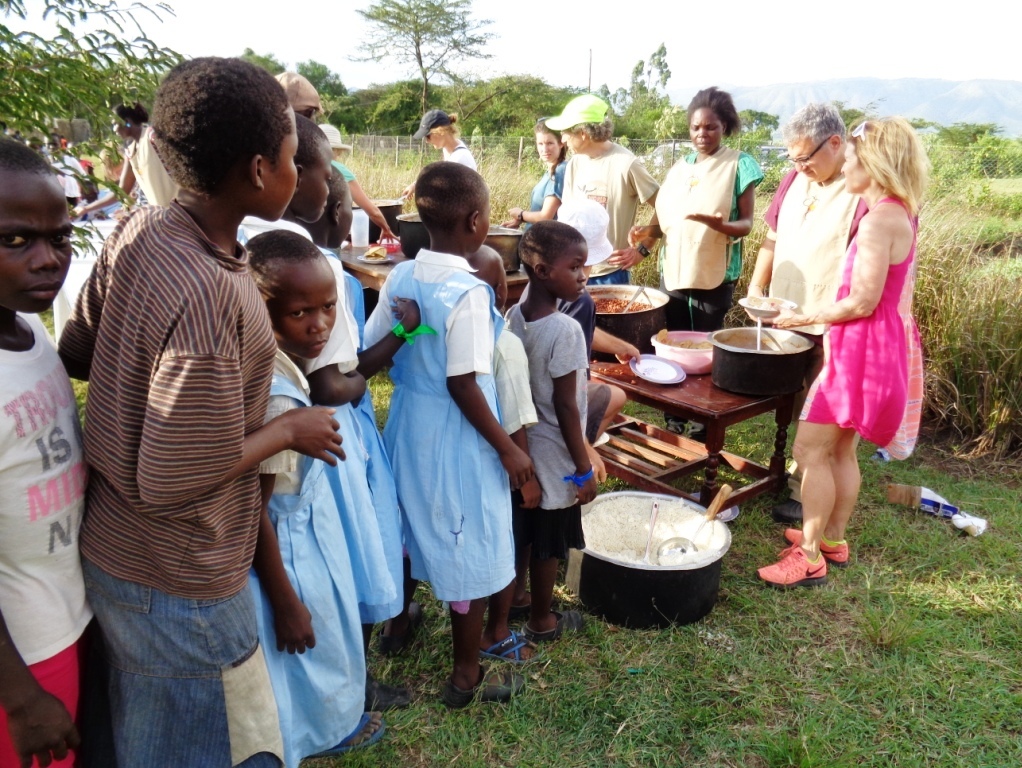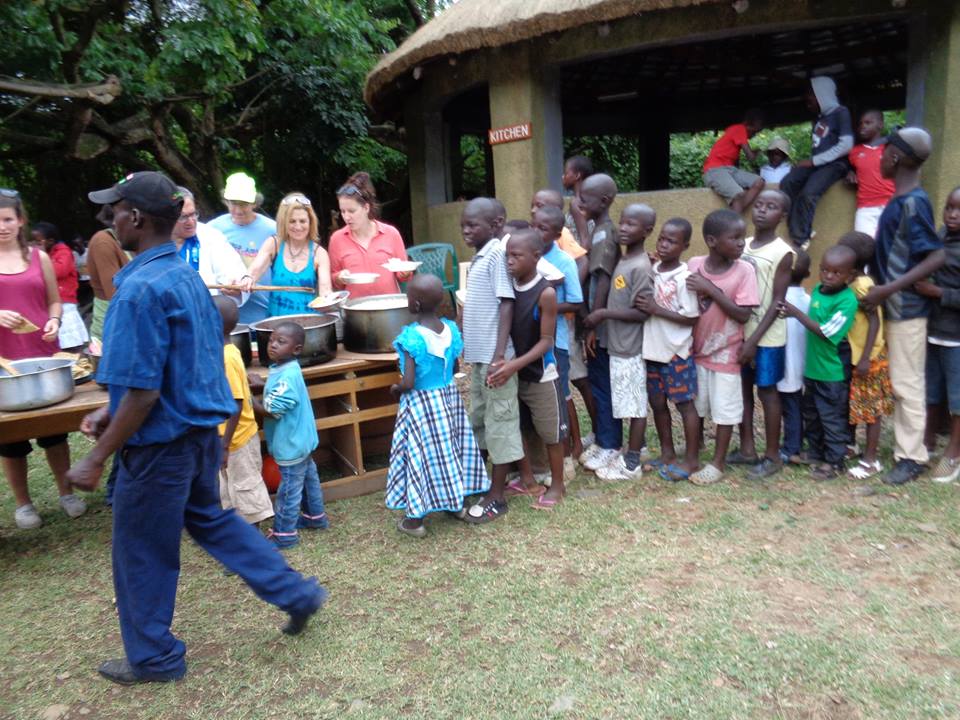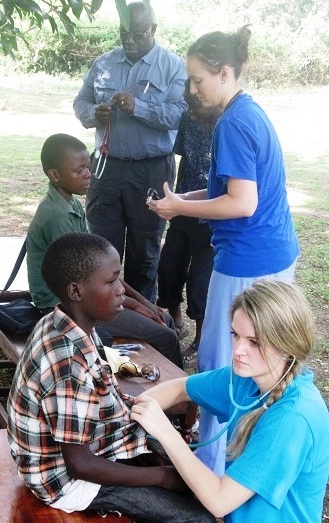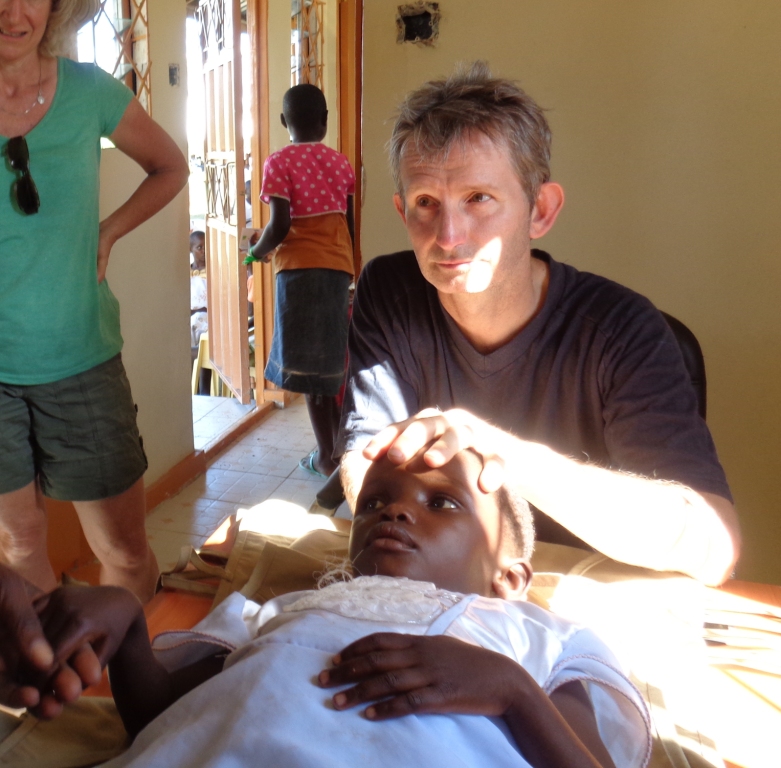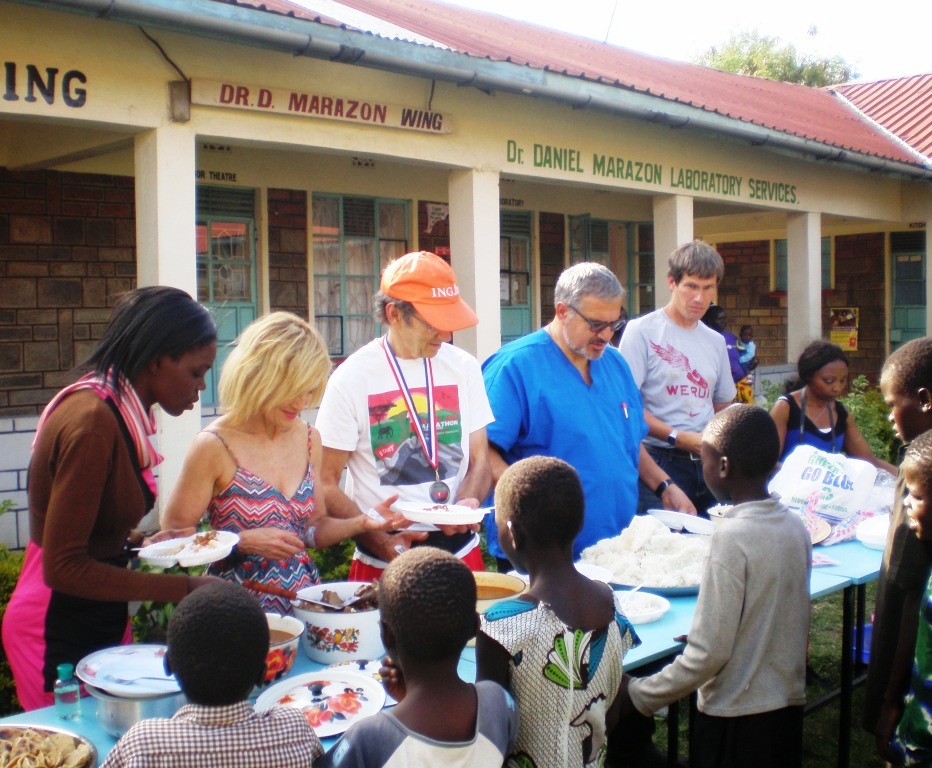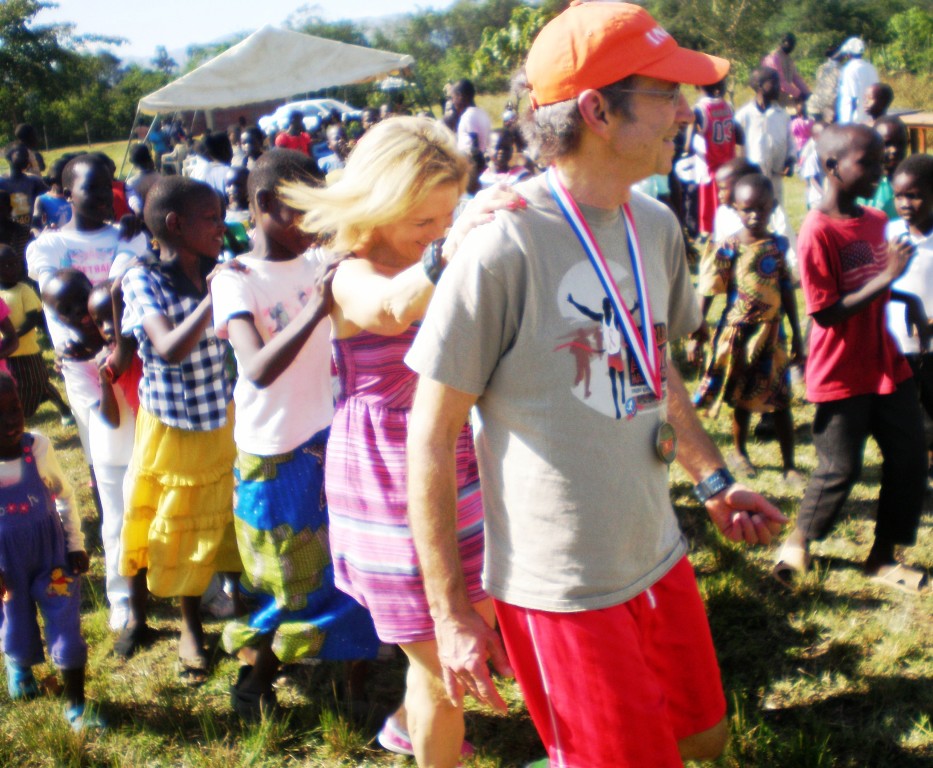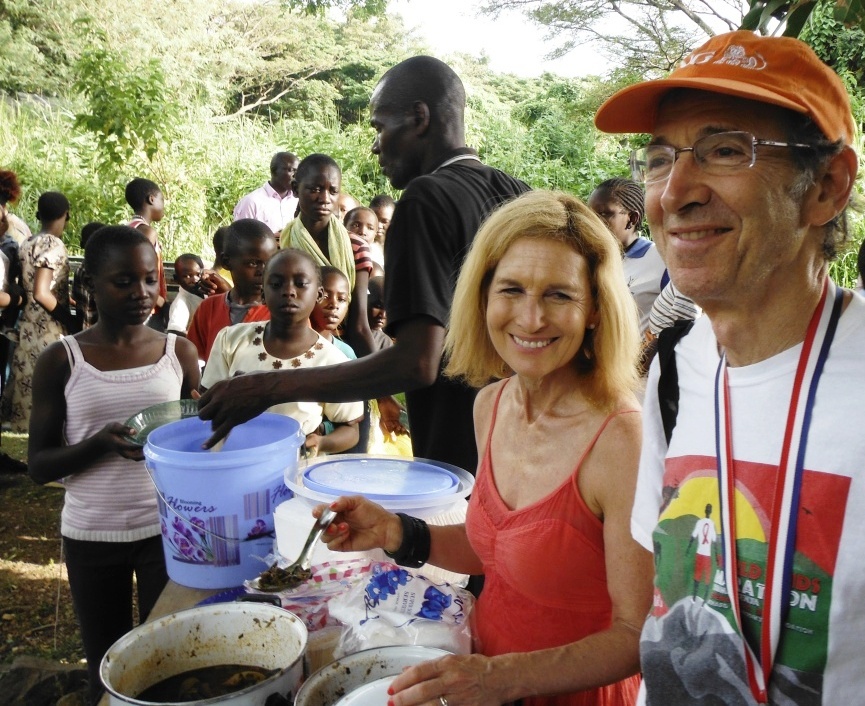 Map & Direction
Jomo Kenyatta Sports Ground
•
Achieng Oneko Road and Angawa Avenue
Kisumu
,
Kenya
40100
Get Directions