December 12, 2020
The Cheeseburger In Paradise 5K At Caddys On Indian Shores
The Caddy's Pub Inidian Shores On Gullf Blvd. • 20025 Gulf Blvd.

Indian Shores

,

FL

33785
Organized by XRM
Join us Saturday, December 12, 2020 IN PERSON for the "Cheeseburger In Paradise at Caddy's" 5K on the most beautiful waterfront and beach front restaurant setting in Tampa Bay. Registration includes an awesome CHEESEBURGER finishers medal and Pronto tech shirt with free beer! We will run or walk this gorgeous 5K with a stay and finish line on the hard packed sand then return to Caddy's Pub.
This is the perfect venue for a gorgeous, safe, and responsible 5K. This run/walk is limited in participants each who will be electronically timed in your run or walk 5K up to 59 minutes, a free beer, promotional technical shirt, and fun at Caddy's Pub on Indian Shores. Check in opens race day as early as 8:45 a.m. at Caddy's on Indian Shores. Just prior to 9:30 a.m. we'll walk you across the road to hard packed sand of Indians Shores where we'll enjoy and out and back 5K run/walk along the coast. Though the sand is firmly hard packed there is no barefoot running allowed. The terrain is much more like asphalt than vs. soft beach sand so no barefoot running.
After the run we'll head back to Caddy's Pub for a great post race party. There is absolutely no race day registration and no award categories but large awesome finishers medals for each registrant.
Get a table early and order off the menu and enjoy mimosas and bloody marys offered at a special price for all participants! Bring the family and friends and enjoy the morning with our favorite people on Indian Shores off Gulf Blvd at Caddy's Pub.
Event details and schedule
Join us at Caddy's Pub 20025 Gulf Blvd. Indian Shores, FL 33785, as early as 8:45 a.m. REMAIN ON THE CADDY'S PROPERTY after you check in as Suzanne will walk you together as a group out to the beach start so we can begin our 5K run/walk at 9:20 am. As we walk to the crosswalk that we are permitted to use please remain in the pedestrian lane so that we avoid any cars along Gulf Blvd. Safety is paramount with this many people crossing over at once to head to our start/finish line on the beach. The run is a perfect 1.55 miles south out and back to your 5K finish line. When you head back to Caddy's Pub use the EXACT same crossing path. It's not too far out of the way and ensures a safe morning.
This race is PERFECT for an Uber or Lyft from a nearby location.
Parking of course is first suggested at Caddy's Pub 20025 Gulf Blvd., Indian Shores, FL 33785. For those who arrive a bit later, you can park either a half mile (.5) north of the Pub in the "narrows" which is the asphalt side of the roadway where there are clearly marked parking spaces. Another option is to park .75 miles just south the Pub off of Gulf Blvd. in the County's Tiki lot. In this case you may want to drop off any passengers and use this as a short warm up run to the venue. Please abide by any pay stations or meters if you do not park in the Caddy's lot which is free.
Remember the race WILL NOT be responsible for towing or tickets so please read all signage and do not park in local businesses or in front of a residential property. Okay enough of that!
Your race bib number assignment is attached in this email that you will receive the Friday before the run with your waiver. Please print your waiver and write your bib number on top so we can expedite check in when you arrive. We will have them on site if you don't have access to a printer but you can also screenshot your bib number from this email attachment. This expedites morning check in greatly.
Though we do not issue age group or top finisher awards at this event, you are each being electronically timed so please wear your bib number on the front of the shirt you will be finishing the 5K wearing with the 4 pins available at check in. Your bib number must be visible as you come through the finish line as there are no timing mats on the beach and you are each keyed into timing as you reach the first cone of the finish line shoot. Results will be posted later in the day tomorrow at www.727CanRace.com
Hugs, Hope, and Happiness From Suzanne and Michael Mannino
Xanadu Race Management 727-CAN-RACE (727-226-7223)
New Year! Check in opens on New Year's Day morning at Caddy's 20025 Gulf Blvd., Indian Shores, FL 33785, as early as 8:15 a.m. and our sunrise beach run takes place at 9:00 a.m. This will be one of the most memorable Florida mornings you can enjoy in good health and cheer to the new year. The run is sold out so arrive early! Parking is always tight at this venue so remember a Uber or Lyft are great options on race day.
An email will go out the day before the run to all pre-registered runners and walkers with your bib number assignment and the parking and arrival instructions.
No awards parties will take place in 2020 and in order to Frawley a less competitive crowd we always post finish times later on race day at www.727CanRace.com This is a conscious effort to maintain our non competitive crowd. Therefore, we do not post race results at the venue. For questions please email Suzanne at XanaduRaceManagement@gmail.com
December 12, 2020
Saturday
The Caddy's Pub Inidian Shores On Gullf Blvd.
20025 Gulf Blvd.
Indian Shores
,
FL
33785
Media
8 Photos and Videos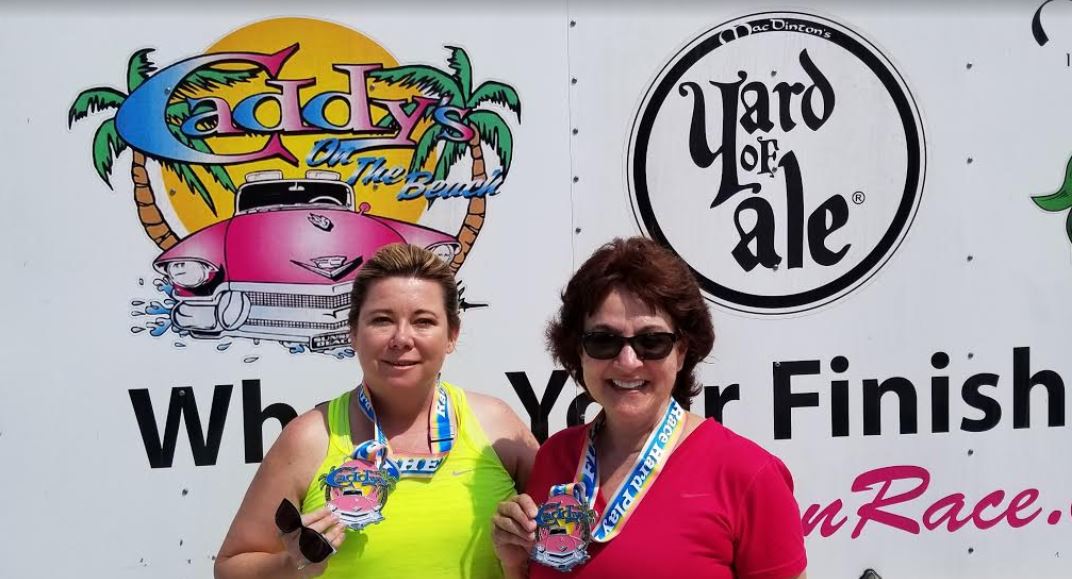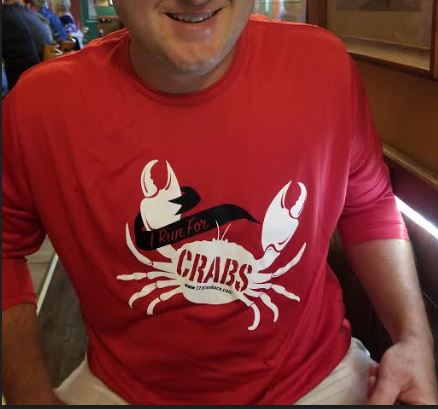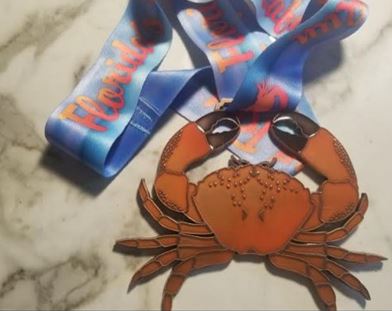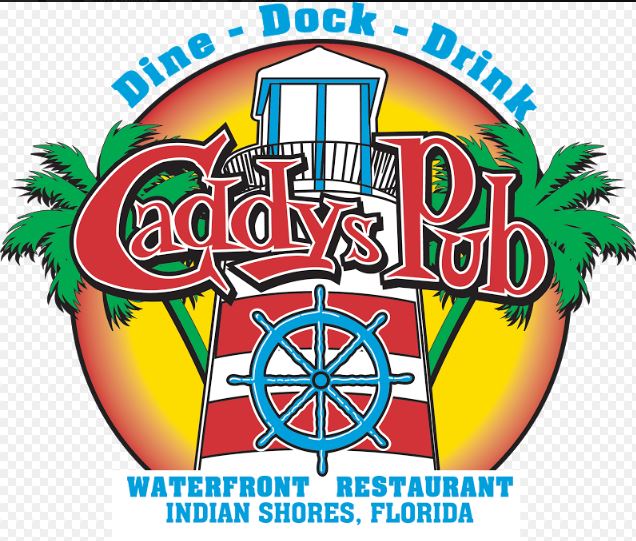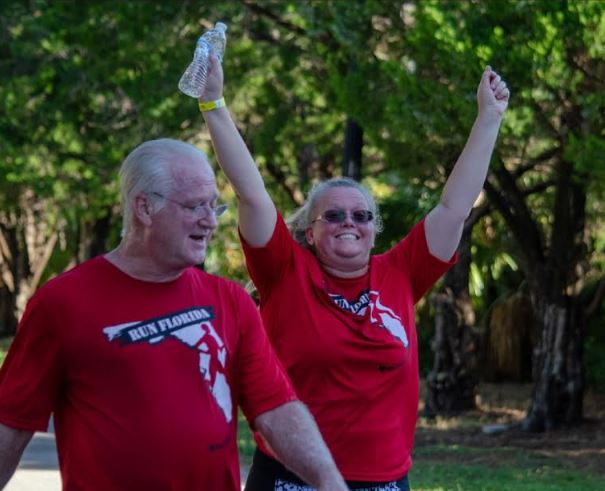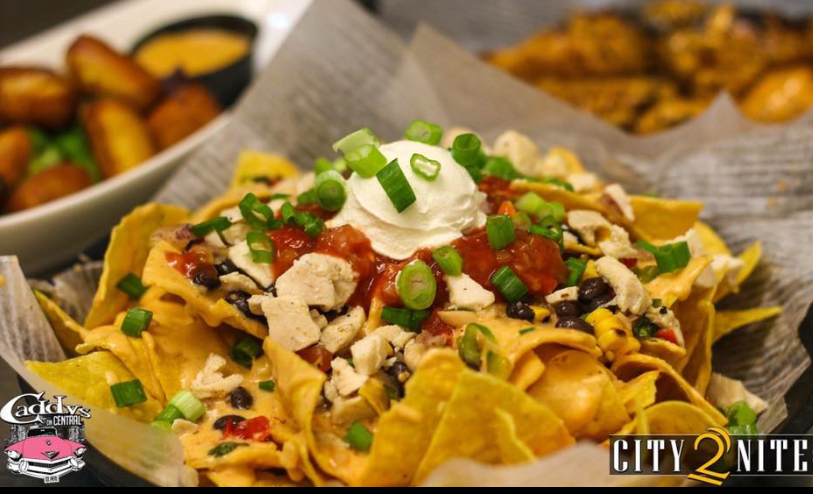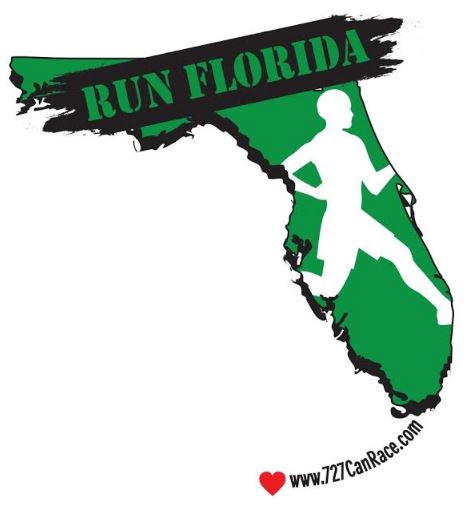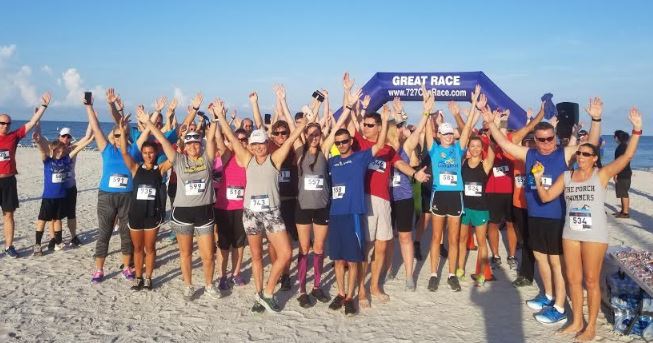 More events from this organizer