Kick off your summer with a fun, local run that benefits local area schools. This chiptimed, coursed lined, event includes tech t-shirts and finishline treats.  This event is organized by Fox West Academy and its runner parents.   Proceeds benefit student learning through a variety of opportunities and experiences including local and long-distance field studies, immersive learning, and community involvement.  Thank you for your support!
Event details and schedule
Hello Fox West Academy 5K/10K and Fun Run participant.
First of all, thank you for joining us for this great community event.  We have received your registration and are looking forward to seeing you at our run/walk Saturday June 2nd.  
Below you will find more details regarding our event.
Race location:  
Hortonville Middle School/Fox West Academy
220 Warner St Hortonville, WI 54944
 Parking:
Please park in the Hortonville High School parking lot located across from Hortonville Middle School.  
 Packet Pickup Options:
1.Fox West Academy / Hortonville Middle School on Friday, June 1 from 4-6 PM 
2.Race Site Saturday, June 2 from 7:45 - 8:40 AM  Inside the entrance to Hortonville Middle School
 Click here for a map of race site location and parking
 Race Times:
8:30 AM Kids 1 Mile Fun Run
9:00 AM 5K Run/Walk and 10K Run
 Divisions: 
 8 and under    9-11     12-14      15-18     19-29   
   30-39    40-49     50-59     60-69    70 plus                    
Bathrooms:
Bathrooms are located inside Hortonville Middle School in the cafeteria.
 Course:
Like last year's race we will have the course marked with orange cones to assist runners and walkers.  For a map of this year's course please click COURSE MAP
 Water Station:
There will be a water station about 1 1/2 miles into the race.  There will also be Nuun hydration drink at this water station.
 Postrace Treats:
Following both events there will be bananas, water, chocolate treats, and milk to available to participants.
 Awards:
We will be handing out division awards at the completion of the 5K run/walk and 10K inside Hortonville Middle School.  Estimated time of awards 10:30 AM  Kid run participants will get their medals at the finish line.
 Cancellations:
We will be holding the race rain or shine.  If there are safety concerns presented due to weather we will post it to our race website early on the morning off.  RACE WEBSITE LINK
 Have friends or family interested in participating or volunteering?
We will continue to accept participants right up to race day.  If you know of anyone that would enjoy participating or volunteering at such an event please direct them to our website at www.foxwestacademy.org  or to the RACE WEBSITE LINK 
 Questions:
Please direct any questions to 5krun@foxwestacademy.org
Thanks again for joining us Saturday June 2nd for our 7th Annual Fox West Academy running event..  We look forward to providing you with a quality local event to kick off our summers.
Sincerely,
Fox West Academy Staff and Race Coordinators
Get ACTIVE on the Go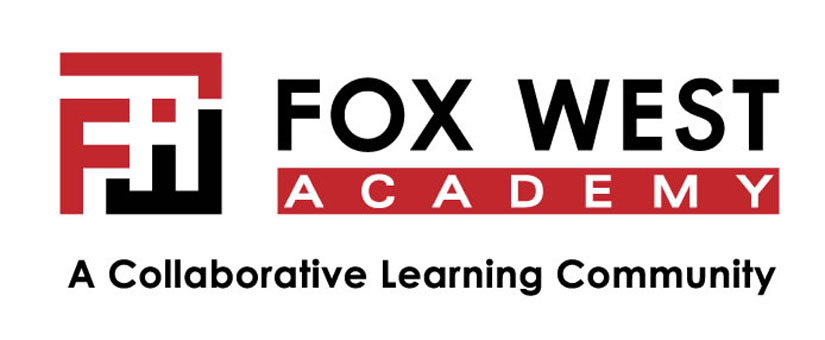 Map & Direction
Fox West Academy/Hortonville Middle School
•
220 Warner St.
Hortonville
,
WI
54944
Get Directions