Take your best shot(s) and win round-trip air transportation for two wherever Alaska Airlines flies! Enter the First Insurance Shootout, where contestants (aged 18 and above) take part in a hotshots-style competition. Each contestant will have 45 seconds to score as many points as possible. The top four scorers will advance to the semifinal round, and the winners will square off for the grand prize! Entry fee is just $10 (you're allowed up to three attempts if time permits). Proceeds benefit the Aloha United Way, which supports more than 300 nonprofit organizations in Hawaii.
Event details and schedule
Schedule
10:00am - 11:45am              Qualification Round
11:45am – 12:00pm             Final Round Matchups
12:00pm - 1:00pm               Finals Round and Awards Ceremony
CHECK IN: Upon arrival to the Neal Blaisdell Exhibition Hall, check in at the front entrance to receive your Event waiver wristband. Then proceed to the "First Insurance Shootout" located to the right of the entrance. A map will be near the entrance and in the program. Check in at the Registration area to receive instructions. You will be given a designated qualifying time or instructed on when to begin.
PARTICIPANTS: Adult women and men aged 18 and above are eligible to play. The entry fee is $10, with proceeds benefiting Aloha United Way. Participants may sign up in advance (online) or at the Sports Festival (cash only). With an entry fee of $10 per attempt, participants are allowed to do multiple attempts (up to three). Please inform registration if you would like to enter again.
CONTEST FORMAT: Each contestant will have 45 seconds to shoot from various designated spots on the court. Contestant must be touching the point total when shooting to receive designated points.  Counter will announce a point total when a shot is made. The points will be tabulated and recorded in the official score sheet.

DETERMINING THE WINNER: At 11:45 check the board to see if you have made the final four. After all the contestants have completed their rounds, the top four highest scores will move on to the semifinal round. The semifinals will match two competitors head-to-head in another 45-second round. The two winners will meet in one final 45-second round for the Shootout championship and the Grand Prize. (In the event of a tie, the contestants will compete in another 45-second round.)
GRAND PRIZE: Rountrip air transportation for two to wherever Alaska Airlines flies. Contestant must be 18 years and above to win the prize
REFUNDS: No refunds will be given after June 9, 2019.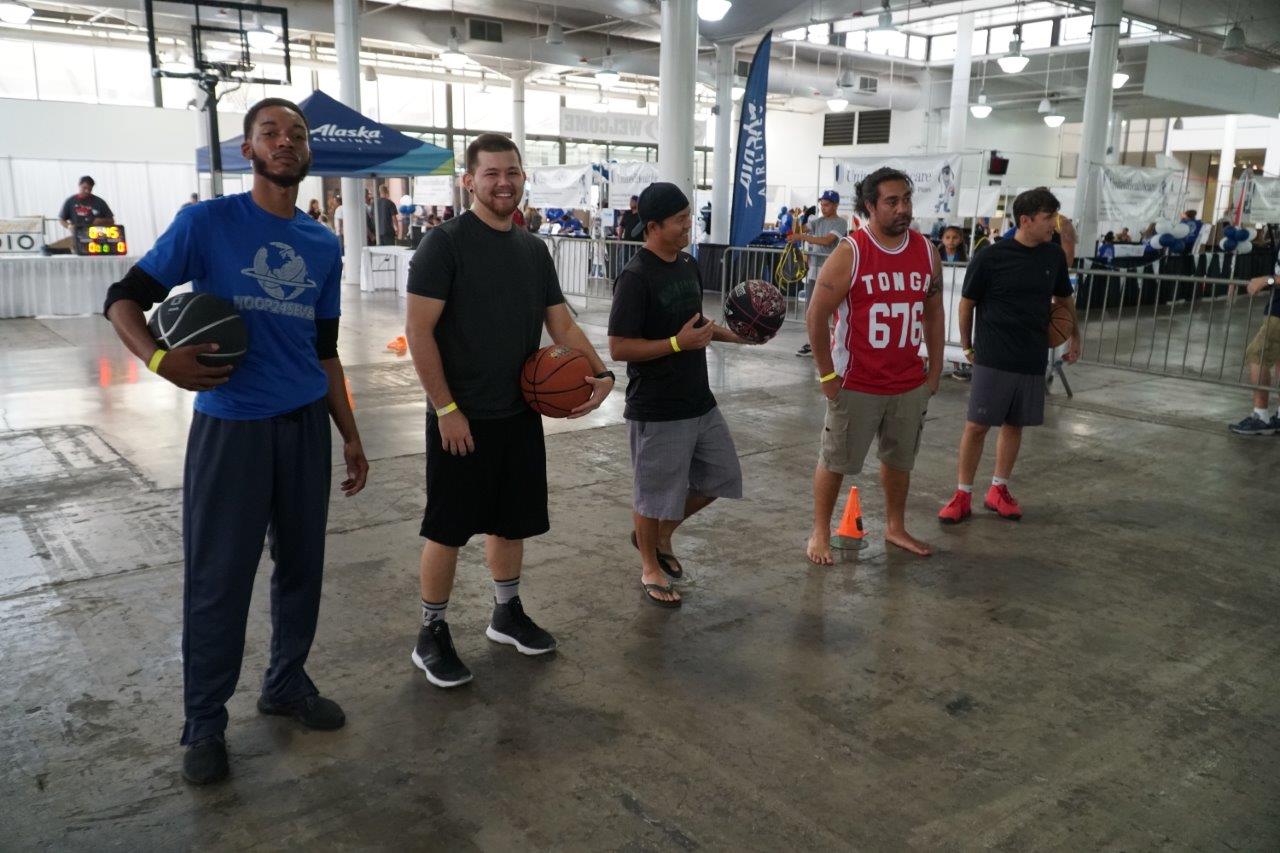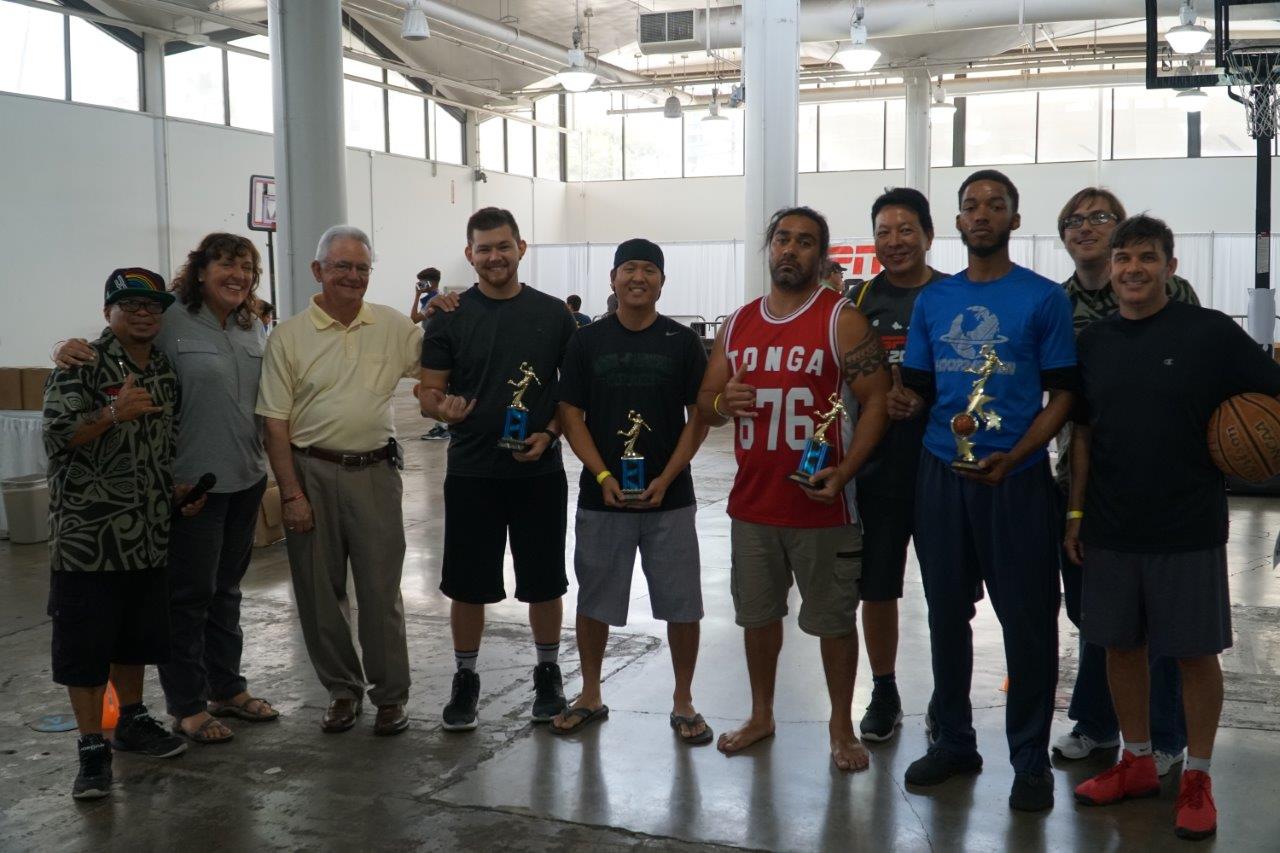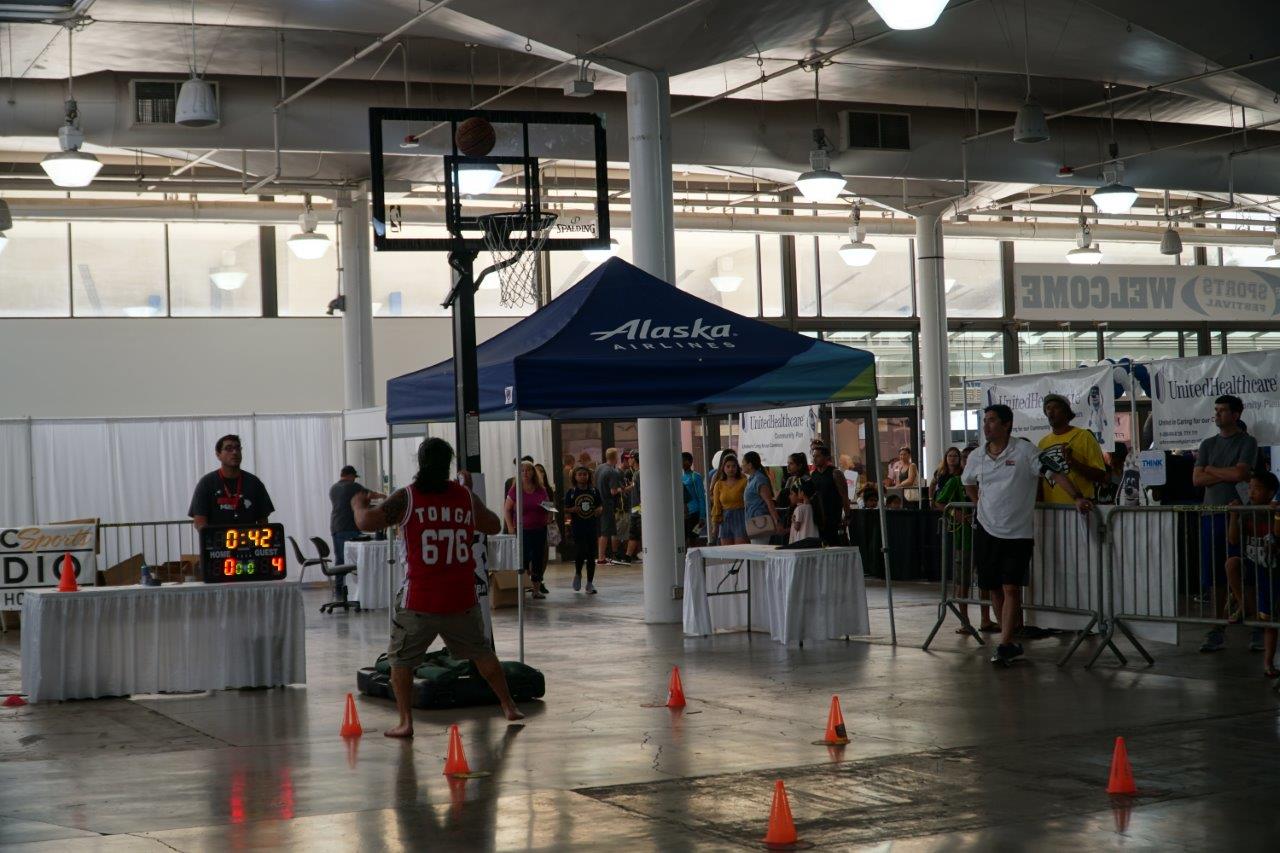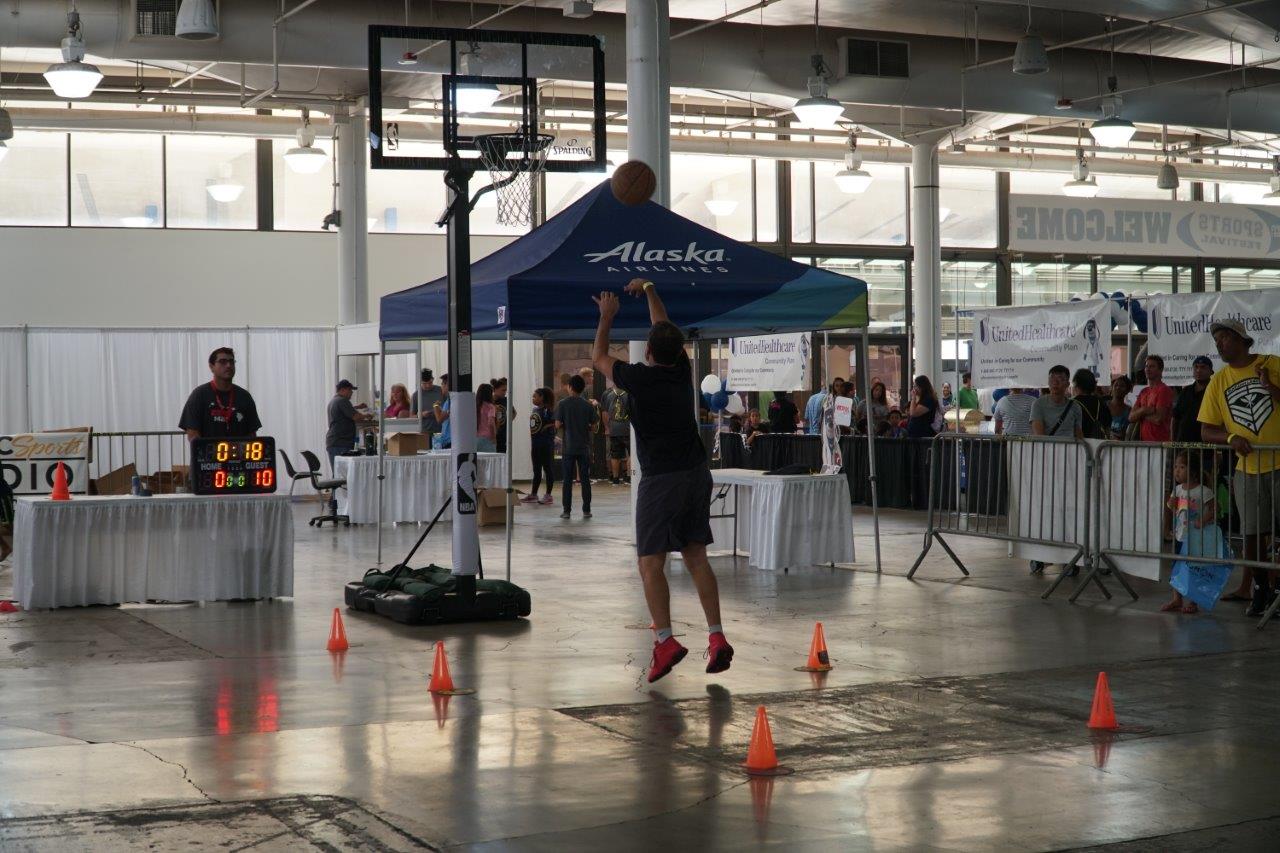 Map & Direction
Neal Blaisdell Exhibition Hall
•
777 Ward Avenue Honolulu
Honolulu
,
HI
96814
Get Directions