Two of Hill County's finest community oriented organizations, Hill County Paw Pals and Hillsboro Police Department Community Outreach Programs, have joined together again to launch their 12th annual "Waggin' Trail Bike Ride" on Saturday, May 4th, 2019. The event is planned with four routes (95, 65, 41, and 27 miles) to meet the needs of the avid cyclists as well as the casual rider.
Registration begins at 7:30am with staggered starts beginning at 9:00am at building 70, Hill College, 112 Lamar Dr. Hillsboro, Texas. Hillsboro is conveniently located 56 miles south of Dallas/Fort Worth or 32 miles north of Waco on I-35. Hill College is just off I35 in Hillsboro.
The planned routes of Waggin' Trail Bike Ride offer cyclists a unique tour of Central Texas. Hill County is 986 square miles of rural area that is joined together with miles and miles of splendid paved farm-to-market roads. With a combined population of only 33,000, Hill County offers open spaces. On many areas of the bike ride, one can see for miles around—the splendid beauty of open land — flowing creeks, pastures with cattle and horses grazing, farmers' cultivated fields, and proud, rural communities. The varied routes all explore the back roads of Hill County and go through communities that were established during the 1850's when Hill County was created and named after Dr. George W. Hill, a settler who served as a congressman and Secretary of War for the Republic of Texas.
Event details and schedule
When: May 4th, 2019
Where: Start/Finish at building 70, Hill College, 112 Lamar Dr., Hillsboro, Texas, 76645
Time: Registration - 07:30am, Ride start at 09:00am
Routes: 95, 65, 41, 27 mile routes. All throughout Hill County Texas
Arrival: Hill College is at exit 368A (arriving from the south), and exit 368B (arriving from the north).
Parking: Parking Lot for Building 70 at Hill College
Late Start: 10:00am. All routes close at 6PM (unless weather dictates otherwise)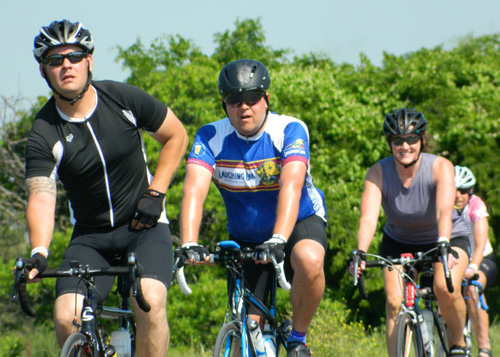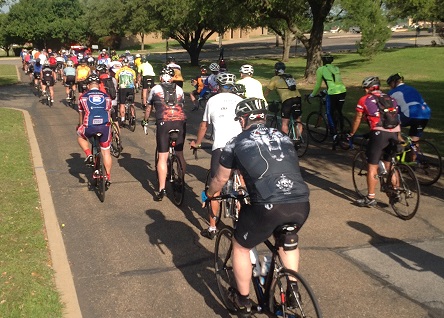 Map & Direction
Building #70 (Instruction)
•
Hill College
Hillsboro
,
TX
76645
Get Directions