Join us for the Northeast Trail Run Series at Wawayanda State Park in northwestern New Jersey on May 12, 2018!
The Paul Mitchell XTERRA Trail Run Series is a collaborative effort to spread the word about trail running and to produce the most recognizable, enjoyable, root slipping, mud sloshing, tree ducking, river crossing, hill climbing, dirt on your shirt, sweat in your eye trail runs on the planet!
Event details and schedule
Choose from 3 distances – 10K, 25K, 50K
10K - This course will use part of the 25K course and will loop back to the finish.
25K and 50K Routes   Both of these courses utilize a single counter-clockwise loop that begins and ends at the boat launch on the north end of Lake Wawayanda, next to the check in.  The actual distance for a loop is 25.6K with 1820 feet of elevation gain.  The 50K runners simply pass through the start/finish area and complete two loops.  The terrain involves 40% technical single track, 40% narrow double track and 20% jeep trails.  The terrain includes rolling hills with extensive rocks and roots to keep your speed in check.
Aid Stations/Drop Bags:   The start/finish area will have the essential aid station items: water, Gatorade, sweet things, salty things and bananas.  There are restrooms at this location as well.  There are two additional aid stations indicated on the map that will have fluids and snack items, but no restrooms.
Parking:   There will be sufficient parking at the Wawayanda boat launch parking lot (GPS Coordinates: 41.1884504,-74.4255673). If needed, additional parking is available nearby at the beach area. 
Special Notes:
The course will be generously marked with XTERRA branded flagging.  You should see an ample quantity of markers to give you assurance that your route is correct.  All trail junctions should be clearly marked as well – if you haven't seen a marker in 5 minutes turn back until you find the path.  Consider carrying standard safety equipment such as a map, small compass, cellphone and small light with you as a precaution.
While on the trail, look out for others and lend assistance when needed. 
Brief Park Overview:  Wawayanda State Park opened in 1963 on lands with a diverse history of human development and geologic activity.  Many signs of the parks origins can be seen on the trails that you will travel.  An iron furnace and associated water channels can be seen near the start/finish area.  This furnace was built in 1846 and used through 1867, producing iron shipped primarily to Philadelphia.  The rock walls of former subsistence farms and roadsides you will see evidence the tougher existence of generations past.  The woods today are home to thriving populations of deer, turkey, bear and many more species.
XTERRA Northeast Trail Run Series Points: Points are awarded to the top 15 finishers in each age group. Please see the points breakdown below. Current standings will be posted to XTERRATrailrun.com after each event. Points stay within the region you raced in and do not transfer (For example – if you won XTERRA Thrill in the Hills you'd get 100 points in the Georgia Series. Then you won the XTERRA Mission Gorge Trail Run and earned 100 points in SoCal Series. You would have 100 points in each Series).
Paul Mitchell XTERRA TRAIL RUN POINTS- awarded to each age group:
1st 100
2nd 90
3rd 82
4th 75
5th 69
6th 63
7th 58
8th 53
9th 49
10th 45
11th 41
12th 37
13th 34
14th 31
15th 28
The athlete with the most points- by gender and age group after the last race in the Series earns the title of Paul Mitchell XTERRA Trail Run Series Champion and earns free entry into the Paul Mitchell XTERRA National Championship in Ogden, UT in 2018. Series Champs can also race for free in the 5k or 10k offered at Nationals if they wish, but only the 21km half marathon is considered the national championship race.
For more information about the Paul Mitchell XTERRA Trail Run Series and National Championship, please visit: xterratrailrun.com
Schedule of Events: May 12, 2018
Registration Opens 7:00am – please allow at least 20 minutes before your scheduled start time
50K Race Begin at 8:00am
25K Race Begins at 9:00am
10K Race Begins at 10:00 am
Post-Race Food and Awards Breakfast items will be available for all racers from 7:00am – 1:00pm, lunch items available from 1:00pm until 5:00pm.  The awards ceremony will begin after a substantial number of runners from each distance have finished – below are the targeted times:
10k and 25k awards start at 1:00pm
50k awards start at 3:00pm
Drop Bags:  There is no need, as you have access to your car each lap.  Otherwise, use your backpack.
Fees: 10K Run, 10K Run – $35 until April 1, then $45, 25K Run – $50 until April 1, then $60 50K Run – $85 until April 1, then $95. There will be $5 added to the above pricing for race day registration (Please let us know if you are coming so we get enough snacks/food).
Refunds: NO REFUNDS
Location: Wawayanda State Park 885 Warwick Turnpike, Hewitt, NJ
Race Director: Bruce Swanson
New York Adventure Racing Association
Get ACTIVE on the Go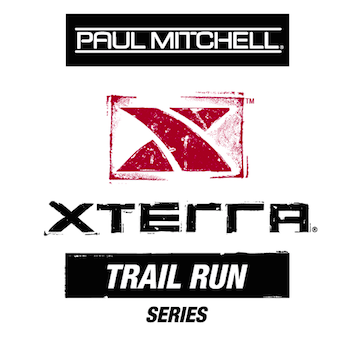 Map & Direction
Wawayanda State Park
•
885 Warwick Turnpike
Hewitt
,
NJ
07421
Get Directions