You'll be the highlight of your Saturday night when you join the Northwest Federal Credit Union and REV3Glow for an evening of fun with family and friends! Take part in a 5K or 1-mile fun run dressed to dazzle with glow sticks and all things bright and shiny. This race benefits the NWFCU Foundation in support of local children's charities.
Before we send everyone off glowing around the course, at a pre-race party we'll give out special prizes for Glow runners who are the brightest, most flashy, and most reflective. Be sure to bring your best essence of fluorescence on race day!
The 5K and 1-mile fun run will be untimed, so if you want to take your time and soak in the evening, you won't have the pressure of a clock to beat. Each entrant will receive a glow-in-the-dark T-shirt, a glow stick, and post-race treats.
Time to get ready to GLOW!
Event details and schedule
Thank you for your interest in the Northwest Fedaeral Credit Union Neon Night Glow Run! We are very excited to be hosting this race in conjunction with REV3Adventure and in support of the Northwest Federal Credit Union Foundation.
The 5K and 1-mile fun run will be untimed. We will have an official race clock for finishers to see their time, but we won't be posting any official results.
During packet pickup each entrant will receive their goodies: a glow-in-the-dark T-shirt, a glow stick, and a bib number.

Please be sure to like us on Facebook at REV3Glow. We post the most up-to-date information there.
The pre-race music and emcee will begin at 5:15 PM with the 5K and 1-mile runs beginning at 6:15 PM. We'll have tons of prizes to hand out at the pre-race dance party for those decked out in their glow-iest duds. After the dance party fun, you'll set off on the course, lighting up Herndon and the WO&D Trail along the way.

It's not too late for friends and family to sign up! Send them to www.rev3glow.com so they can get in on the fun. Online registration closes on Saturday, October 10, 2015 at 2:00 pm. We also will have race-day registration available and are able to accept cash, checks, and credit cards.

Location: Northwest Federal Credit Union, 200 Spring Street, Herndon, VA 20170

Parking: Parking will be in the NWFCU parking lot and in the surrounding parking lot near the race location. Arrive early to avoid any back-up for parking.

Early Packet Pickup: Friday, October 9th, 2015, 5:00 PM-7:00 PM at Northwest Federal Credit Union 200 Spring Street, Herndon, VA 20170
Early packet pick-up bonus: The first 150 participants to pick up their packets gets a free REV3Glow buff (a $10 value!).

Please remember to bring your race waiver (Rev3Adventure waiver) to packet pickup if you did not sign them online.

You may pick up your packet and up to four of your friend's. You must have a copy of their photo ID and the printout of the Active.com registration signed by each person whose packet you are getting. You will also need to bring their signed waivers if the online waiver has not been completed.

Race-day check-in/Packet pickup: Saturday October 10th, 2015, 4:30PM
Race starts: Saturday October 10th, 2015, 6:15PM
Awards: At the pre-run dance party we will be handing out awards for whoever catches our eye. Make sure you are the brightest, have most creative use of glow sticks, or are wearing a fab costume, and you may get a prize flying your way.
Included: Pre-race dance party, t-shirt, glow stick, and post-race snacks!
Race Course Map: REV3Glow @ Herndon, VA - Map
Gear: For the REV3Glow run you will need a pair of running shoes and your normal running attire. Plus you can add to your outfit anything that makes you glow! Flashlights and headlamps are welcome.
Aid Stations: There will be a water aid station on the course.
Get ACTIVE on the Go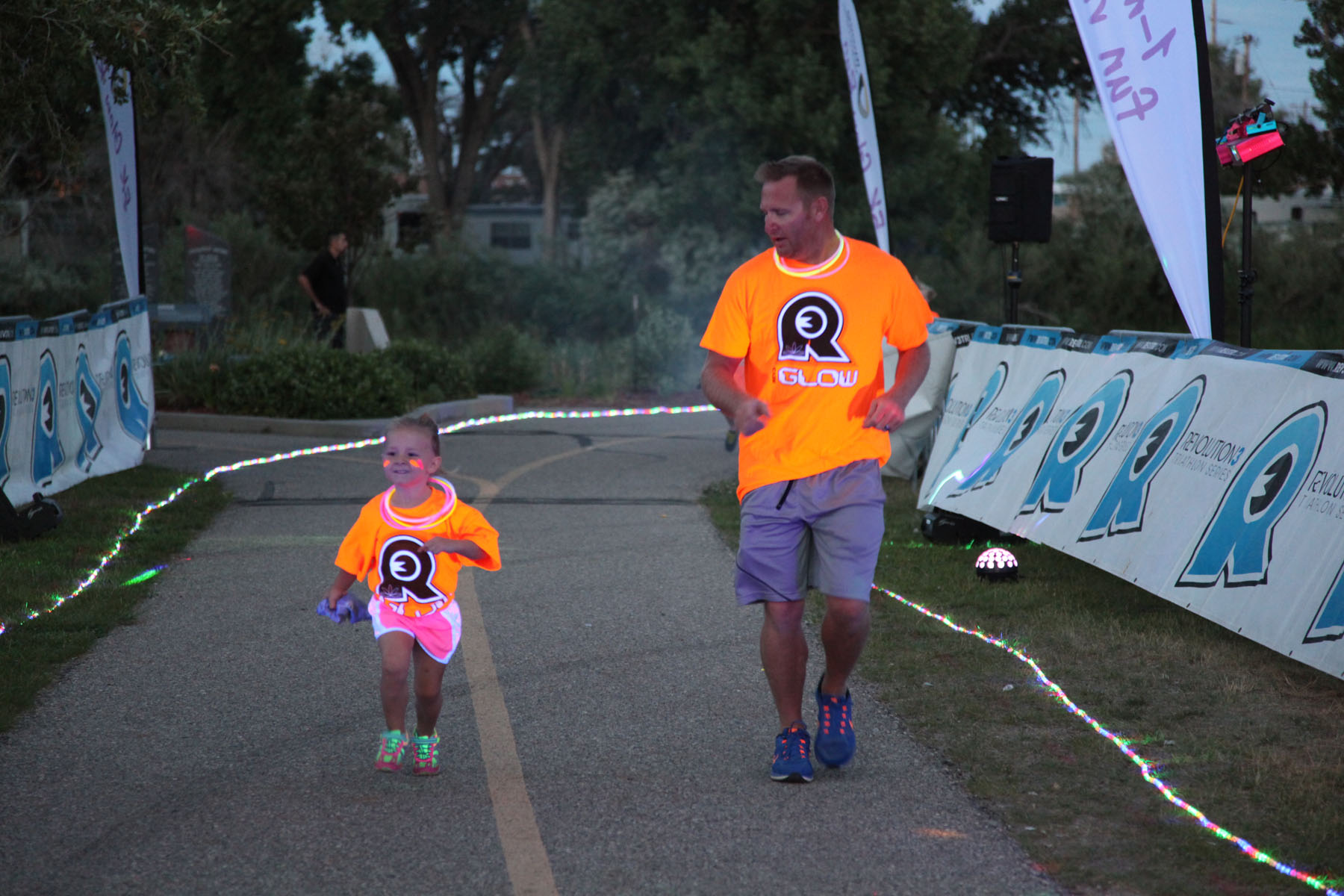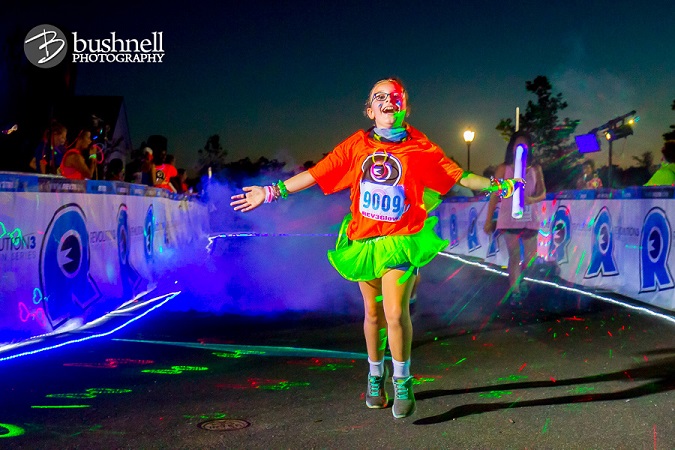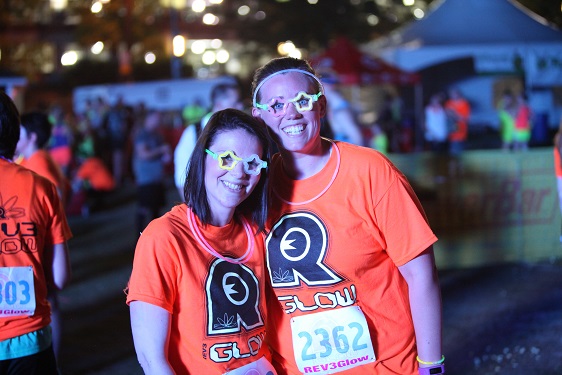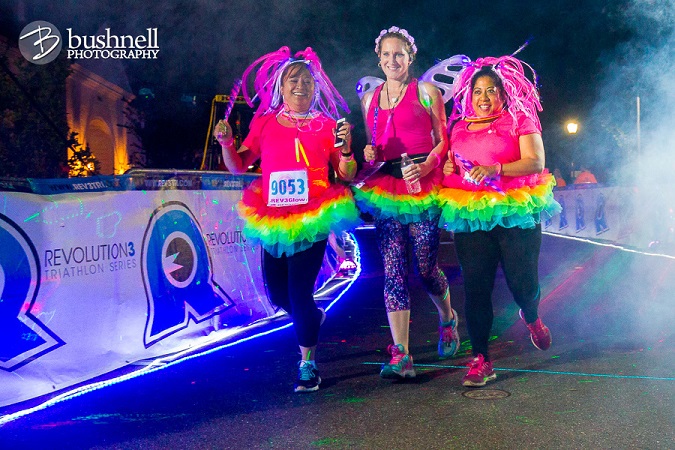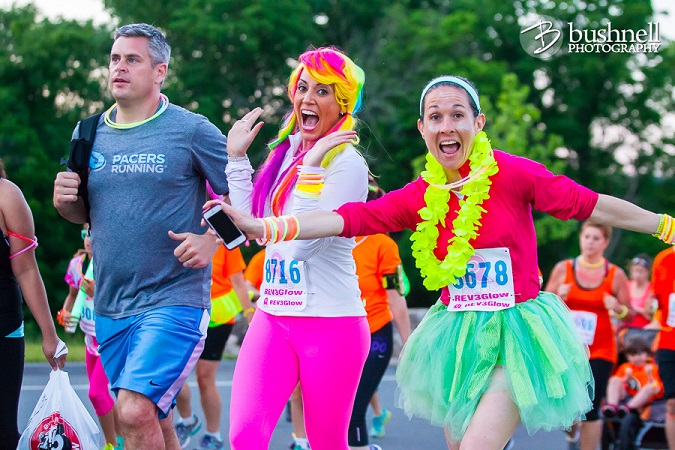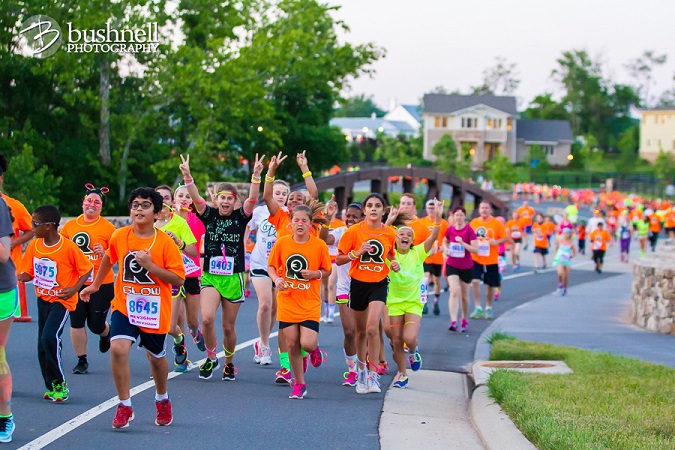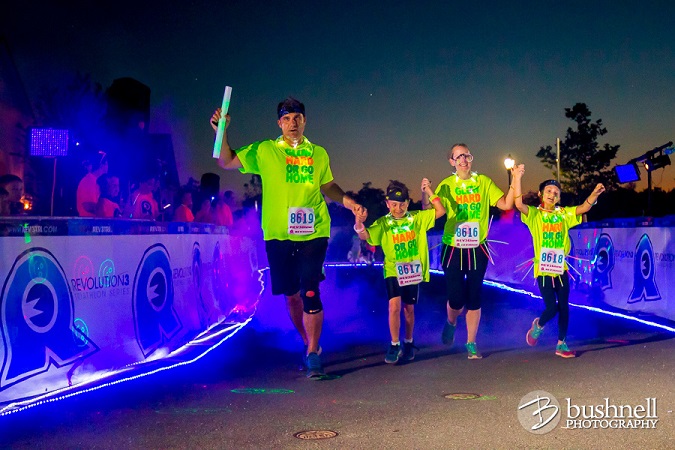 Map & Direction
Northwest Federal Credit Union
•
200 Spring Street
Herndon
,
VA
20170
Get Directions