Tennessee Medical Wilderness Adventure Race (MedWAR)
Racers will mountain bike, trail run, and orienteer to checkpoints containing wilderness medicine scenarios and questions. Some basic ropes elements may or may not be included. Checkpoints will contain questions and hand-on scenarios, designed to test your academic and practical knowledge of wilderness medicine. Teams will navigate by map and compass to checkpoints where they will encounter physical challenges or wilderness medicine scenarios. The team must successfully complete the task and demonstrate all procedures before moving forward in the race. Past races have involved treating everything from climbing or diving accidents to stove burns and altitude sickness. Expected race finish times are 4-7 hours. This is an unassisted race - no support crew. Teams of any three (3) persons - no less, no more. There are no age, gender, or training level categories. Medical training is NOT required to compete, however you will have a significant advantage if you and your teammates have some level of wilderness medical knowledge.
See our webpage for gear list and more information:
www.medwar.org/tenneesse
Event details and schedule
MedWAR Tennessee
Tentative Race Day Schedule
6-6:30 AM Volunteer Report (Check in at Registration)
6:30 AM Volunteers Meeting/leave for first station
7:00 AM Team Check-In Opens
RACE START TIMES:
8:00 AM, 9:00 AM, 10:00 AM, 11:00 AM, and 12:00 PM
- 6 teams max will be allowed to register for each time slot
You must report for Captains Meeting at least 30 minutes before scheduled start time. (Ex. If you are registered for the 10:00 AM start time, you must be signed in and ready to go by 9:30 AM)
**Staggered race starts have been implemented this year in order to minimize wait times at scenario stations**
7:00 PM Last Race Time Slot Finished
7:00 PM (or last Team completed) Awards & Post-race Celebration
Tentative schedule. All times subject to change.
Required Team Equipment (1 of each per team)
One Mountain Bike (Able to be ridden by all team members)

One Cycling Helmet (Able to be worn by all team members)

One Tent complete with Stakes & Rainfly (Even if you are not camping)

Orienteering Compass (You will be navigating by map & compass)

Matches or Lighter

CPR Facemask

Knife (Pocket or folding knife recommended)

Water Detoxification Method*




* You will be responsible for your own hydration for the duration of the race. Natural sources of water (e.g. lakes, streams) may be on the race course, but you provide your own water detoxification method.

Waterproofing Method for Map and Passbook

Wilderness Medical and Survival Kit**




** You choose the contents of this kit. This is part of the preparation and team strategy challenge of the race. To use an item in a medical scenario, you will need to show that you have the item and in some cases use it. Exception: To simulate a medication in your kit, you may label an empty syringe or pill bottle with the name of the med in Sharpie. These must be pre-labeled before the race begins.
Required Individual Equipment (3 of each per team or 1 per person)
Dry Change of Clothes and Rain Gear (waterproofed & kept dry even if you get wet)

Safety Whistle

Light Source (with extra batteries)

Food and Water (ability to carry 1 liter)

NAEAR waiver (part of the Racer Info Packet)

A Sense of Adventure
Recommended Team Equipment
Backpack for the above gear

Spare bike tube, tire pump, and patch kit

Other bike maintenance tools (chain tool, pedal wrench, etc.)

Warm clothes & drinks back in the camp waiting for you
Forbidden Equipment
Electronic Navigational Devices (GPS, satellite locator, pace-meter, etc.)

Communication Device (cell phone, radio, pager, PDA, walkie-talkie, etc.)

Any & all electronic devices with the exception of cameras (however be warned that they may get wet and we are not responsible for them.)

Any Mode of Transportation not authorized by Race Staff

Any Map other than that provided by Race Staff
North American Educational Adventure Racing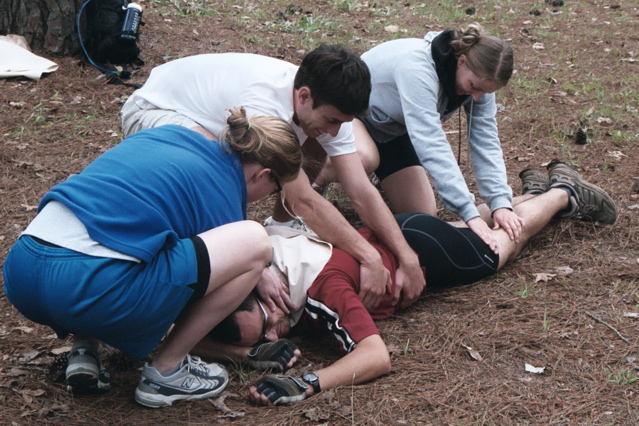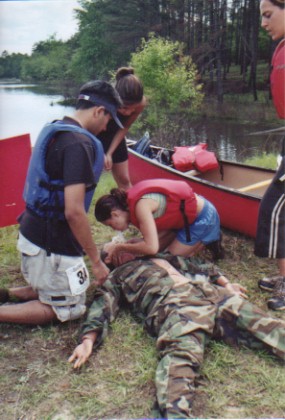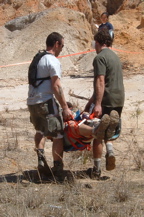 Map & Direction
Harrogate, Tennessee
•
DeBusk College of Osteopathic Medicine 6965 Cumberland Gap Parkway
Harrogate
,
TN
37752
Get Directions