The third annual Ride & Revel! cycling event begins in historic downtown Greeley, Colorado, home to seven award winning craft breweries, three distilleries, fascinating utopian history, and an amazing live music culture. The rides start and finish between the newly opened Greeley Double Tree at Lincoln Park and its namesake, tree-shaded Lincoln Park.
Cyclists on 20, 40, and 55-mile rides enjoy a short stint through downtown before emerging and pedaling west into the gently rolling farm and ranchlands north of Greeley. The panoramic views are stunning on all three routes, with the Rocky Mountains an ever-present focal point.
All riders will arrive at the Poudre Learning Center (PLC) Aid Station near the ten mile mark, which is where 20 mile riders turn around and travel back the way they came to the Revel! event, which will be gearing up for its 10:30 AM start.
40 and 55-mile riders continue south, beginning to climb to even more stellar views at 12 miles. Mile 17 begins two miles of fun, roller-coaster hills which leave riders playing peekaboo with the Rockies looming straight ahead and seemingly within reach. At the 19 mile point the 40-milers turn north to keyhole loop and rejoin the route they came out on four miles later, then make one final push up a hill, and drop down to relatively level elevation for the remainder of the distance to the Revel! event where food, beer/beverages, shade, and music await!
At that same 19 mile point the 55 mile riders turn south again, ride parallel with the Rockies, and climb up onto a ridge where the view to the distant horizon is often clear in all four directions at once. They will swear they could reach out and touch those Rockies in all their glory! From there the route takes cyclists through the quiet challenge of countryside hills, allowing them to just catch their breath coasting down off the ridge before a big push up the infamous Mad Russian Hill. Near the top of Mad Russian Hill the loop will be complete, and riders will head back toward downtown Greeley. Once back to the Revel! area, cyclists will enjoy each other, a prepared meal, and beer crafted annually for Ride & Revel! (or non-alcoholic beverages), all while being entertained by KFKA DJ Gil Moon followed by the live music from the popular Blues DoGS. FUN! FUN! FUN!
Make A Weekend of It!
With all that Greeley has to offer, we encourage you to arrive a day or two early and stay a day or two after Ride & Revel! Check out our web site at RideandRevel.com to learn more about all there is to do while you're here! For example, after a spaghetti dinner prepared just for our riders at hip Meeker's A Colorado Kitchen and Bar at the Double Tree on Friday night, pull out your folding chair or dancing shoes and enjoy live music and a go-cup atmosphere on the 9th Street Plaza at Greeley's Friday Fest just two blocks from Meeker's and Ride & Revel's start/finish/Revel! area. Enjoy a great night's sleep at the Double Tree at Lincoln Park or Courrier Inn B&B before a great ride with amazing views followed by brews and blues, then treat yourself to a self-guided tour of Greeley's breweries and distilleries, many within walking distance, or take your family to the largest model train museum in the country or Centennial Village and Greeley Museum to learn more about our unique utopian history. Wrap it up by enjoying dinner at one of our many and varied quality dining establishments. There's so much here that we locals call the sum of it all "Greeley Unexpected!"
And if you stay longer, Estes Park and Rocky Mountain National Park are a short hour and a half drive up the incredible Thompson River Canyon due west of Greeley, and Pawnee Buttes is 45 minutes to the North East. Both offer stellar hiking and biking opportunities different from those enjoyed during Ride & Revel! And Denver attractions are just an hour south, too!
All of this, and for a great cause! Proceeds from Ride & Revel! benefit the nonprofit Senior Resource Services' 60+Ride program which provides transportation to Weld County's 60+ population free of charge, regardless of income, offering them the opportunity to maintain their health while living independently.
Event details and schedule
IMPORTANT EVENT DETAILS
*Our wicking sport fabric shirts are unisex sizes, run large, and don't shrink!
*All cyclists must sign a liability waiver at check-in on event day.
*All cyclists must wear helmets.
*Appropriate related ID must be presented at check-in by students, veterans, and seniors (65+) receiving discounted pricing.
*Please arrive at the cyclist check-in canopies at least 30 minutes before your ride begins.
*Routes are supported between 7:30 AM and 12:30 PM, including volunteers, police officers, aid stations, a sag wagon, sweepers, and mechanical crews.
*All volunteers and aid stations will have emergency contact information and cell phones, and you will be given a business card at check-in with a number to call if you need assistance while on the route.
*Cell service is available on close to 100% of all routes, and outage areas are short.
*Aid Stations will have cell phones, restrooms, food, water, maps, pre-mixed Skratch Labs Hydration, and salt packets at the following approximate mile markers.
55 mile ride: 10, 16, 28, 36, and 45 miles
40 mile ride: 10, 16, 24, and 30 miles
20 mile ride: 10 miles
*There is plenty of free parking available in close proximity to the start/finish/Revel! area, including in the hotel's lot on the on the north side of the building and feel free to walk your bike through the center lobby to the south/event side of the building. Please see parking maps adn details at RideandRevel.com
*Greeley's elevation is 4,658 feet, so the air may be thinner than you're accustomed to. Please plan and prepare accordingly.
*The average high temperature in Greeley on July 20th is 88 degrees, with an average low temperature of 59. Please plan and prepare accordingly, including training, nutrition, clothing, hydration, etc.
*Please carry at least two filled water/hydration bottles with you on the ride as well as personal identification, a cell phone, sunscreen, lip balm, sunglasses and/or a hat, hydration powder, high energy food, tire change/patch kits, and any medications deemed important by you or your doctor.
*A medical doctor will be volunteering on the day of the event as the sag wagon driver.
*A Bag & Bike Corral will be available from 6:30 AM until 1:30 PM inside the DoubleTree. Check your swag bag for the duration of the ride, then add your bike when you return so that you can fully enjoy the Revel! portion of the event!
*Route maps are available in hard copy at check-in as well as printable or electronic maps at RideandRevel.com under the About the Routes tab via ridewithgps.com
*We are excited about our swag bag because we think you'll love it! A Ride & Revel! cooling towel is the most popular item, tucked inside of a bright green bag sporting the Ride & Revel! logo, but riders also appreciated the snacks, Brix Brewery discount coin, breakfast gift card, downtown business coupons, Visit Greeley information, and randomly-distributed items such as insulated Polar Bottles. And you never know what might be in the bag this year!
*The Revel! after-event will feature "real" food, Lemon Wheel IPA craft beer locally brewed for Ride & Revel! by Brix Brewery & Taphouse, and the talented and fun bluegrass band Rusty 44 playing live! Also available are ice cold water, Italian Sodas, TCBY frozen yogurt, and delicious Human Bean coffee.
*All registered cyclists and volunteers will recieve five minutes of free power massage from Muscle Restoration Therapy's expert therapists simply by going to their massage area in the air conditioned Bag & Bike Corral between 10:30 AM and 1:30 PM! Additional time is at a cost of $1 per minute and open to all event-goers. While there, ask about their method of restoring muscle function to maximize performance and eliminate pain.
*DIA is just an hour to hour and fifteen minute drive from Greeley, so is extremely convenient for those of you coming in from out of state and renting cars. For a small price you can make the trip even smoother by using tollway E-470. Shuttle services are available through greeleyshuttle.com, as well.
*Please see wonderful downtown Hotel and Bed & Breakfast lodging options at RideandRevel.com under the Revel! tab. Quaint and quiet Currier Inn B&B is run by cyclists, will donate $10 to Senior Resource Services' 60+ Ride program for every booking, and is a short six blocks from the event site. The one year old Double Tree Greeley at Lincoln Park's General Manager is an avid cyclist, is on the R&R! planning committee, and is offering a block of discounted rooms through July 6th at $109 a night with the Start/Revel! area just outside the front doors! They filled up this year, so be sure to make reservations early to ensure getting a room.
*Still have questions after seeing the event schedule below? Please check RideandRevel.com or email us at RideandRevel@SRSweld.com and we'll get back to you!
EVENT SCHEDULE
6:30 AM - Check-In / Registration / Packet Pick-Up opens / Entertainment by DJ Gil Moon + Hot and Iced Human Bean coffee provided
7:30 AM - Route support begins
7:30 AM - 55 mile ride starts
8:00 AM – 40 mile ride starts
8:30 AM – 20 mile ride starts
10:30 AM – Revel! event begins. Please plan accordingly so that you don't miss the fun!
10:30 AM - Rusty 44 takes the stage until 1:30!
12:30 PM (or last rider, if earlier) - Route support ends/courses close
1:30 PM - Revel! event closes...until July 18, 2020!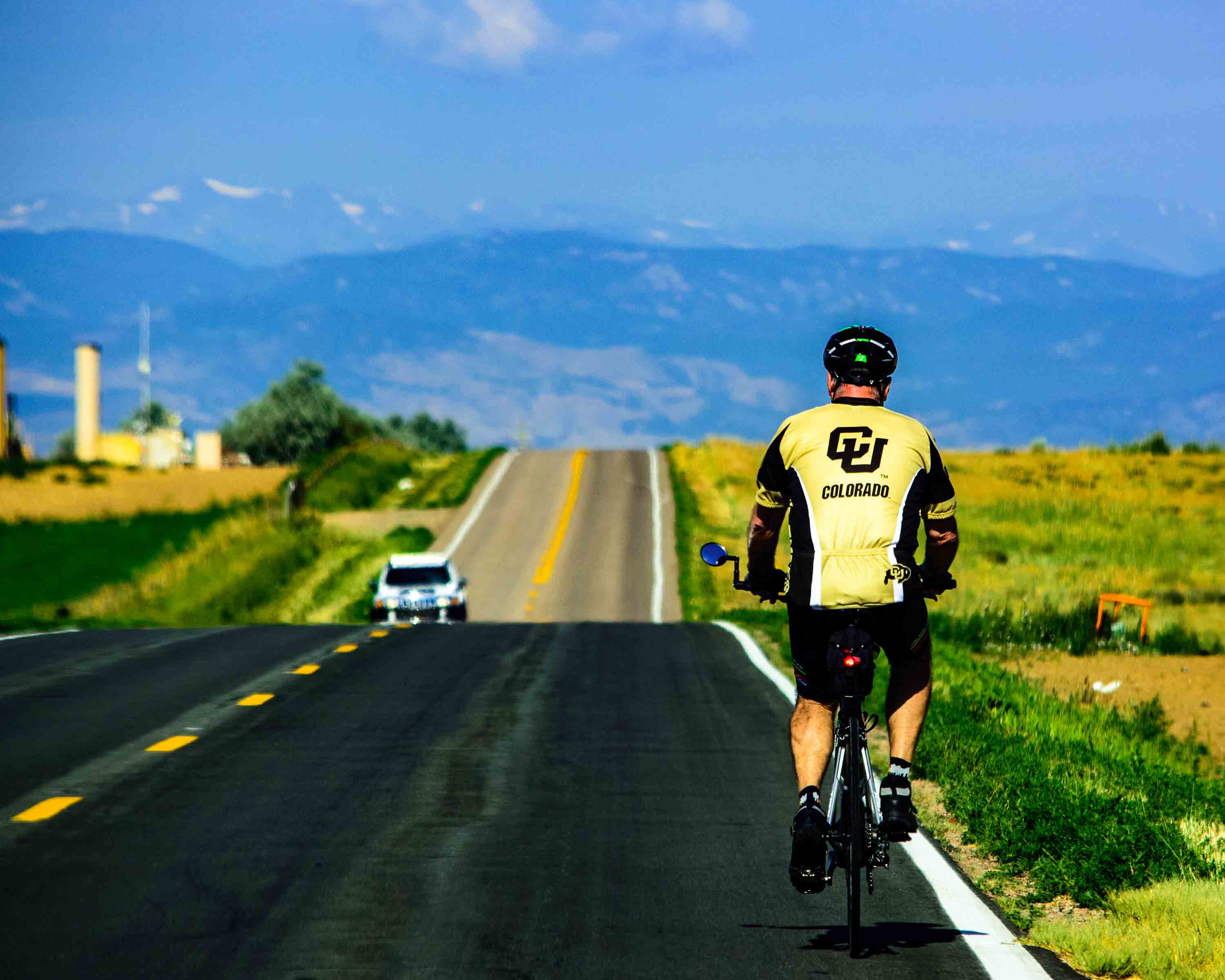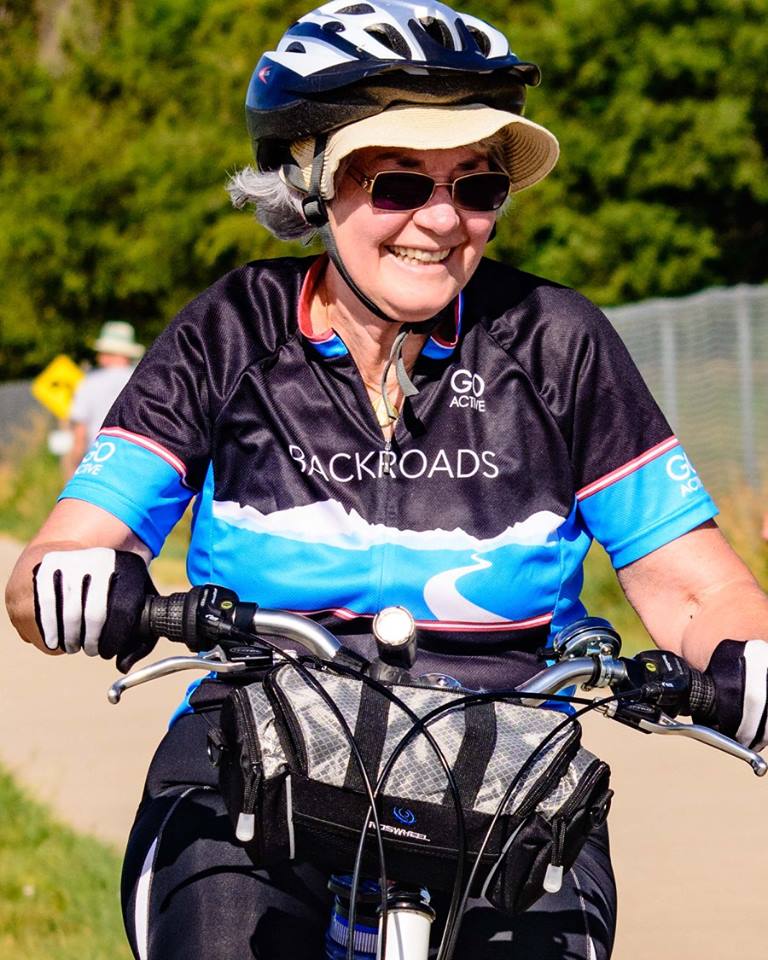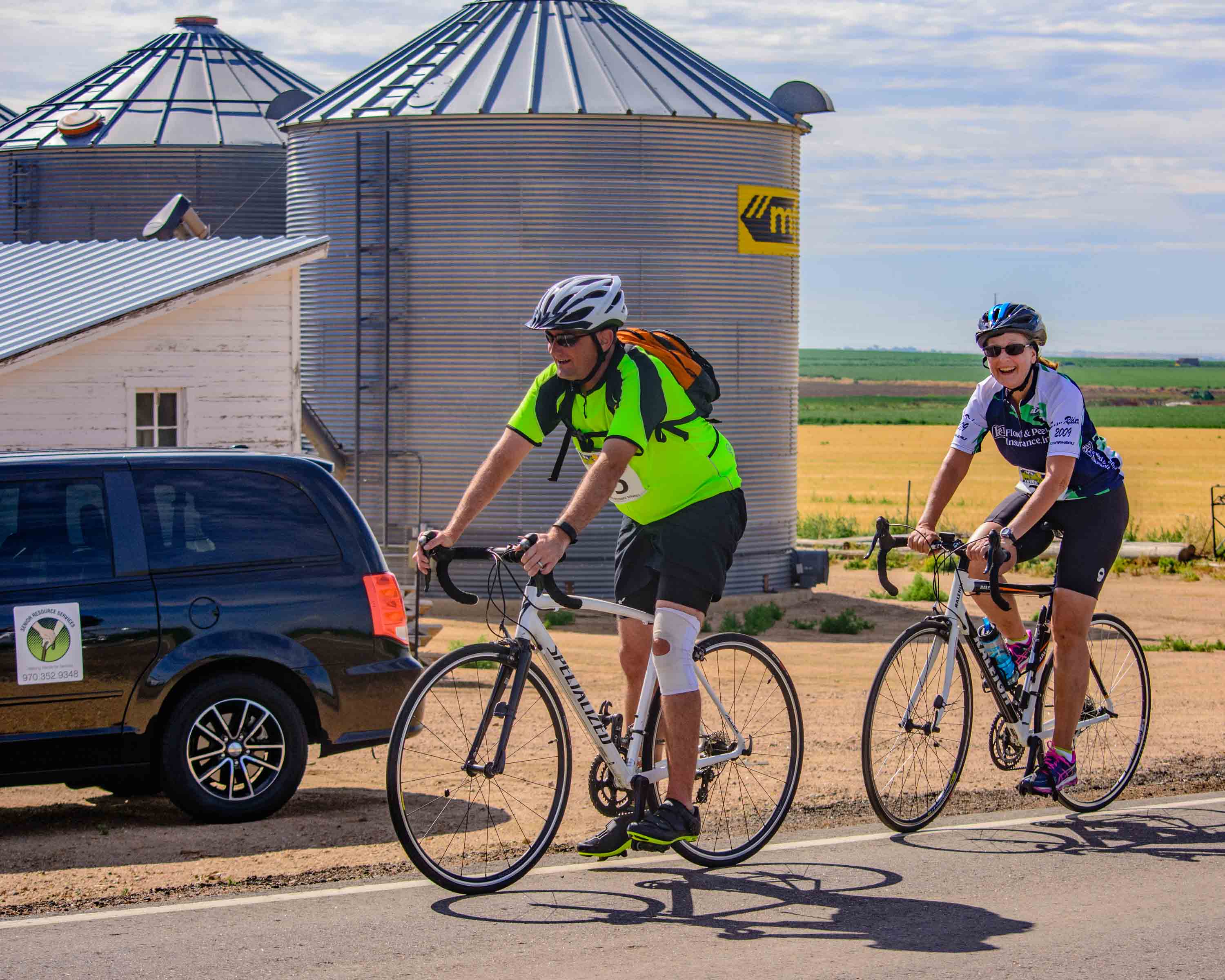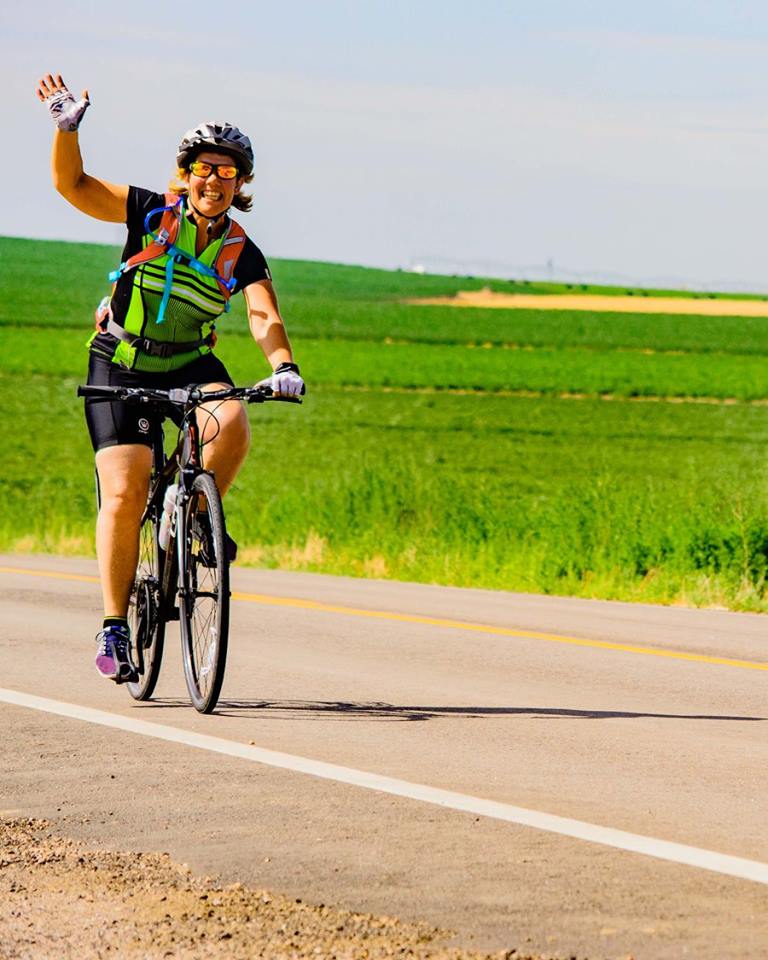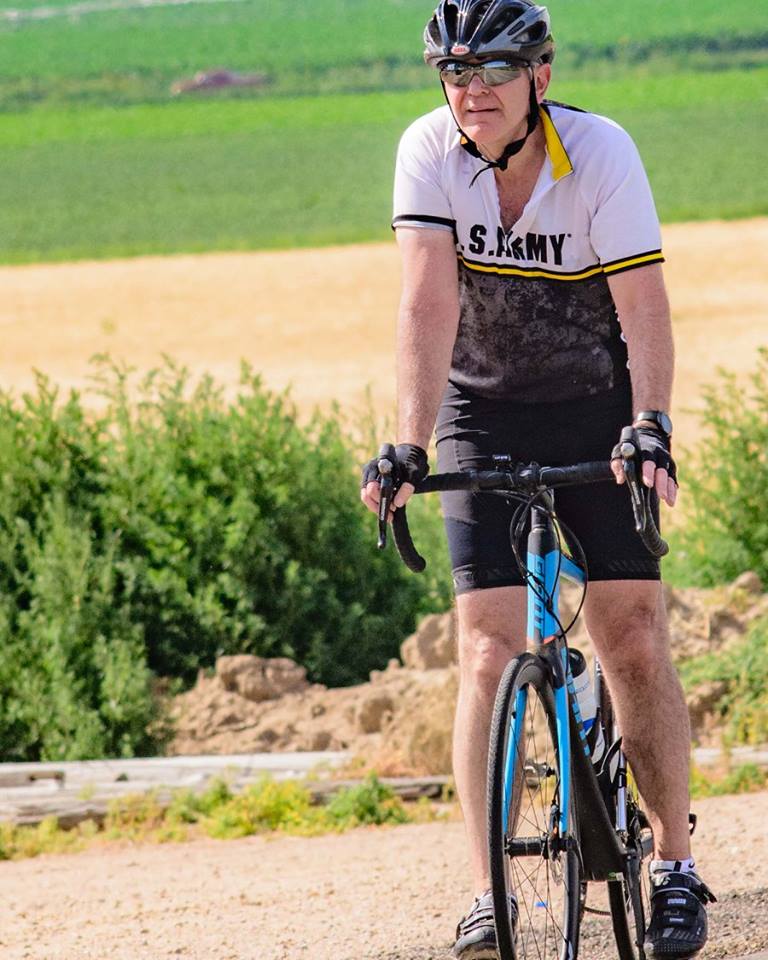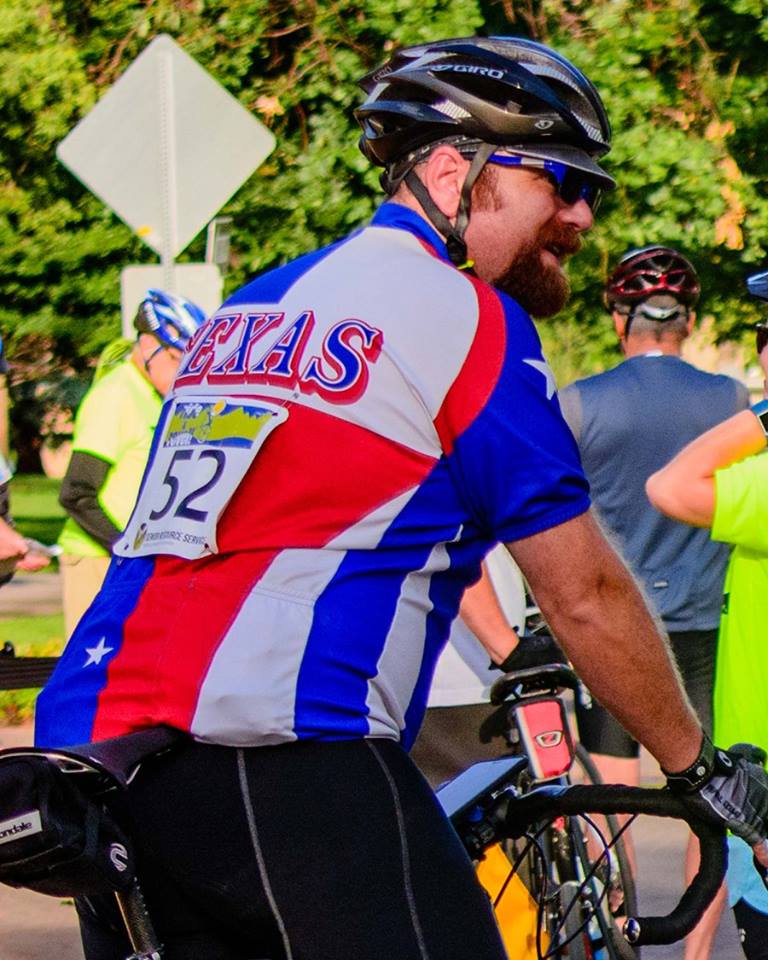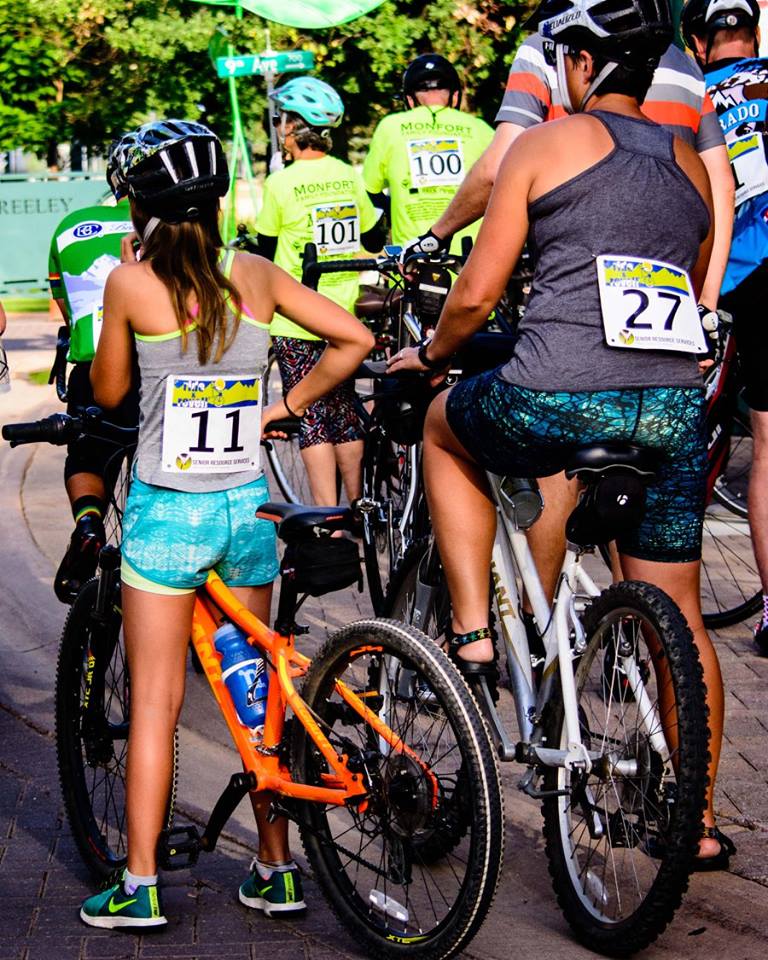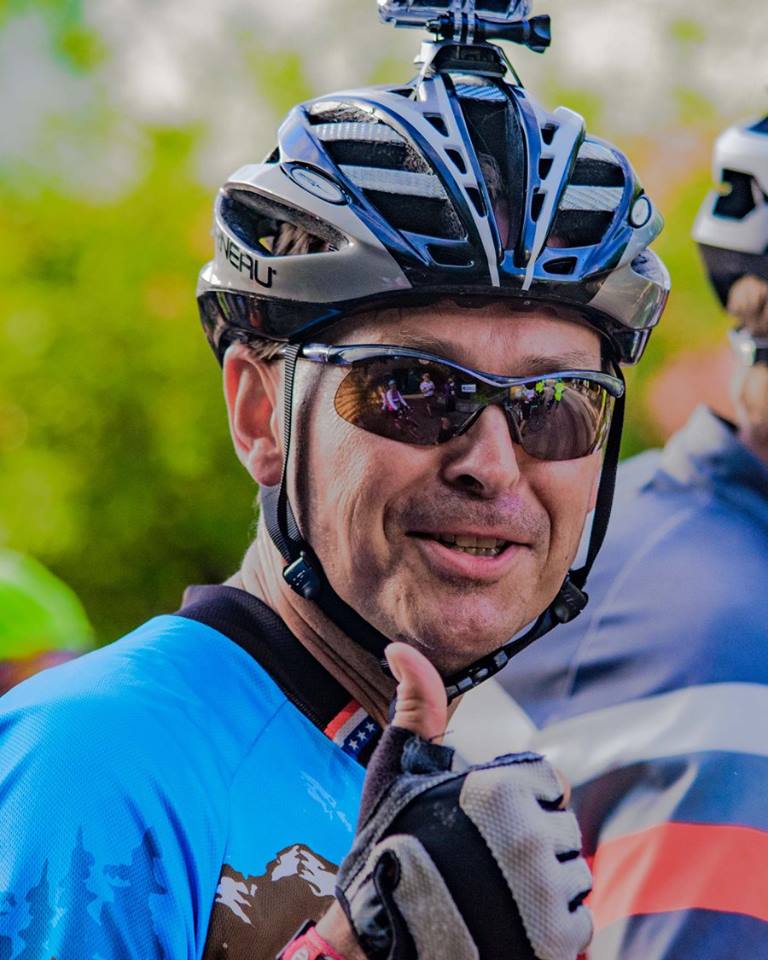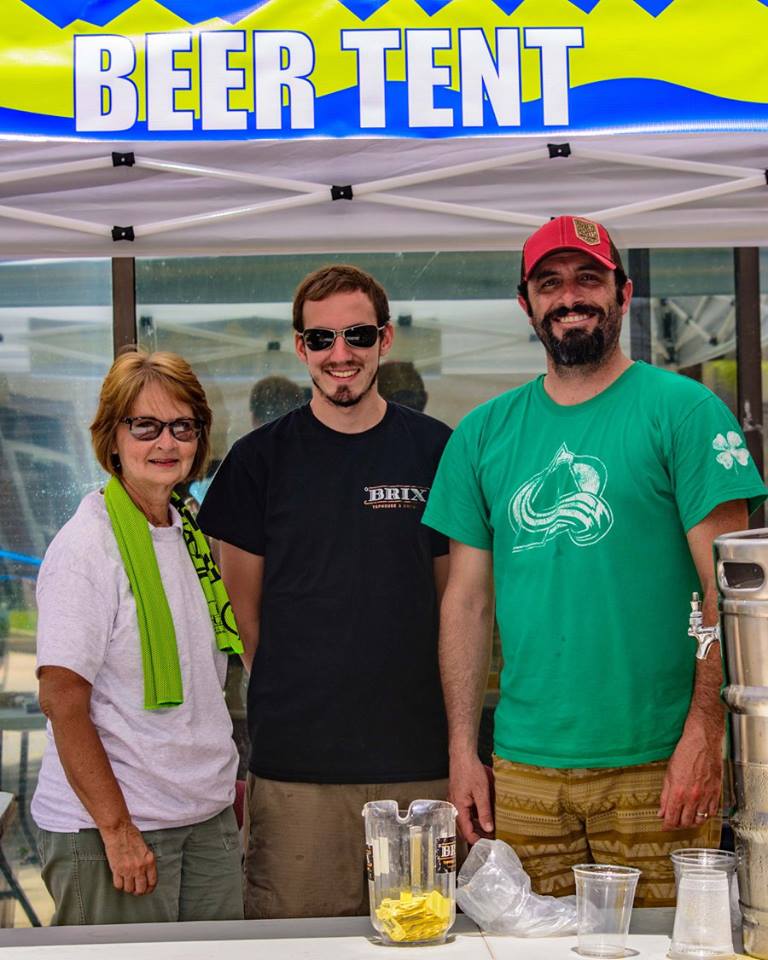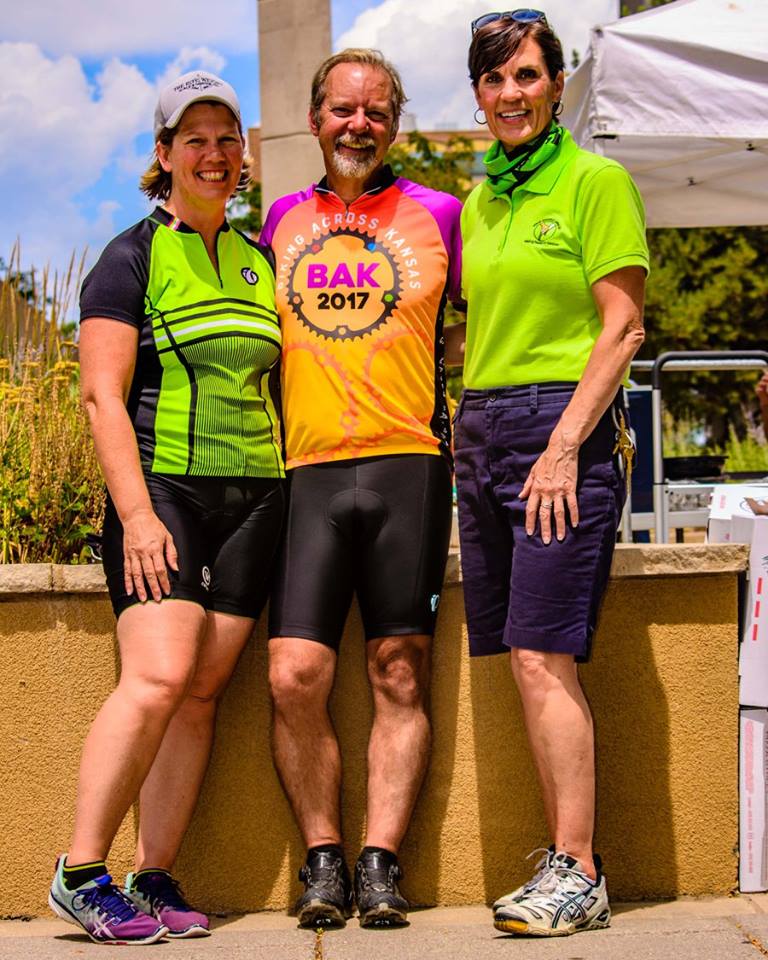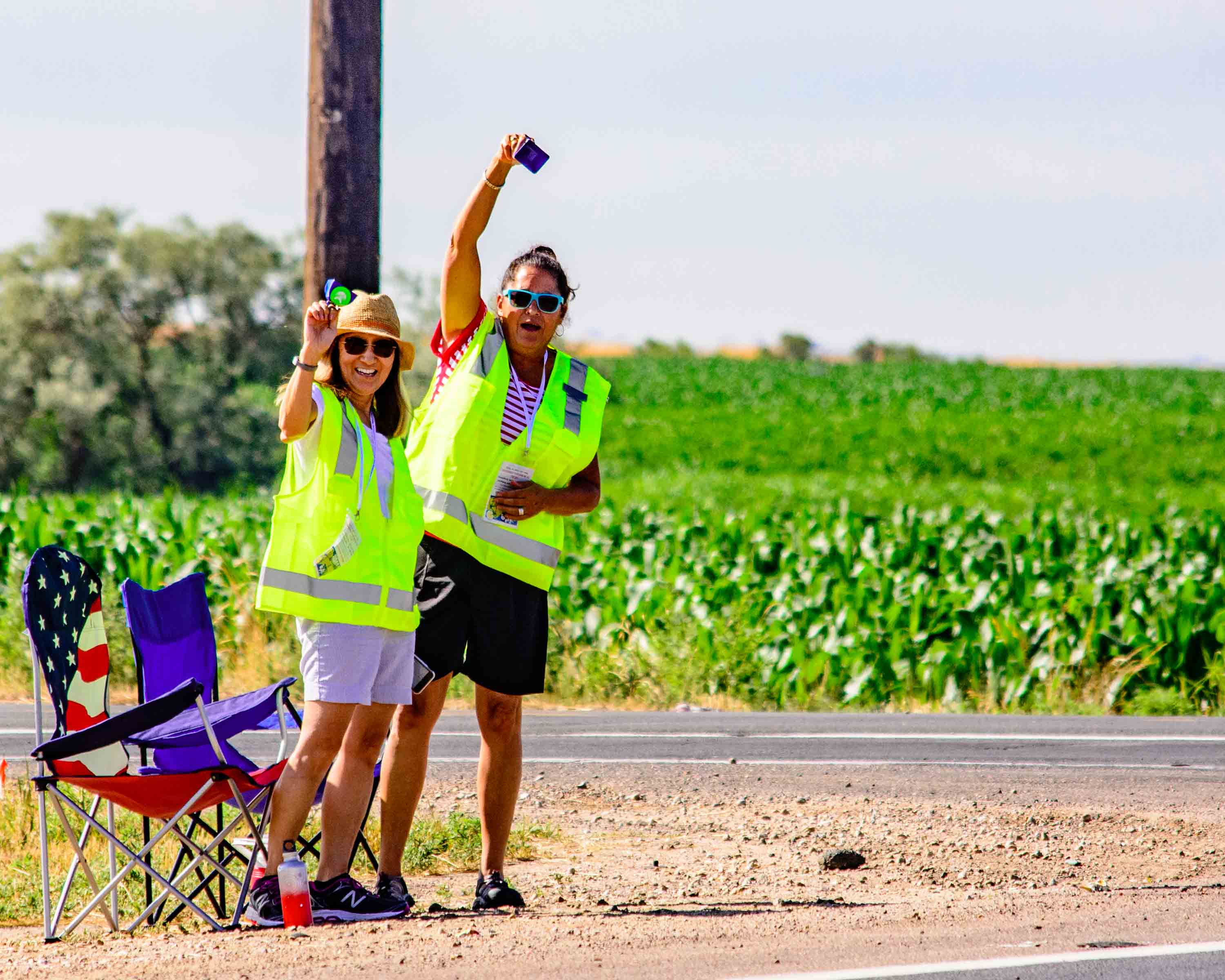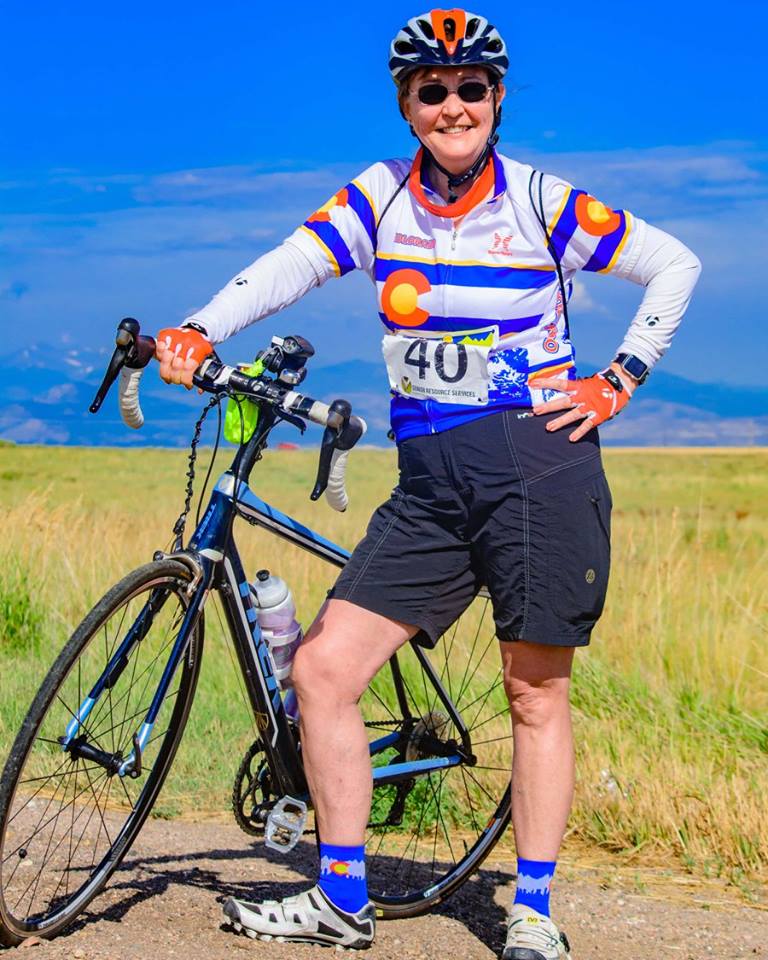 Map & Direction
Double Tree at Lincoln Park
•
7th Street Between 9th & 10th Avenues
Greeley
,
CO
80631
Get Directions