Keel and Ryles Holiday Races Presents 
Legging it for Lincoln 5K 
3:34 PM Race @ Sandy Creek Nature Center 
Sunday Feb. 11, 2018 
Event details and schedule
WHERE: Sandy Creek Nature Center -Athens, GA 30607. The Center is north of the Athens Loop 10 bypass on US 441 (Commerce Highway). Note this race will follow the Frog Hop 5k at the same location. These are separate events but 
cooperating to bring runners to the same location for easier travel. Frog Hop details can be found at cloverglove.com 
AWARDS: All participants get a copper image of Lincoln (sometimes called a penny). Overall winners get a paper image of Lincoln (AKA $5). Note the race before us gives nice awards. Points in Clover Glove, Black Bag and Run & See GA. www.Cloverglove.com 
REGISTRATION: Preregistered runners only get long sleeved T Shirt. $20.00 by Feb. 
01, 2018. Preregistration No Shirt price is $15. Race day is $25 and will be CG shirts, no 
Lincoln Shirts. There is a family no shirt preregistration rate of $60.00 (limit of 6). Registration begins @1:44 PM race day. 
PROCEEDS: The proceeds from the race benefit Georgia 4-H supporting scholarships, programs, and 
projects for Georgia's youth. The Georgia 4-H Foundation is a 501(c)3 charitable organization. 
Information- Bo Ryles boryles@gmail.com or Roger Keel rkeel@mindspring.com 
Get ACTIVE on the Go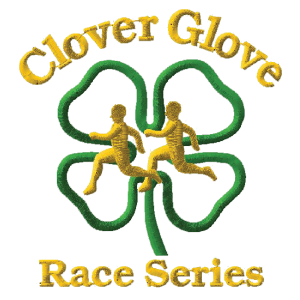 Map & Direction
Sandy Creek Nature Center
•
205 Old Commerce Rd Athens
GA
,
GA
30607
Get Directions