Event details and schedule
Routes
Gran Fondo-100 mile 
Medio Fondo-100k 
Piccolo Fondo-45 mile
RIDE 22-22 mile
Family Fondo
All Routes (Gran Fondo, Medio Fondo, Piccolo Fondo, RIDE 22 and Family Fondo 
Rules of the road apply

Road and hybrid bikes are recommended

All riders are subject to pre-determined cutoffs for the safety of all riders. Please consult the timing table for guidance

All Emmitt Smith Gran Fondo courses close at 1:30 PM, after that time no official support will be provided

Gran Fondo and Medio Fondo routes are capped at 600 participants each

There will be multiple Emmitt Smith Gran Fondo run rest stops along every route. Once finalized the rest stops will be listed on the Emmitt Smith Gran Fondo website and communicated to participant

Riders that disobey the rules of the road are subject to be removed from the event at the discretion of the police officers present
 Gran Fondo cash $10,000 award:
Winner Take All prize.  1st Rider to cross the finish line will receive the $10,000 cash award.

All eligible riders must have an Emmitt Smith Gran Fondo issued timing tag by Racing Systems, be registeredfor the Gran Fondo route and have an Emmitt Smith Gran Fondo issued bib number.

To be eligible the winner must cross all timing checkpoints.

To be eligible the winner must match registered participant and present Government issued ID to confirm identity.

UCI Road competition that apply will be enforced.  To review UCI Road competition guidelines visit - 

http://uec.ch/documents/uci/rules/road_rules.pdf

 

All riders are subject to random anti-doping testing by a contracted 3rd agency.

No motorized, electric, or assisted bicycles will be permitted on the 100-mile route.

Neutral water and wheel support will be provided to the lead group.  No team support or follow cars are permitted.  Riders aided by Non-Emmitt Smith Gran Fondo support will disqualify a rider from being eligible to win the cash prize.

Only the lead group be secured by a rolling enclosure. Emmitt Smith Gran Fondo officials designated to govern the ride will determine what is considered the "lead group".  A rider falling outside the rolling enclosure MUST obey rules of the road.  

The Yellow Line rule can and will be enforced at the officials' discretion at any time where it is determined necessary for rider safety.  An official can and will remove riders from the lead group if they feel like a rider is compromising the safety of the group.  At that point the rider will be subject to the rules of the road and no longer eligible for the cash prize.  
 Family Fondo Registration
Children must be at least four years old to participate

Children's bikes, rear axle mounted or rear seat/stay (tag along) bikes will be allowed on the Family and 22-mile routes only
Pat & Emmitt Smith Charities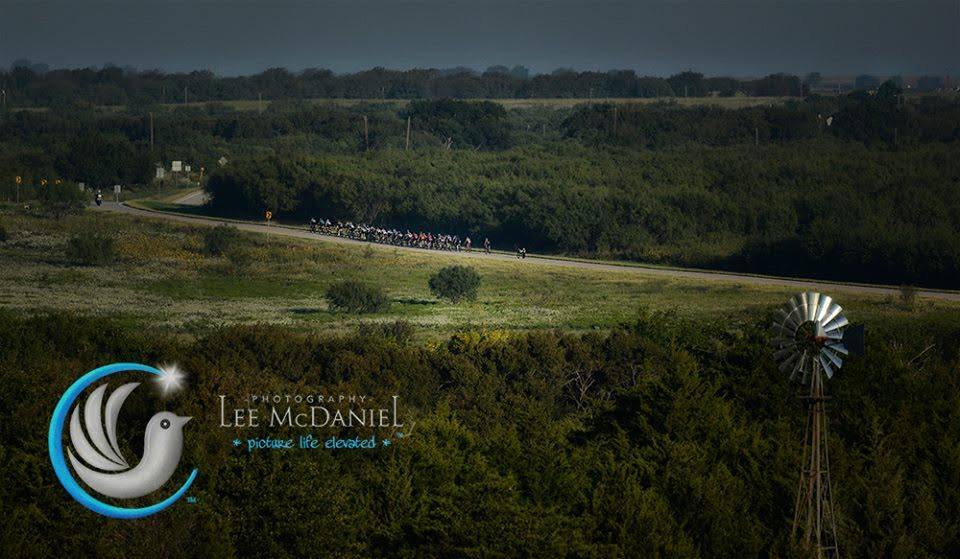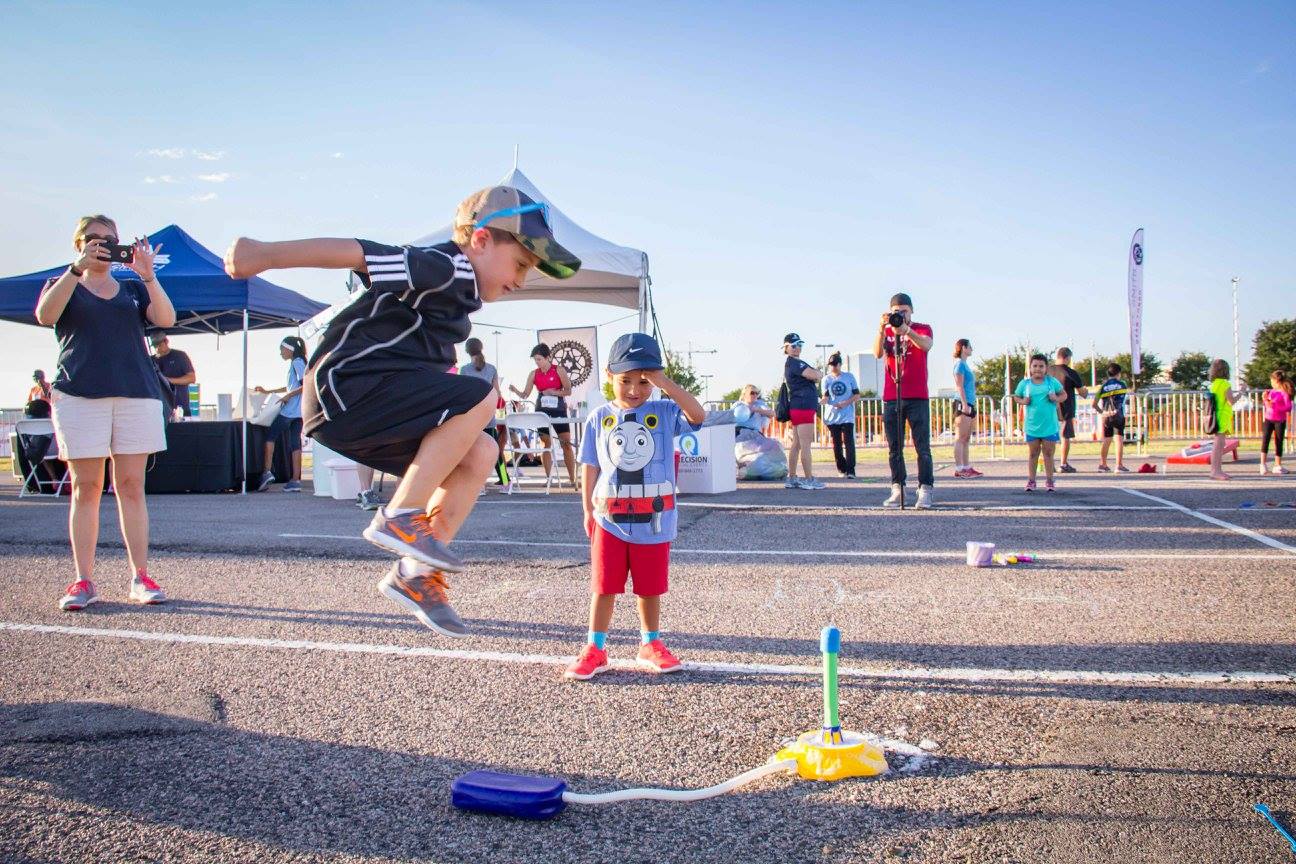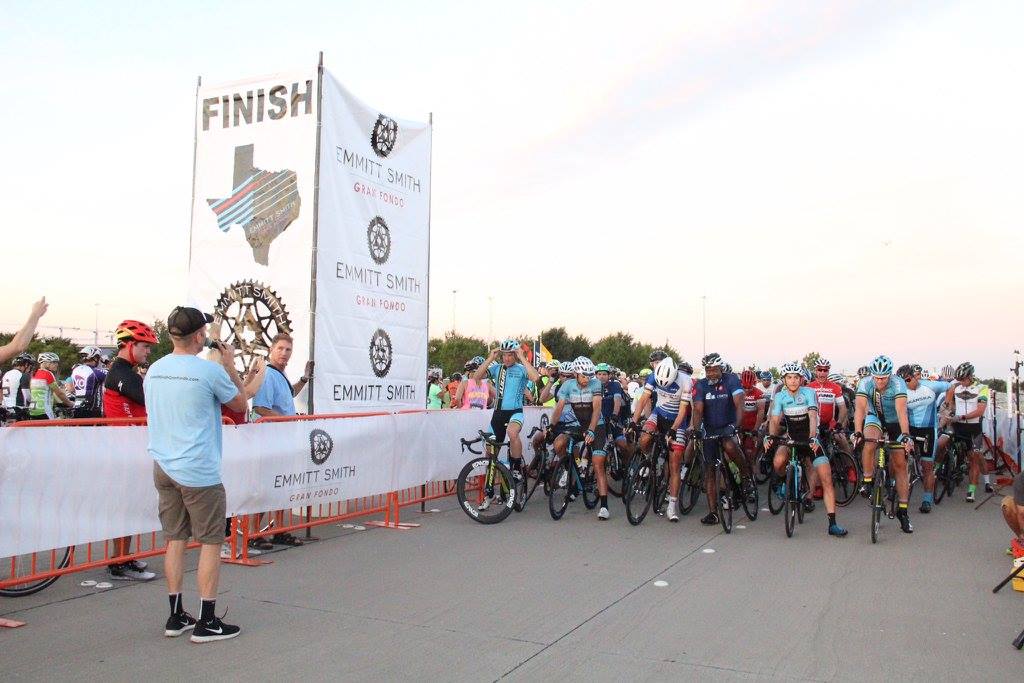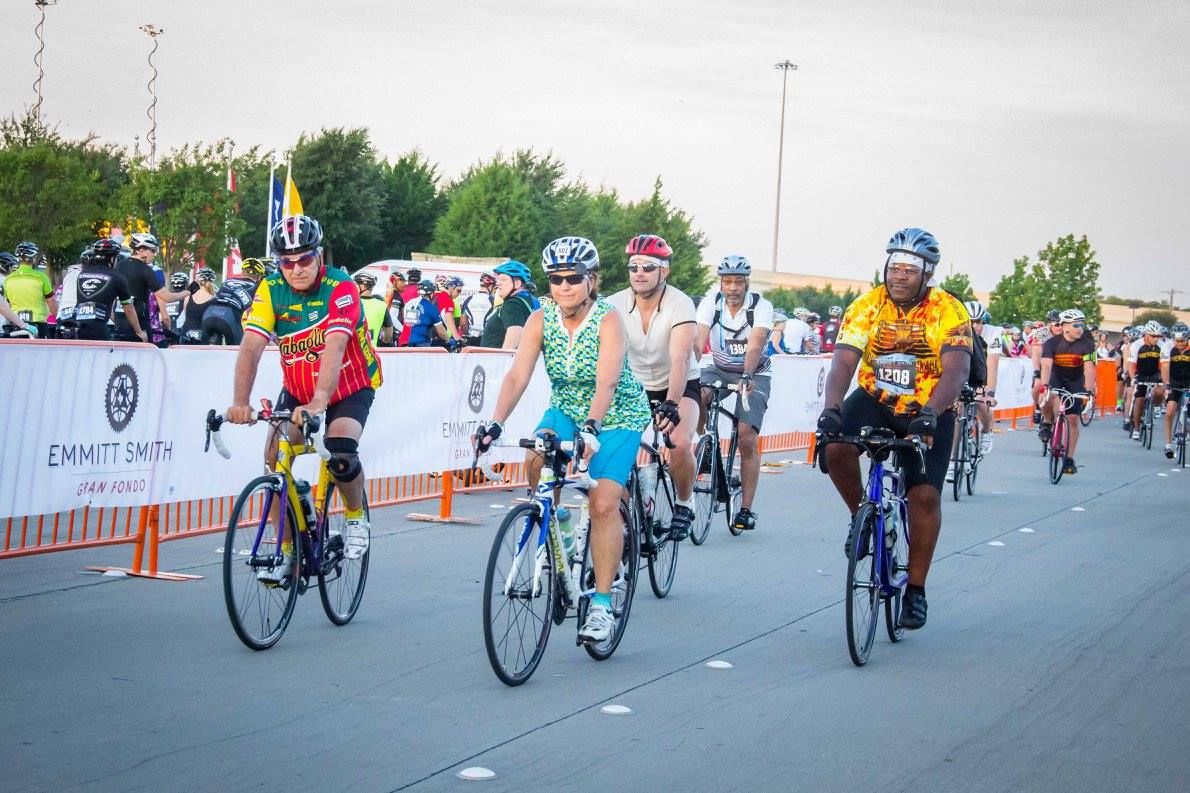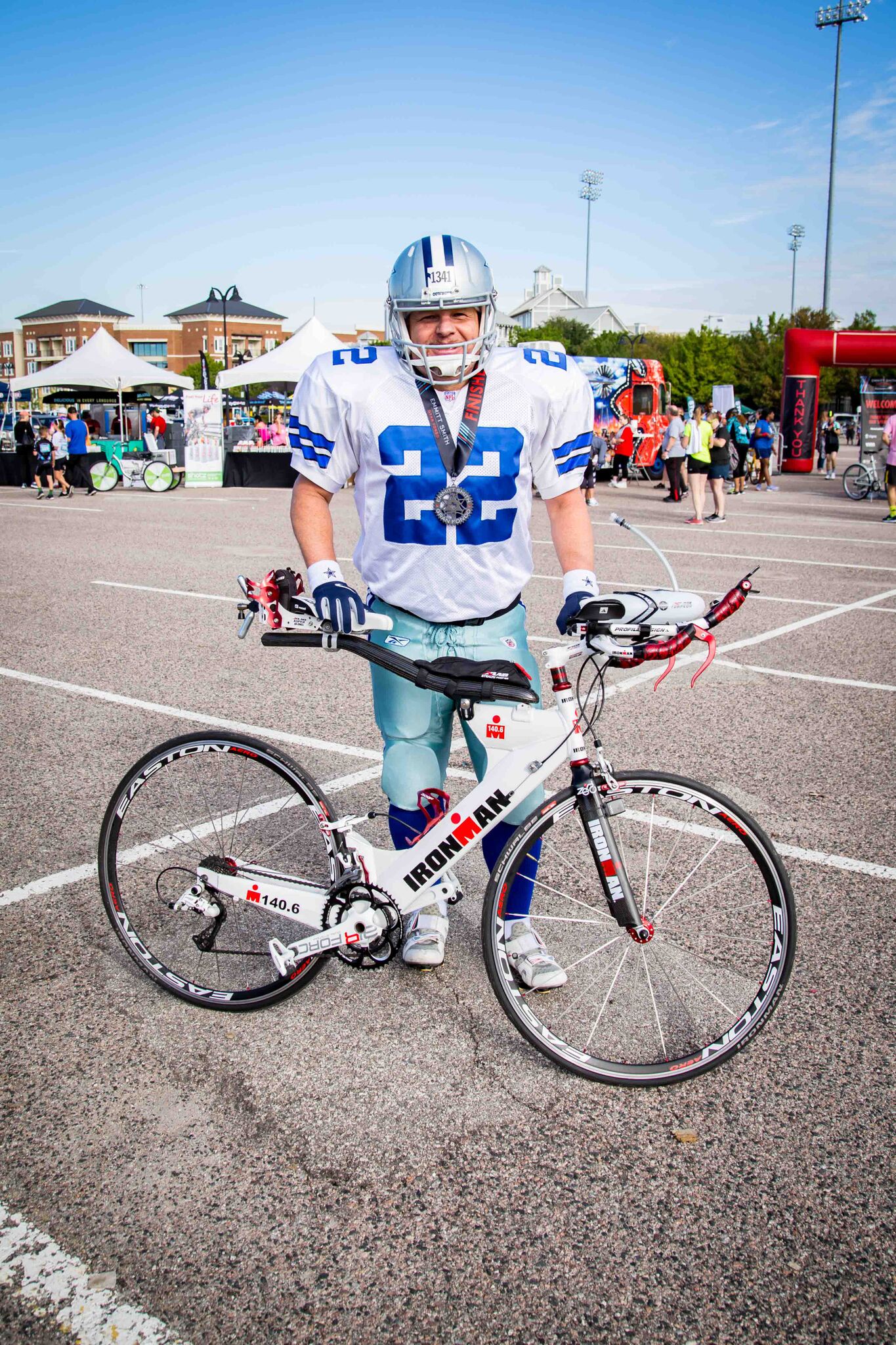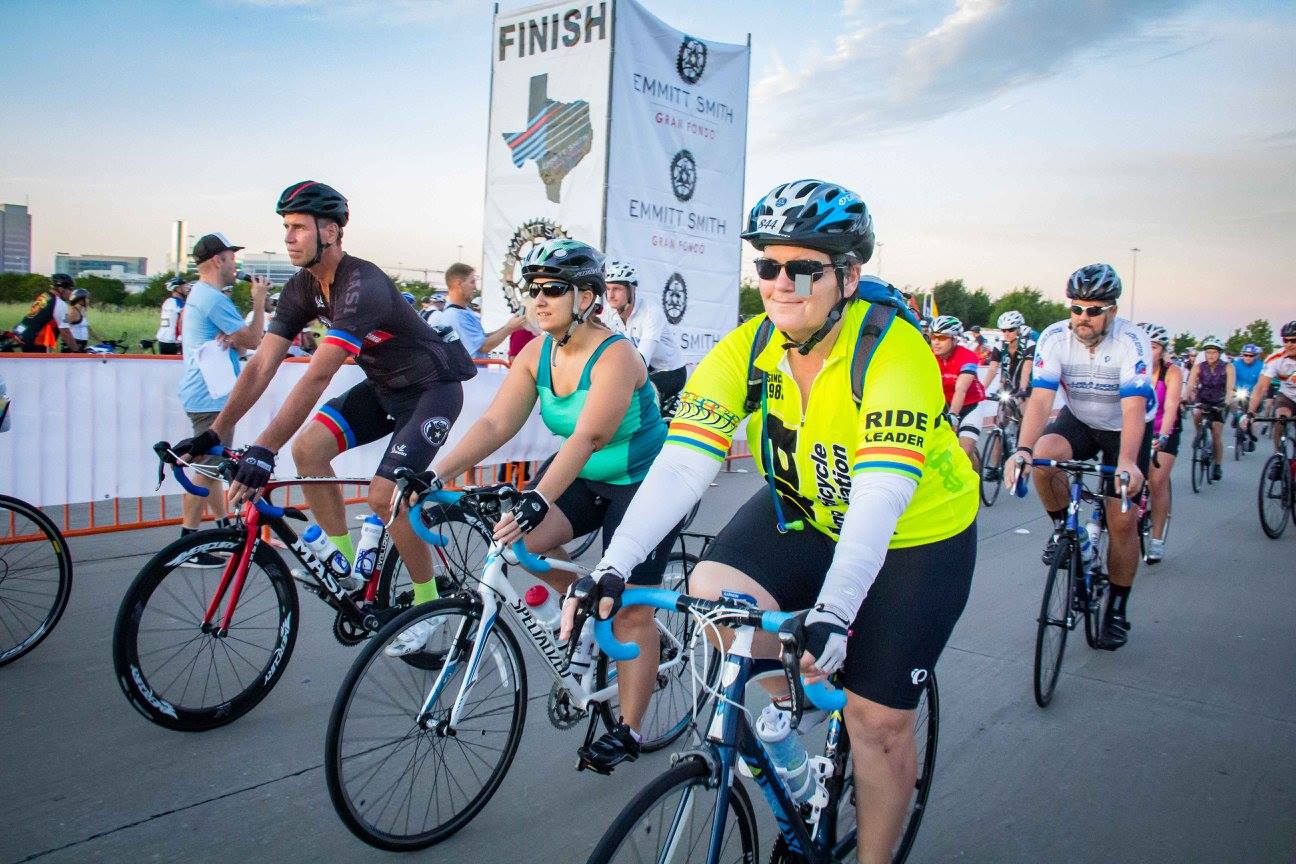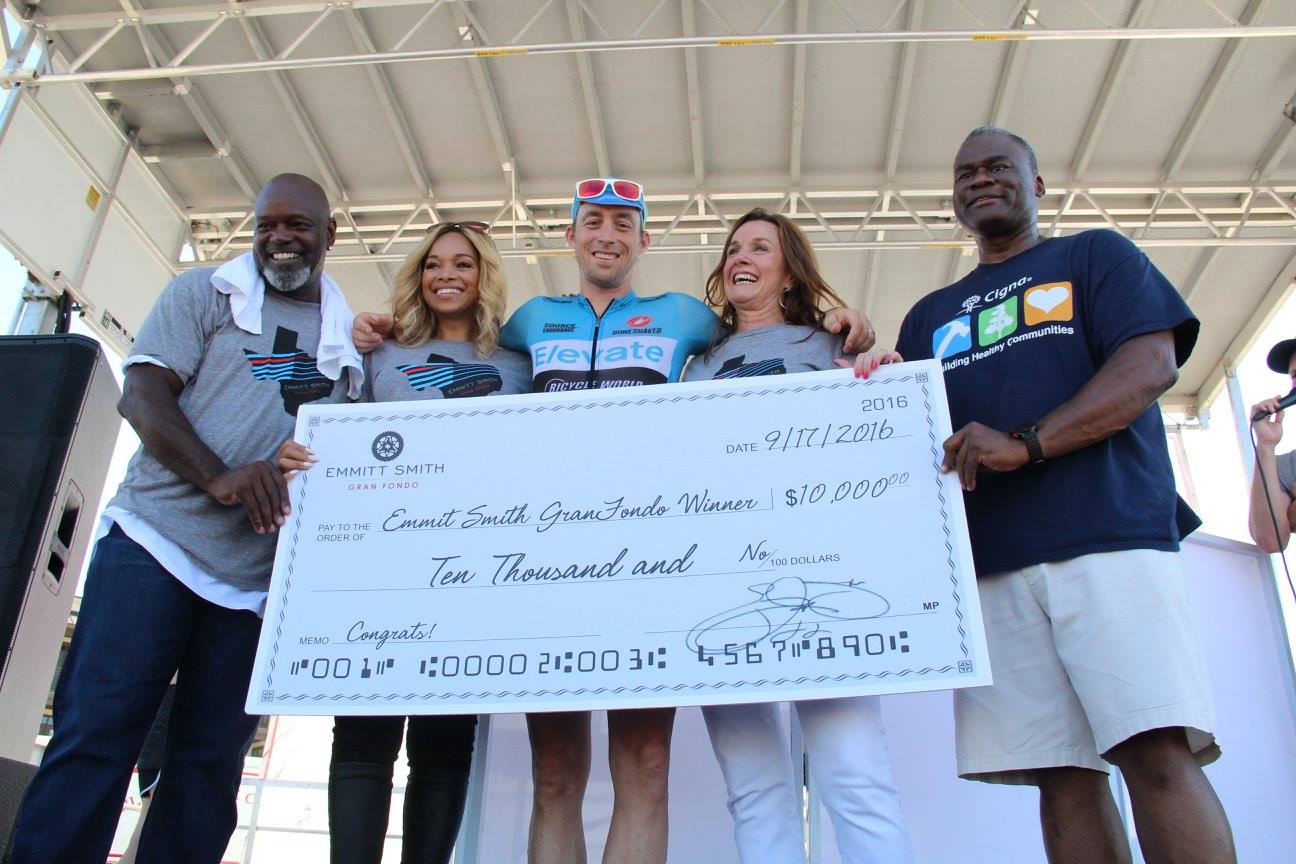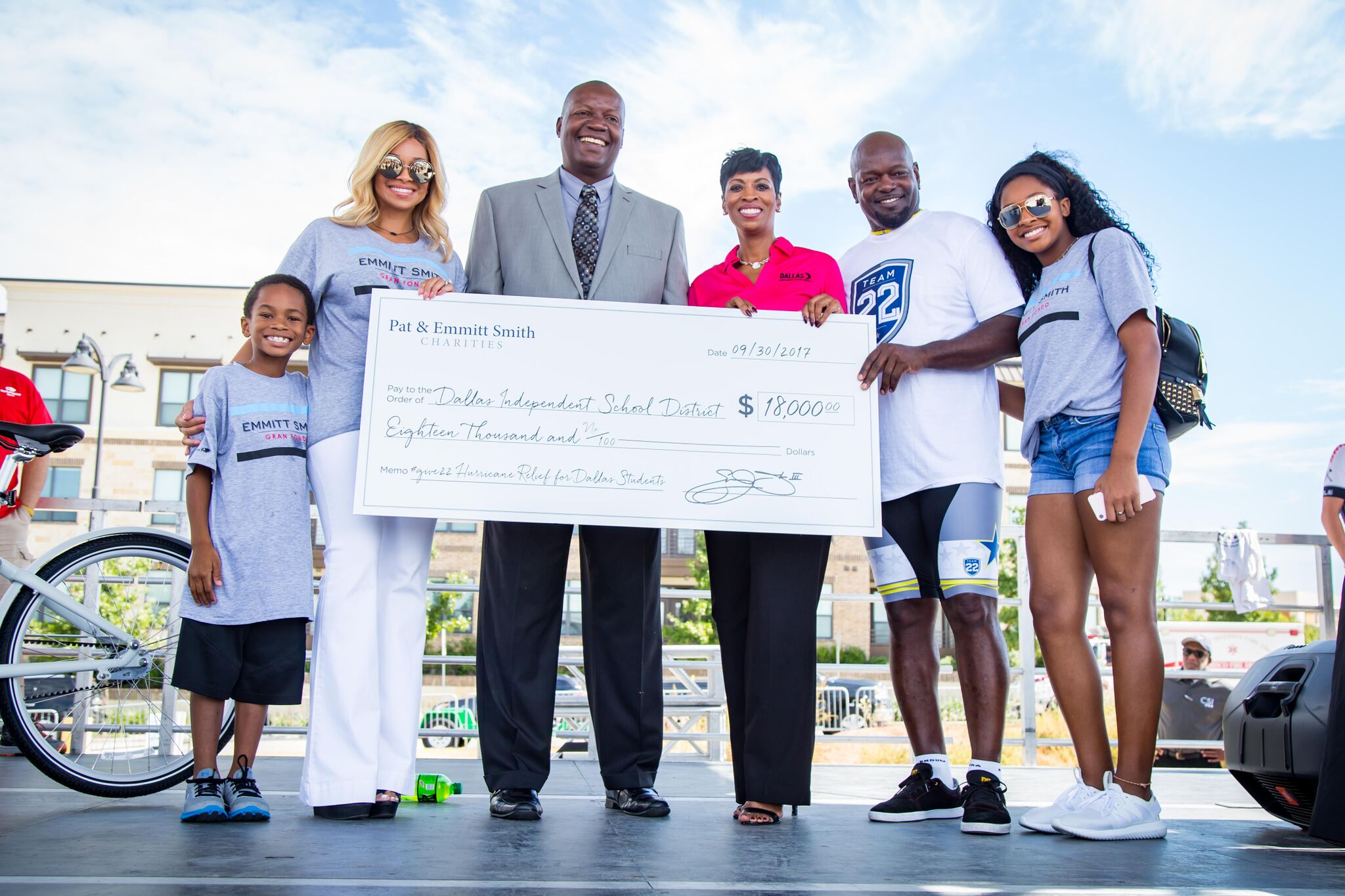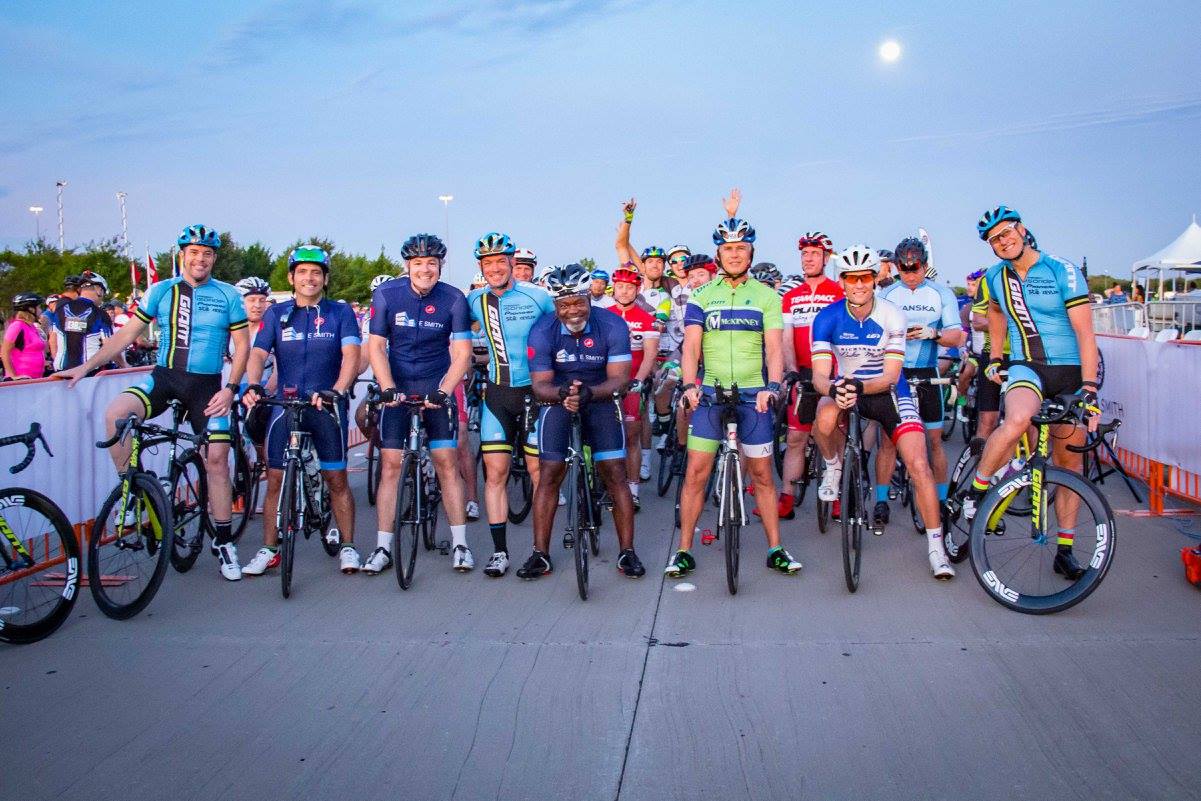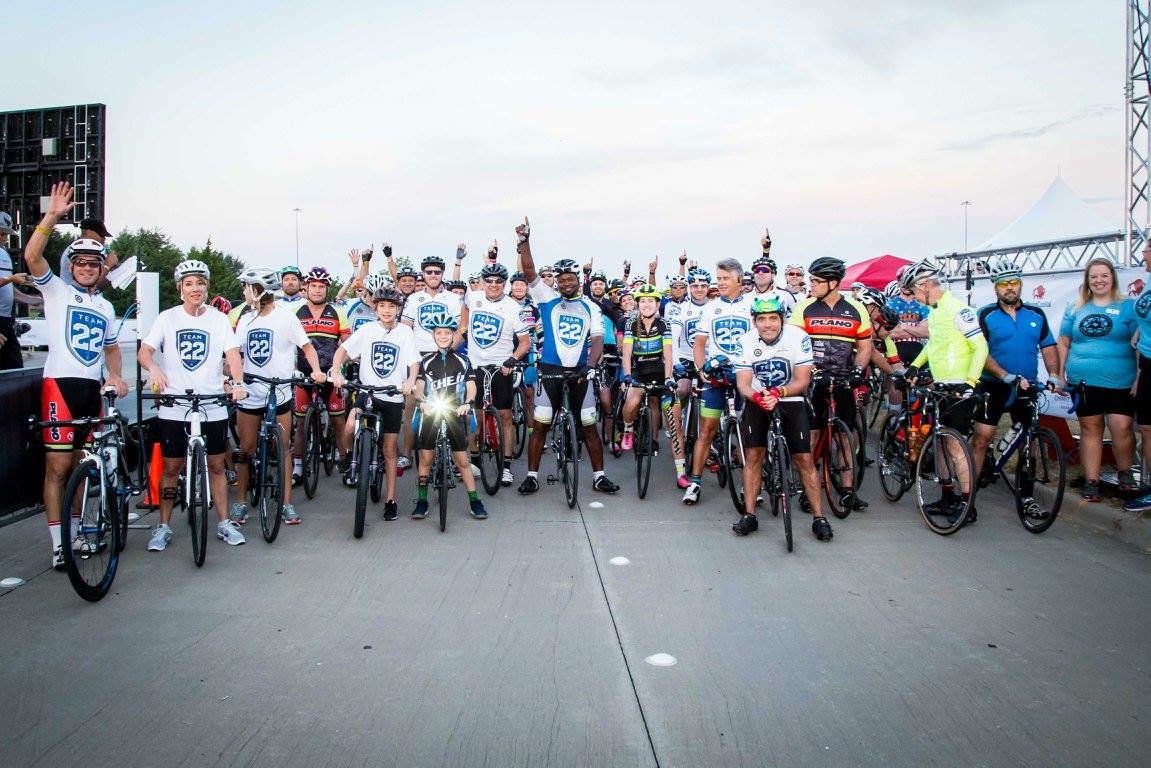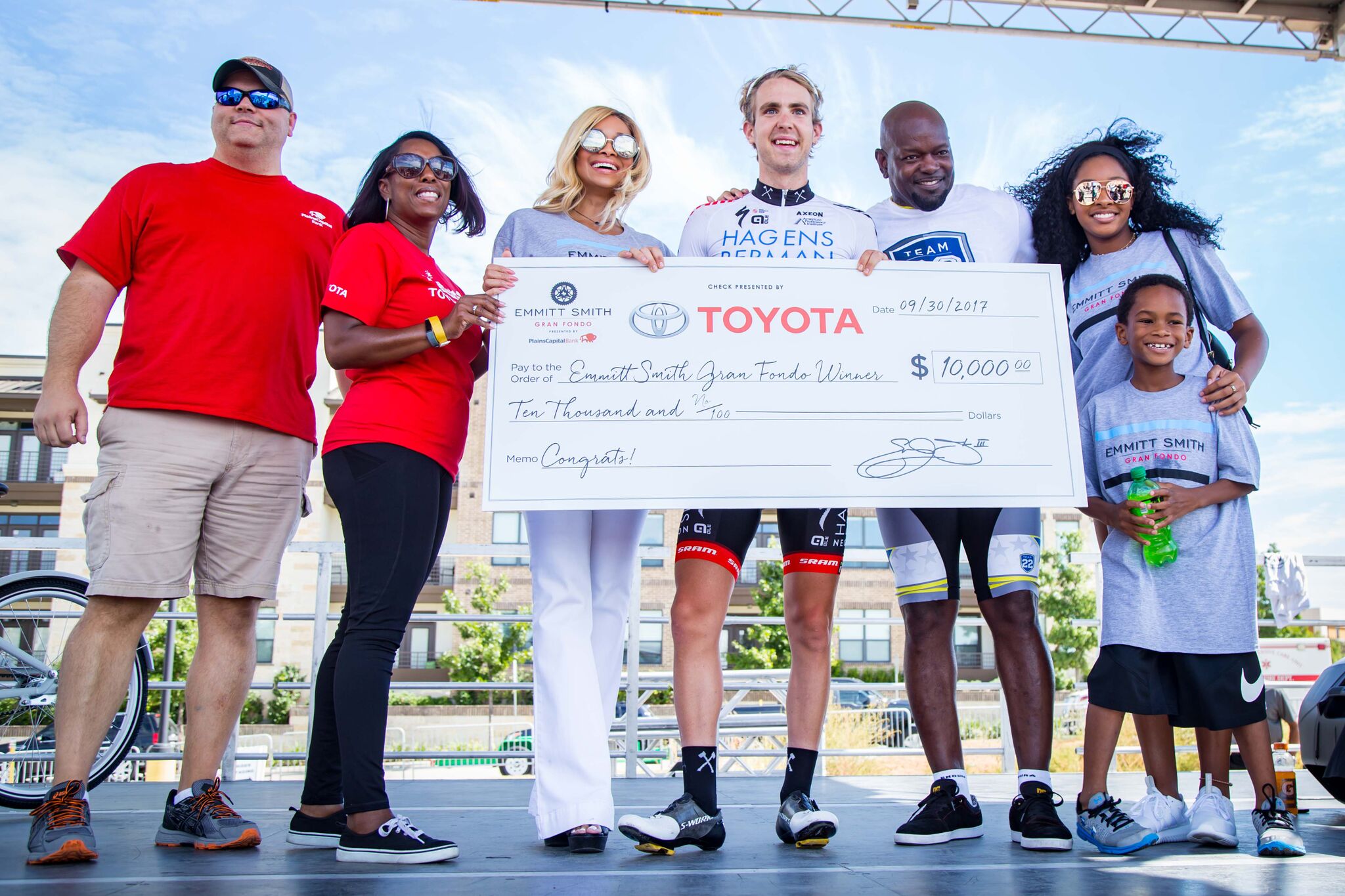 Map & Direction
Rough Riders Stadium
•
7300 Roughriders Trail
Frisco
,
TX
75034
Get Directions