Event details and schedule
The 2022 CRC Panther City Marathon, Half Marathon, 10K, & 5K will take place on January 2, 2022. Parking will be in Farrington Field Parking Lot. However, this event will start in Trinity Park at Pavilion # 3 ( CLICK HERE FOR EXACT LOCATION ). There will not be an option to park in the park on Trinity Park Drive for this event. Please allow yourself time to park and walk/jog 600 yards to the Starting Line/ Packet Pick-Up located in Trinity Park. There will not be any parkining avaliable on Trinity Park Drive nor will the street be open for thru traffic for the Panther City Marathon, Half Marathon, 10K, & 5K participants.
EARLY Packet Pick-Up will take place at Luke's Locker in Fort Worth on Friday, December 31st from 10:00 PM - 5:00 PM. If you are not able to pick up your packet at Luke's Locker on Thursday, you will be able to pick your packet up race morning at RACE SITE ( Trinity Park ) begining at 6:00 AM!
The Trinity Trail System is easily accessible to runners, spectators, volunteers, and medical personnel. Top locations for spectators to watch the Half Marathon and Full Marathon at a safe social distance along the Trinity Trail System:
Under W. 7th Street Bridge
Across the street from "Dream Park in Trinity Park"
West Bend Shopping Center
Woodshed Smokehouse
The Trailhead Clearfork
MUTTS Canine Cantine
Acme Brick
Under Bryant Irving bridge
Tilley Bridge
Panther Island Pavilion
*Note each location above is located adjacent to the Trinity Trails/Trinity River
Full Marathon & Half Marathon Routes:
The 10K & 5K Routes:
WHERE
(PARKING)
Farrington Field Parking Lot (southwest corner)
1501 University Dr
Fort Worth TX 76107
(START/FINISH)
Trinity Park Pavilion #3
STARTING TIMES
10K- 7:45 AM on Sunday, January 2nd
5K- 8:00 AM on Sunday, January 2nd
Full Marathon & Half Marathon- 7:00 AM on Sunday, January 2nd
RACE DAY PACKET PICKUP BEGINS AT 6:00 AM AT RACE SITE
COST
(Register Online by 1st Tier)
5K Run/ Walk: $30
10K Run/ Walk: $35
Half Marathon: $70
Full Marathon: $80
(Register Online by 2nd Tier)
5K Run/ Walk: $35
10K Run/ Walk: $40
Half Marathon: $80
Full Marathon: $90
(Register Online by 3rd Tier)
5K Run/ Walk: $40
10K Run/ Walk: $45
Half Marathon: $90
Full Marathon: $100
(Race Day IF Event is not Sold Out)
5K Run/ Walk: $45
10K Run/ Walk: $50
Half Marathon: $100
Full Marathon: $110
NOTE: Race shirts are Men's/Unisex-sized technical fabric. Specific sizes and availability are only guaranteed for pre-registered participants that register prior to December 26th.
PACKET PICKUP

Luke's Locker - Shops at Clearfork
5255 Monahans Avenue
Fort Worth, TX 76109
Friday, December 31, 2021
10:00 PM - 5:00 PM
AWARDS
Women and Men
Overall Male & Female
Overall Master Male and Female
Overall Grandmaster Male and Female
Runners 12 & Under; 13-15; 16-18; 19-24; 25-29; 30-34; 35-39; 40-44; 45-49; 50-54; 55-59; 60-64; 65-69; 70-74; 75-79; 80 & Over
AWARDS ARE AWARDED THREE DEEP IN EACH AGE GROUP FOR THE 5K, 10K, HALF MARATHON, & FULL MARATHON
Results will be posted live at www.coxracingservices.com. All award winners can pick up their awards at the event site during the event or at Luke's Locker in Fort Worth the following week.
ALL FINISHERS IN THE FULL MARATHON, HALF MARATHON, 10K, & 5K WILL RECEIVE THE CUSTOM UNIQUE FINISHER MEDALS FOR EACH RESPECTIVE DISTANCE.
Awards will not be mailed after the event. T h erefore, award winners must pick up their award at race site or by February 1st at Lukes Locker in Fort Worth.
RESULTS WILL BE CHIP-TIMED BY COX RACING SERVICES


FOR MORE INFORMATION
Call Demery Cox at 817-793-3064 or email coxracingservices@gmail.com
_____________________________________________________________________
History of Fort Worth also known as Panther City: (Wikipedia)
In 1875, the Dallas Herald published an article by a former Fort Worth lawyer, Robert E. Cowart, who wrote that the decimation of Fort Worth's population, caused by the economic disaster and hard winter of 1873, had dealt a severe blow to the cattle industry. He further stated that the harm to the cattle industry, combined with the railroad stopping the laying of track 30 miles (48 km) outside of Fort Worth, had caused Fort Worth to become such a drowsy place that he saw a panther (cougar, mountain lion) asleep in the street by the courthouse. Although an intended insult, the name Panther City was enthusiastically embraced when in 1876 Fort Worth recovered economically. Many businesses and organizations continue to use Panther in their name. The Fort Worth police have a panther prominently set at the top of their badge.
Woodshed Smokehouse
3201 Riverfront Dr.
Fort Worth
,
TX
76107
Media
1 Photos and Videos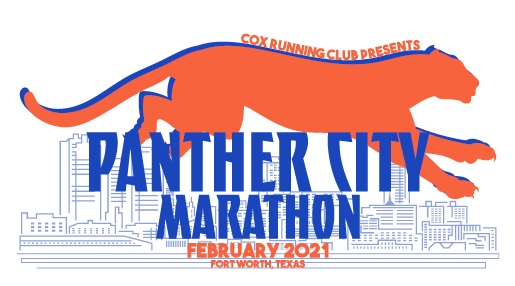 More events from this organizer