The Arrow is a point to point non-competitive bicycle ride for which the participants have 24 hours to complete.  The required distance is a minimum of  360 kilometers..  The riders register for the event in teams of up to five bicycles.  The minimum number that must cross the finish line is three bicycles for an official finish.  Rarely will a team take the start with less than four.  
Perhaps most unusual about the Arrow is that each team is responsible for the design of their route.  The organizer provides only the finish location and the starting time.  A team's route can begin anywhere, but must end at the specific place selected by the organizer.  The designated team Captains must submit their route proposal for approval before the event.  The route must include control points where passage is documented.  Typically, these control points will serve as rest stops.  Most common controls are all night diners, fast food establishments or convenience stores.  
The final intermediate control point is the Star Diner in Hillsborough, NJ.  25 kilometers from the finish.  Regardless of the arrival time at this control point the teams of riders are required to remain there until the 22 hour mark is reached.  They are then allowed to continue the journey to the finish.  This will bring the teams to the finish close to the 24 hour point as well as having all the participants arrive at nearly the same time.  
The teams of riders pride themselves on their self-sufficiency therefore no on-route support is provided.   As proper acknowledgement for the participants efforts the organizer will provide a festive atmosphere with ample food, snacks and refreshments at the finish.  The finish will be at Pete's Bike Shop, Flemington, NJ.  All teams will arrive at approx 10am which is 24 hours after the official start time.
The New Jersey Randonneurs will hold this second time event for the benefit of Binnacle House.  A recognized non-profit providing safe housing and care for at risk youth.  All entry fees will be donated to the charity.  Any costs incurred for the event will be paid for with surplus funds from the New Jersey Randonneurs budget.  Particpants will be invited to fund raise using on-line tools.  
More information is availble by visiting the web-site at: http://www.njrando.com/home/2018-events.
Riders looking for placement on teams may contact the organizer from the web-site for assistance.
Event details and schedule
June 30th - Deadline for initial route submission from Team Captains
July 10th = Deadline for final route submission from Team Captains
July 10th = Deadline for team members to register on an existing team
Saturday, July 21st, 10am = Teams depart from their respective starting points
Sunday, July 22nd, 8am = Teams depart from their respective 22 hour control
Sunday, July 22nd, 10am = Deadline for Team arrival at Petes Bike Shop, Flemington, NJ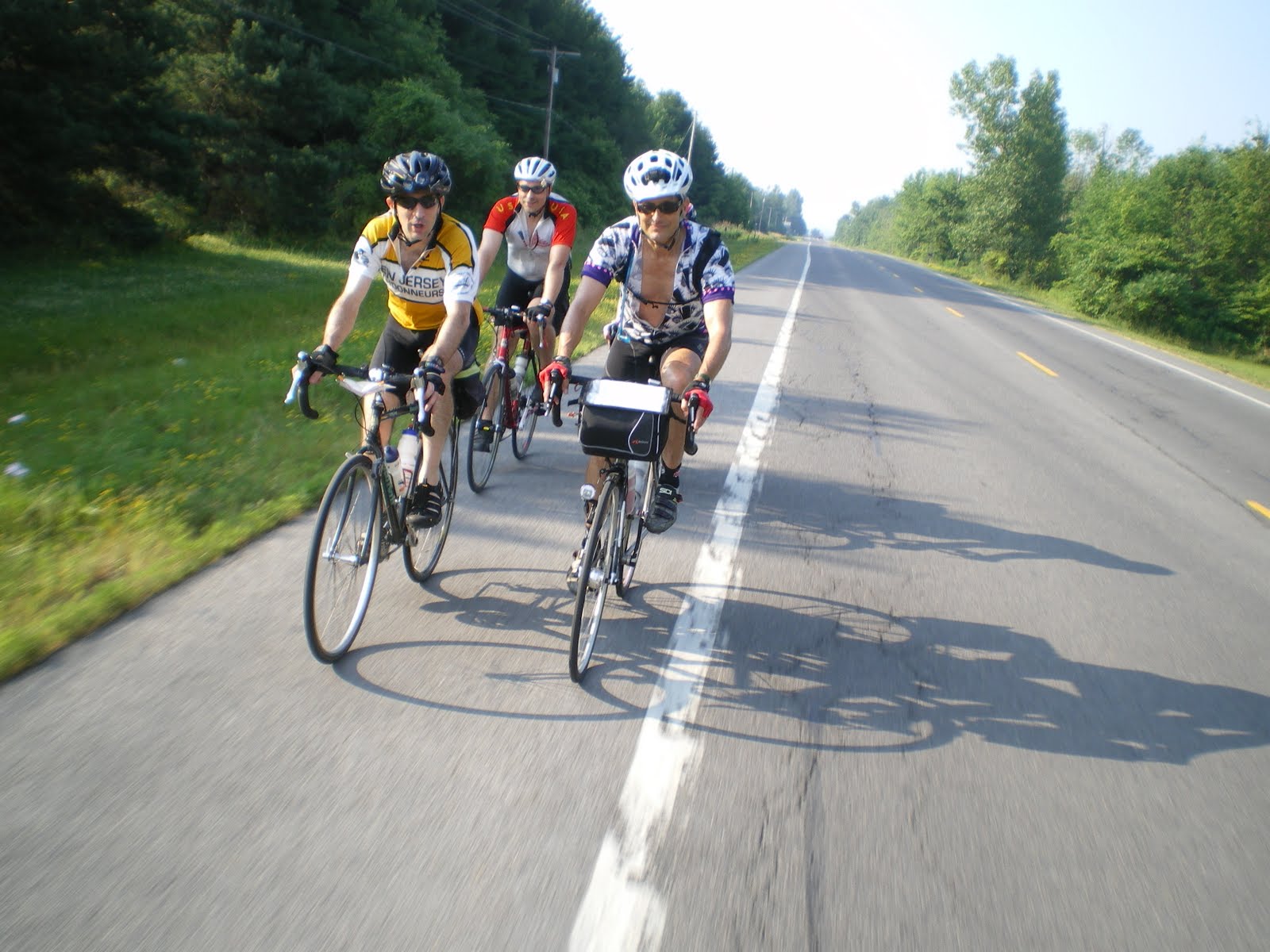 Map & Direction
Pete's Bike and Fitness
•
105 Route 32
Flemington
,
NJ
08822
Get Directions