Falkirk Funduro
At Muckmedden we don't follow the obvious path when it comes to our events. We like to do things a bit differently, so that could explain why we decided to organise a family-friendly Enduro in Scotland's Central Belt at the end of November!
It's not as mad as you might think. In Scotland we're as likely to have a dry sunny day in November as we are in August so let's wrap up warm and get out on our bikes. We've got race categories for every age category from under 3's and up - including chip-timed multi-stage Enduro racing from 6 years old.

In addition to the racing, we also have a ton of demo bikes to test ride a Silent Disco in the main tent during the night stages and we'll finish our last Muckin' Good Event of 2015 with a hot Burrito and a wee dram by the bonfire.

Welcome to Falkirk Funduro!
The Venue
The event takes place at Callendar Estate, Falkirk on Saturday 21st November. If you haven't been lucky enough to visit Callendar Estate yet, this place has an enviable network of novice-friendly, all-weather mountain bike trails ranging from easy Greens to more demanding Blue and Red trails.
The trails are perfect for a night ride, not too scary and top fun. Callendar Estate is also one of the best places in Scotland to take the kids on their very first singletrack adventure, so we're sorted for fun, friendly trails but until now it's possibly been a wee bit limited for "real" mountain bikers.
But that's all changing just in time for Falkirk Funduro.
Recently, two gorgeous, state of the art, eco-friendly buildings have been built in Greenrig car park using materials sourced from the estate where possible. One of the buildings is the new home of Greenrig Cycles, a bike centre that sells and hires a wide variety of adult and kids mountain bikes and accessories, so you can test a bike on proper trails before you buy!
Opposite Greenrig Cycles a second state of the art building houses Canada Wood Kitchen, which offers a fine-dining experience with panoramic views and everything from melt-in-the-mouth steak to home-made tray bakes and fresh coffee.
Sounds good already doesn't it?
The Trails
Bespoke Community Development Company, who are in charge of trail maintenance at Callendar Estate have recently given the existing Red trail a complete upgrade with new berms and rollers, transforming it from a slightly frustrating "stoppy-starty" experience to amazing flowy, berm-filled delight!
Work has almost finished on a brand new Red trail which will open just in time for the event, plus the fantastic new Collective Trax Bike Park. And if that's not all we have also opened up an all-natural "Enduro" stage specifically for the race ,which creates a whole new challenge to the trails already on offer with it's exposed roots and tricky drops.
What to expect
As this is a Muckmedden event you can expect a bunch of fun trails offering a variety of flow and challenging-but-achievable technicality. You can expect it to be a fairly decent pedal (even more so if you do the Day and Night stages) but it won't be the most soul-destroyingly tough race you've ever done.
If you're a parent you'll be able to chaperone your son/daughter on their first proper multi-stage Enduro adventure and every single rider will enjoy the unbeatable, laid-back Muckmedden vibe, an encouraging atmosphere and friendly banter. But most importantly you'll finish each stage feeling like an MTB God(ess) wishing you could do it all again.
Which of course you can……in the dark*! *Over 12's only
Under 6 years old
Trail Tots will be running Balance Bike and Pedal Bike racing on the awesome new Greenrig bike park.
6 to 11 years old
We will be running a "Mini Funduro" with three timed, green-graded stages (plus a 4th gnarlier stage for 8's and over). Kid's will have a timing "dibber" on their wrist and parents are encouraged to chaperone younger riders around the course.
Duration: 5 to 15 mins per stage
3km in total approx.
Age 12 and over
Riders aged 12+ are allowed to enter the main "Falkirk Funduro" with the option of a "Day Only" race entry or a "Day & Night" race entry.
"Day Only" riders will complete four timed stages ranging from Blue to Red grade during daylight hours. "Day & Night" riders will complete the same four timed stages as "Day Only" riders and then repeat the stages at night. Younger riders (ages 12 – 15) will be issued with their own timing "dibber". Parents/Guardians may chaperone under 16's around the course during night stages (or get approval from a qualified coach vouching for the young rider's ability).
Duration: 1.5 – 3hrs Day/1.5 – 3hrs Night
30km max – Day & Night
Event details and schedule
Draft Schedule (may be subject to change)
Under 6 Races

Balance Bike and Pedal Bike Races in the Bike Park)

£5 entry - payable on the day

10am – 11am

Mini Funduro

(Ages 6 – 11)

3x Timed Stages on Green graded trails

11am – 1pm

Falkirk Funduro - DAY

4 Timed Stages ranging from Blue to Red grade (with Black graded options)

1pm – 4pm

Falkirk Funduro - NIGHT

Repeat DAY Stages

5pm – 9pm
Mandatory equipment for all race entrants
Fully fastening, undamaged safety helmet

Protective Gloves

Bar End Plugs

Working brakes

Closed-toed shoes

Packable, thermal/waterproof layer.
Additional mandatory equipment for all Falkirk Funduro entrants
Sufficient snacks and fluids for several hours.

A multi-tool, mini-pump, spare tubes, quick link, puncture repair kit.

Emergency foil blanket and basic first aid kit.
Additional manditory equipment required for night stages *Chaperones may carry equipment for U16's.
Reliable, high powered bike lights with a minimum "run time" of 3hrs.

Brightly coloured clothing (reflective where possible).

*A fully-charged mobile phone with credit.
Recommended Equipment for all Falkirk Funduro entrants
Full Faced Helmet

Knee and Elbow pads

Back Protector
The Scottish Mountain Bike Consortium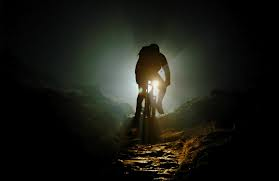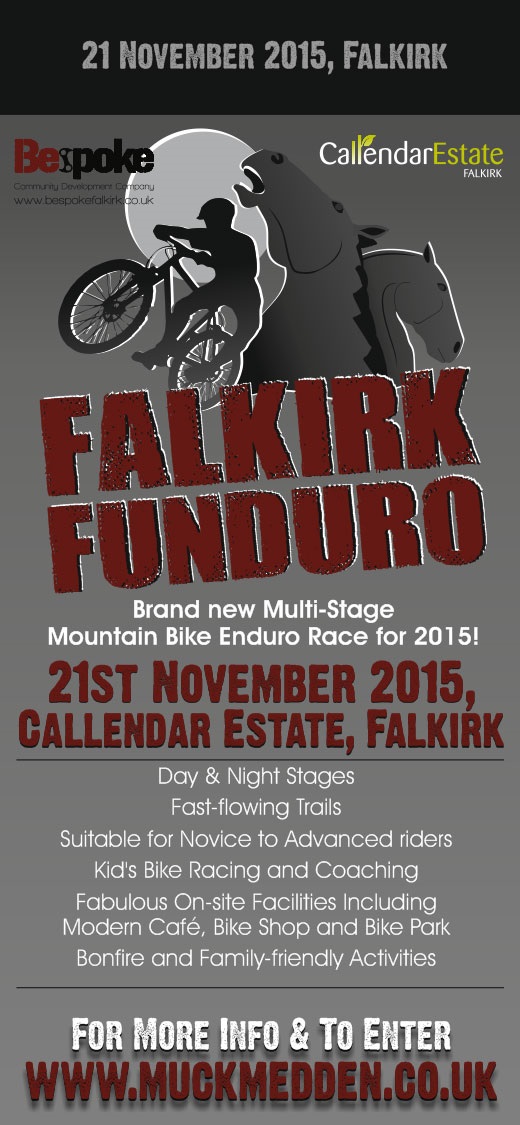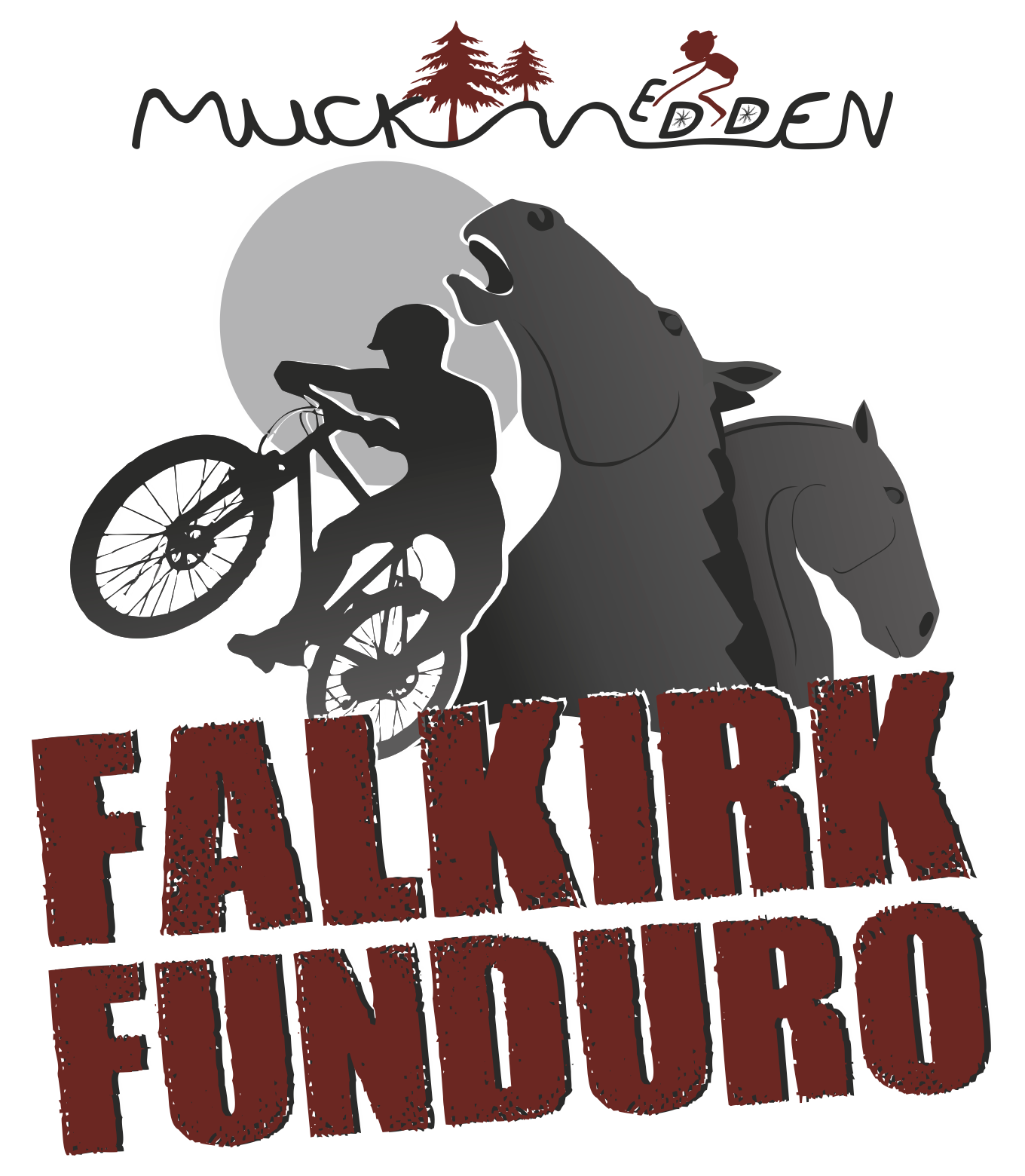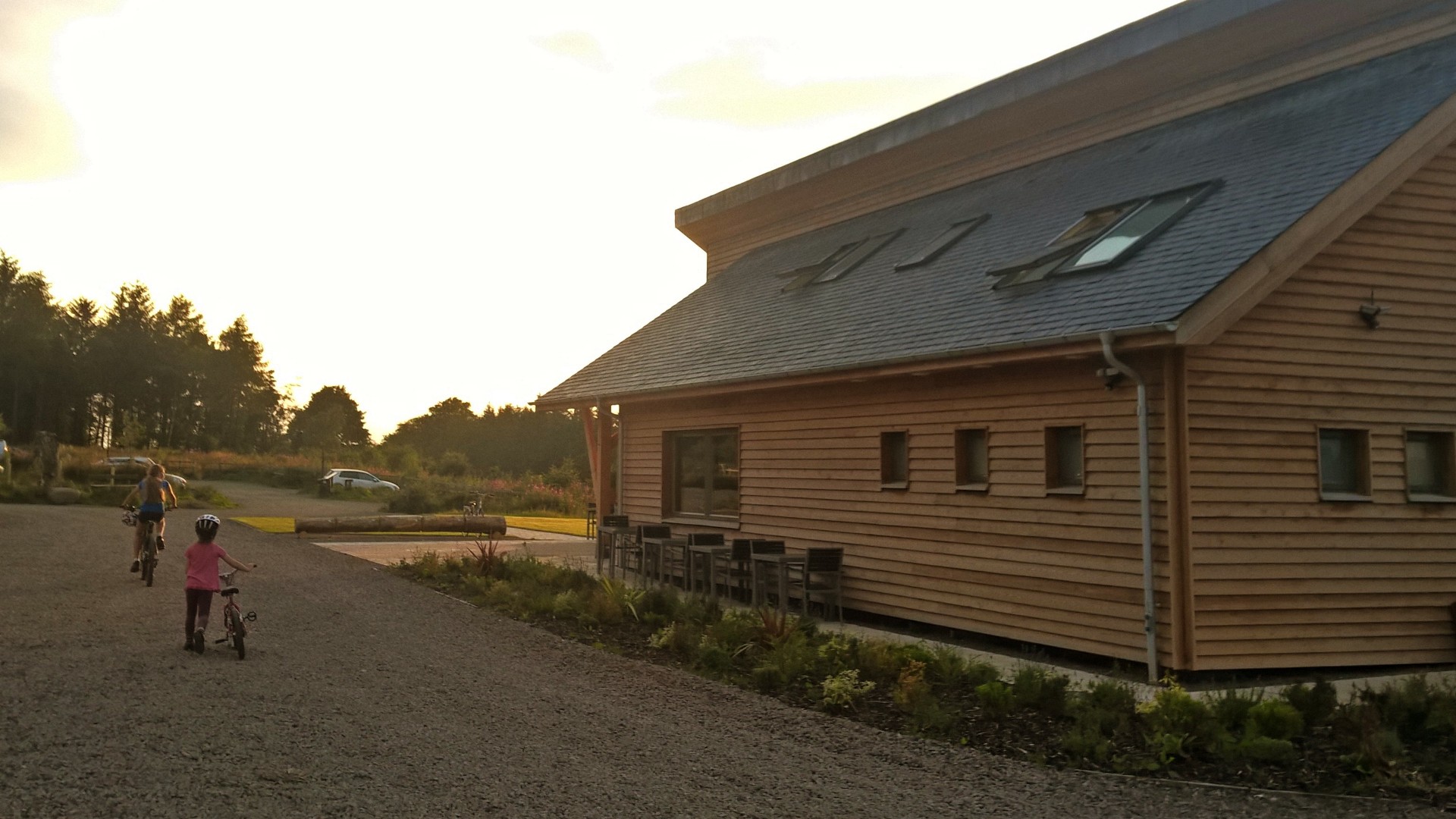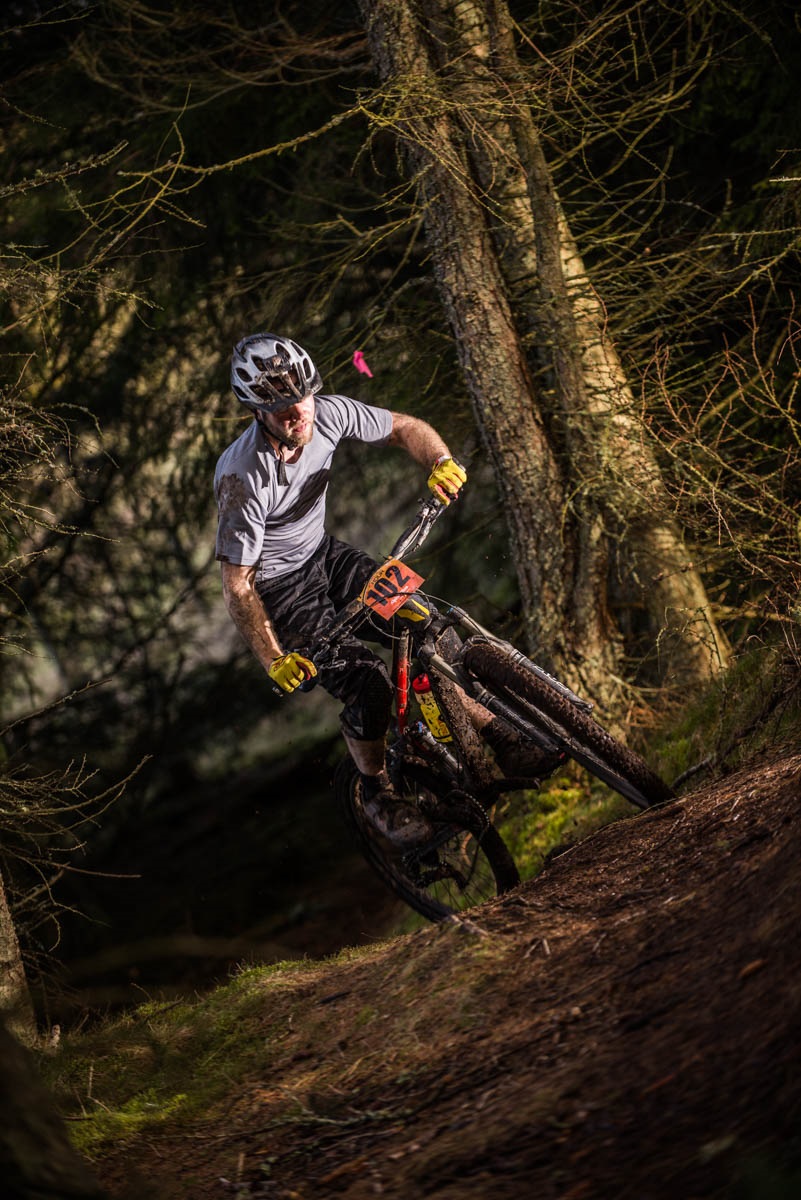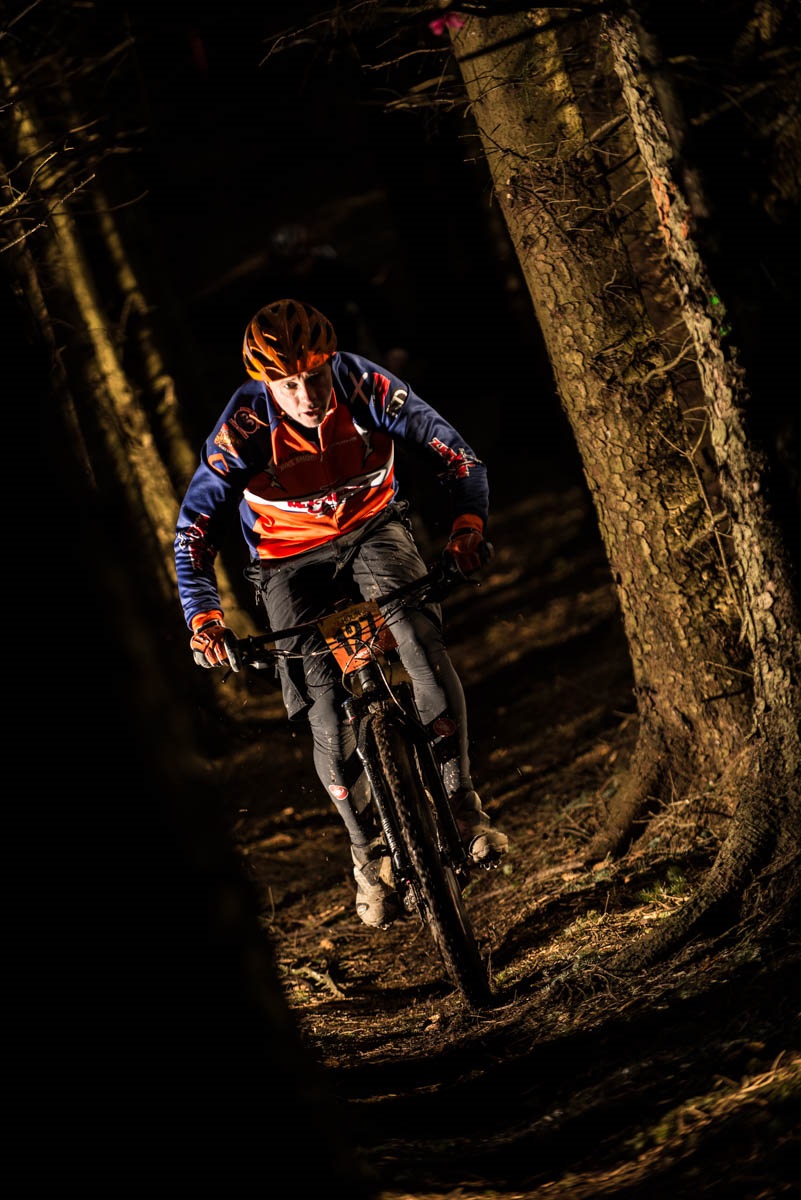 Map & Direction
Greenrig Car Park
•
Lochgreen Road Callendar Estate
Falkirk
,
United Kingdom
FK1 3AQ
Get Directions