DUE TO LACK OF REGISTRATIONS AND LACK OF SUPPORT FROM THE LOCAL COMMUNITY THIS RACE IS CANCELED.

We will be back again next year and hope that there will be an interest in supporting Youth Triathlon in the local community and within the state of Oklahoma.

This is a Competitive Youth Triathlon Event! It is USAT sanctioned by a USAT Certified Youth Race Director. There will be Age Group awards, finisher's medals and Youth t-shirts.
This second and last of this two race race series.

Bike Course
With the cooperation of the ELPD Chief of Police this will be a closed bike course!
Start Times
Ages 13-15 at 7:30 am Sharp! - Ages 7-8 will start after the previous AG - Ages 9-10 will start after the previous AG has finished the bike portion - Ages 11-12 will start after the previous AG
WETSUIT INFORMATION
Will be allowed if the water temperature is at the usual USAT standard under 78° legal. Over that and you choose to wear a suit – "you will not be eligible for any awards".
Age Limits
I will allow the ages of 5-6 to compete if you feel that your Youth Athlete is able to successfully navigate the set distances for the 7-8yr AG. They will be able to be awarded a medal if placing in the 7-8 AG.
Course Distance for ages 7-8
Swim 100yds – Bike 1.24m – Run .6m
Course Distance for ages 9-10
Swim 100yds – Bike 3.1m – Run .6m
Course Distance for ages 11-12
Swim 200yds – Bike 3.1m – Run 1m
Course Distance for age 13-15
Swim 400yds – Bike 7m – Run 2m
PACKET PICK-UP
Saturday at the race location starting at 1:pm – 8:pm Sunday morning starting at 6:30am. No pickup times "after" 7:15am. The event will be in progress by this time.
AID STATIONS
There will one aid station in Transition and two on the Run. Only water will be served at both. Sports drinks, other beverages and food will be available after the race.
TRANSITION AREA & GEAR CHECK
THE TRANSITION AREA OPENS AT 6:A.M. AND WILL CLOSE AT 7:15 A.M.
The Transition Area is for race Athletes and "ONE PARENT" only! Bikes, helmets, and gear will be checked prior to entry into Transition.
All athletes will be body-marked before entering Transition. If you ride your bike to the Transition area before the race or back to your vehicle after the race, your helmet must be on and fastened. Failure to do so will result in disqualification. You cannot take your bike out of Transition once it is racked. No one will be allowed in Transition area before or after the race until the Race Director announces that the Transition Area is open. It is our firm belief that every athlete has the right to unobstructed access to the Transition Area throughout his/her race. Assigned racking!
ADDITIONAL TRANSITION AREA INFORMATION
Once you bring your bike into the Transition Area - you will "NOT" be allowed to take your bike back out of the area. If you have mechanical issues - have them fixed before entering the Transition Area. Pump up your tires before coming to the Transition Area.
Your bike rack area needs only those things that are "essential" to your race.
CHAMPIONCHIP TIMING & RACE RESULTS
Due to the extreme cost of timing a race there is the potential for this race to be timed by the Race Director and staff.

This will be Championchip Timed Event. You will be given your chip race day morning. It will be removed after you cross the finish line. If you drop out of the race PLEASE be sure to return the chip to a "Chip" volunteer at the finish line. If not returned, you will incur a $35 replacement fee. Races results can be found at DG ROADRACING and a link will be posted on Tri Youth Racing website as well.
Event details and schedule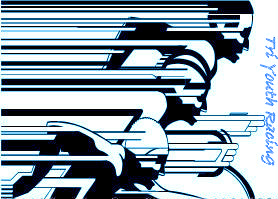 Map & Direction
El Reno, OK (Lake El Reno)
•
1720 Babcock Dr
El Reno
,
OK
73036
Get Directions