We have a ride for all levels: Alpine (25), Descanso (50), Pine Valley (63) and Mount Laguna (100) rides with challenging vertical gains. The Alpine Challenge is an opportunity to explore East San Diego County's mountain scenery. This is a charity ride benefiting the Alpine Challenge Scholarship Fund for at-risk kids. Visit our web site for ride details. Check-in begins at 6am.
Our goal for the participants is to provide fun and, for those seeking a challenge, to provide one. Five years ago, we added a ride of 100 miles into the Laguna Mountains. We call it the Mount Laguna Ride. The ride continues east of Pine Valley to Sunrise Highway and north into the Cleveland National Forest before returning to Pine Valley. Total elevation gain is 10,150 feet.
We have retained the Pine Valley Ride and the Descanso Ride for our serious rider. Our Pine Valley Ride (62 mile/6,400 ft elevation gain) was designed for strong riders who felt our Descanso Ride (50 mile/5,300 ft elevation gain) was so enjoyable that they just want a little extra riding time. It also adds some beautiful mountain scenery through the town of Pine Valley.
For the seasoned rider, we offer the Alpine Ride, a 25 mile ride with 2,000 feet of climbing. If you're a "weekend warrior" looking to go to the next level, this challenge is also for you. Like the other three rides, it includes our signature climb, Dehesa Road: a 5 mile grade with 1,230 feet of vertical gain. All rides have well deserved, excellent downhills. The Alpine Ride will surely promote camaraderie and significant accomplishment for the weekend rider as well as for newer members of our riding community.

Event details and schedule
Event Start Location
Summers Past Farms
15602 Olde Highway 80
El Cajon, CA 92021
(619) 390-1523
Directions
From Interstate 8, exit at the Harbison Canyon/Dunbar Lane exit (it is the exit just before the Alpine/Tavern Road exit) and turn left at the stop sign (North) to cross under the freeway. Turn left at the first road (Olde Highway 80). In one mile, Summers Past Farms is on the right at Hawley Road. Personnel and signs will lead you to the registration area.

Schedule:

6:00 am Registration Opens<br>
6:00-8:30 am Ride Start Time for Mount Laguna, Pine Valley and Descanso Rides
7:15 am Registration closes for Mount Laguna Ride
8:15 am Registration closes for Pine Valley and Descanso Rides
8:30-9:30 am Ride Start Time for Alpine Ride
9:15 am Registration closes for Alpine Ride
11:30-4:00 pm Post-Ride Meal
11:00-4:30 Beer Garden & Massage available
HELMETS ARE REQUIRED
RAIN OR SHINE EVENT
Includes:
SAG stops with porta-a-potties, refreshments (fruit, sandwiches, energy bars), energy drinks, and lots of water, plus roving patrols, medical support , and roving repair vans.
Post Ride Activities
Post-Ride festivities include lunch of spaghetti or chicken, a massage, a drink ticket, Beer Garden, music, and more.

Cause:
The proceeds are for the Alpine Challenge Scholarship Fund - support of local teens to continue their formal education in college.

Course info:
The Alpine Challenge Ride consists of a 25 mile Alpine Ride, a 50 Mile Descanso Ride, a 63 Mile Pine Valley Ride and a 100 mile Mount Laguna Ride.

The Alpine Ride route is designed for the seasoned rider and provides a strenuous but doable ride south of Alpine. If you're a "weekend warrior" looking to go to the next level, this challenge is also for you. You will begin by going west to Lake Jennings Road and then travel back east on Blossom Valley Road and Flynn Spring Road. After returning to ride past Summers Past Farms, you will head east to Harbison Canyon, then up to Alpine and back to Summers Past Farms. During the course of this ride you will enjoy some of the area's most beautiful rural roads. The Dehesa Grade climb, with 1,230 feet of elevation gain, will challenge you - but your efforts will be rewarded with refreshments and water at the top of the climb.

The Descanso Ride measures 51 miles with 5,320 feet of elevation gain. It remains one of the toughest rides in California. Riders will be amply rewarded through not only completing the challenge but also in the sheer enjoyment of the long, long, downhills, quiet country roads and spectacular mountain scenery. This is not for the casual rider and the experienced riders are encouraged to start training early.

When the Descanso riders turn towards Julian on Hwy 79, this ride continues east and rides through Guatay and Pine Valley. In Pine Valley, we tour an area on the Pine Valley Creek and then return to Hwy 79. There is a SAG stop on Valley View Trail. This colorful extension adds 12 miles to the Descanso Ride - a total of 63 miles and 6,400 feet of elevation gain - this will be the ultimate challenge!

For the Mount Laguna riders, when you enter the town of Pine Valley on Old Hwy 80 and the Pine Valley riders turn into town, you continue on Old Hwy 80 to the "T" intersection with Sunrise Highway. You will turn north onto Sunrise Highway and continue up into the Cleveland National Forest. You will ride for 13 miles until you reach the Penny Pines Turnout. At that point you turn around and retrace your route down to Old Hwy 80 and into Pine Valley. This extension adds 35 miles to the ride with a total elevation gain of 10,150 feet. As you ride into Pine Valley you will turn north onto the Pine Valley Ride route and continue back to Alpine and Summers Past Farms.
Alpine Kiwanis Foundation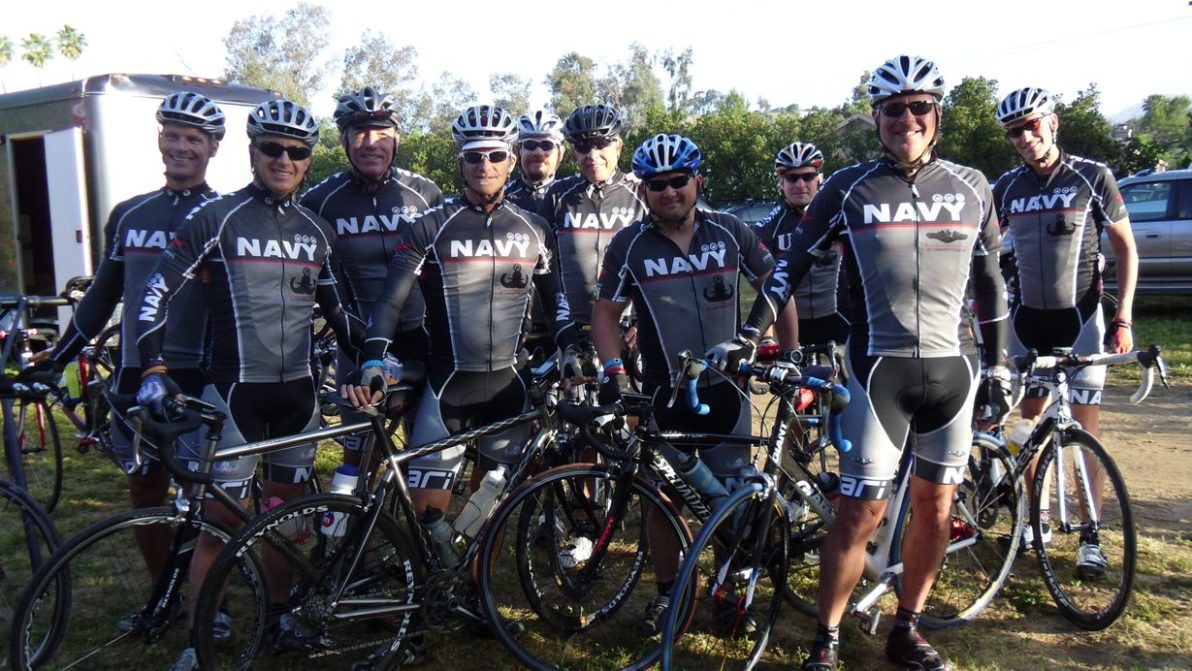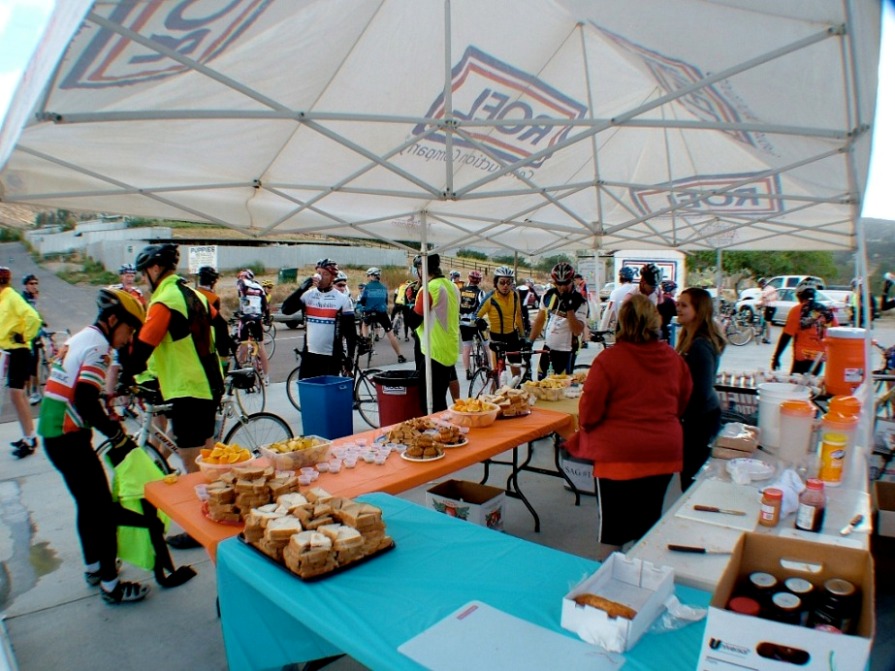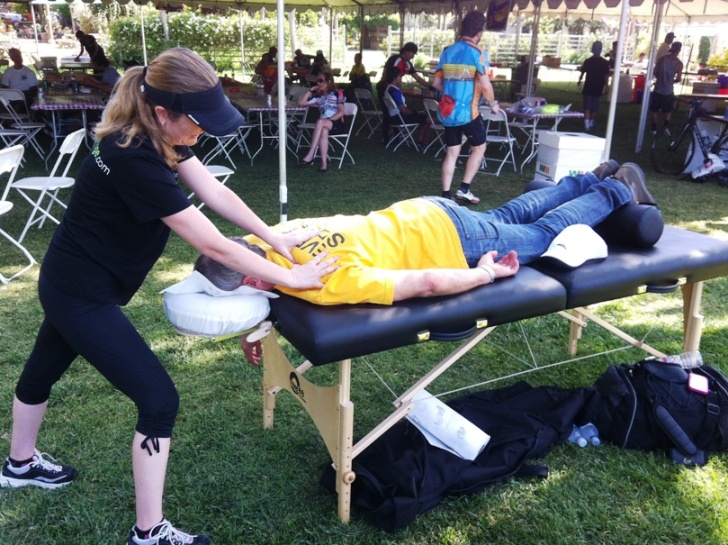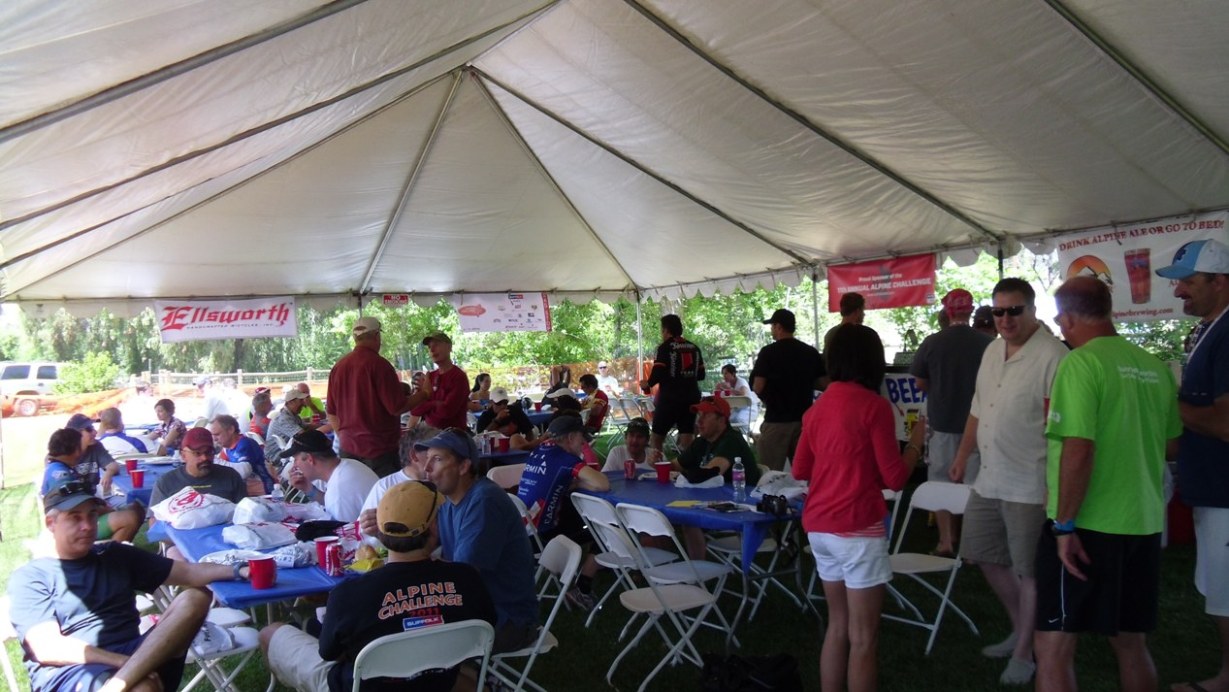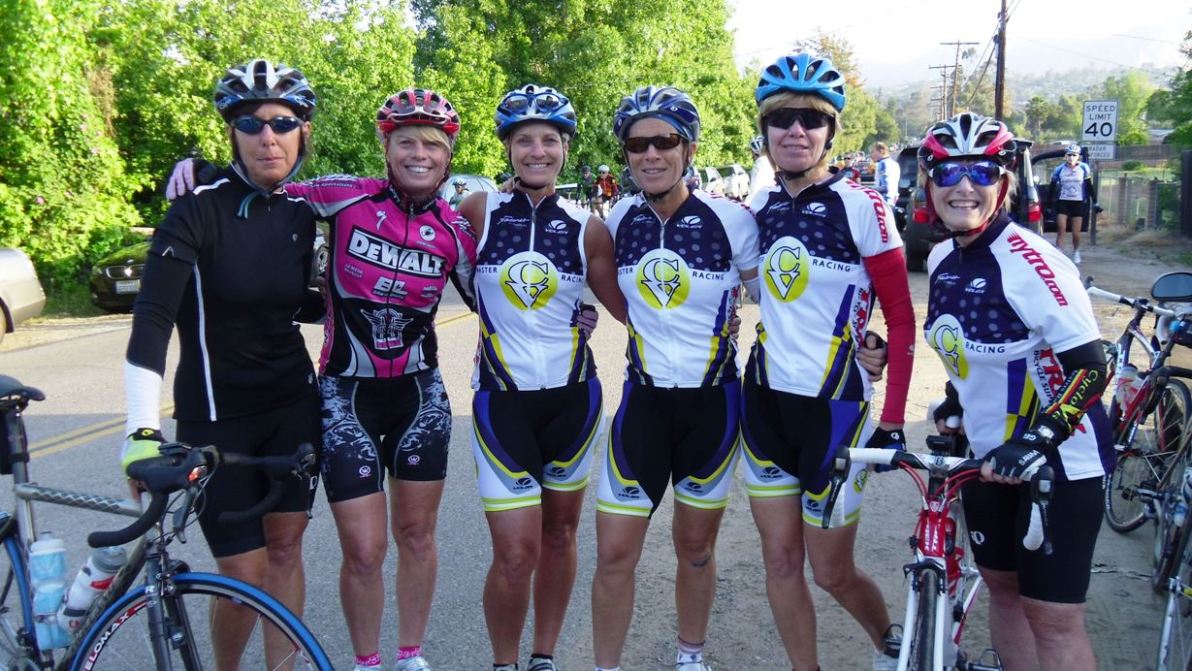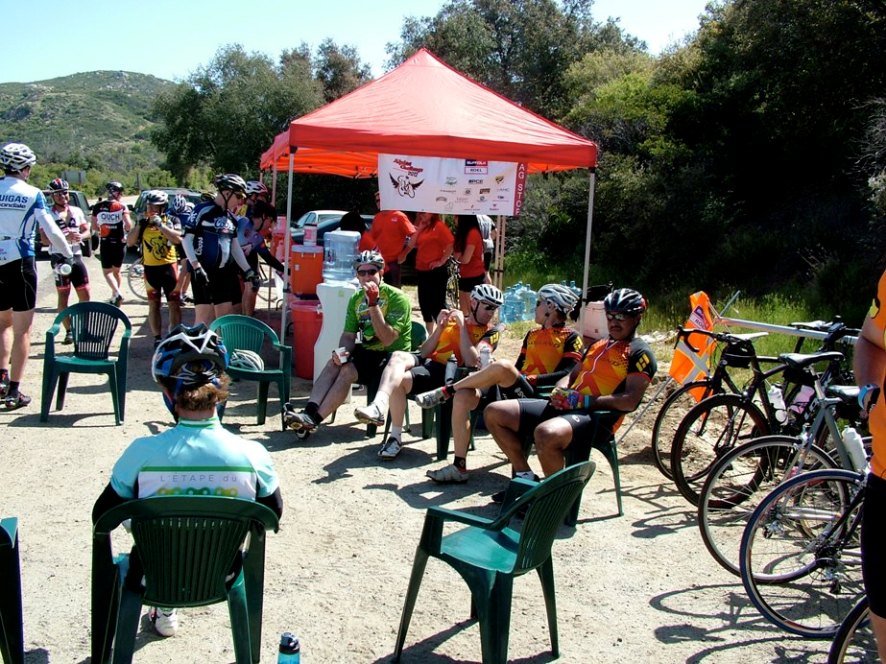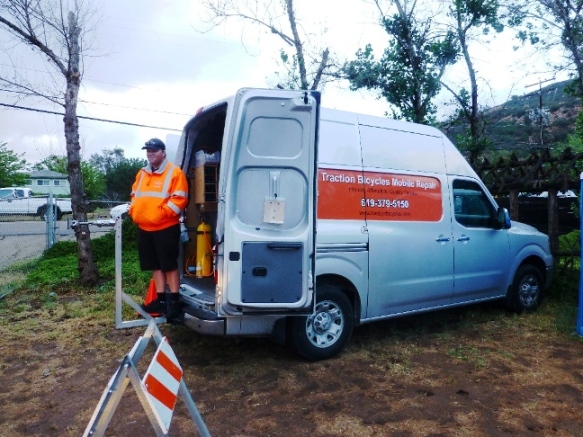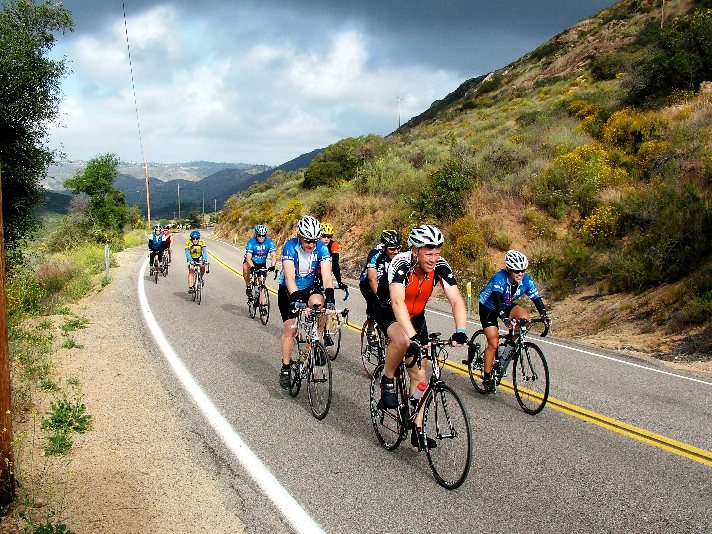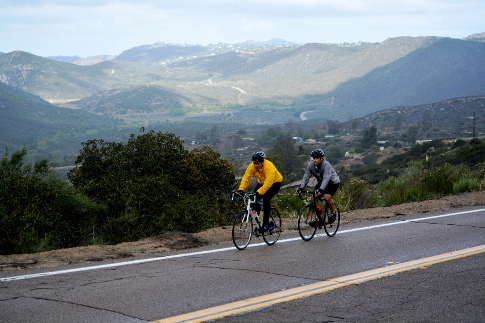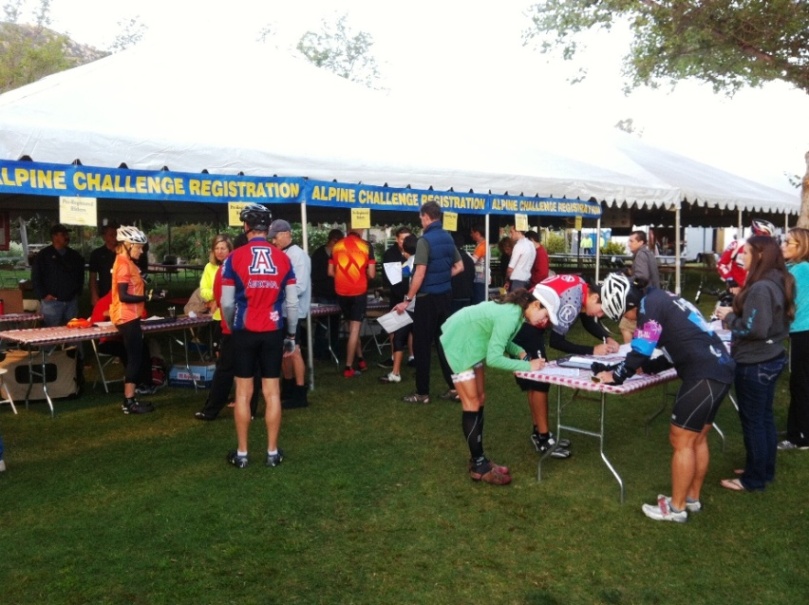 Map & Direction
Summers Past Farms
•
15602 Olde Highway 80
El Cajon
,
CA
92021
Get Directions