Friends join us in this annual celebration of the Dunedin Half showcasing the most desirable town in the United States! This is a shady flat course along the completely flat and paved Pinellas County Fred Marquis Trail. You won't find huge crowds and a congested course as each distance is limited to 200 participants and every registrant will receive the prized DUNEDIN Florida uniqe finisher's medal.
The course is an out and back 10K loop that half marathon distance runners and walkers will complete in two laps. We do this very purposely as there is no course time limit and if the weather or conditions on race day should becoe uncomfortable, you can turn in at the 10K mark and get the same medal and goodies. We know that you train hard and we want you to complete your intended distance with comfort and safety. The course runs from The Pinellas Trail at President Street north to Curlew Road (does NOT cross Curlew) and back heading south to the start/finish line.
There is no penalty to go down in distance by race day, however, once the half marathon distance fills you cannot change categories to go from 5K or 10K up to half marathon. Registration will not allow you to complete your entry online if the race is full. If you are unable to complete registration but you believe the race is still open, please text Suzanne at 727-CAN-RACE (I can usually find room too lol)
Runners and walkers in each distance are electronically timed and one medal goes home with each finisher regardless of the distance you complete! THEY ARE AWESOME. Awards will be presented at the finish line to the fastest finishers. This is not an age group awarded race in a very deliberate attempt to invite our less competitive cheerful crowd of runners and walkers. If you're fast...you're probably also taking home a top finisher's framed award. Also available upon request.
The event is walker and family friendly. It is completely paved and open to all levels of ability. An email will go out to all registrants on race week with your assigned bib number and race day arrival instructions. Our races open with SAFETY and professionalism but the attitude you leave with is FUN!
After the race enjoy specials at over a dozen beer houses and breweries! This is what Dunedin is known for and if you're coming in town...plan to stay for the day. There is always an event in Dunedin. Our favorite hotels are the Holiday Inn on Broadway or the Best Del Sol Resort on the water but as always a Google search is best so that you can find the hotel that best suits your preferences, price range, and length of stay (I'm staying at the Beso hint hint)
Suzanne and Michael Mannino
Xanadu Race Management
Offering You Races Since 2002 With Strong Ethics and Christian Values
Event details and schedule
The Dunedin Runs are unique to anywhere in Florida as the historic downtown district we host this race in is full of Key West style charm and breweries and micro brews that have encouraged the growth and success of the craft beer industry. Your finisher's medal is one that we encourage you to use to collect pins from beer towns and breweries from ALL OVER THE COUNTRY or even the world.
An email will go out to all registrants on race week with arrival instructions, your race bib assignment and an offer to defer to any other of the 2 dozen races on our annual calendar so that your registration fee remains safe to use as intended...TO RUN! Every race we host is staffed with dozens of local teens and their parents as a benefit to our non profit 501c3 "Finish Lines For Scholarship."
Check in opens on race day 40 minutes prior to the half marathon start and all runners are expected to be at the venue within 45 minutes of their race start time.
Half marathon 7:35 a.m.
10K 7:45 a.m.
5K 8:15 a.m.
At 10:30 a.m. all law enforcement is released from the course and participants can remain on the trail but you must abide by each of the 4 way stop signs (there are NO OPEN intersections on this course which means each place you cross has a stop sign or signal for cars). You are responisble for your own safety.
Post race party opens at 9 a.m. and the fun in Dunedin lasts ALL NIGHT LONG! Stay tuned for local specials and incentives to keep our participants engaged all day. The race is hosted from the Bauser's property adjacent Dunedin Stadium at 520 Douglas Avneue, Dunedin, FL 34698
For questions email SuzanneHensleeTriathlon@gmail.com or text 727-CAN-RACE See you in Dunedin if you get in!
Get ACTIVE on the Go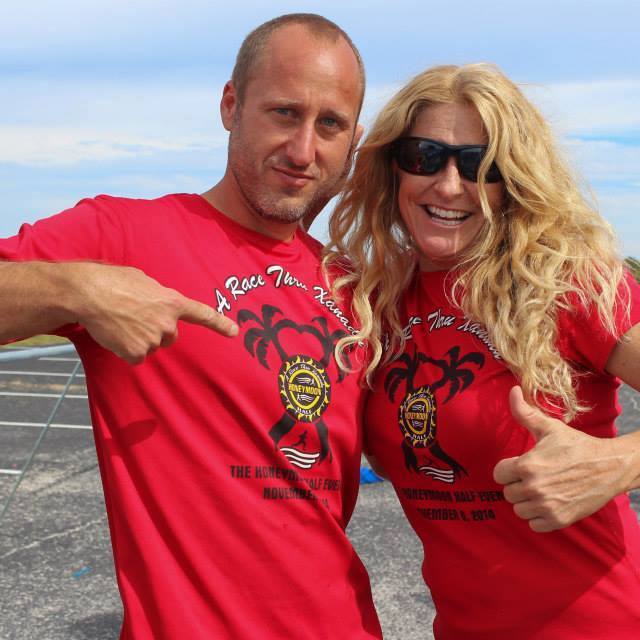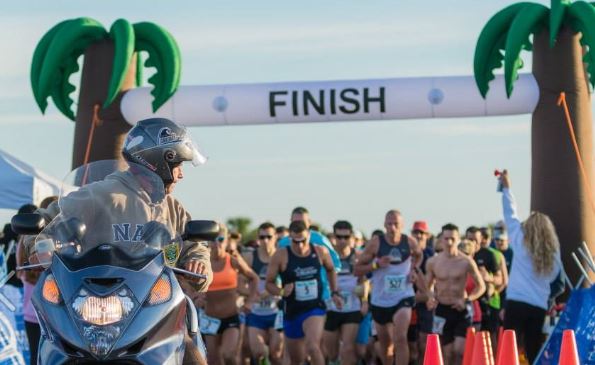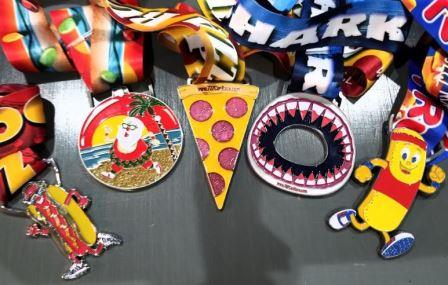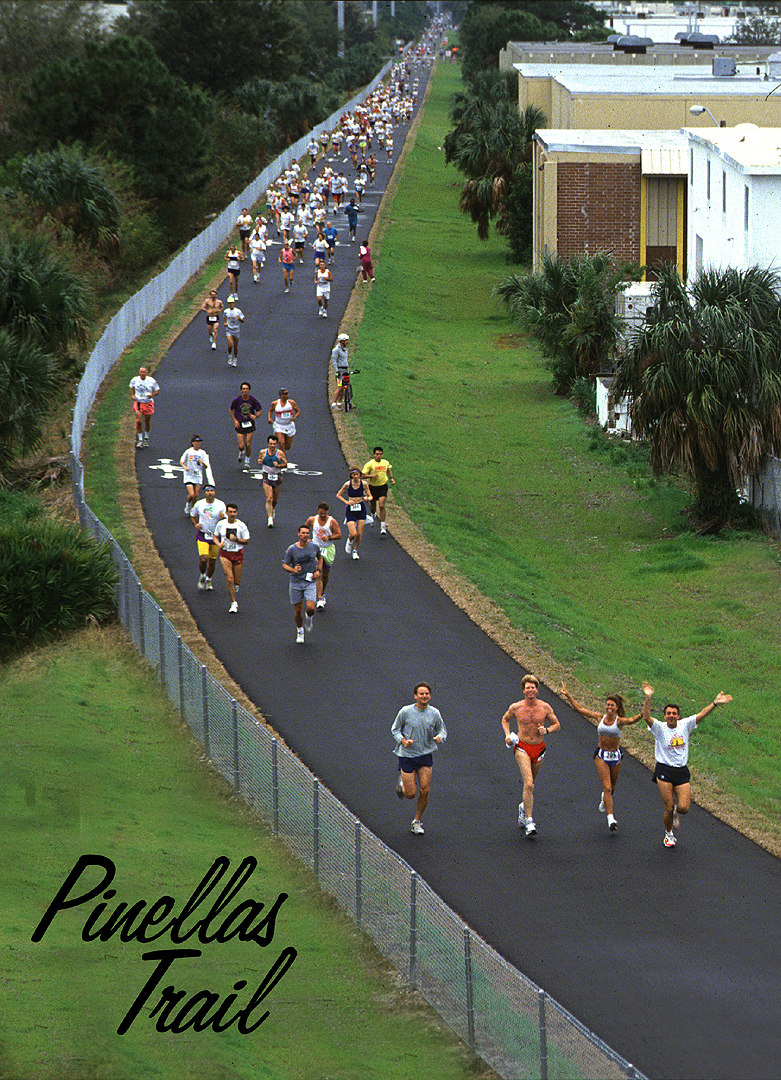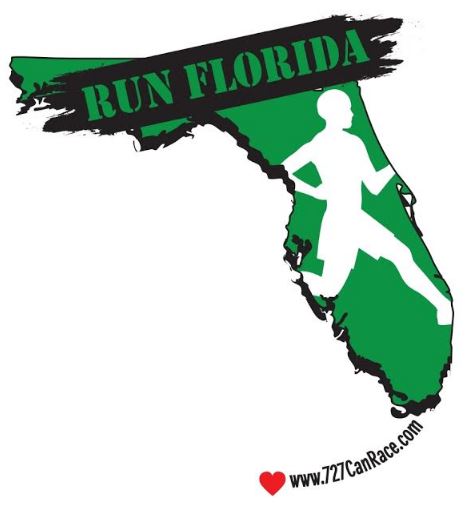 Map & Direction
Downtown Dunedin Across From Dunedin Stadium
•
520 Douglas Avenue
Dunedin
,
FL
34698
Get Directions