The Dunedin Honeymoon Half, 10K and 5K is one of our most preferred races in our calendar year! We hope you will join us as runners from around the world travel to Dunedin Florida who love Honeymoon Island and want to experience the best destination town in America! The 2016 3rd Annual Dunedin Honeymoon event will showcase our downtown district.
Be sure to see all of the details below and we'll see you in Dunedin and on Honeymoon Island enjoying the beauty the weekend of November 5, 2016. Please book hotels stays early as we very carefully scheduled this race to showcase the Annual Art Harvest event and we want each of you to stay as close to downtown as POSSIBLE!
Event details and schedule
Packet pick up will be Friday afternoon November 4, 2016, in Dunedin's beautiful Weaver park from 5 pm to 7 pm. For those of you familiar with Dunedin this is the newest park in Dunedin along alt 19 close to Eddies Hometown Bar and Grill. The physical address is 1258 Bayshore Blvd. Dunedin, FL, 34698 and comes up in phone navigation as Josiah Cephus Weaver Park. We will be on the east side of Alt 19 in the park near the shelters so look for the large RACE flags.
You may pick up the packet of a friend(s) however, they will get their distance/access armband on race morning once they sign their own county waiver of release. We understand that each of you signed your waiver online, however, these new restrictions require you to sign it in person as well on race weekend in case things have changed with your health since the time or online registration.
Race morning packet pick up begins at 7 a.m. and is also an option as Friday pick up is NOT mandatory. Remember this IS art harvest weekend so we will have printed options of all of the activities you can take advantage of on race weekend!
Race Start Times!
8 am half marathon start
8:30 10K start
8:40 5K start
All begin at the start line at Bauser's, 520 Douglas Avenue, Dunedin, FL 34698 With Parking At The Hale Center….details below…
As with all Xanadu events if you cannot attend the race November 5th simply reply to this email with your first and last name and you can transfer to another race on our calendar (over 2 dozen each year) so that you do not lose your hard earned money. Simply email a couple weeks prior to the next race you are able to participate in and I will send you the online transfer code.
As you know due to conditions of the island our 13.1 distance was not logistically reasonable this year therefore our race course uses the Pinellas Trail taking you through the heart of quaint and Historic Downtown Dunedin, recently named one of the top destination towns in the WORLD!
Parking for all participants will be at the senior Hale Center located at 330 Douglas Avenue, Dunedin, FL 34698. It is well lit but we always encourage early arrivals to walk with a small flashlight which can be picked up at any Dollar Tree or drug store. You will ALL walk north 2 blocks to the Bauser's property to check in and it is where we will conduct race start. The Bauser's address for race day start and finish is 520 Douglas Avenue, Dunedin, FL 34698
The half marathon distance begins at 8 am and as always is a 2 loop 10K route to end up at a perfect 13.1 run! We are once again allowing every half marathon participant the option to turn in at the 10K point if the weather should become too hot, too early (all finisher's receive the same large crossed palm tree finisher's medal)
The 10K begins at 8:30 am and the 5K begins and 8:40 5K am awards will be presented to the top 3 finishers in each standard age group. Your timing chip is attached to the back of your race bib number so please wear your number pinned to the front of the shirt you will be racing in.
After the race we encourage you to attend Dunedin's VERY unique and award winning Art Harvest, have fun at Florida's oldest brewery; The Dunedin Brewery, enjoy the Celtic experience of Flanagan's Irish Pub, try our GOURMENT Mexican (not an oxymoron) cuisine at Casa Tina AND there's something for everyone at Kelly's and the ChicaBoom Room! It's Downtown Dunedin and we welcome you to the best small town in the world which has become one of the top "travel to" races on the running calendar.
Each course showcases Dunedin on the Pinellas Trail as your race is entirely within the 34698 Dunedin/Honeymoon zip code. The course is entirely paved and flat so baby strollers are allowed. No pets for the race but we are often referred to as "Dogeden" so bring them to the post race party or to pet beach on Honeymoon as your race bib number will get you FREE entry into Honeymoon Island November 5th or 6th to celebrate your race accomplishment!
Get ACTIVE on the Go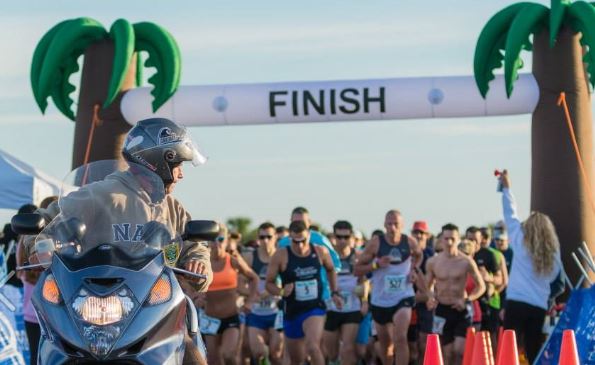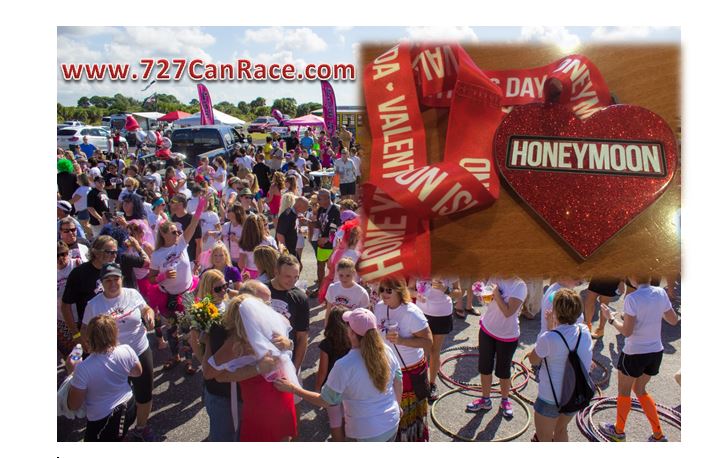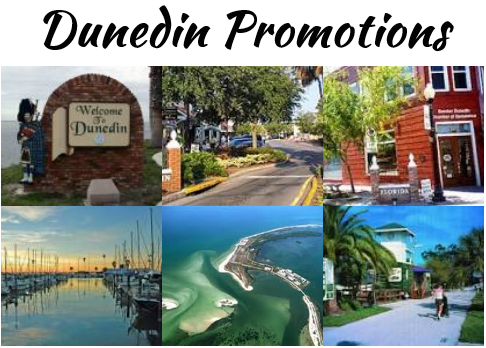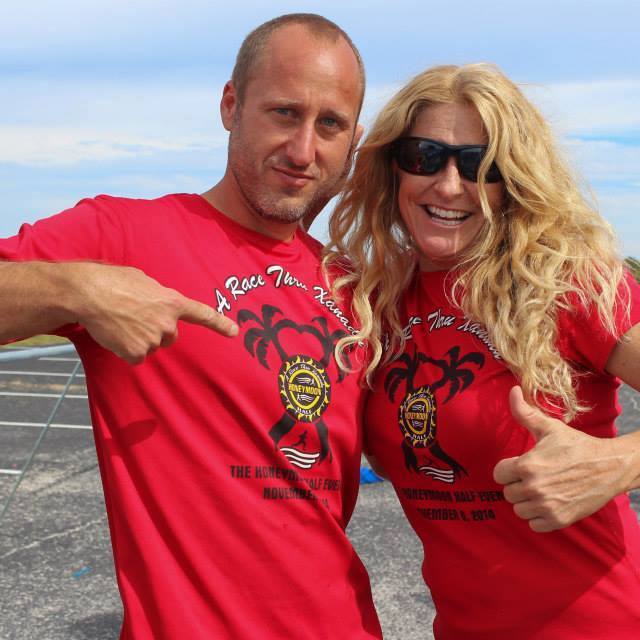 Map & Direction
Historic Downtown Dunedin Florida
•
Bayshore Blvd and Douglas Road
Dunedin
,
FL
34698
Get Directions