6th Annual Color Me Kate 5k and Kids 1-Mile Fun Run
*We had over 200 participants last year for an extremely fun and worthy cause.  Kate Waidmann was a former women's soccer player at Embry-Riddle.  After a long and courageous battle with cancer, she passed away in November 2014. The first Color Me Kate 5k was a highlight in her life, so we've committed to keep it going in her honor.  This year's proceeds will honor Kate Waidmann's legacy through a memorial scholarship at Embry-Riddle and go towards her foundation, Souls of the Beach.  This foundation donates money towards cancer research.


SUNDAY, April 14th @ Embry-Riddle Soccer Stadium
Registration opens at 9am
1 Mile Kids Color Run starts at 10a
5k Color Run starts at 10:30a

600 S. Clyde Morris Boulevard
Daytona Beach, FL 32114
*Only the first 150 registered participants are guaranteed an event shirt
Event details and schedule
Parking: please use the ICI Center parking lot adjacent to the soccer stadium along Clyde Morris Blvd.

Color Stations: there will be color stations placed along the course route that dispense blue and gold cornstarch. Alternative routes are offered for those not wanting to enter the color station.
What to wear: the colored cornstarch comes out of clothing, but we still recommend leaving your favorite running outfit at home.  Lighter color/white shirts will show more color. Optional eyewear and masks will be offered at event.

Check-in: registration and check-in will open at 9am at the front entrance of the ERAU Soccer Stadium.  Pre-registered participants need to arrive at least 30 minutes prior to start to collect your bib number. Waivers are required for participation. This will not be a chip-timed event.

Additional information: The 1 mile Kids Fun Color run will be one loop with 3 color stations.  The 5k course is a 3-lap run on both grass and pavement.  Families/strollers welcome!  

About Kate Waidmann

All proceeds of the Color Me Kate 5k go towards the Kate Waidmann Memorial Scholarship at Embry-Riddle.  Our first year, we had over 325 participants and raised over $15,000 that Kate used to pay for her surgery that Spring.

Born and raised in Troy, Michigan, Kate (Schweikert) Waidmann came to Daytona Beach, Florida in 1997 to pursue her dream of becoming a pilot at Embry-Riddle University. She was a proud member of the women's soccer team, and in 2001, she graduated and went on to build her own business as a contract pilot in corporate aviation.

In 2012, Kate was diagnosed with appendix cancer. It had spread to her colon which perforated allowing the cancer cells to spread through her abdomen. Kate went though six cycles of chemotherapy before having cytoreductive surgery and HIPEC treatment. Basically,the surgeon removed all of the tumors and any affected organs (hysterectomy, right kidney,
right ureter, gall bladder, part of the intestine, and part of the colon), and then injected a heated chemo which the doctor massaged into the exterior of her remaining organs. Once she recovered from that surgery it was six more chemo treatments.

"It sounds like a lot," said Kate. "But it was all worth it because in June I got my first cleanscan. I was officially in remission. I battled with the FAA to get my flight medical back and come September 2013 I was back to work, doing what I love."Unfortunately, that was short-lived. In  December 2013, Kate learned that cancer had returned. "I had a tumor the size of a golf ball attached to the outside of my bladder and three more tumors in my liver. I am back on a chemo regimen that consists of treatment every other week for three days at a time. It's been tough on my immune system opening me up to infections and ailments that most people could easily fight off. A simple kidney infection landed me in the hospital for nine nights, four of which were in the ICU."
Sadly, On November 25, 2014, surrounded by her loved ones, Kate Waidmann passed away from the effects of a bleeding tumor. The Color Me Kate 5K is dedicated to help raise money for her foundation, Souls of the Beach.  This foundation donates money to help support cancer research as well as fund a memorial scholarship at Embry-Riddle in Kate's Name. 
Register today to participate in the Color Run or become a virtual runner and make adonation. All money raised goes directly to the memorial scholarship and Souls of the Beach.
Get ACTIVE on the Go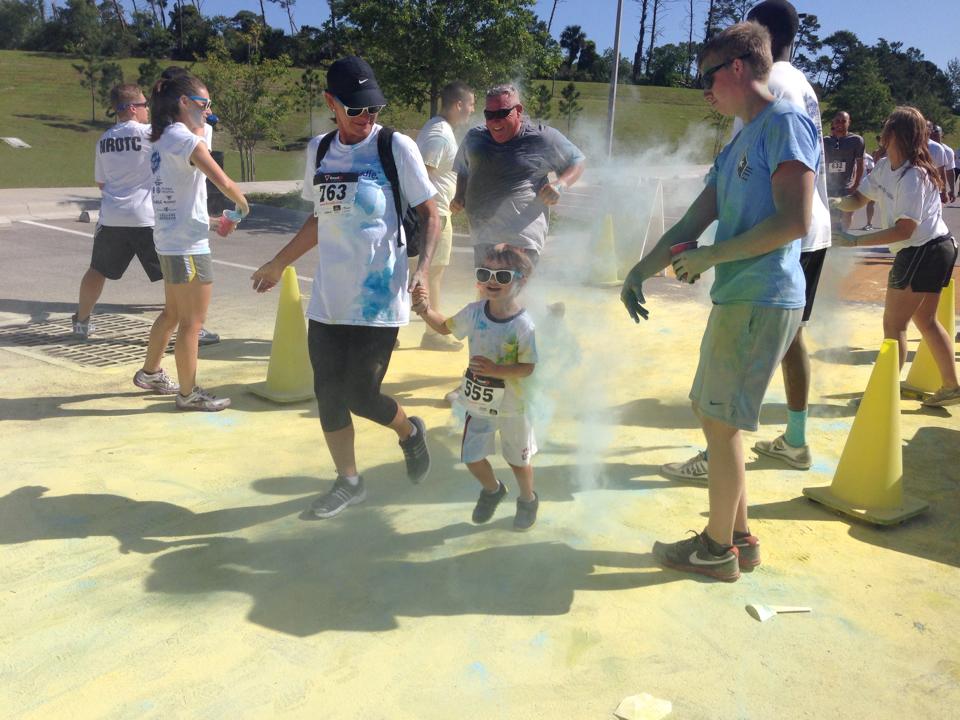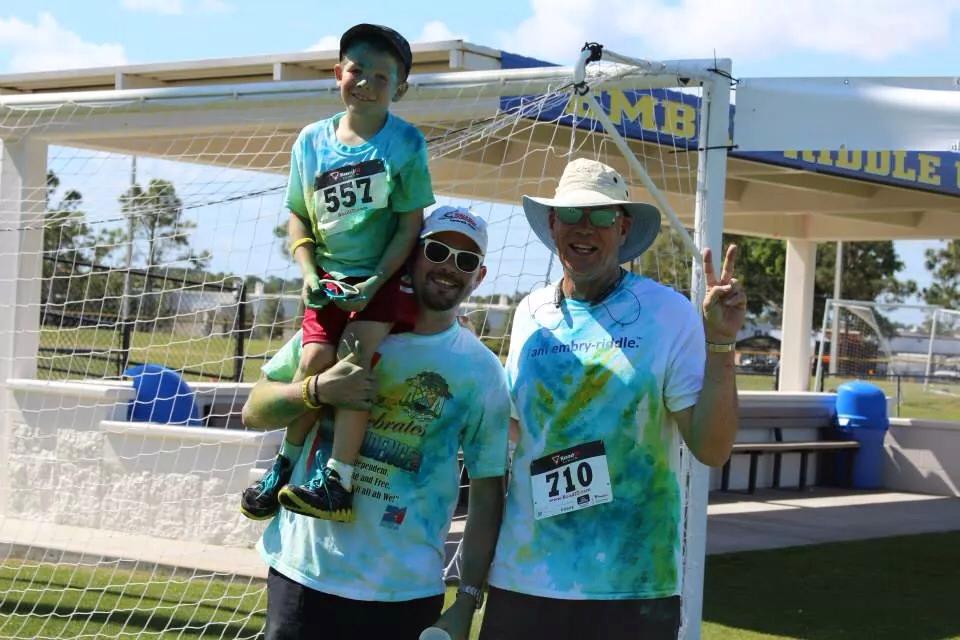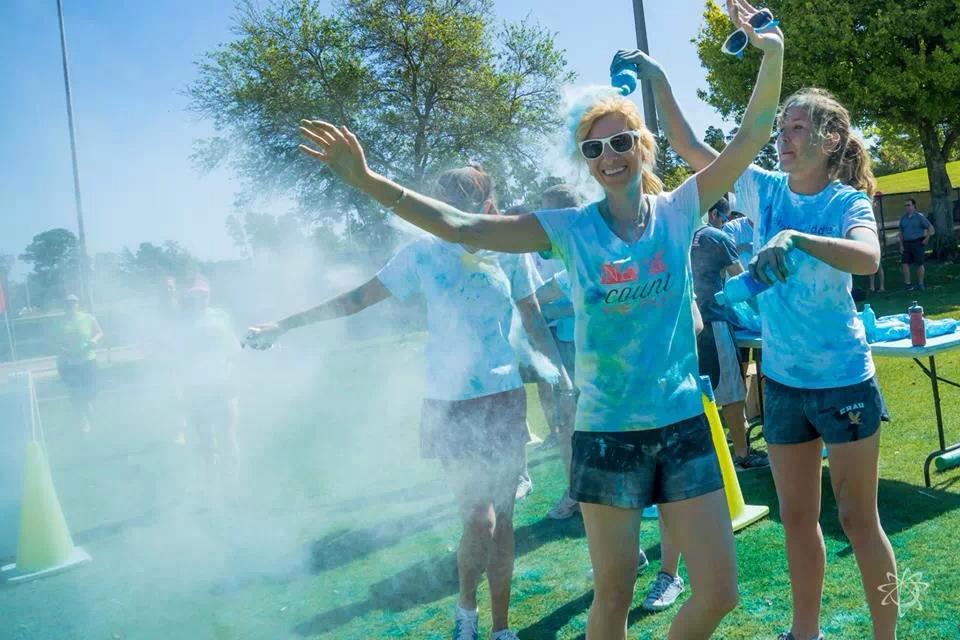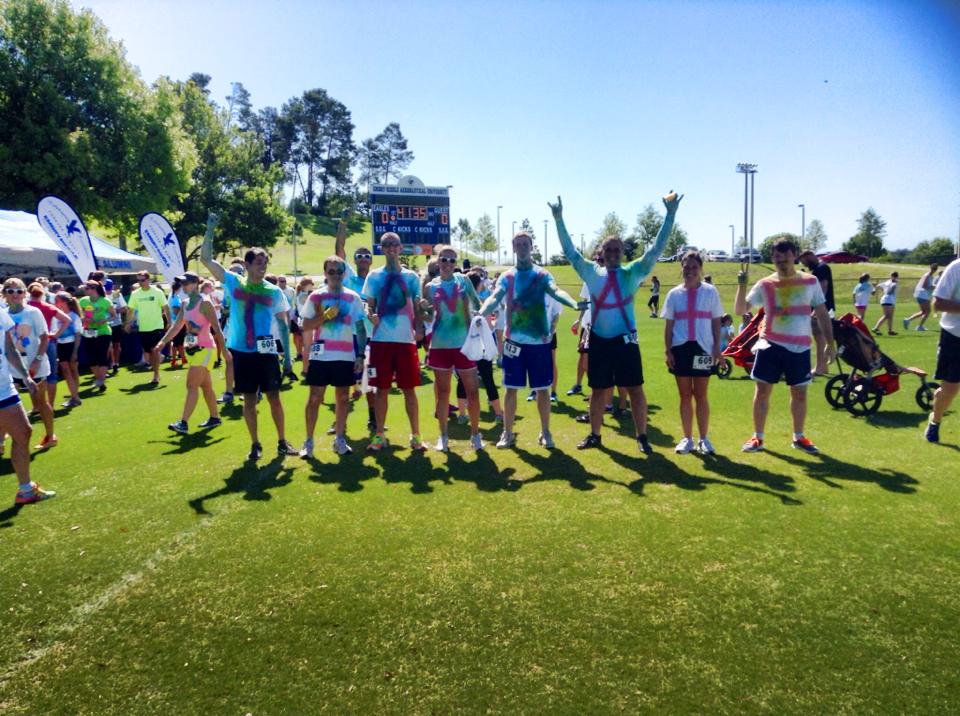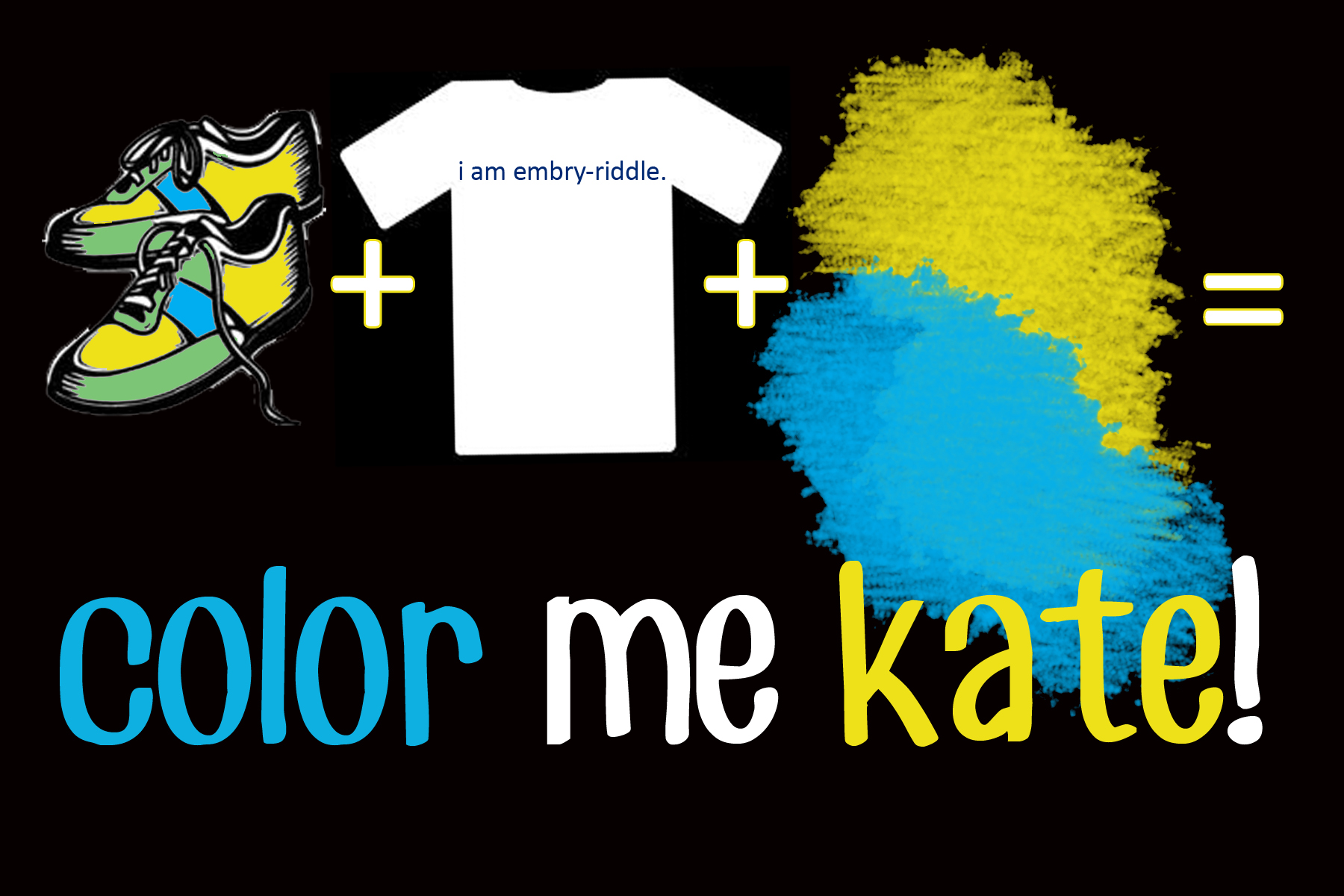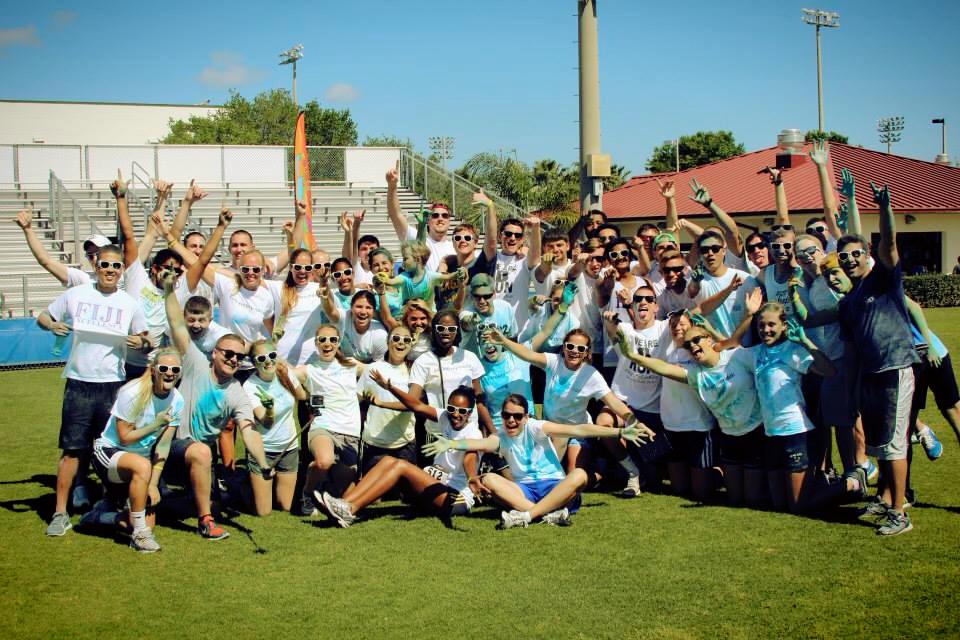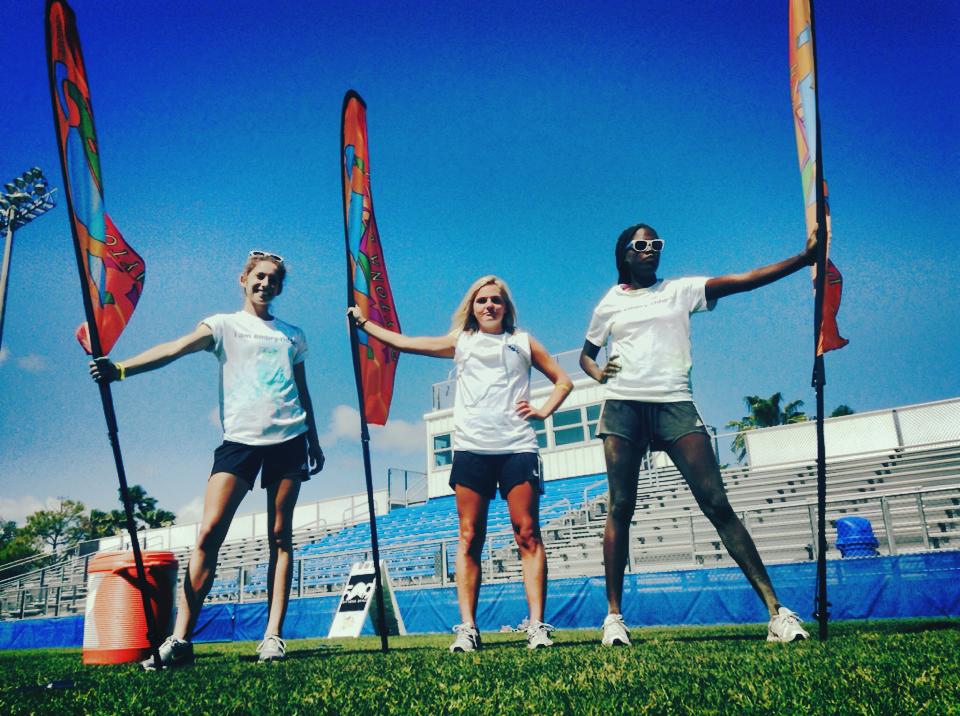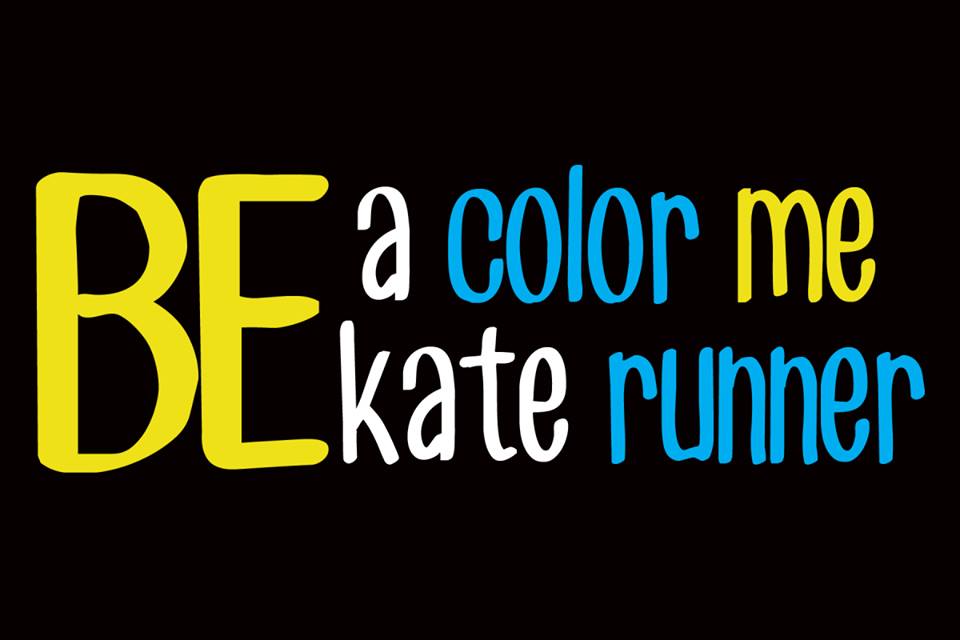 Map & Direction
Embry-Riddle Aeronautical University
•
600 S. Clyde Morris Blvd.
Daytona Beach
,
FL
32114
Get Directions