Online Registration is now closed. However, Walk up registration is available at no extra charge. Hope to see you at the run! Please come to Cedar Ridge Preserve 1 hour before your run. 1/2 marathon check in is at 1:30pm, 5k check in is at 2:00pm. Hope to see you out for the run! It is going to be a beautiful day on the trails!
Run4Bibles and Cedar Ridge Nature Preserve
Cedar Ridge Nature Preserve makes for a fun filled challenging but beautiful run. You will run on a variety of trails from mulch, solid rock, gravel, dirt, steps made of dirt or rock, and wooden bridges over small creeks. The trails are a series of switch backs, some flat areas, and some straight up and downs, with some wide trails and some narrow. The area is wooded, with small streams and creeks through-out. There is also a large pond, a lookout tower, and a birdwatching hut. The terrian is mildly strenuous, and may be walked or run. Running hills ahead of time will help you prepare for the elevations. Here are some brief bird's eye views of the runs...
5K loop
After a brief section of wide trail at the start, the loop turns down the secluded BackstagePass trail and up the Park in the Woods trail. The route then breaks out briefly into the sun on the Prairie trail, then back into the trees on the Mulberry, and runs the full course of the Bluebonnet and Escarpment trails. One of my favorite sections is the ascent on the Bluebonnet—it's like running up the bed of a streamlet—which is what it becomes after a nice spring shower. Escarpment is a double-wide gentle descent so you can fly down it as much as you like. At the bottom of the hill is an aid station. Grab what you need and get ready to head up the hill. The route goes straight up (well, there's just a couple of switchbacks) the Cattail Pond Trail. We reserved the steepest climb in the park just for the 5K-ers, so have fun with it! (Now don't gloat too much over the Half Marathoners—they get their share of fun too.) At the top of the escarpment you are on the home stretch, running the refreshing undulations of the Cattail Pond trail all the way to the finish line. When you finish you'll know you've been on a trail run.
Half Marathon
The Half Marathon loop tracks along with the 5K loop all the way to the aid station at the bottom of the Escarpment trail. From the aid station the Half Marathoners continue on to Cattail Pond and onwards to the rocky FossilValley trail. FossilValley has some good climbs in there, and retains a bit of mud for the longest time after any rains. At the top of the ridge you catch a brief section of the Cattail Pond trail before turning off onto Cedar Brake. This trail gives you a couple of good miles to stretch your legs, along with a few good climbs. Half way along this trail is another aid station. You return briefly to the Cattail Pond trail before turning off to run the Possumhaw trail. Now Possumhaw is so lovely you get to run it twice! (I always considered this a pleasant, relaxing little trail—until I changed to running it counter-clockwise. So guess which direction you get to run the trail??) After completing the second pass at the Possumhaw trail, you race to the half-way line amid roaring cheers. There you either tag your relay partner who repeats the entire loop, or you turn around and run it again yourself for the bragging rights of being one trail-tough Half Marathoner.
Event details and schedule
Run4Bibles Trail Run
Half Marathon/5K/1 Mile Fun Hike
March 5, 2016
Race Times:
½ Marathon and 1/2 Marathon Relay 2:30pm (1:30pm check-in)
5K 3:00pm (2:00pm check-in)
1 Mile Fun Hike 3:45pm
Race Information:
*This is a chip timed run.
*If you order a ticket before Feb. 26, you will get a cool tek shirt!
*Free photos of runners will be made available online for downloading!
*Time Limit. Cedar Ridge Nature Preserve is allowing us to extend our cut off time for the 1/2 Marathon until 7:30pm. Sunset is at 6:29pm on March 5. So, if you think you will take longer than 4 hours, you should bring a head lamp or flashlight for the run. Once it is dark, no runners will be allowed to continue the race unless they have lights for safety purposes.
Trail Conditions: Keep in mind this trail has a variety of turfs, rock, gravel, dirt, mulch, bridges made of wood, and natural steps of rock, or dirt, or logs. If it has rained near the date of the run, there will be some sections with mud. Most of the trails are no too muddy even if it does rain. But, in a few spots there can be sticky, slippery, and foot covering mud. So, just be prepared to go slower in those places and wear appropriate shoes you don't mind for the mud. In all, it is just part of the fun and adventure! I would say only about 5-10% of the trails are that muddy if it has rained recently. The Nature Preserve has done a good job laying mulch out to cover most muddy sections.
Discount Tickets include: 1. Missionary Rate- only for missionaries, church staff, or religious organization leaders and their families. The missionary rate tickets do not include t-shirts. But you can purchase t-shirt if you order one in this registration. 2. First Responders Rate- This ticket is only for fire, police, medical emergency personnel, and military active or retired and their families. These tickets are sold on an honor basis. If you have any questions about your eligilbility, please contact Tammie@equipdisciples for clarification. There is also a group rate available, but you will need to contact Tammie for the promo code at the email provided. It is good for $10 off of your ticket. There must be at least 4 people to make a group.
*PACKET PICK UP will be at The Runner in Arlington on thursday and friday, March 3rd and 4th. Packet Pick up will also be at the run on Sat.
*No dogs, strollers, bikes allowed on trails.
*Treking poles are allowed.
*Aide stations will be every 3-4 miles.
*Restrooms on site.
*This is a cupless run, so bring a sport bottle, or collapsable cup, or camel back and you can refill at the aide stations. There will be both water and Gatorade at all aide stations. Snacks at aide stations will include goldfish, wheat thins, pickles, bananas, and oranges. Be sure to hydrate before you run and eat something light.
*First Aide supplies will also be at the aide stations. If you want to quit the run at any time, you may do so. But it is best to make your way to the nearest aide station, where someone can transport you back to the trail head. Or, you can walk your way out. Volunteers will assist you with the nearest trail to return to Start.
*There will be walk-up registration on the day of the run, but no t-shirts are guaranteed.
*Please note that you must register prior to Friday, Feb. 26, 1016, to receive a t-shirt. Some extra shirts will be available for purchase the day of the run on a first come, first serve basis for $15.00.
*There will also be Breakfast Tacos. You must pre-order your taco in this registration. There will be some extras at the run sold on a first come, first serve basis. They are catered by Enchiladas Ole in Ft. Worth, TX. You won't be disappointed! You may bring your own picnic. Picnic tables are around, but you might want to bring your own chairs if you plan to eat
*Entry fees are non-refundable, including the event of inclement weather. These trails do not close due to rain or wet trails. So the event will take place rain or shine, but not if there is an electrical storm at the time of the run, or if the trails are icy (not likely in March, but then this is Texas!).
*Entries cannot be rolled to another year.
*Entries cannot be transferred to another person.
*Event shirts not picked up on race day will not be mailed.
*Runners should have an id on them at all times, and bring their cell phones if they have them. If it is cool, bring a light jacket that you can shed or tie around your waist if you get too warm. Wear running shoes with grip if you have them.
AWARDS:
1/2 Marathon
1st and 2nd Male and Female
1st and 2nd Relay Winners
All 1/2 Marathon and relay finishers will receive a metal.


5K Awards (No stacking of awards. Overall awards will be assigned first, then age group awards)
Male/Female Overall, Masters Overall, Grand Masters Overall.
(1st, 2nd place in each category) Male/Female ages 9-11; 12-14; 15-19; 20-24; etc for every 5 years.
*All proceeds go to purchase Bibles and Bible Study booklets for indigenous Bible study leaders and groups in rural, impoverished, and war torn areas in Africa. These Bibles will be used to start up Bible Study groups in rural and remote villages in DR Congo and Rwanda, and among the Cabecar Indians in Costa Rica. God bless you for supporting this work for His Kingdom.
*All registration fees are tax-deductible. Equip Disciples is a 501 ( c ) 3 non-profit organization in the State of Texas. Please print your receipt for your tax records.
Get ACTIVE on the Go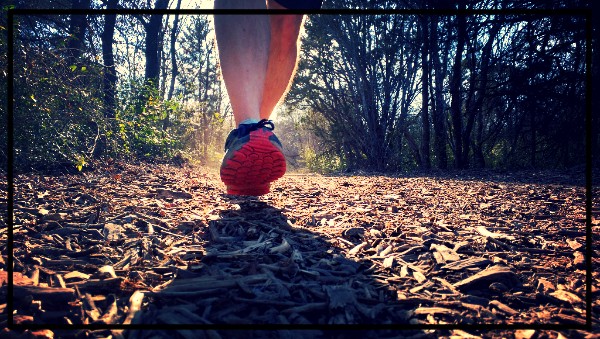 Map & Direction
Cedar Ridge Preserve
•
7171 Mountain Creek Parkway
Dallas
,
TX
75249
Get Directions