Run4Bibles and Cedar Ridge Nature Preserve
Cedar Ridge Nature Preserve makes for a fun filled challenging but beautiful run. You will run on a variety of trails from mulch, solid rock, gravel, dirt, steps made of dirt or rock, and wooden bridges over small creeks. The trails are a series of switch backs, some flat areas, and some straight up and downs, with some wide trails and some narrow. The area is wooded, with small streams and creeks through-out. There is also a large pond, a lookout tower, and a birdwatching hut. Of course you may not see all of these things since it is a night run! The terrian is mildly strenuous, and may be walked or run. Running hills ahead of time will help you prepare for the elevations. Here are some brief owl's view of the runs...
All Races
After a brief section of wide trail at the start, the loop starts down the Cattail Pond Trail-which is mostly an easy going trail downward to the upward turning and climbing starcases of Fossil Valley Trail and the beautiful Trout Lilly Trail (very fun to run downhill!- but you will be going uphill!), and then down and around to Cattail Pond. From there, you head up that trail with a gentle uphill to Red Oak Trail- a beautiful wooded short but technical trail to meet up with the Escarpment Trail. This trail is wider and uphill all the way to Mulberry Trail. Mulberry connects to the restful Prairie Trail which brings you back to the finish/start all over again. This whole section of trails is about 3.2 miles. All final loops must begin before the cut off time for their race ends. Winners are determined by the number of loops ran in the shortest amount of time. Everyone who finishes the 3, 6, or 9 hour races receive a finisher's medal. But the runners need to be running loops through out their time period. They are allowed to rest when needed.
9 Hour Relay
If I were not working the run, this is the one I would do! Each relay team will have 3 runners. Runner 1 runs the 3.2 mile loop, then hands off the chip timer to Runner 2. Runner 2 runs the 3.2 mile loop and hands off the chip timer to Runner 3. Runner 3 runs the 3.2 mile loop and then hands to chip timer to Runner 1 again. And repeat. The fastest 2 teams with the most loops in the shortest amount of time following the cut off time, wins 1st and 2nd place repectively. Last loop must begin before the cut off time ends.
Walkers 1 Mile
Walkers will begin at the starting line, and follow the trail around to meet the Bluebonnet trail, take part of Mulberry Trail, and then back around to the finish. This trail is about .9 miles, and if the timing is right, provides the perfect spot to view the sunset. Bluebonnet is one of the more gentle trails through the woods and lookout areas. Great for an evening strole! No awards or tshirts for the walkers, but they will receive a headband, handmade in Africa by our Bible Study leaders.
Event details and schedule
La Nuit Trail Run (The Night, in French)
In honor of our Bible Study leaders in remote and challenging places in this world.
1M; 5k; 3 Hour; 6 Hour; 9 Hour; 9 Hour Relay Races
August 12, 2017
Race Times:
1 Mile 8:00pm (7:00 pm check-in)
5k 8:30 pm (7:30pm check-in)
6 Hour, 9 Hour, & 9 Hour Relay 10:00 (9:00pm check-in)
3 Hour Race 10:15pm (9:15 check-in)
Race Information:
*This is a chip timed run.
*Runners and walkers will receive a cool Run Headband made in Africa while supplies last!
*If you sign up before August 6, 2017, you will get a cool tek shirt!
*3, 6, 9, and 9 hour relays will receive finishers medals as long as they run for the duration of their race (with a break when needed) and start their last loop 20 minutes before their cut off time- and yes, they must finish that loop.
*Free photos of runners will be made available online for downloading through our facebook page!
*By being a participant in our races, you are encouraging others in their faith and ministries in remote and volitile places in DR Congo, and other rural areas; and you are supporting God's wonderful creation as seen here at Cedar Ridge Nature Preserve!
Trail Conditions: This is an intermediate course for the 3, 6, and 9 hour runners. The 5k course is hard, but only one time around this trail. The walkers trail is the easiest. Keep in mind this trail has a variety of turfs, rock, gravel, dirt, mulch, bridges made of wood, and natural steps of rock, or dirt, or logs. All sections are walkable- and no climbing is involved. Trails are clearly marked. If it has rained near the date of the run, there will be some sections with mud. Most of the trails are no too muddy even if it does rain. But, in a few spots there can be sticky, slippery, and foot covering mud. So, just be prepared to go slower in those places and wear appropriate shoes you don't mind for the mud. In all, it is just part of the fun and adventure!
*There is one Aide station located at the start/finish line. All races will loop back through this area at the end of every 3.2 mile loop.
*Restrooms are also at the start/finish line.
Tent Camping
There are 12 spots available for tent camping. restrooms are nearby, but no showers. No campfires permitted. Tickets available on the registration page. Hotels nearby, within 3-5 miles.
Discount Tickets include: 1. Missionary Rate- only for missionaries, church staff, or religious organization leaders and their families. The missionary rate tickets do not include t-shirts. But you can purchase t-shirt if you order one in this registration. 2. First Responders Rate- This ticket is only for fire-fighters, police, medical emergency personnel, and military active or retired and their families. These tickets are sold on an honor basis. If you have any questions about your eligilbility, please contact Tammie@equipdisciples for clarification. There is a group discount. A group consists of at least 5 people or more.
*There will also be Breakfast food items for runners, and a special mid-night snack.
*First Aide supplies will also be at the aide stations. And emergency personnel on site to help in case of an emergency. And we will have some security personnel at various locations.
*There will be walk-up registration on the day of the run, but t-shirts are not guaranteed.
*Please note that you must register prior to August 4, 2017, to receive a t-shirt. Some extra shirts will be available the day of the run on a first come, first serve basis. If your ticket price does not include a shirt, then the shirts will be sold for $15.
*PACKET PICK UP will be at The Runner in Arlington on Thursday and Friday, August 10 and 11. Packet Pick up will also be at the run on Sat. startiing at 7:00pm.
Rules
*Please respect the nature preserve and do not leave any trash on the trails or in the area.
*Stay on the trails, in fact, since this is a night run, please stay on the trails marked for the run so that you do not get lost. Even if you are familiar with the park, we are using the park in the afterhours, and we want to know where everyone is basically located. Anyone cutting the trail short or going off trail is subject to DQ.
*No dogs, strollers, bikes allowed on trails.
*Trekking poles are allowed.
*This is a cupless run, so bring a sport bottle, or collapsable cup, or camel back and you can refill at the aide stations. There will be both water and Gatorade at the aide station. Snacks at aide the station will include goldfish, wheat thins, pickles, bananas, and oranges. We will have some breakfast food cooking and some special mid-night snacks! Be sure to hydrate before you run and eat something light. Save our heavy food for after the run!
*Watch out for fellow runners. Some of the trails are narrow, and some are wide. Use trail running etiquette.
*Entry fees are non-refundable, including the event of inclement weather. These trails do not close due to rain or wet trails. So the event will take place rain or moon, but not if there is an electrical storm at the time of the run.
*Entries cannot be rolled to another year.
*Entries can be transferred to another person, but you cannot change races.
*Event shirts not picked up on race day will not be mailed.
*Runners should have an id on them at all times, and bring their cell phones if they have them. Wear running shoes with grip if you have them.
*No alcohol or drugs permitted.
What to wear and bring:

Keep a watch on the weather by using weather.com or another online source for hourly temps and conditions. Wear good traction shoes, use running poles if you are used to them. All runners must wear a headlamp or use a flashlight and have extra batteries or equipment with them. Wear light colored clothing- like the Run4Bibles spring run white shirts- which have reflective paint on them! Wear bug spray if you are a walker, but runners probably won't need it much. There will be some spray at the aide station if you need it.
AWARDS:
*3, 6, 9, and 9 hour relays will receive finishers medals as long as they run for the duration of their race (with a break when needed) and start their last loop 20 minutes before their cut off time- and yes, they must finish that loop.
1st and 2nd Male and Female, and 1st and 2nd Relay winners in all races.
5k (Overall and age group awards; Masters and Grandmasters male and female)
5K Specifics: (1st, 2nd place in each category) Male/Female ages 8-10; 11-12; 13-14; 15-19; then 20-29; 30-39; 40-49; 50-59; 60-69.
*All proceeds go to provide scholarships to Bible Study leaders with Equip Disciples, who are working in impoverished, and war torn areas in Africa. These scholarships will enable rural and remote leaders to attend our training conferences held once a year.
God bless you for supporting this work for His Kingdom.
*All registration fees are tax-deductible. Equip Disciples is a 501 ( c ) 3 non-profit organization in the State of Texas. Please print your receipt for your tax records.
See our website: beta.equipdisciples.org for more information.
Get ACTIVE on the Go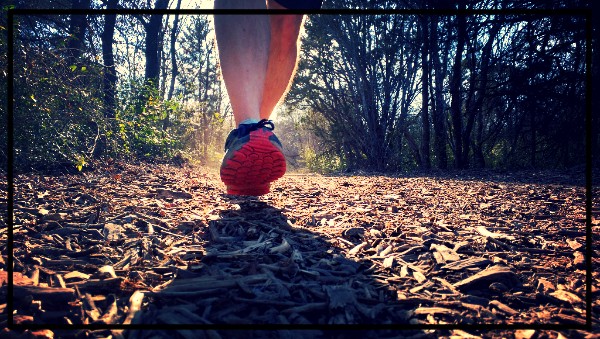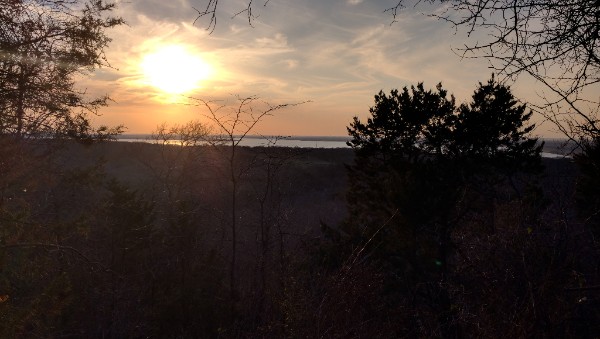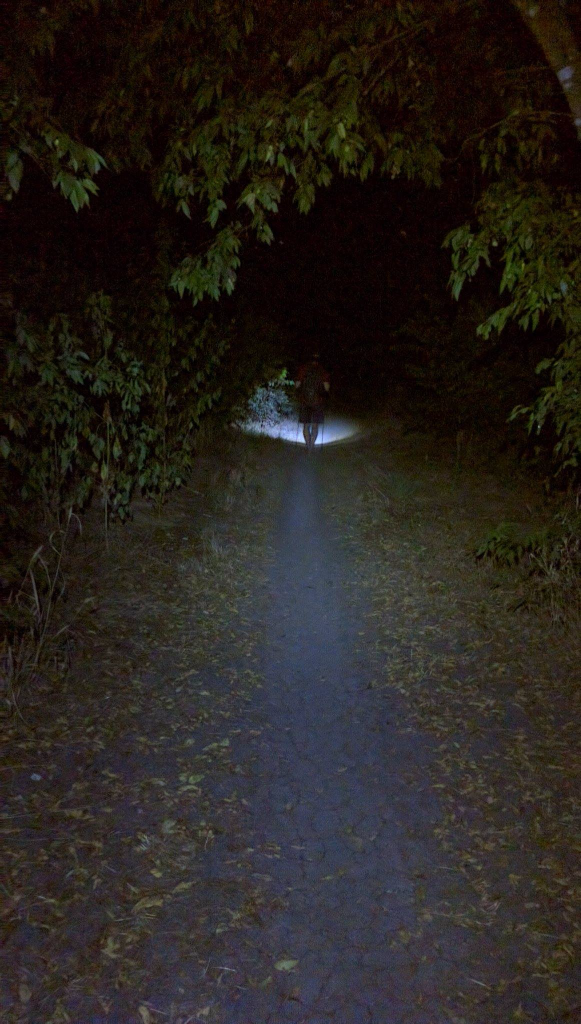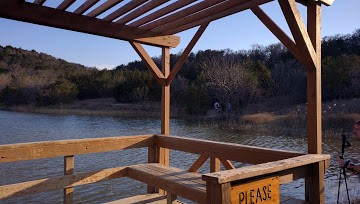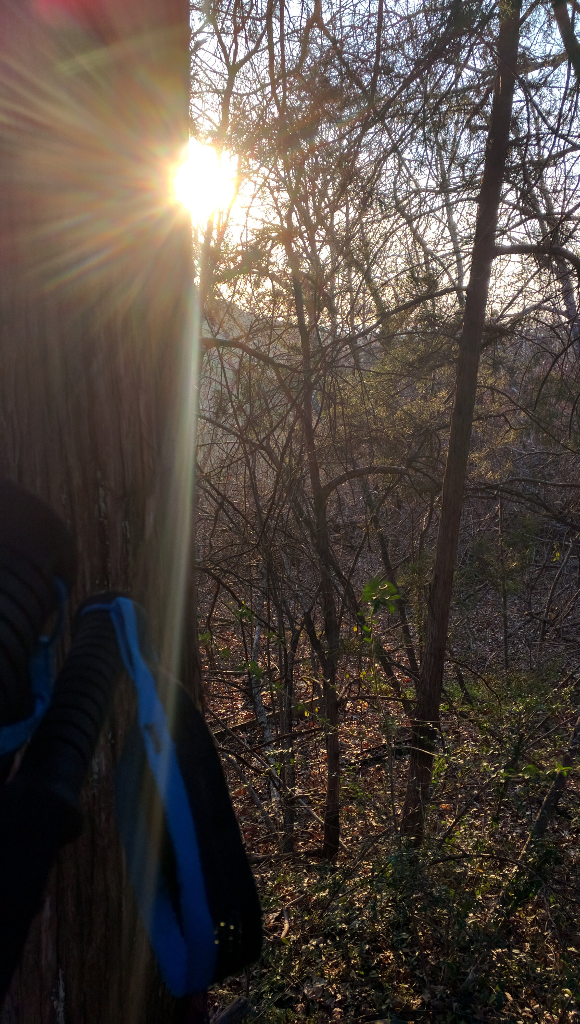 Map & Direction
Cedar Ridge Preserve
•
7171 Mountain Creek Parkway
Dallas
,
TX
75249
Get Directions