With a Mexican heart and a Caribbean soul, Cozumel is a paradise where tradition, great food, pre-Hispanic culture and awesome racing conditions come together. Famous worldwide for its coral reefs, there are plenty of water sports such as diving, deep-sea fishing, snorkelling, kayaking and more. You will be surprised by the amount of things you can do in such a small island.
As for the race…get ready for a swim PB, a flat fast bike course and a pretty quick run where a barrier of spectators will cheer you along the way.
Con un corazón mexicano y alma caribeña, Cozumel es un paraíso donde convergen una gran tradición, excelente comida, cultura prehispánica y fantásticas condiciones para competir. Mundialmente famoso por sus arrecifes de coral, en Cozumel se practica una gran variedad de deportes acuáticos, tales como, el buceo, la pesca, el snorkelling, piragüismo (kayak) entre otros. Te sorprenderás de la cantidad de cosas que puedes hacer en una isla tan pequeña.
En cuanto a la competencia…prepárate para un récord personal de natación, una ruta de bici plana y rápida y una carrera veloz donde no faltaran los espectadores y las porras.
Event details and schedule
IMPORTANT INFORMATION:
REGISTRATION FOR THIS EVENT IS PERSONAL, NON-TRANSFERABLE, NON-REFUNDABLE AND IT IS VALID FOR THIS EDITION ONLY. IT IS STRICTLY FORBIDDEN TO HAND YOUR NUMBER TO ANOTHER PERSON OR TO PARTICIPATE WITH SOMEONE ELSE´S NUMBER; TO DO SO MAY LEAD TO A SANCTION OF UP TO 12 MONTHS.
EACH PARTICIPANT MUST PICK UP THEIR RACE KIT IN PERSON AND MUST SHOW A VALID PICTURE ID ( i.e ., passport, driver's license or visa).
INFORMACIÓN IMPORTANTE:
LA INSCRIPCIÓN A ESTE EVENTO ES PERSONAL, INTRANSFERIBLE Y NO REEMBOLSABLE Y SÓLO ES VALIDA PARA ESTA EDICIÓN. QUEDA ESTRICTAMENTE PROHIBIDO ENTREGAR TU NÚMERO A ALGUIEN MAS O COMPETIR CON EL NOMBRE DE OTRA PERSONA. HACERLO PUEDE CONLLEVAR UNA SANCIÓN DE HASTA 12 MESES POR PARTE DE LA FMTRI.CADA UNO DEBE RECOGER SU PAQUETE PERSONALMENTE. PARA ELLO, DEBERÁ MOSTRAR UNA IDENTIFICACIÓN OFICIAL CON FOTOGRAFÍA (INE, licencia de manejo, pasaporte o visa).
September 25, 2022
Sunday
Cozumel
Cozumel
,
Cozumel
,
Mexico
77600
Media
1 Photos and Videos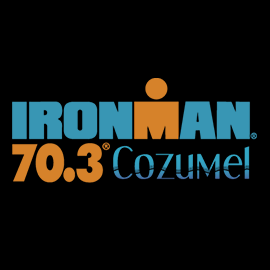 More events from this organizer