The Colchester Triathlon has been a tradition for the small town of Colchester, VT for over 30 years now.  The growing popularity of the event has been astounding, and has continued to increase the maximum number of participants due to the high demand.  The local Recreation Department takes pride in offering a quality event that participants will find both physically challenging and mentally satisfying, encouraging people to strive for exceptional physical conditioning while attaining the courage necessary to finish the race with their best personal time.  As a municipal recreation department, they recognize that being an athlete is not just about winning, but about developing a routine, being committed to training, and establishing a healthy lifestyle.  Colchester Recreation's mission is summarized as "Optimizing the Experience of Living," and the Colchester Triathlon has become a vessel through which they encourage participants to maintain a healthy lifestyle.  The Triathlon is also a community-centered event, drawing excited spectators from within and around the Town of Colchester to spend a summer morning together as they bring positive energy to cheer and congratulate the participants in the race.  The energy generated by the town for this annual event is undeniably euphoric, becoming a recreational occasion that certainly enhances the experience of living and visiting Colchester.
Event details and schedule
Online registration closes Tuesday, July 23 at 1:00pm.  In-person/paper registrations accepted through Friday, or at Saturday packet pick-up.  NO DAY-OF REGISTRATIONS ALLOWED!
EVENT DATE: Sunday, July 28, 2019
RACE START TIME: 8:30 AM
LOCATION: Bayside Park, 2 W Lakeshore Dr, Colchester, VT
COURSE DISTANCES: 500 meters Swim OR 1.5 mile kayak  |  12 miles Biking  |  3 miles Running
ADDITIONAL COURSE INFO: Bike course and running course will be open to traffic; police officers will be stationed at major intersections to stop traffice for safety.
Limit of 400 participants
BIB PICK-UP: Saturday, July 27, 5:00 - 7:00PM at Bayside Park OR Sunday, July 28, 6:30 - 7:45AM at Colchester High School (131 Laker Lane, Colchester, VT)
SWIM CAPS: A colored swim cap will be issued at bib pick-up and must be worn by all swimmers during the swim leg.
PFDs: Coast Guard approved Personal Flotation Devices are required for all kayak participants
HELMETS: ANSI approved helmets are required on all bicycle riders during the bicycle leg
PRE-RACE: Pre-race meeting Sunday, July 28, 8:15AM on Bayside Beach
START: All participants must be at the starting area at 8:30AM
VERMONT SENIOR GAMES (VSGA): This triathlon will be run simultaneously as the 2019 Vermont Senior Games State Triathlon Championships. Any athlete age 50 & older and participating in an INDIVIDUAL category of Swim/Bike/Run may participate in both events at the same time. The benefits of dual-registering include: (1) receiving medals for first, second, and third place by gender and age group, (2) being added to the VSGA mailing list and receiving communications about VSGA events and news, and (3) in even-numbered years, qualifying for the National Senior Games; 2019 is not a qualifying year.  An option is included during registration where you can indicate if you'd like to be dual-registered (at no additional cost).
QUESTIONS: Call the Colchester Parks & Recreation Department at (802) 264-5640, Monday - Friday, 7:30AN - 4:30PM
WEBSITE: More details at www.colchestertri.com
Colchester Parks & Recreation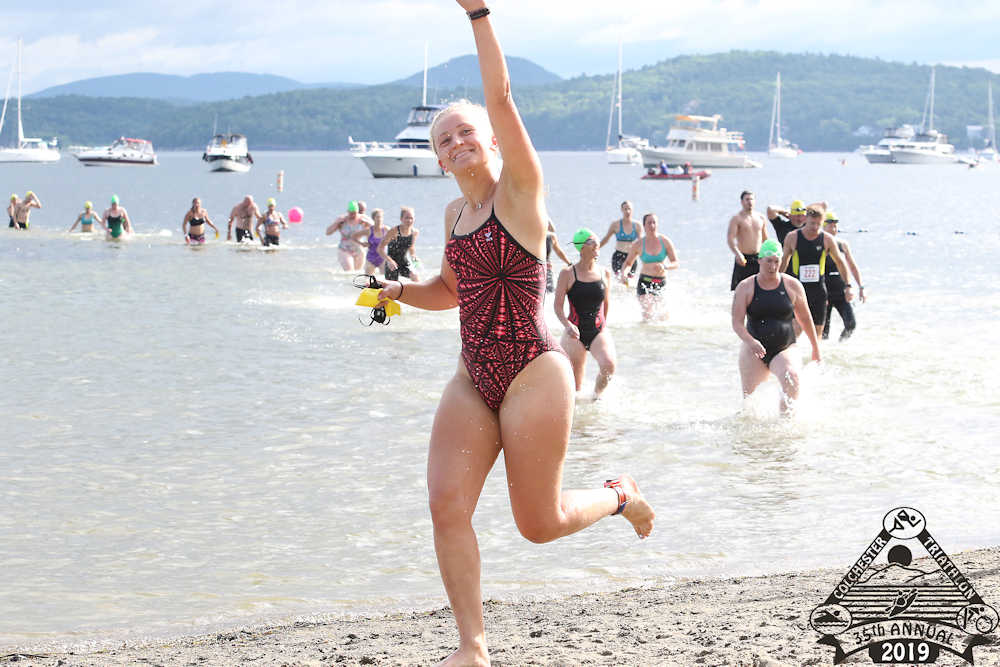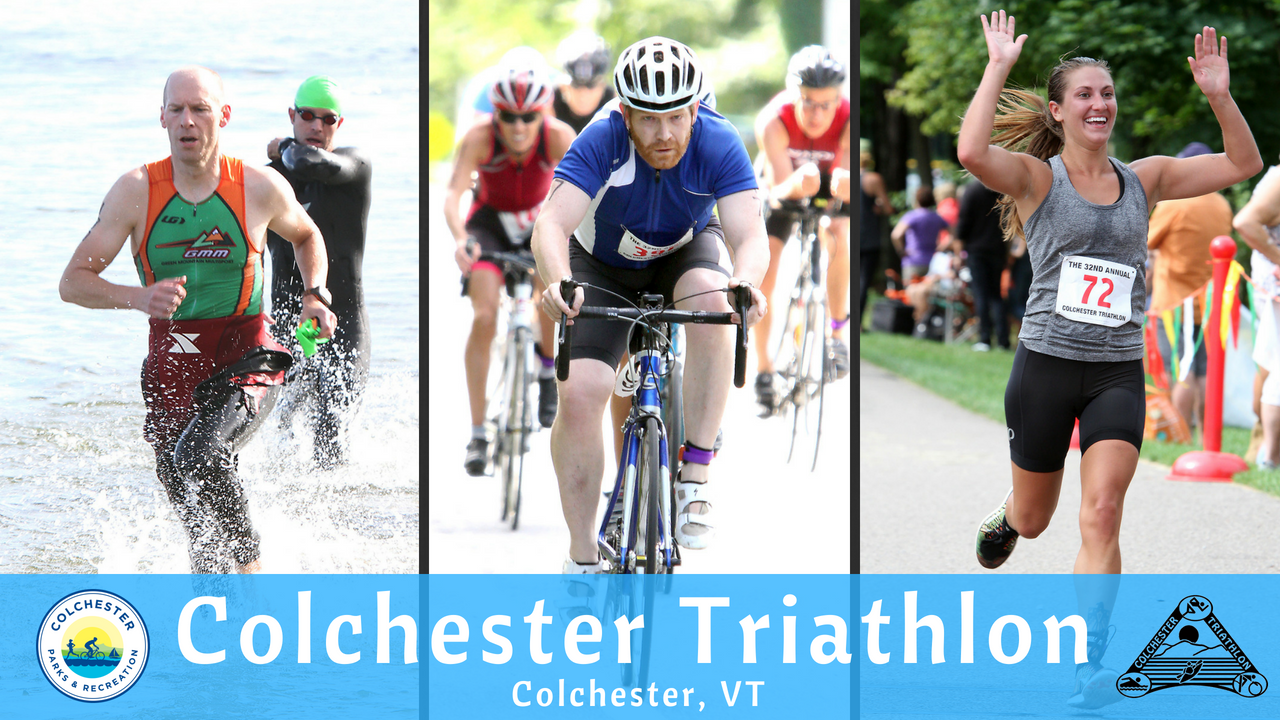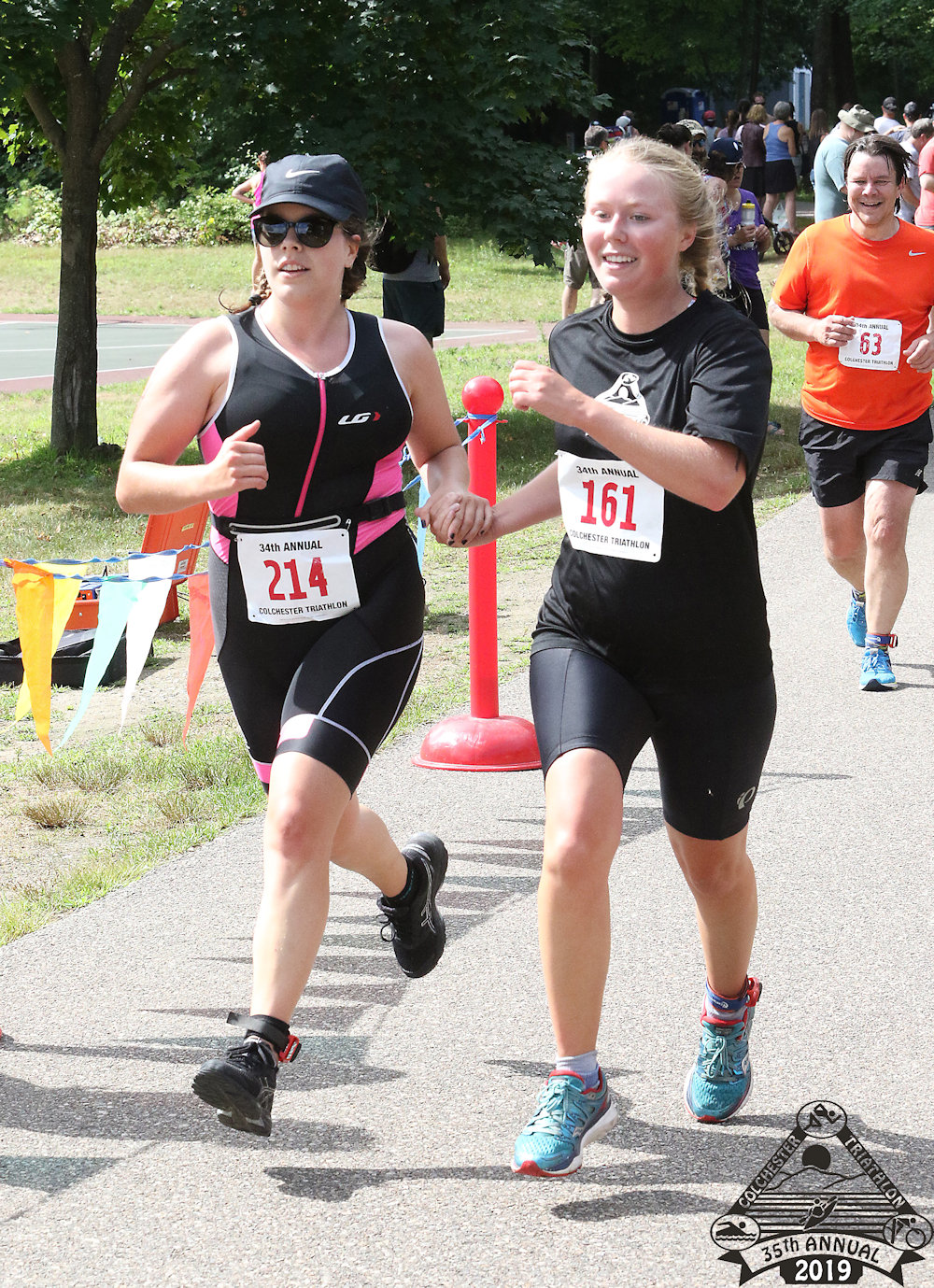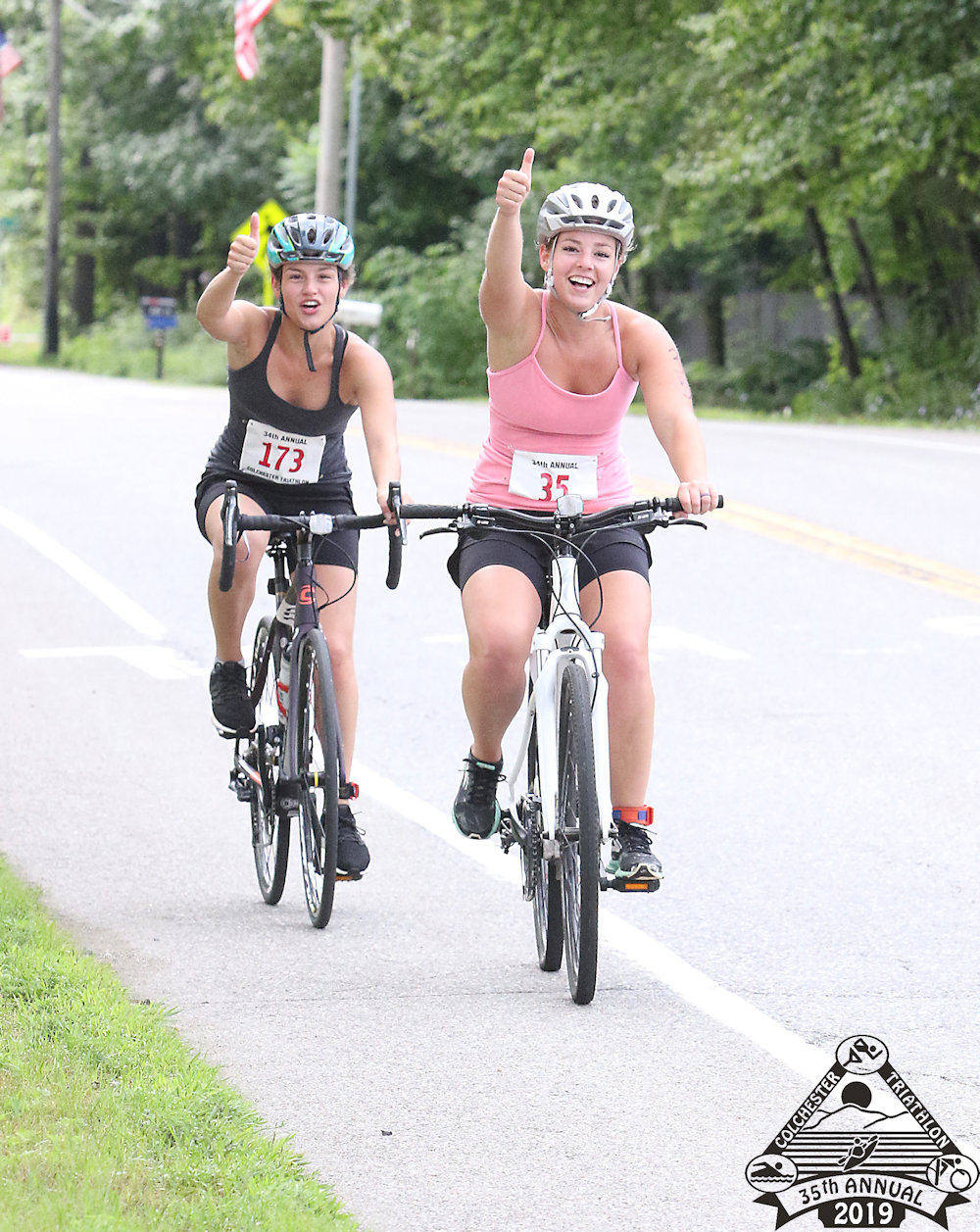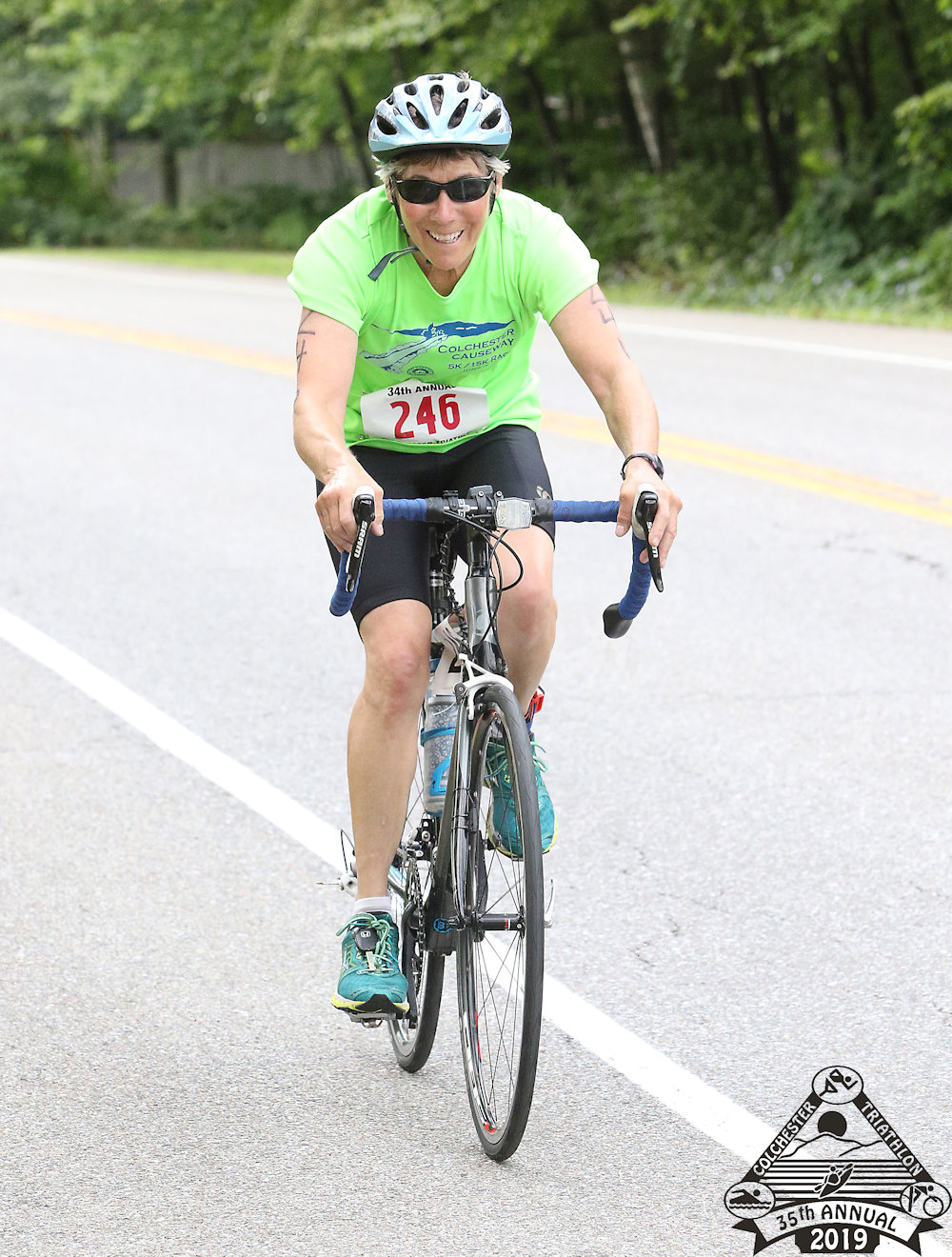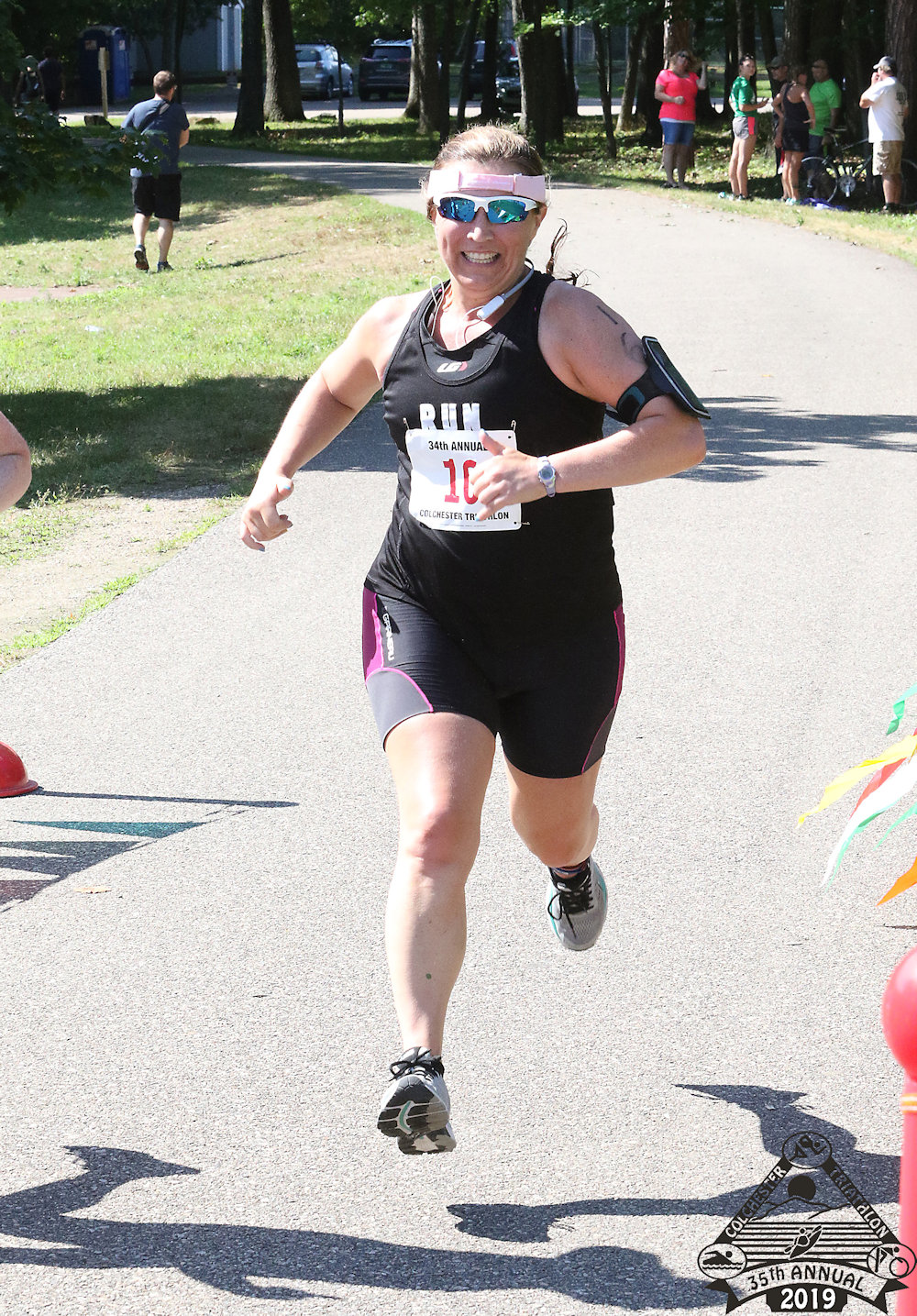 Map & Direction
Bayside Park
•
2 West Lakeshore Drive
Colchester
,
VT
05446
Get Directions