Welcome to the most preferred fitness event hosted by Xanadu Race Management with Hooters Clearwater Beach... NOT just for our favorite "local" swim and run enthusiasts but also for travelers to Clearwater Beach from around the world. Join us 5 times a year on Clearwater Beach for the Hooters Clearwater Beach Holiday weekend 5K's and Ocean Mile Swim events. We kick it off Easter weekend and it concludes in our MOST POPULAR and quickest sell out race of the year on December 31, 2016, at the Hooters LAST CHANCE RACE OF THE YEAR! .
The fun doesn't stop after you've earned your awesome Hooter's finisher's medal, as at 10:30 a.m. race day you are ALL invited to move across the street to Hooters Clearwater Beach where you each get Hooters wings and Michelob Ultra free to all registrants. Awards are presented at the party to the top males and females in each race!! Check out the details below or find us at www.727CanRace.com
Event details and schedule
We only offer packet pick up on race day which opens in front of Pier 60 as early as 8 am
The 5K run or walk along the coast on the hard sand begins right at 10 a.m. near the inflatable start Finish Line. The run is stroller-friendly because the sand is very sturdy and hard, therefore, there is no barefoot running allowed.
Our optional Ocean Mile Swim (which if you register for the 5K beach run, you are also eligible to participate in the mile swim at 9 am for no additional fee).
For updates if you are worried about weather or race day conditions PLEASE dial my cell number 727-CAN-RACE (727-226-7223)
I do not answer my phone on race day so only text me if you need an answer immediately. If my generic message plays then the race is ON! Only in the event of changes will I change the message and give details if we have delays.
Remember to pay at the pay station for parking. They are VERY strict on the beach about parking.
If you are swimming you MUST bring a swim cap and a bright color is preferred. The swim is wetsuit legal. Please pick up your athletes wristband at race check in which signifies your race category
If you are not doing the 5K at 10 am (same location) be sure to ask for your finisher's medal after the swim. We typically only pull out the medals when the 5K starts as the majority of swimmers opt to do the run.
Finisher's times ARE ALL POSTED the day AFTER the race at www.727CanRace.com We use electronic timing so your bib (for runners) and body marking for swimmers visible either on your arms or on our athlete wristband. If we don't see your bib we will assume you do not want your time posted online.
We very purposely do NOT post times race day as awards are only presented at the post race party to the top 25 5K males and top 25 5K females, as well as top 10 ocean mile swimmers.
If you are handed a top finisher card (or a poker chip which we use if it's wet out) please bring it with you to Hooters as awards will begin at 11:15 a.m.
See you on race day! This race is one of kind and we hope to have you back every holiday for Hooters Holiday weekend racing! We love Hooters!
Suzanne and Mike www.727CanRace.com
Xanadu Race Management
Get ACTIVE on the Go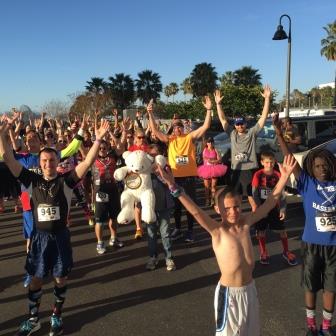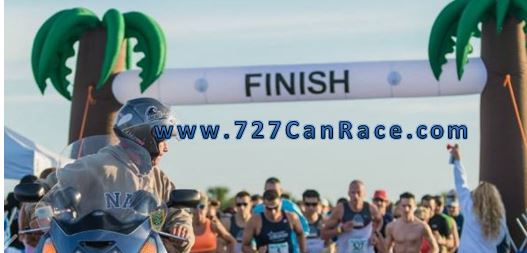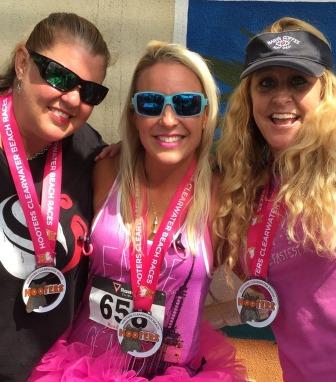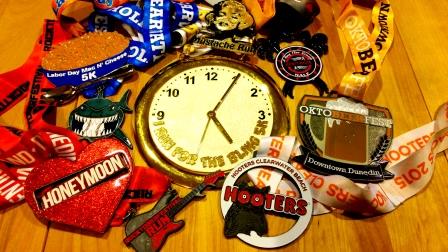 Map & Direction
Pier 60 Clearwater Beach
•
1 Mandalay
Clearwater Beach
,
FL
33765
Get Directions