Come to beautiful CASUARINA, Southern Gold Coast, Australia for the swim camp experience of your life.
Ideal for the pool swimmers or triathletes, of any ability, who would like to learn the SECRETS to faster swimming.
What is the SECRET, you ask? The answer might surprise you...
Do LESS, get MORE!
At this two-day camp Karlyn will teach you how to swim faster with less effort.
How does she do it? By using simple and easy to understand drills and techniques designed to help you to make gradual changes to your stroke, you will learn how increase your self-awareness and feel of the water. After this camp, not only will you be a better swimmer, Karlyn will give you the tools to continue to help fix your technique long after the camp is over.
This two-day camp will include:
· Faster Freestyle Workshop with before/after video with analysis
· Multi-stroke (back, breast and fly) Workshop
· Open-Water Skills and Drills Workshop at the beach!
· Inspirational talk based on Karlyn's memoir The Do-Over
· Discussions and Q and A on training, nutrition and motivation
· Karlyn's GO SWIM Instructional All-Strokes DVD ($40 USD value)
· Silicone swim cap
· Detailed handouts
· Snacks and fruit
· 100% of Karlyn's high energy and enthusiasm!
Cost for the two-day camp is $325 USD ($485 USD value)
BIO: Karlyn was inducted into the International Swimming Hall of Fame in 2015 for setting over 230 FINA Masters World records. However, Karlyn is equally amazing as a stroke technique coach who loves helping swimmers of all ages and abilities learn how to swim faster with less effort. For more about Karlyn and YouTube videos demonstrating her technique please visit
www.Karlynpipes.com and
http://aquaticedge.org/
Event details and schedule
Camp schedule (subject to change)
Saturday, December 1st @ 9 AM: Faster Freestyle with before/after video (4 hours). This workshop offers two-videotaping sessions with Karlyn's xpert analysis in a small group environment. After spending the first hour in a classroom setting, students will enter the water where she will film and analyze the "before" stroke. For the next 2-hours we will cover the basics: breathing, balance and body awareness. After we have built the frame for your strokes, Karlyn will lead you thought a step-by-step freestyle stroke progression that is designed to help you find YOUR faster and more efficient freestyle. This will be followed with a second video analysis of the "after" stroke.
Saturday afternoon: Multi-Stroke (back, breast and fly) workshop. Swimming is a lifetime sport, so why not learn how to do the "other" strokes with EASE and CONFIDENCE? Even the oh-so-hard BUTTERFLY can be fun! Don't worry if you can't do these strokes, Karlyn will teach you!
Saturday evening social with an inspirational talk. Time and location to be announced.
Sunday, December 2nd @ 8 AM: Open Water Skills & Drills at the beach and bay (approx. 3 hours). This super FUN workshop is great for anyone interested in learning the many details to effective open water swimming. Karlyn was only eight years old when she swam her First open water race and has loved it ever since. We will start at the local beach with a mini Faster Freestyle workshop, then shift to open water skills and drills including: sighting, drafting, evasive moves, warming up, start position and breathing techniques for all types of conditions and more...
Get ACTIVE on the Go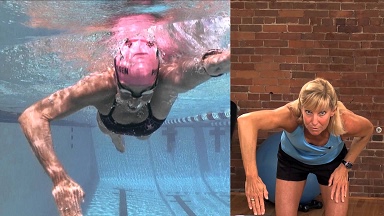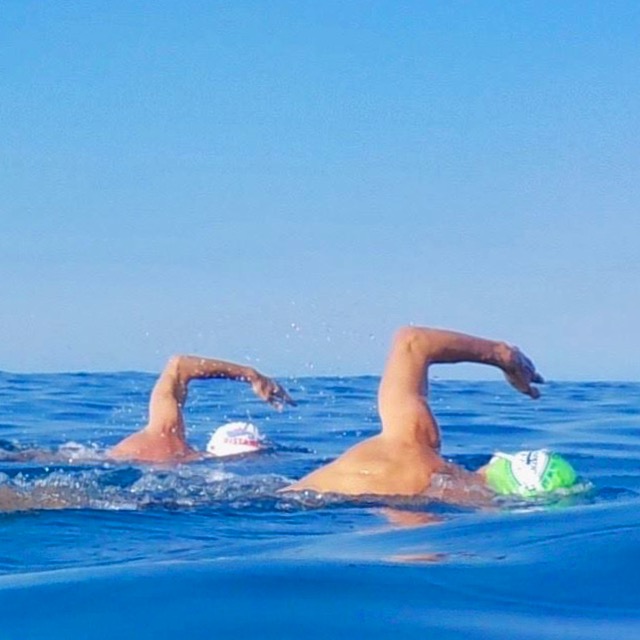 Map & Direction
Casuarina Fitness Centre Pool
•
Mainwarning Precinct Barclays Drive
Casuarina
,
NSW
,
Australia
2487
Get Directions