adidas Boost Youth Festival returns to Copley Square for the second year.  Children, ages 3-12, will participate in four events:  30 meter dash, long jump, 30m hurdles, and javelin throw.  These events all take place at Copley Squuare on Saturday, June 15th. See your kids dash or hurdle down a track and take a photo next to their time on the finishing clock.  If jumping is their thing, watch your kid's long jump into a professional long jump pit.  The javlin throw (will be soft javlins) will give kids an opportunity to test their arm strength.  Finally, some of the world's fastest athletes will be around to engage with the future of track and field.  Kids will have an opportunity to take photos, ask for autographs, and challenge these world class athletes.  
adidas Boost Youth Festival is part of the adidas Boost Boston Games.  The adidas Boost Boston Games returns to Boston for the fourth straight year.  Some of the fastest men and women in the world will speed down Boylston Street, between Exeter Street and Clarendon Street, on a specially constructed sprint track using the same surface you saw at the Olympic Games in Rio de Janeiro. Set to return is 2016 Olympic 400m Champion Shaunae Miller-Uibo, 2017 IAAF World 100m Champion Tori Bowie, world record-holder and 2016 Olympic 400m Champion Wayde van Niekerk, and 300m indoor world record-holder Noah Lyles! General viewing is free and open to the public on June 16.  Visit our website for more detalis at www.adidasboostboston.com 
Event details and schedule
Date:  Saturday, June 15, 2019
Location:  Copley Squrare
All Participants Recieve: BIB, Shirt, Medal, adidas Sac Pack
On Site Registration and packet pick-up:  9:00am-10:30am  (we encourage to pre-register on active.com)
Start of Events:  All events start 11:00am 
Track and Field Stations
Rotation of Stations by age group
Station #
30m Hurdles
Long Jump
30m Dash
Javelin Throw
Athlete Interaction
#1
3-4
5-6
7-8
9-10
11-12
#2
11-12
3-4
5-6
7-8
9-10
#3
9-10
11-12
3-4
5-6
7-8
#4
7-8
9-10
11-12
3-4
5-6
#5
5-6
7-8
9-10
11-12
3-4
What to wear?  Kids should wear athletic clothes/shoes and bring extra clothes incase of inclimate weather.  
Parking:  If you are planning on driving into Boston to watch the Youth Event, we recommend that you park at following lot (it is within a 5 minute walk to Copley Square Park); Garage at 100 Clarendon, 100 Clarendon Steet, Boston, MA 02116
MBTA: Yes, you can take the Orange Line or Commuter Rail to Back Bay Station and the Green Line to Copley Station.  Visit https://mbta.com for more information.
Global Athletics & Marketing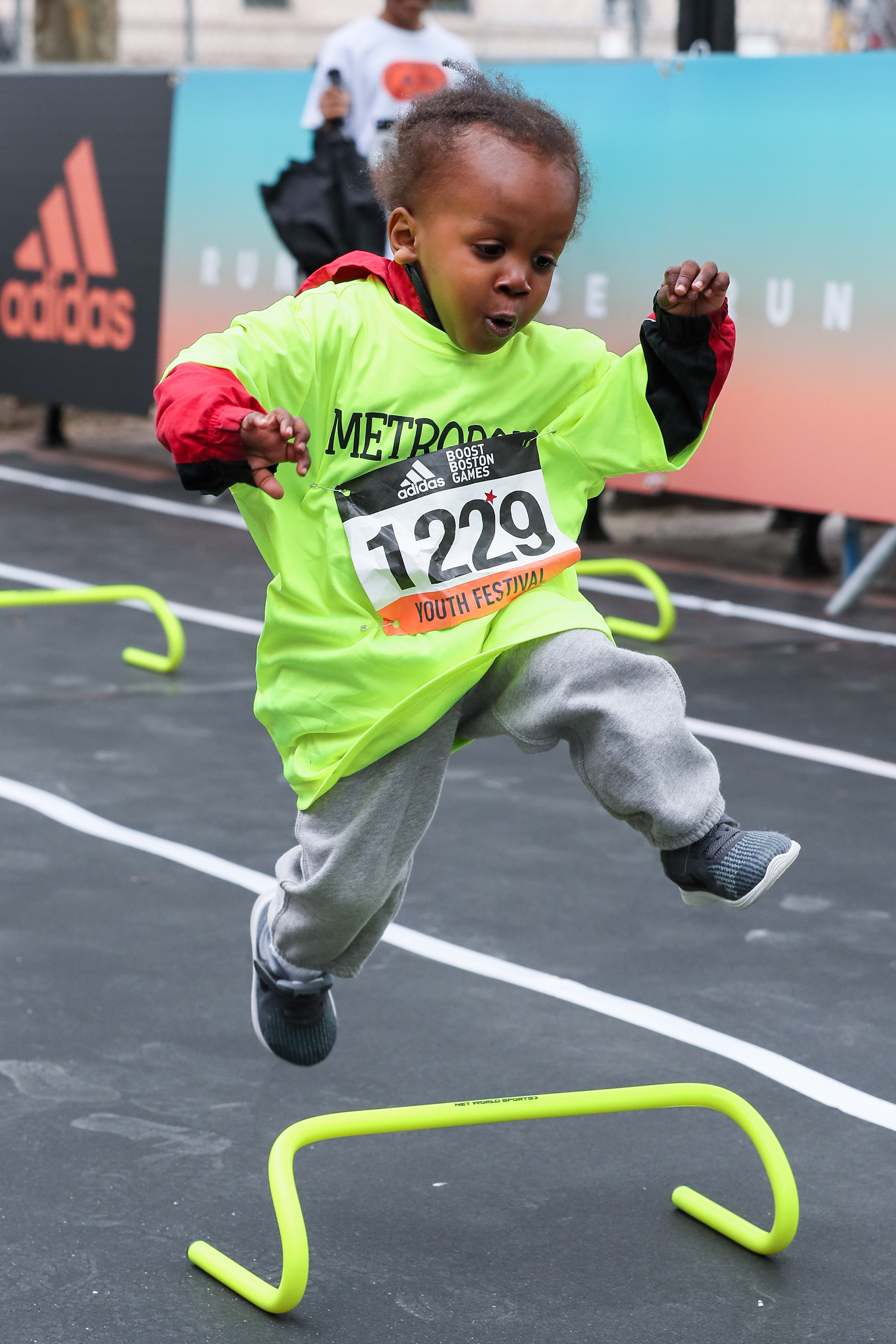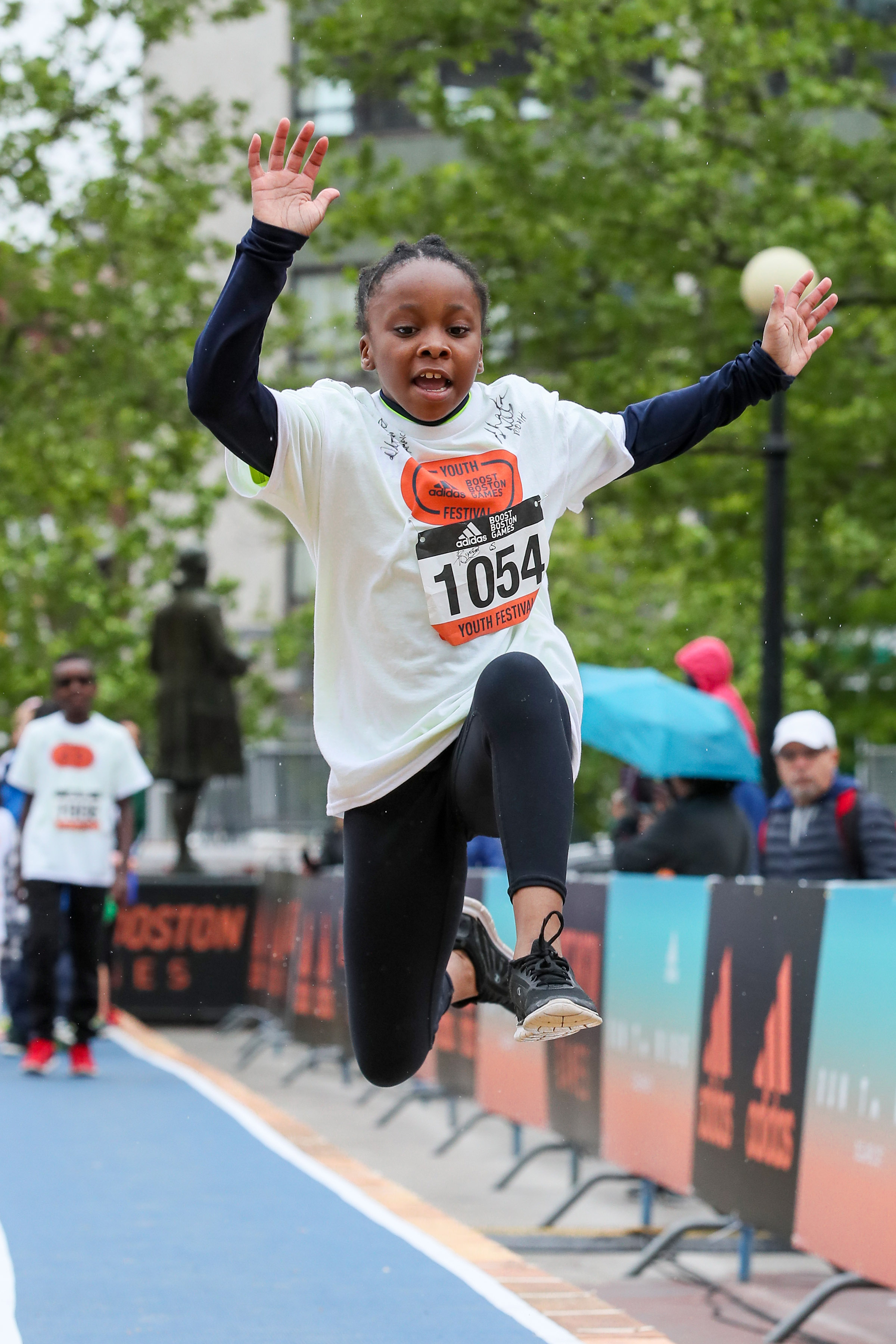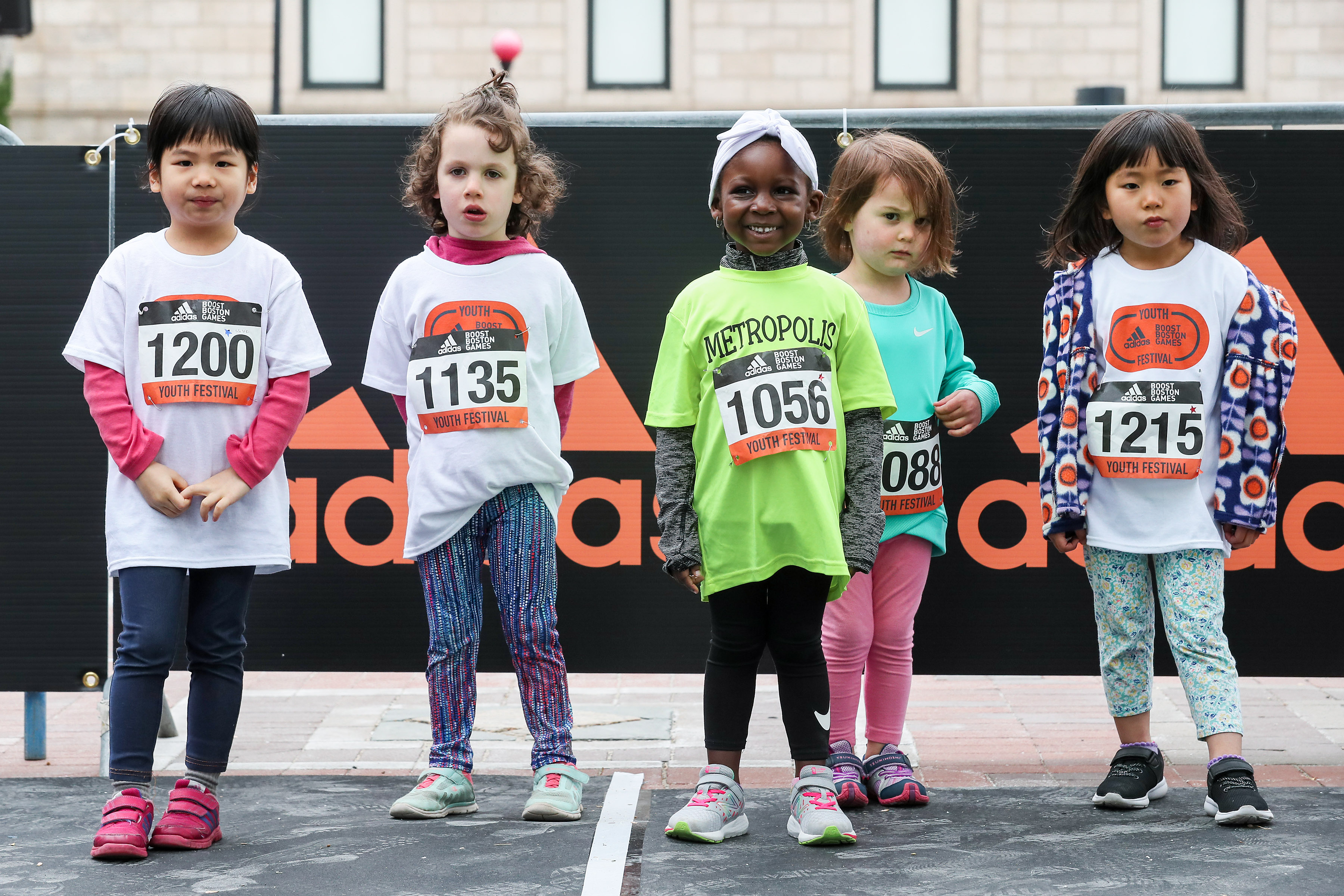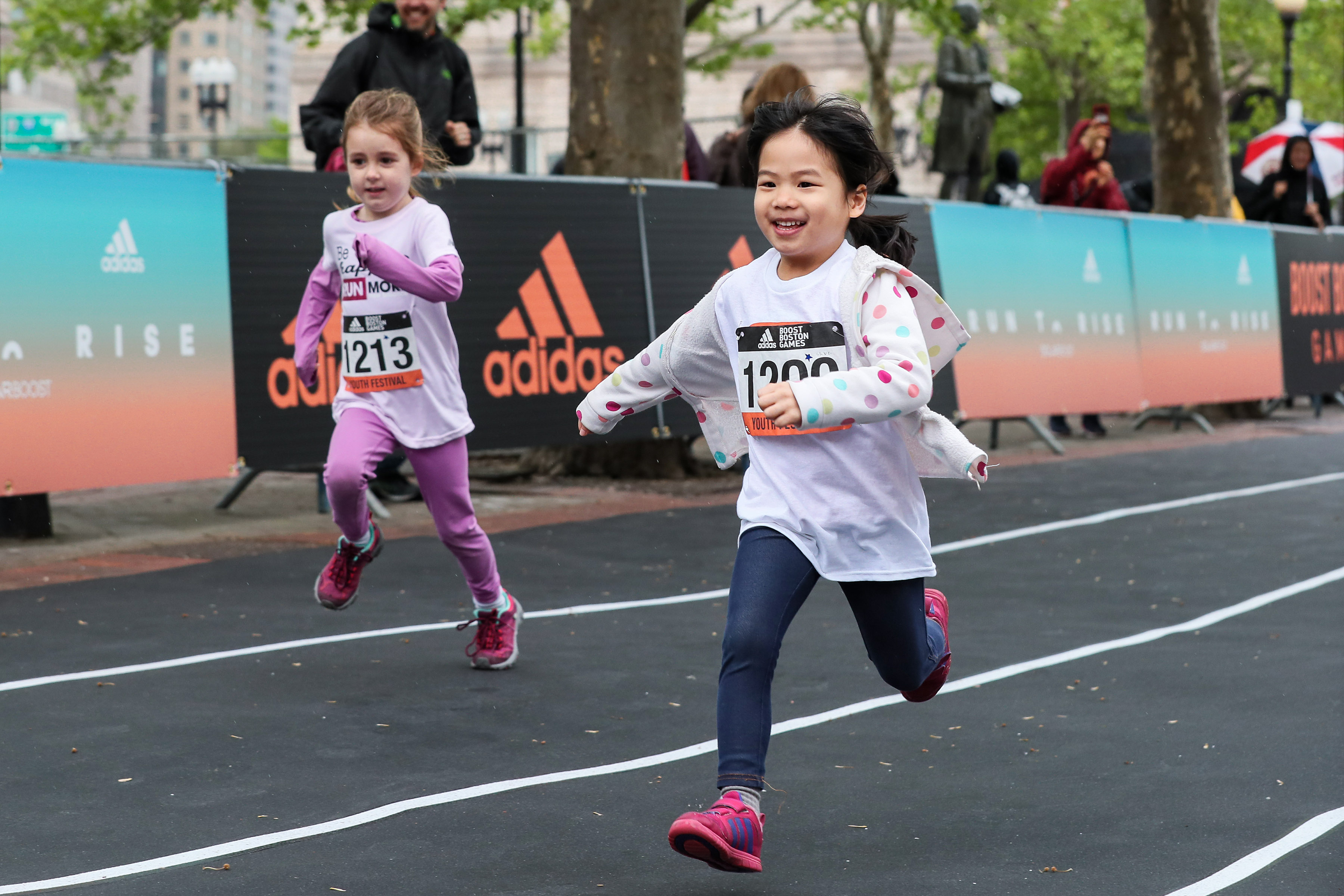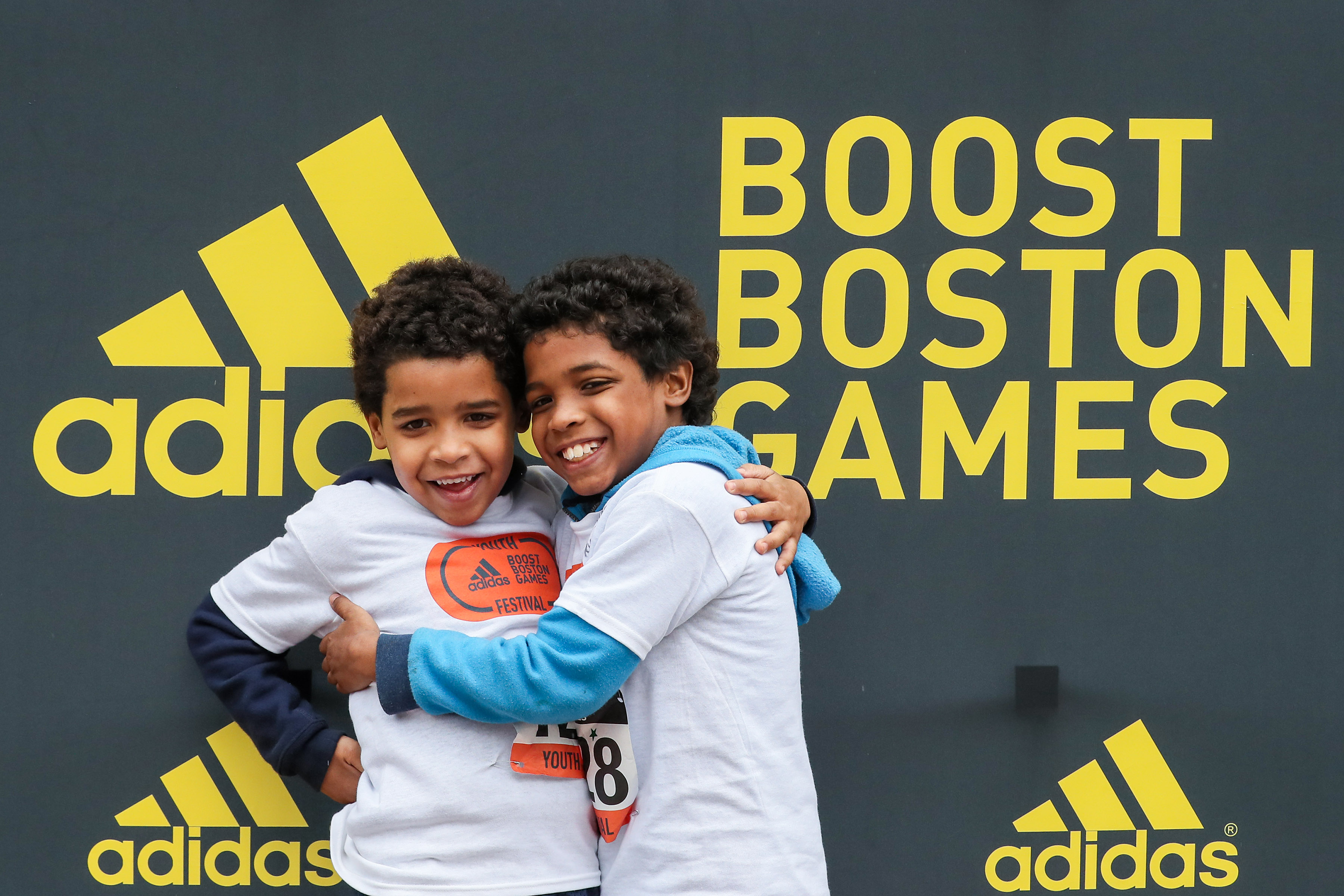 Map & Direction
Back Bay- Boston
•
560 Boylston Street
Boston
,
MA
02116
Get Directions