We are reverting to our normal swim the Sherkin to Baltimore Swim. Originally we decided to run the lousy rocks swim again this year to simplify boats and prevent crowds gathering, but everyone we talk to prefers the swim from Sherkin. So Ferries will bring people to Sherkin Island starting at 15:00 on Saturday the 24 of October with the swim start time as previously propsed for the Lousy Rocks Swim at 16:30. Briefing for the swim will be on Sherkin Pier inadvance of the start. Registration will still be at the swiling club from 12:30, with first boats leaving at 15:00. All registrations for the Lousy Rocks Swim are now transferred to the Sherkin Swim.
The Baltimore wet weekend in aid of the Wild Atlantic Pool in Baltimore a community run facility for all. After a strange fer years we hope to have a Normal swim weekend in Baltimore. This year the main event will again be the Sherkin Islad Swim which will take place in the Beautiful Village of Baltimore.
The main event of the Weekend is the Sherkin Island 2.0k swim on Saturday the 24th of September starting at 16:30 from Sherkin Slipway and finishing on the Slipway at Baltimore Pier.
Event details and schedule
Registration for the Sherkin Island swim will take place on the morning of the 24th of September just before the swim. Registration will be at the sailing club, participants to respect social distancing during this process. Registration will take place from 12:30 to 15:30 at the Sailing Club at Baltimore Pier, safety briefing will follow at approximately 16:15 on the pier on Sherkin and we plan to start the swim at 16:30. Swim Time subject to the Cape Clear and Sherkin feriries being clear of the swim course.
A full briefing document will be issues prior to the swim.
September 24, 2022
Saturday
Media
1 Photos and Videos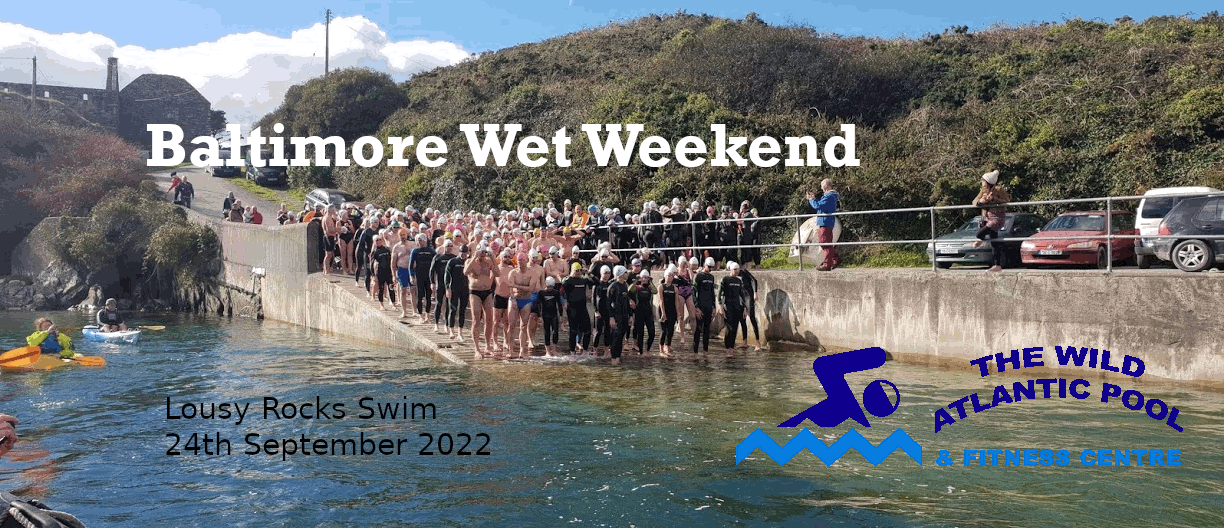 More events from this organizer