Celebrate Texas' Message
From the deep piney woods to the Chihuahuan Desert; from the Gulf Coast to the Staked Plains, Texas has room, opportunities and challenges enough for everyone. From the days of Lorenzo de Zavala, Sam Houston and David Crockett, Texas has been the "Land of the Great Second Chance." People have come here from all over the world to build a new life.
The land we know as Texas has never cared about a person's skin color nor their political affiliation or where they came from or who they were or who they thought they were. Texas has always been a stern leveler and that is to say that Texas can be demanding and difficult as well as beautiful and sublime. To be successful, she demands of her people hard work, individual initiative, personal integrity, courage, self sacrifice and an abiding belief in freedom. It has been that way from her earliest recorded history and so it is today. These qualities are so much a part of the Texas makeup as to be almost genetic. These are the things that Texans believe in and unite us and they are the things we wish to pass on to future generations. They are what makes us Texans and Together We Are Texas!
Event details and schedule
Race start time is 8:00 am on March 5th at the south end of the Congress Ave Bridge (near Bat Statue).
PLEASE NOTE THAT PACKET PICKUP WILL BE HELD AT LUKE'S LOCKER on Friday March 4th between 10am-6pm. You can also pick up your packet the morning of the race at the south end of Congress Ave bridge (near Bat Statue.)
Luke's Locker
115 Sandra Muraida Way
Austin, TX 78703
(512) 482-8676
Get ACTIVE on the Go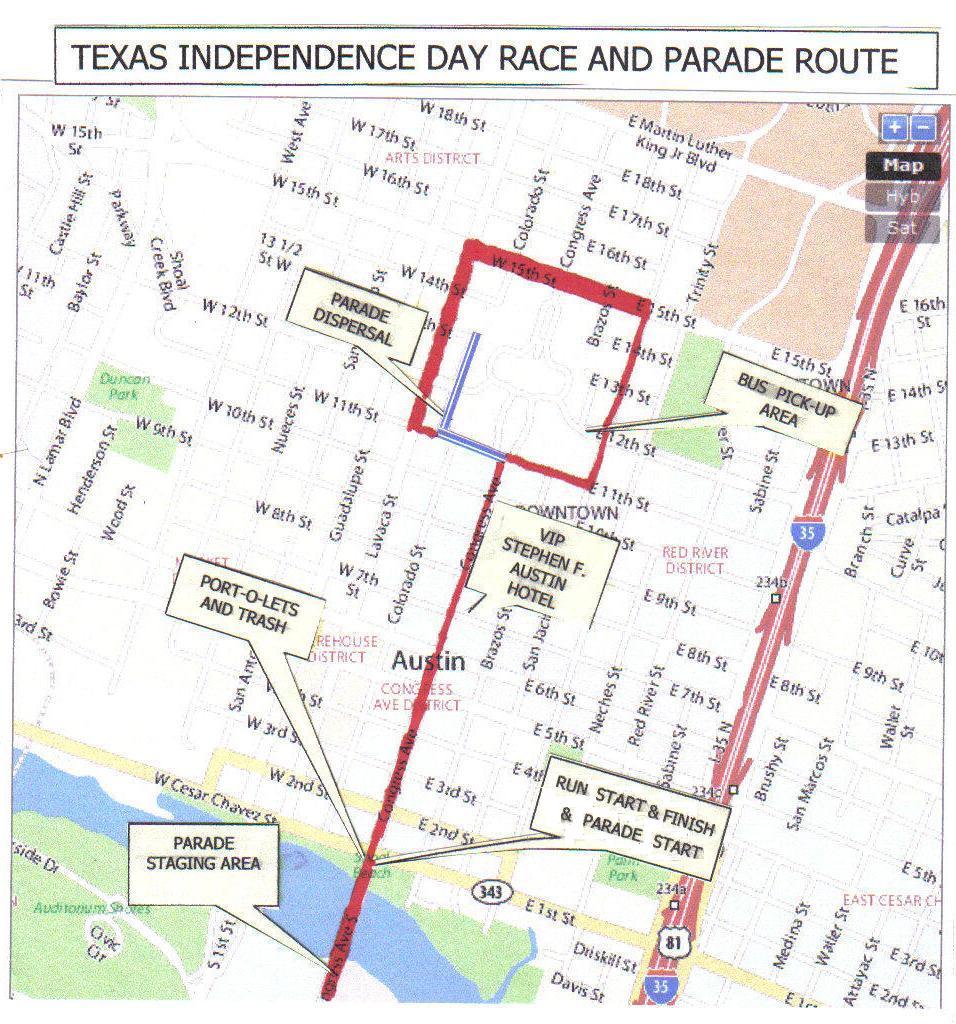 Map & Direction
Congress Avenue Bridge by Bat Statue
•
South side of Congress Ave Bridge
Austin
,
TX
78701
Get Directions