Our non profit plan has two objectives, we are going to own/centralize the major national events occurring during the MLK Weekend Nationally, with one outcome, and we are going to promote economic growth within our community. We will accomplish these objectives over three phases beginning the weekend of 12 Jan 2018. Phase Two begins over the MLK Weekend in 2019 and the final phase begins the MLK Weekend in 2020. Phase one involves the initiating the following events: MLK Weekend Mixer, MLK Marathon, Half Marathon, Bike Tour and Health & fitness Expo.
These events will take place on and around Streets named after Martin Luther King Jr. accross the United States.
Changing the look of MLK Jr. Drive Starts in Atlanta Ga.
January 2018

http://www.cnn.com/2016/01/18/us/martin-luther-king-jr-streets/
Event details and schedule
FOR VOLUNTEER OPPORTUNITIES CLICK THE LINK BELOW
https://vmodcui.active.com/volunteer/jobs?eventGroupId=914402
Quality Of Life Expo & Packet Pick -Up
LOCATION: WASHINGTON HIGH SCHOOL
45 White House Dr. SW, Atlanta, GA.
TIME:
Friday 1/12/2018 4:00 P.M.-7:00 P.M.
Saturday 1/13/2018 9:00 A.M.-6:00 P.M.
NO RACE DAY PACKET PICK- UP
RACE DAY DETAILS AND SCHEDULE
WHEN: Sunday, January 14, 2018
START LOCATON: Booker T. Washington High School
Start Times:
Bike Tour 6:30 A.M.
Marathon and Half Marathon 7:00 A.M.
POST RACE EVENTS:
*Finishers Medals for ALL participants
*Age Group Awards for Marathon and Half Marathon
* Finish Line Festival with music, post-race fuel & awards program for Marathon and Half Marathon
Virtual Events:

Virtural particpants must submitt proof of miles completeed in the catagory of which they registered. See website for additonal details.
All virtural participants will be mailed a custom finishers T-shirt and Medal.
Route Links
Full Marathon:
https://ridewithgps.com/routes/26628081
Half Marathon:
https://ridewithgps.com/routes/26400699
13 Miles Bike Tour:
https://ridewithgps.com/routes/26400699
The MLK Jr Drive Merchant's Association
Get ACTIVE on the Go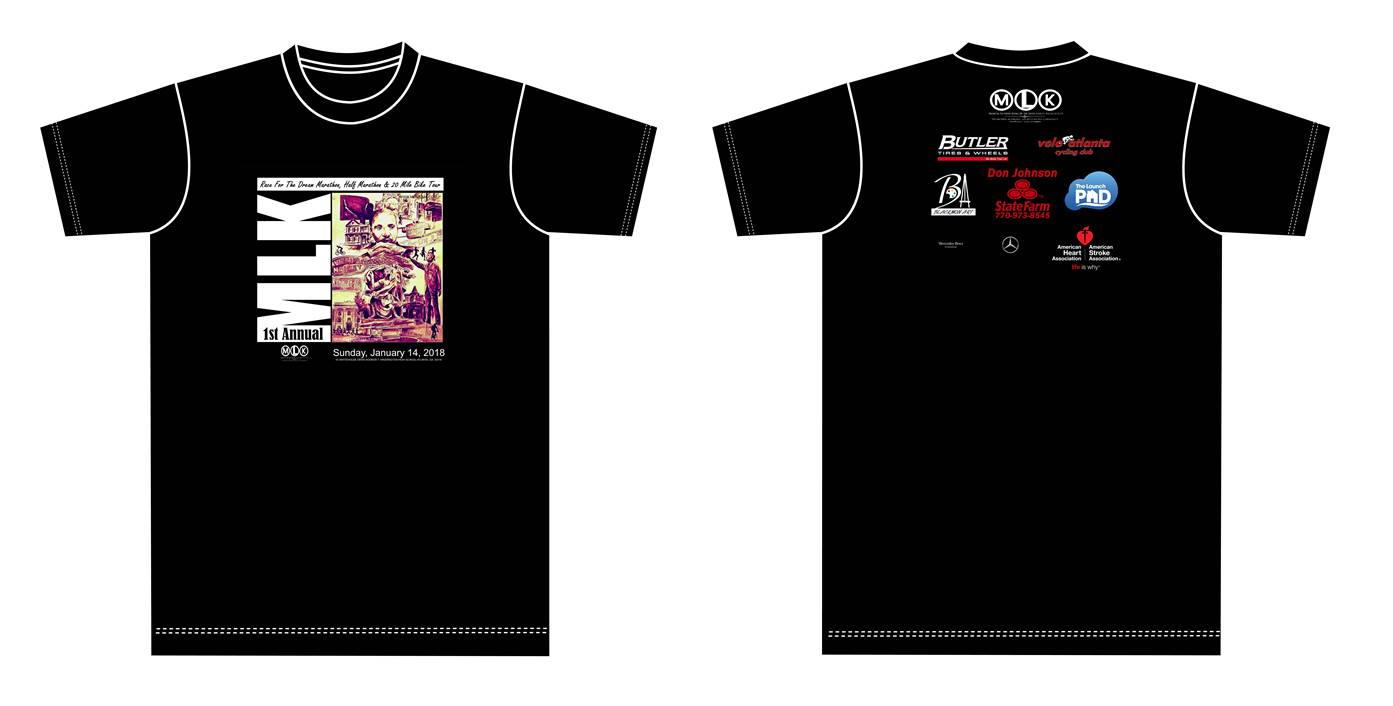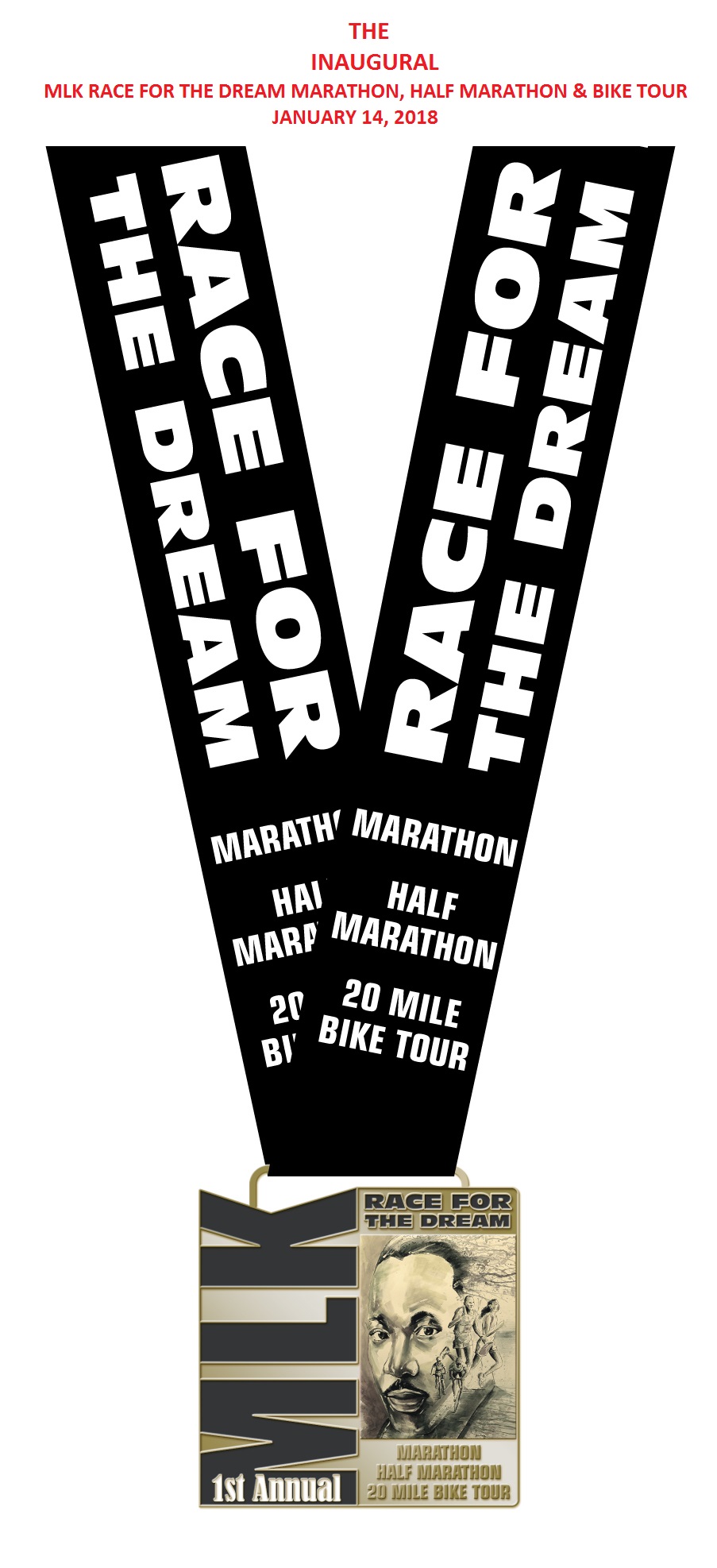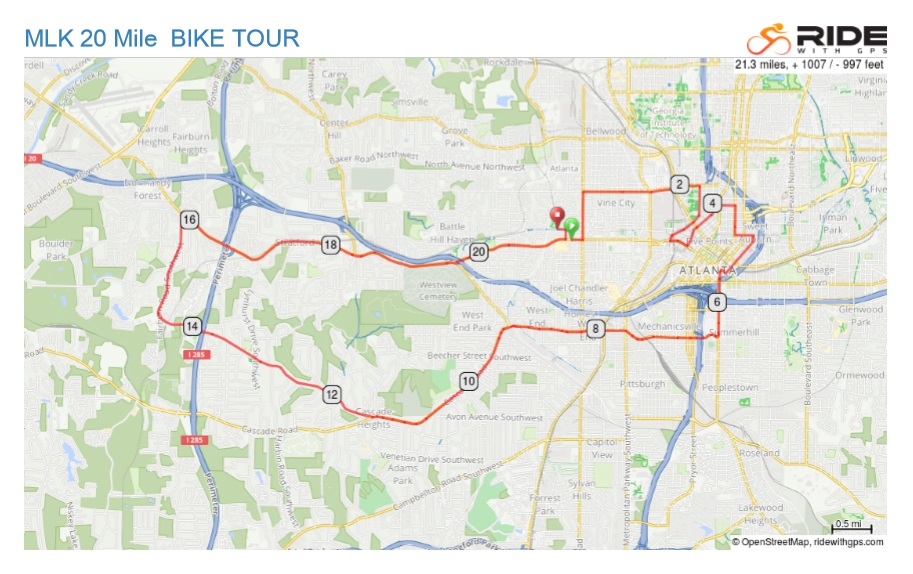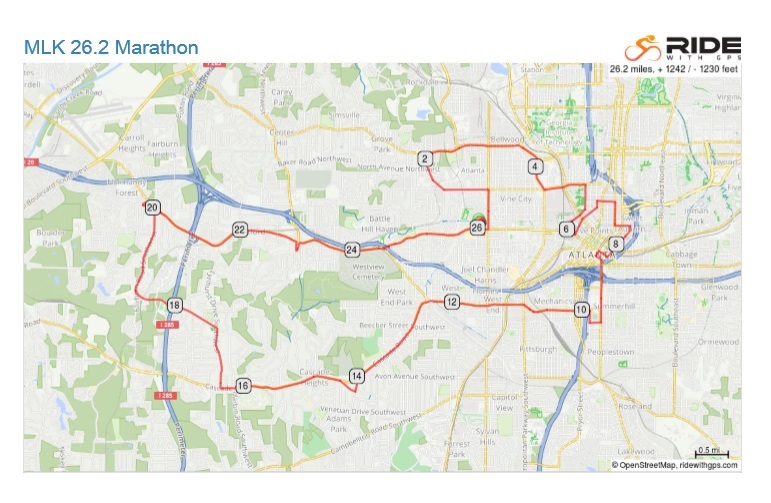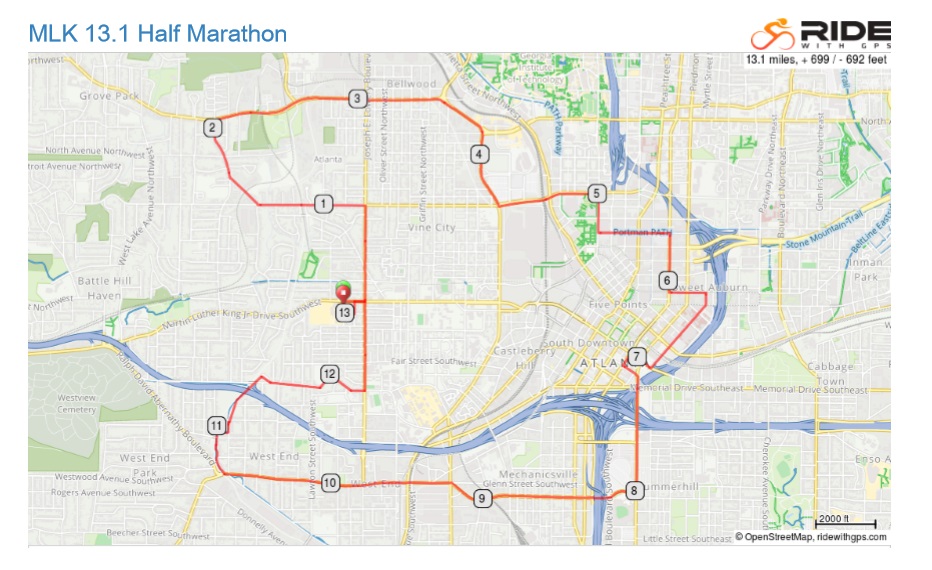 Map & Direction
ATLANTA
•
45 WHITEHOUSE DRIVE BOOKER T. WASHINGTON HIGH SCHOOL
Atlanta
,
GA
30314
Get Directions