May 22 - 25, 2020
10th Annual 2020 Ruck to Remember
May 22 - 25, 2020
Iwo Jima War Memorial • Memorial Circle

Arlington

,

VA

22209
View Map
Organized by

Ruck to Remember
Save on this event with ACTIVE Advantage
Your Advantage member discount automatically applies at checkout
Save on this event with ACTIVE Advantage
Members save up to $10 on registration fees and more!
Get up to
$10 OFF
this event
Advantage members save up
to $10 on registration fees!
Media
7 Photos and Videos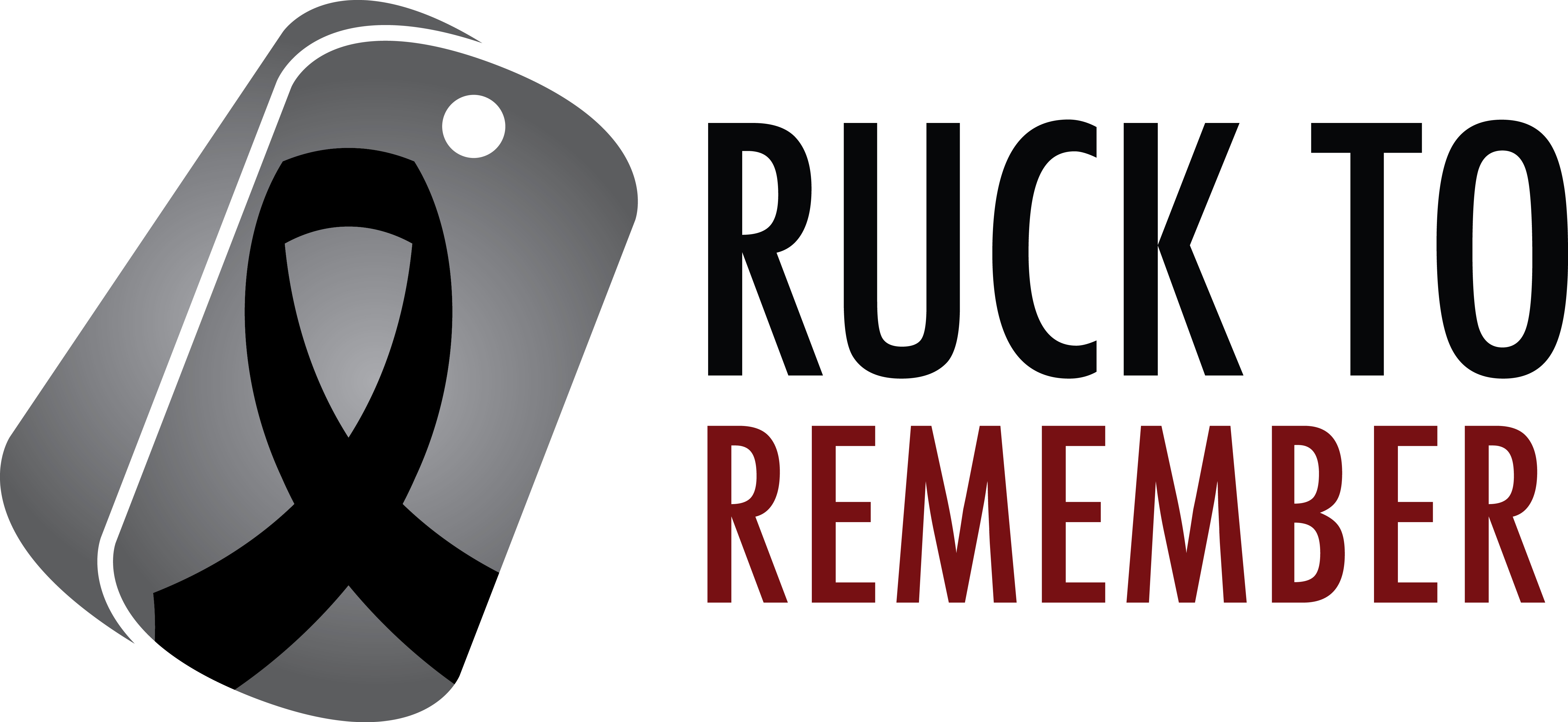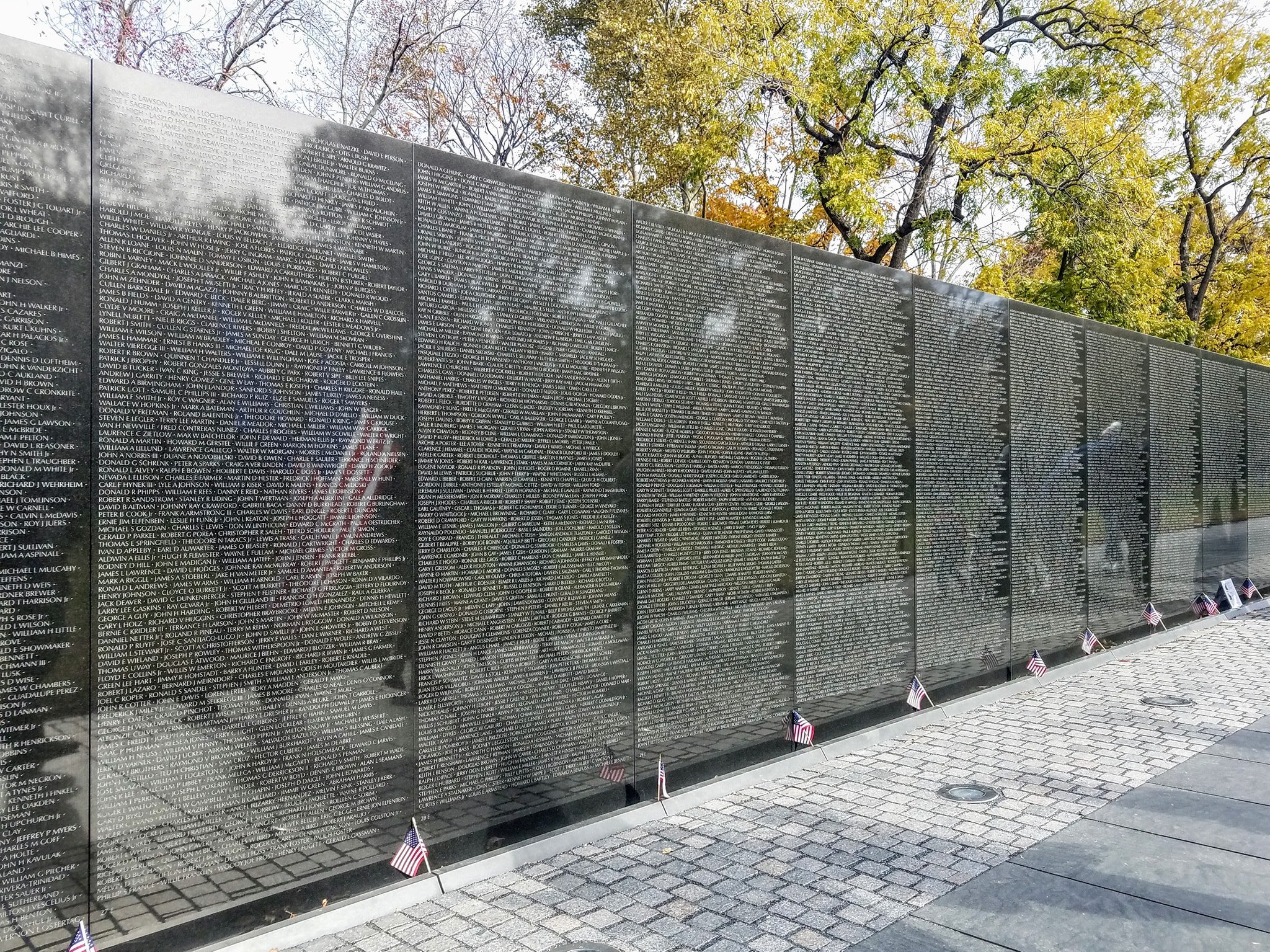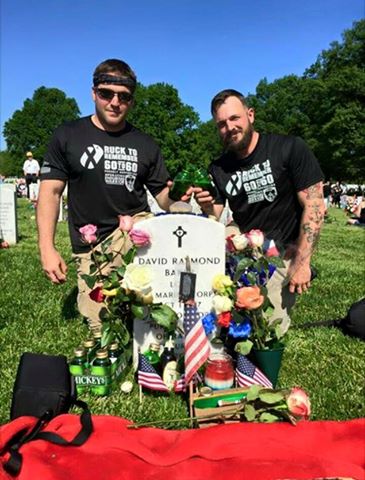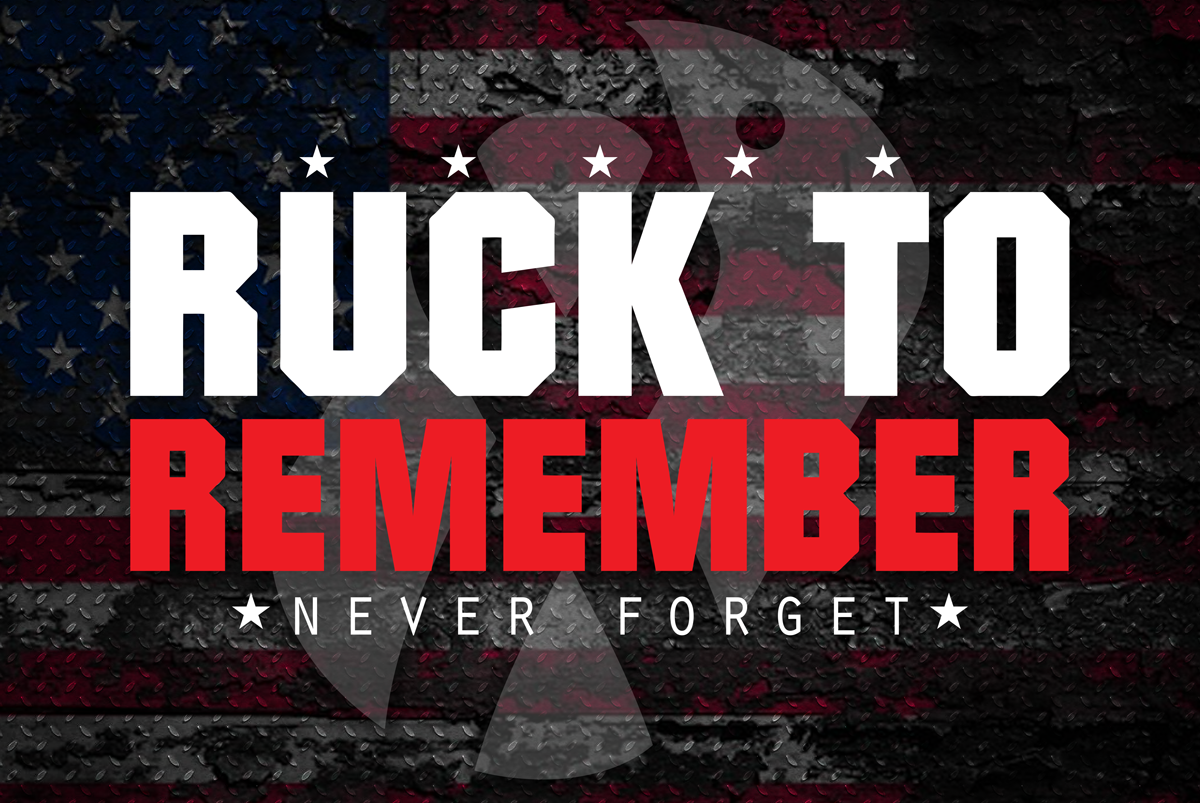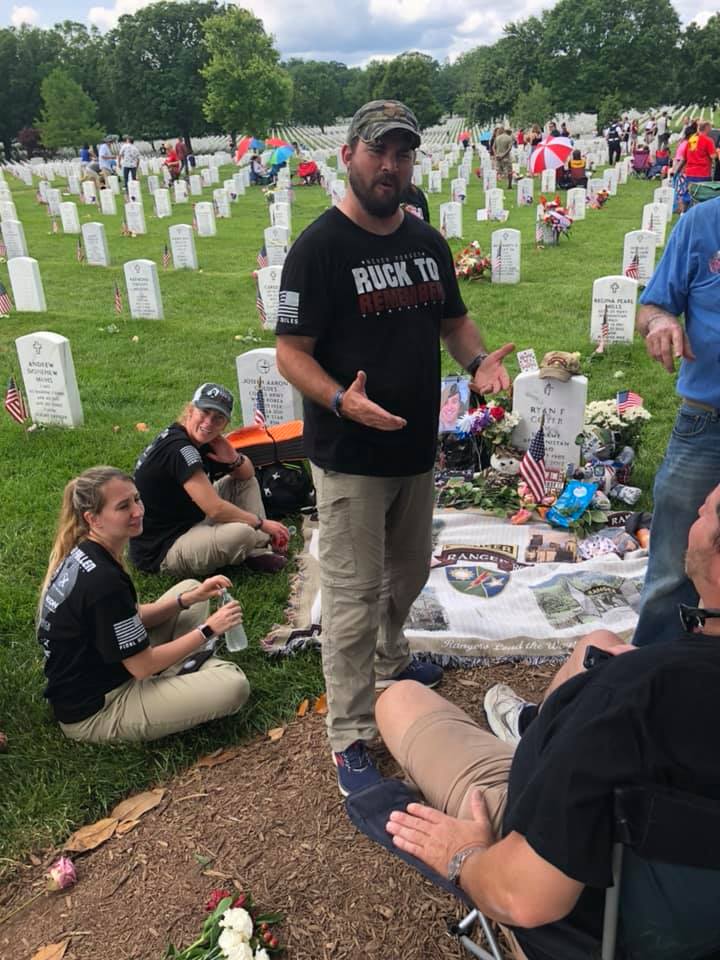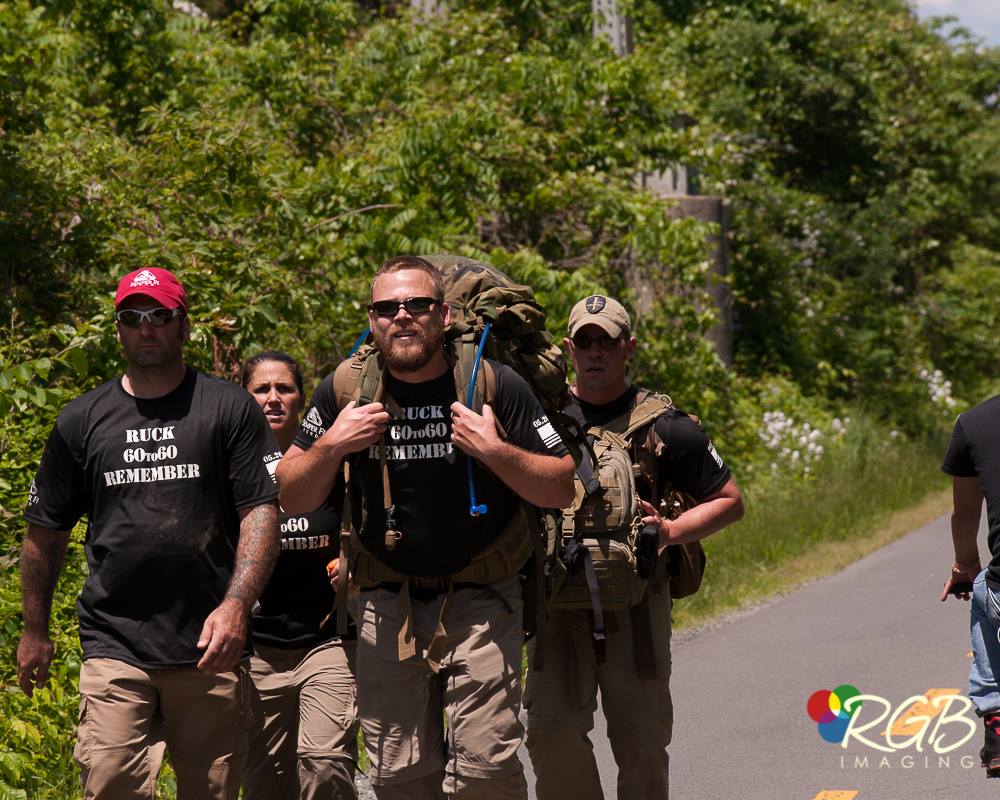 May 22 - 25, 2020
Monday, Friday, Saturday, Sunday
Iwo Jima War Memorial
Memorial Circle
Arlington
,
VA
22209
View Map
The Ruck to Remember's mission is to Honor, those that sacrifice all & Empower & Inspire our Veteran community coming home wearing the wounds of war.
Every year, over Memorial Day weekend – Our Mission is to raise awareness while Never Forgetting the sacrifices made.
60 to 60:  is a 60 mile Mission that traverses over the Appalachian Trail, then down through Virginia, where the Team links up with the Final Miles Team to complete the Annual Ruck to Remember.  The 60 to 60 is our hallmark event, and though arduous, it symbolizes the sacrifice, endurance, and show of force of our military.
Final Miles | Washington DC:  This 6-mile movement, begins just before sunrise on Monday, Memorial Day morning. Beginning at the Iwo Jima War Memorial in Arlington VA, you will traverse down through the National War Memorials, for a final movement over Memorial Bridge and to Arlington National Cemetery.   The Mission ends with a Silent Final Mile movement down to Section 60 and or any section you may want to visit.
Final Miles | Denver:  This 6-mile movement, begins just before the sunrises on Monday Memorial Day morning.  Participants will meet / muster at J K Mullen High School and shuttled to the World War II Memorial, located just outside Denver.  To kick off the mission of remembrance and before the hike to the Ft. Logan National Cemetery, you will hear stories of valor then begin the Mission to the cemetery to honor & remember.  This hike is a team hike where you will meet some of the finest patriots and veterans as you move together for 6-miles ending at the National Cemetery with final stories of valor.  This amazing journey will go by quickly, but the memories will last a lifetime. 
Event details and schedule
isMay 22 – Friday (Mission Check-In) * Required for all 60 to 60 Team members / Optional for Final Mile Team members (DC) 
Team Hotel / Packet Pick Up – TBD
(1600 – 1900) Pre Mission Check In (required) & Team Meet & Greet:  You will receive Your Mission T-Shirt Here (Final Mile Team Members can pick up here or Monday morning)
(1900) Mission Briefing
60 Mile Mission:
May 23 – Saturday 
RP: Iwo Jima War Memorial – 1 Memorial Drive Arlington, VA (Dressed in Mission T-shirt, tan pants & Gear)
(0430) Mission Briefing & Load for Bus Movement
(0700) Arrival @ Harpers Ferry WV – Staggered Team Launch (0.0 m)
(0930) RT 9 (Key's Gap – App Trailhead/picnic area) Rest Stop (6.0 m)
(1500) Arrival @ Purcellville VA (21.5 m)
(1600) Hosted Dinner – Mission BBQ
(1800) Gear/Sleep area prep
(1900) Stories of Valor
(2200) Rest/Sleep
Sunday – May 24
Purcellville Volunteer Fire Station, Purcellville VA
(0430) Reveille – clean up & pack up
(0600) Team Staggered Launch
(0900) Catoctin / WOD crossing Rest Stop (29.5 m)
(1215) Ashburn Volunteer Fire House Rest Stop (35.5 m)
(1430) Arrival at Old Ox Brewery (Half Time) (39 m)
(1800) Full Team Movement to Extraction Point
(1830) Arrival at Extraction Point/load busses (40 m)
(1900) Vehicle Movement to Vienna Town Green
(2000) Staggered Team Launches
(2300) Team Rally Point for Full Team Movement (43 m)
(0200)  5/24 – Estimated 60 to 60 Team(s) arrival to Iwo Jima (54)
May 25 – Monday (Memorial Day – Final Miles)
Iwo Jima War Memorial – Arlington VA
(0330) Final Mile Team Members Arrival to Iwo Jima War Memorial
(0400) Final Mile & 60 Mile Team-Up / Stories of Valor
(0430) Stories of Valor
(0545) Depart on Final Mile (Full Team Movement)
(0630) National War Memorials Movement (55 m)
(0900) Final Movement from WWII to ANC
May 25 – Monday (Memorial Day – Warrior Walk
(0830) Check-in (Lincoln War Memorial)
(0915) Begin Movement with 60 to 60 & Final Miles (DC) participants

(1000) Mission Complete 
2020 10th Annual - MISSION COMPLETE
WO&D (trail) Crossing Points of View
Family and Friends are welcome to cheer you along the mission route – below are crossing points where the team will be coming through (Sunday, May 28): Note, times are subject to change based on the mission and logistic requirements.
Hamilton Station Rd (0745)
Charles Town Pike (0720)
9:00 am Catoctin Circle Leesburg VA (break)
Harrison St. SE. (0945)
Clairborne Pkway (1130)
1215– Ashburn Rd/Ashburn Fire & Rescue Station 6 – Lunch on Trail for Athletes
1500 – Old Ox Brewery / Rock to Remember SOV Event
Please Note:  ALL TIMES ARE ESTIMATES & SUBJECT TO CHANGE
60 Mile Mission – Required Gear
Ruck/Back Pack (Tactical or Practical) – must be worn on your back at all times
Water –  A Camelbak type system (i.e., source, Blackhawk) must be able to carry 200 oz in total and be refillable (most Team members use 2 – 100 oz bladders) and secure them in their Ruck.
Sleeping system – you will have a chance Saturday night to get some rest – this is outside in a grassy field – note, year after year we advise people of the cold and wet grass – being able to get sleep here will go a long way for you to complete the mission. We recommend a Sleeping bag, earth mat, or something that will keep your body from direct contact with the ground and preferably warm & waterproof.  Tents are not allowed due to space constraints.  We do, however, recommend Bivies. 
USG issued ID (Valid Drivers license, or walking card) due to safety requirements and problems in past years (folks walking off and quitting)– You will be asked to turn your ID into our Red Team / HQ OPS – If you decide not to continue on the mission – or when we all complete the mission your ID will be given back to you.
Cash – You will have a chance to stop and purchase resources along the way – sometimes it's just enough to keep you on the mission.
Head Lamp w/white lens – this will be used on all night movements – and trust us, we have a long night movement.
Tan/Khaki Pants, i.e., Cargo, Hiking, Performance – Only PANTS ARE PERMITTED – NO SHORTS.
Personal First Aid kit (Must be marked and accessible by a TL or Teammate in the event of an emergency) Kit must also include a Cold Pack.
FOOT CARE KIT – In years past, this was under recommended gear, but it is paramount each Athlete bring a kit to address potential foot problems, i.e., blisters, hot spots, etc. Your Team Leader is always prepared to help you with foot care – so on that note, have somebody wipes to clean your feet (they are suitable for other areas too).
Green Chem Lights / Glow Sticks (can be battery operated) but be able to last 24 hours (these are also good to mark your gear in the dark).
SOCKs SOCKs SOCKs – They will feel like a shower for your feet – bring at least two pair or as many as you want. Most of the TL's carry six pairs.
FOOD – There are two meals provided (Saturday PM & Sunday Afternoon) everything else you should prepare for.  
Please note provided meals are an added value resource but may not fill you up!!! The meals are usually BBQ or Pizza – if you can't tolerate any of those – please be sure to pack enough food – and the food you want to eat. You will want snacks along the way (see more under Prep tips below).
FINAL MILES: Gear List (for the folks meeting us at Iwo early Monday Morning)
Backpack w/Water Supply – camelback or even a few water bottles in a small pack will work – must be able to carry 100 oz of water.
Tan/Khaki Pants, i.e., Cargo, Hiking, Performance – Only PANTS ARE PERMITTED – NO SHORTS.
US Issued ID (drivers license, walking card, etc.)
Recommended Gear
Back up batteries for anything requiring them, e.g., phone, music, etc.
Cell Phone (know how to waterproof if you bring it) but we like it when Athletes tweet, Snapchat, Instagram, and FB their journey with #60to60
HeadPhones – You may want to listen to your music, but your teammates may not!
Extra cash – we will have plenty of breaks and stopping points
Pocket knife/multi-purpose tool
Chapstick
Sunglasses
Body glide
Compression gear
EXTRA Weight
Some participants desire to carry extra weight - in their way to make the mission & sacrifice more meaningful. This is a great way to honor a fallen brother or sister, but year after year, we see people dump their meaningful weight – some times a precious memory to make the mission. Please note the Safety Vehicle will not be able to retain gear at any time – so if you bring it, you carry it, or trash it.   Examples of extra weight are bricks, weighted plates, sand pills, etc.