It's the Holidays!!! What better way to celebrate than to do a virtual AND support a wonderful Charity! Registration for this event will support the SNUC Foundation!
This awesome medal can be yours! You Pick the Distance! the Time AND the Location! Like to walk a mile with your pup? Great!! Been working on that marathon? Fantastic!! It's your choice!
AND for a special discounted rate, you can get TWO of these amazing medals! (They look AWESOME on a tree! ) Start a family tradition and do a 5K for the holidays; and adorn your tree with the medals!! They are ready to ship; order by 12/10 to guarantee Christmas delivery!! (We'll do our best after that, but no guarantee...so order today! They are ready to ship!!)
SNUC Foundation is a 501c2 organization seeking donations to help fund research into a cure for Invasive Sinonasal Undifferentiated Carcinoma. SNUC is an uncommon and highly aggressive form of cancer. Your contributions are needed for research into this rare and little understood form of tumor. You may contribute through direct deposit to the SNUC Foundation, Inc. at Chase, through PayPal or buying a T-shirt.
For further information on SNUC Foundation, please click on: http://snuc-cancer.org/index.html
Event details and schedule
Frequently Asked Questions:
1. What is a virtual event and why would I do one?
A virtual event is a race of varied distances completed at YOUR convenience! We will create the event, the You decide how you want to complete (run, walk, bike, wheelchair, treadmill, etc.) the distance you choose, when and where! (Some special events or Challenges may not have separate registration for Cycling vs Running; Just calculate 3:1 ratio for miles for Cycling!) Why do a Virtual? Many of you are training for running or biking events; and this is a way to get that extra little bit of motivation along the way! Some of you may be just starting out with an exercise program. What an awesome way to reward your accomplishments! Maybe you just like to collect bling! Whatever your reason, we want to be your event site of choice!
What better way to get fit; whether alone or with your friends! Form a team! Pick a date for completion and compete with your friends and family across the country at the same time! Start a new family tradition of completing a virtual event for holidays and have medals to share afterwards! Or use one of our events for a birthday party!! Great way to work off energy and everyone goes home with a Finisher's medal to remember the day!
2. Where do I complete this event?
Wherever you choose! It can be completed anywhere in the world!
3. When do I complete the event?
Complete the event by the deadline of registration.
4. How do I get my finisher's medal?
We will mail the medals to all participants after the completion of the event. If you purchase any additional items, (t-shirts, rucking patches, gift certificates, etc.) they will be sent with your medal.
5. How do I prove I completed the event?
If you would like to see how your time compares to others who have completed the event, you will upload your time to our website. To qualify for the occasional prizes we
may offer throughout the year, you will be required to provide proof of your completion time. Of course, if you are just completing the event for fun, no proof is required! (And we always LOVE when people post photos on our Facebook page showing their accomplishments!)
6. Are any events ever linked to a charity?
Occasionally, we will sponsor an event for a specific charity. The amount to be donated will be designated prior to the start of the event. In addition, for any registered nonprofit organization we are sponsoring, you will have the opportunity at time of registration to make an additional donation directly to the charity.
7. How are Charities selected?
Each charity we sponsor has been researched relating to mission, purpose, use of donations, and overall ratings of dollars used administratively vs for purposes outlined. We select those charities that we feel are making the most tangible, direct impact on the individuals they serve. Organizations selected will also correlate with awareness and education Undisputed Runs may provide throughout the month. We are always searching for those charities which appear to hold the same values and overall mission as Undisputed Runs; and are happy to take suggestions through our email at signup@undisputedruns.com.
8. Will I be able to participate in a team?
Yes! We know teams are a great way to motivate and push! You will be able to form your own teams through registration! If you have any other questions, don't hesitate to email us! Be sure to favorite our webpage and like our Facebook page so that you will be first to hear about future announcements!
Undisputed Runs: A Movement of Champions for a Monumental Cause
Get ACTIVE on the Go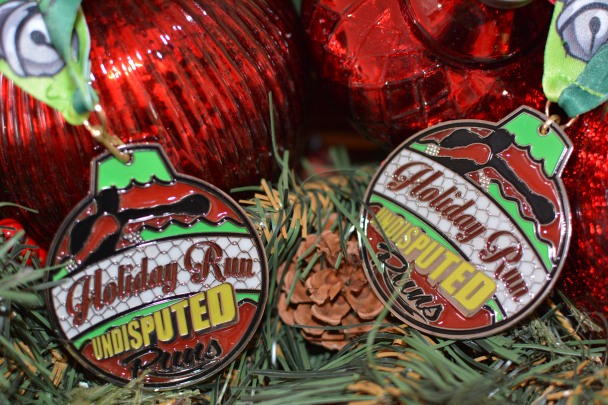 Map & Direction
Anywhere In the World
•
Anywhere: Domestic or International!
Anywhere
,
FL
34609
Get Directions