RUN THE BOSQUE 8K 
This events starts and finishes on the campus of Southwestern Indian Polytechnic Institute.  The majority of the scenic 8K route is in or near the Rio Grande river Bosque wilderness and levee area.  The timing of this race allows you to run under a canopy of century old cottonwoods that provide a majestic backdrop of the leaves changing colors.  The race allows for possible encounters with any of the following wildlife; quail, beaver, squirrels, turkey, coyotes, skunks, porcupine, ferrets, hawks, owls, woodpeckers, eagles, sand hill cranes, Canadian geese, raccoon, bobcats, and several species of ducks.  
USATF NM ASSOCIATION OPEN & MASTERS XC INDIVIDUAL AND TEAM CHAMPIONSHIP
This event is run in conjunction with the Run the Bosque 8K run.  USATF NM Association male and female members will be competing for individual and team titles in the Open and Masters divisions.  Unattached members do not have to be associated with any club team to participate.  To participate as a scoring member for a club team, all team members must have declared that team on the membership application.  
CASH PRIZES
Cash prizes for 2018 NM Association USATF teams and members only:
Cash prizes will be awarded to the top 3 male and female NM USATF Open and Masters finishers.  Cash prizes will also be awarded to the top 3 NM USATF Open and Masters Male and Female teams.  To become a member of the USATF NM Association go to the following website link:  http://newmexico.usatf.org/Membership/Join.aspx
Rules that apply to the 2018 USATF NM Association Cross Country Open & Masters Individual and Team Championship.
DEFINITION:  
Open:                           
Any male or female out of high school and under the age of 40 on race day. 
Masters:                       
Any male or female who is age 40 or over on race day.
Team Member:             
You must have designated a NM Association club team on your membership to be considered a member of that NM club team. 
Individual/Unattached: 
Any 2018 USATF NM Association member that didn't declare a team on their membership or is associated with a club team with less than 3 team members entered.  (No co-ed teams for this championship event)
TEAMS: 
To be considerd a team you must have a minimum of 3 runners from the same NM USATF Assocition club team.   
You will be allowed to enter more than one team, however you must enter them as Team A and Team B.  Only Team A is eligible for cash prizes unless there are only 3 teams entered in that division.  

USATF teams with 3 or more entries will be allowed to enter at a Discounted Price.  If you want to create a NM Association USATF club team, go the the usatfnm.org website.  The team must be active before the team entry deadline. (Contact SportsWarriorsTC@aol.com for the code.  You must enter a minimum of 5 at the same time for the discount.)  Please note deadline to enter teams.

TEAM ENTRY DEADLINE:  Entry deadline for teams will end on Wednesday October 24, 2018.  After that date anyone who enters will be considered unnattached and will not be allowed to score for your team.  Teams may have up to 6 entries with the top 3 scoring and runners 4-6 as displacers.   
Event details and schedule
SATURDAY:  10/27/2018 
11:00 AM - 4:00 PM

Packet Pick Up and Late Registration at Athlete's Edge Westside.

600 Winterhaven Rd NW Suite I

Albuquerque, NM 87120  

SUNDAY OCTOBER 28, 2018

This will be at the SIPI Science & Technology building:  Following signage when you arrive on campus. 

6:45 - 7:40 AM   Packet Pick Up and Late Registration. (Individuals only, no team entries will be accepted)  Registration will stop at 7:40 AM Sharp.
8:00 AM                     Start of the 8K Run
8:10 AM                 Start of the 1 mile and 2 mile walks
9:15 AM                      Kids and Open 1K Run (Free, but must sign waiver prior to the event)
Race starts and ends near the SIPI Science and Technology Building.  Please park in the S & T. Parking lot area.
Sports Warriors Track Club
Get ACTIVE on the Go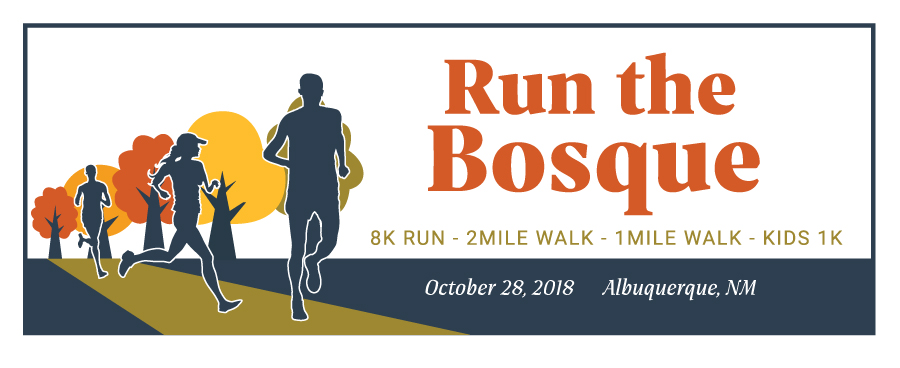 Map & Direction
Southwestern Indian Polytechnic Institute
•
9169 Coors Rd. NW
Albuquerque
,
NM
87120
Get Directions