13.6 mile Bike/400 Meter swim/ 3.5 Mile Run
Race Info
Male and Female Ages
18-100
Custom designed short sleeve t-shirt. First 100 registrants only.
Race Entry Includes
Shirt Size
(Adult): S M L XL XXL
ALL ENTRY FEES ARE NON REFUNDABLE
$50 Charge for all non-returned timing chips

Non US Citizens must register by  16 Aug 2019. and provide a
legible copy of their passport and entry visa with
registration. Valid ID is required on race day to receive a
jersey race number and timing chip
This event is being held on a U.S. Air Force installation.
Security will be high. Expect delays and plan to arrive at
the event accordingly. On the day of the event, before
you receive a jersey race number, you will need to
produce an official photo ID. Acceptable forms include a
passport, U.S. drivers license, student ID, state ID, etc.
By participating in this event you are subject to the rules
of the installation and fall under its jurisdiction.
Pre Race Packet Pick Up  for those that have KAFB Access.
Location Times
Kirtland AFB
Thu-Fri · Sep 5 & 6
East Fitness Center
8 a.m-Noon
505-846-1102
Early Packet Pick-up
Must have base DoD ID card for early packet pick-up!
Only registered participant are authorized for early pickup.
All other registered participants must pick-up packet
day of race.
505-846-1102
Race Day
(no exceptions)
Must have Photo ID at Packet Pickup.
Location Times
 Event Site  Sat · Sep 7
6:00a.m.-6:45 a.m.
Awards Ceremony will start after the Top 3 Male/Female Competitiors Finish under the Force
Support Squadron Canopy. Race results will be posted on the 377 FSS Website on
Monday following the race and medals/coins must be picked up the day of the race.
Awards Medals/Coins
Triathlon Plaques
Top 3 Male Overall
Top 3 Female Overall
Medals/Coins-All Adult Participants
Post Race fruit & Gatorade will be Provided
Event details and schedule
9 
2019 Kirtland AFB FSS Triathlon
-   KAFB is hosting the Kirtland AFB FSS Triathlon on Sat.  7 Sep 2019
-13.6 mile Bike /400 Meter swim/ 3.5 Mile Run

-   ALL Participants ,must register online with credit cards at www.active.com.  .Online registration will Close Sunday 1 Sept 19 at midnight.
-   After 1 Sept 19, All Participants ,who already have abse access,can register at the East Fitness Center 1451 Texas St. SE, Albuquerque, NM beginning Tuesday 3 Sept 2019 until Friday 6 Sept. 2019  On Base Registration will close at  12 P.M. (Noon)  on Friday 6 Sept. 2019  

ALL ENTRY FEES ARE NON REFUNDABLE
$50 fee will be charged for all non returned timning chips

-   The event will begin and end at the KAFB Indoor Pool and Fitness Sports Complex Parking Lot.
-   The Triathlon will begin at 0700
 -A valid Drivers License, vehicle Registration and proof of Insurance is required for Base Access. 
-The following states will require a passport due to the Real ID Act

MINNESOTA, MISSOURI, WASHINGTON & AMERICAN SAMOA
-   Valid ID is required on race day for participants to receive a bib and race number and timing chip
 -Participants should use the Gibson Gate and Parking is available in the Dept. of Energy Parking Lot.
USAF 377th Force Support Squadron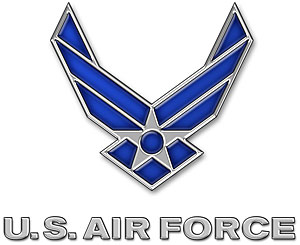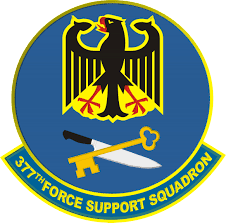 Map & Direction
Albuquerque Kirtland AFB
•
Pennsylvania Ave.
Albuquerque
,
NM
87117
Get Directions