YOU CAN REGISTER AT THE EVENT - Cash Only, No Credit/Debit.  ACTIVE.COM Registration closes at 1p MT May 18th.
Join us for a Hawaiian-themed fun Saturday morning and walk or run this 5K (3.1 mile) course. Bring your dogs, bring your kids, and invite your friends and family! Wear that loud Hawaiian shirt your co-workers mock. You will be cheered on by the Parrot Heads of NM, given leis and water on the course, and even cross the finish line to the Tiki Hut.
National Contract Management Association Rio Grande Chapter (NCMA-RGC) and Parrot Heads of NM are proud to support these great charities!
PAWS and STRIPES rescues local shelter dogs and provides service dogs for US military veterans with PTSD and brain injuries by integrating service dog training with mental health support (pawsandstripes.org).
ANIMAL HUMANE NM supports and improves the lives of New Mexico's cats and dogs through sheltering, adoptions, humane education and veterinary services (animalhumanenm.org). Many dogs used  in the Paws and Stripes program come from Animal Humane NM.
Dogs are welcome with well-behaved owners on leashes - remember to curb.
Race Events Include: Kid's Jump, Face Painting, Polynesian Dancers, Hula Hoop contests, games, Hawaiian-themed Costume Contest, and  more.  Drinks, Pastries & Coffee will be available.  CASH only - no plastic.
Cost: $35 registration fee. No charge for kids 10 & under to participate in the event and donot need to be registered. To purchase a t-shirt for your child 10 & under, choose the Sleep-In option.
Date: Saturday, May 20th 2017
Location: Alameda Open Space at Paseo del Bosque Trail
Sleep-In Option: Don't want to get up early but want to look like you did?  You can purchase an official event T-Shirt for only $20.  You can support the cause, look stylish, and still get your beauty rest! 
REGISTER BY MAY 14th to get OFFICIAL EVENT T-SHIRT
 Hosted by:   National Contract Management Association
Rio Grande Chapter (NCMA RGC) & Parrot Heads of NM
Business Sponsorships with logo advertising available
For more information on how to contribute or participate in
the event email admin@ncmargc.org or call 505-235-3250
 All organizations supported by this event are not-for-profit. Visit http://www.ncmargc.org or look us up on Facebook for more details!
Event details and schedule
Date:  Saturday, May 20th 2017
Location: Alameda Open Space at Paseo del Bosque Trail.  Course is an gentle 5K (3.1 mile).  You are welcome to run or walk.  Water will be provided at the halfway point on the course.  Dogs are welcome.  Please curb.


PARKING: Parking is available on the south side of Alameda, on both the east and west side of the Bosque Trail. Please allow enough time to find parking and get your packet or register before the start time.
SCHEDULE:
8:00 a.m. –  On-Site Pre-registered Packet Pick Up & Cash/Check Only Registration
8:45 a.m. - Introduction, Announcements, & Course Information
9:00 a.m. – Challenging Runners Start 5K Run
9:05 a.m. – All Others Start 5K
Fun, Face Painting, Kid's Bounce, AHNM Dogs to Adopt, Games & Events, Snacks, Coffee... event purchases will be CASH OR CHECK ONLY, no debit/credit cards. Bring sunscreen.
T-Shirt Only purchasers (Sleep-In Option) can pick up their T-Shirts at the event between 9:00a - 11:00a. or at 2201 Buena Vista SE, Suite 100 on Monday May 22nd between 10a and 4p. T-Shirts not picked up will be 'reallocated'.
Until Saturday - Aloha!
Get ACTIVE on the Go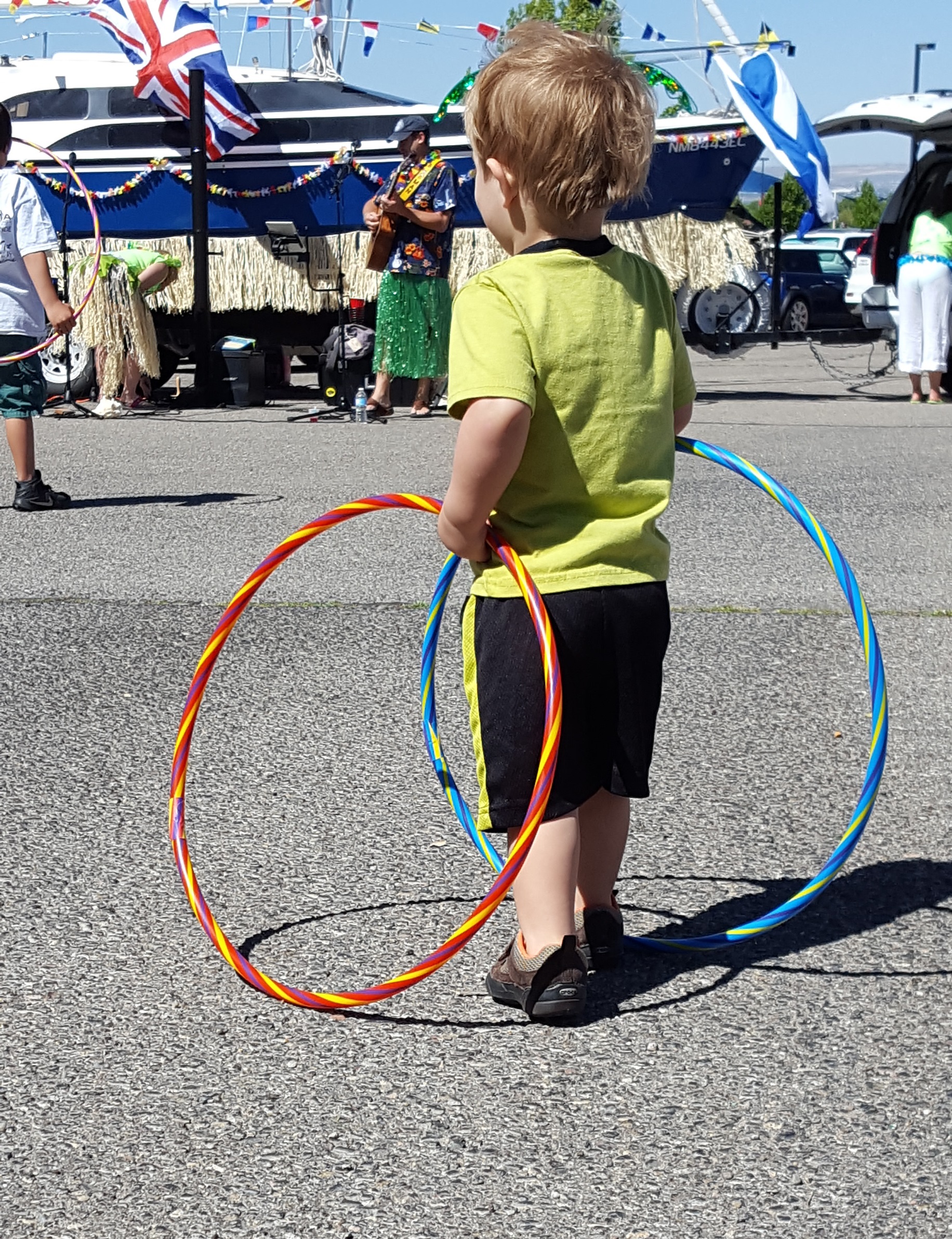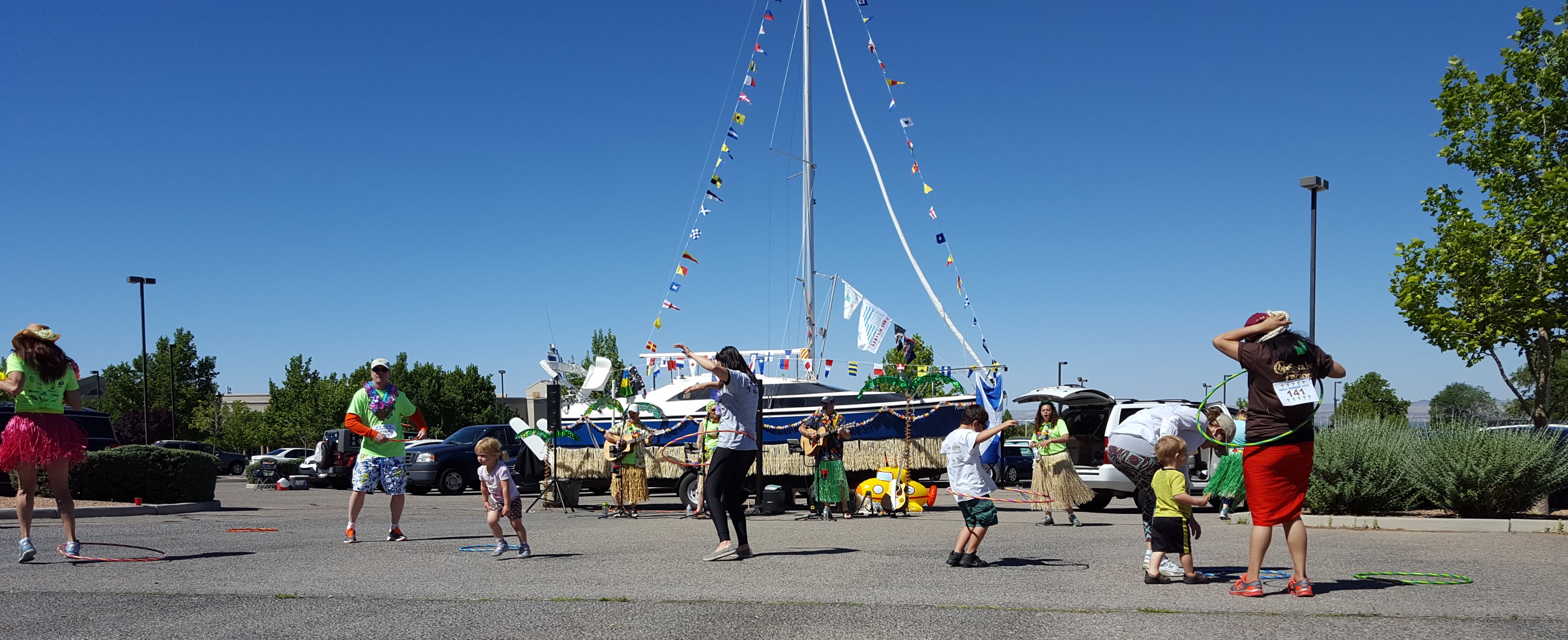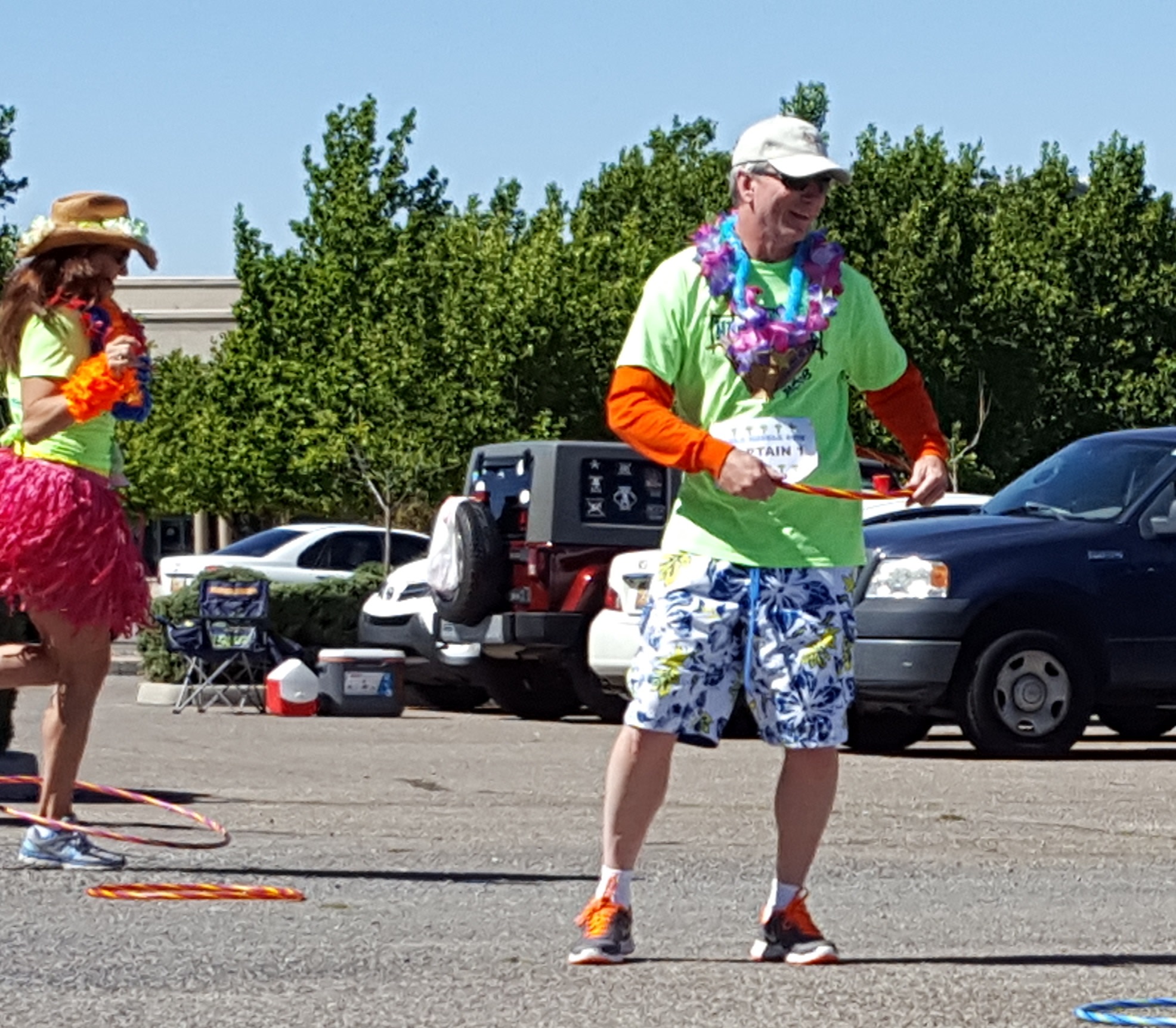 Map & Direction
Alameda Open Space at Bosque Trail
•
Alameda Open Space Parking Lot South side of Alameda at Paseo del Bosque Trail
Albuquerque
,
NM
87114
Get Directions