NOTE:  There only select Shirt sizes left:  Adult Small and Medium.  Posted @ 10:00 pm 6/10/15

COME AND MEET BILLY MILLS


BILLY MILLS 50TH ANNIVERSARY 10K GOLD RUN
This event serves to honor Billy Mills on his 50th Anniversary of winning the 10,000 meter run in the Tokyo Olympics.   There are no restrictions to enter this event and is open to everyone. 
NATIVE AMERICAN 10K NATIONAL CHAMPIONSHIP
This event serves at the Native American 10K National Championship.   A National Champion will be crowned in each age division of the 10K Run.   (Tribal Enrollment is required and verificaiton is needed upon request.)
When selecting this option, you acknowledge that you are an enrolled tribal  member of a U.S. or Canada First Nations tribe.  You also acknowledge that if you win this award you will no longer be eligible for a 10K run age group award. Runners that do not win this award remain eligible for age group awards in the 10K Gold race. There is no additional fee for registering as a competitor to claim the Native American 10K National title, however you must be able to provide verification of tribal membership upon request.       
USATF NEW MEXICO ASSOCIATION 2015 GRAND PRIX SERIES EVENT

This event serves as a scoring event in the 2015 USATF NM Association Grand Prix Series.   Gain points towards a grand prize at the end of the Grand Prix.  Prize purses for men and women in Masters and Open Divisions.   (USATF NM Association membership is required and number must be on registration.
PACKET PICK UP:

Packet Pick up will be held at Bosque Runnig Shop on Friday June 12th, from 10 am to 2 pm and at SIPI Gymnasium from 3 pm - 7 pm. 
Event details and schedule
The 10K & 3K runs are both flat and fast courses that consist of asphalt and off road pack dirt sufaces.

The event is a USATF Sanctioned event.

The events are  non-certified courses,

thus not eligible for age group, state, national or world records.
Shirts and sizes are limited to the first 300 that sign up.  No guarantee of shirt or requested size.

1.5 Mile Fitness Walk         7:00 a.m.
10K Runs                            7:00 a.m.
3K Run                                7:15 a.m.
12 & Under 1K Run             8:30 a.m.
Toddler 300 meter dash     8:45 a.m.
Honoring of Billy Mills        9:00 a.m.
Awards                                9:20 a.m.
Traditional Pueblo Throw   10:00 a.m.
(All participants and the public is invited to the Pueblo Throw)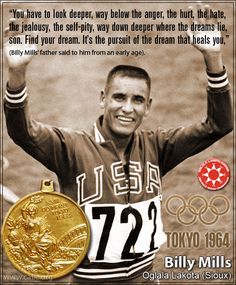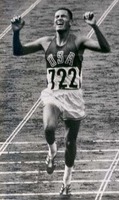 Map & Direction
Albuquerque, New Mexico
•
9169 Coors Rd. NW
Albuquerque
,
NM
87120
Get Directions