Potosi Brewery Bicycle Tour 2013
Riders for 100 Mile and 100 Kilometer: Optional start time as early as 6AM. You'll want to get back in time for LUNCH!!!Riders for 40 Mile and 20 Mile the Mass Start Time is 8AM.
Optional Early Start times
Optional early start time between 6-8 AM for riders doing 100K and 100 Miles.
Online Reg. Closes
September 27, 2013 6:00 PM Central Time
GREAT SUPPORT AND EXTRA FEATURES
5:30 - 9:30 AM FREE coffee at Whispering Bluffs Winery at the 'START" line. SAG wagons, Staffed Rest & Water stops with food on all routes. Great lunch when you come in. Beverages/Beer and pasta, meatballs, brats, buns and salads until 3:30 PM. Band "Beat'n Path" plays all afternoon. It's a party at Potosi! Also visit the Potosi Brewery and Museum open all day and evening across the street as well as restaurants, a bakery, antiques, pottery gallery, gift shops and taverns along the route.
Rider Packet Pick-Up:
Packet Pick-up will be open from 6-8pm Friday Night at the Holiday Gardens event center across the street from the Brewery. Packets can also be picked up at 5:30 AM Saturday Morning at Holiday Gardens as well.Lunch Times
As part of your registration, we will be serving a lunch from 11-3 with either a "Good 'ol Potosi" brew or soda. We'll have live music going all afternoon.

More Information:
Check our facebook page for up to date information at www.facebook.com/potosibrewery - events


MAP: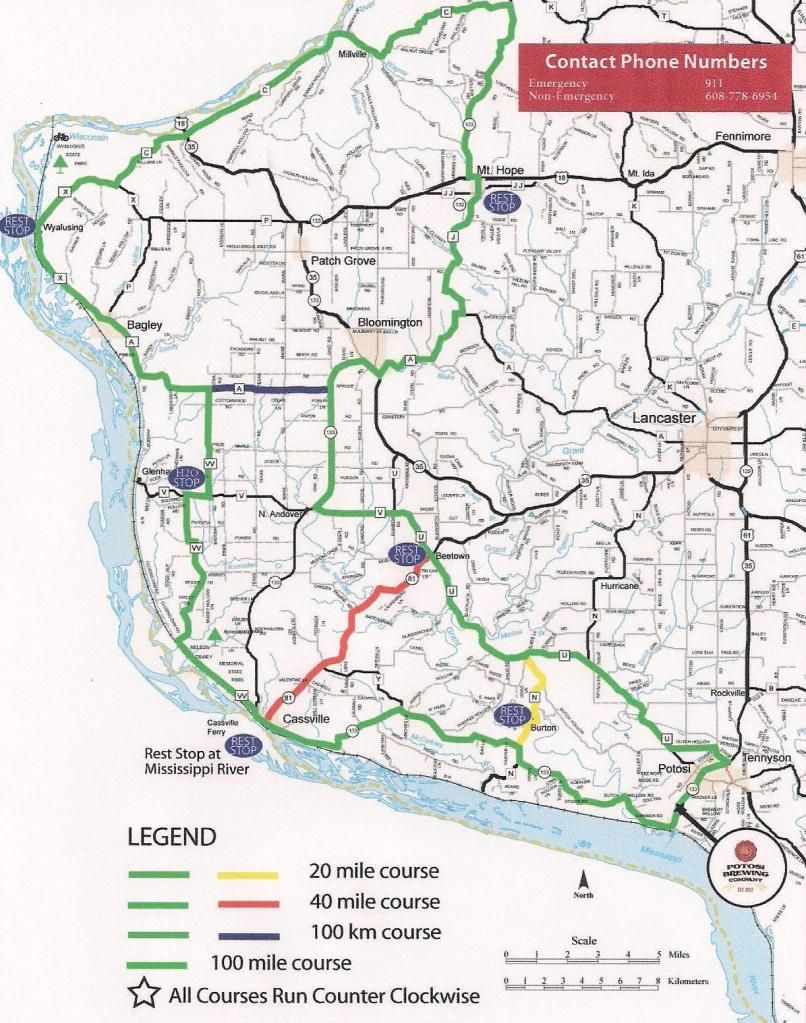 Fees
Single rider $55, Family $80, Tandem $70
Additional Date Information
Mass Start at 8 AM for 20 Mile and 40 Mile