Cheryl Is Doin' It Again Team In Training Page
I run because others can't!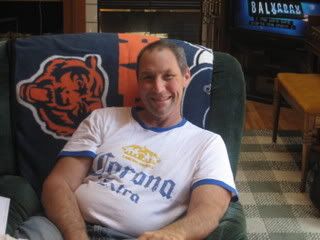 Welcome to my Team In Training home page.
My story: As you all know, I am very connected to The Leukemia Lymphoma Society. My wonderful brother, Jordan, was diagnosed in January 2007 with AML. I decided to train for Disney's 1/2 Marathon January 12, 2008. On January 5, 2008, one week before my run in Jordan's honor, he lost his battle with leukemia . Now I run because he can't.
Because of the support from friends and family like you, I have decided to train again with Team in Training as I loved the experience so much the first time. This year, I am a volunteer mentor as well as runner. I am training to run the (UPDATED 6/29/08) Nike Women's Marathon in San Francisco on October 19, 2008 in Jordan's memory. This time around, I am training for a FULL 26.2 miles! As crazy as I feel about this, I know the cause is much greater than my sanity ever will be. I run because Jordan and other's can't.
I am also running for the fight my best friend/sister has ahead of her. Jennifer Danford was just diagnosed with colon cancer on June 1st. After a successful surgery removing the cancerous mass in her colon, she is recovering before she starts chemo.

She is so strong and positive and I know she will make a full recovery. In honor of Jennifer, I run and fundraise.
I am training to participate in an endurance event as a member of The Leukemia & Lymphoma Society's Team In Training. All of us on Team In Training are raising funds to help stop leukemia, lymphoma, Hodgkin lymphoma and myeloma from taking more lives. I'm completing this event in honor of all individuals who are battling blood cancers. These people are the real heroes on our team, and we need your support to cross the ultimate finish line - a cure!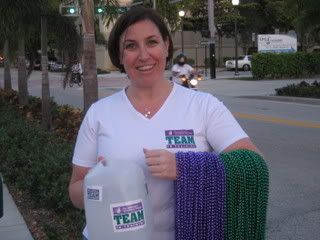 Please make a donation to support my participation in Team In Training and help advance the Society's mission. If you would prefer to send in a check, please make the check payable to The Leukemia & Lymphoma Society and send it to:
Cheryl Goldstein
8871 Via Tuscany Drive
Boynton Beach, FL 33472
I hope you'll visit my web site often. Be sure to check back frequently to see my progress. Thanks for your support!