Deirdre Joyce's Team In Training Page
Racing to Save Lives
Welcome to my Team In Training home page.
I am training to participate in an endurance event as a member of The Leukemia & Lymphoma Society's Team In Training. All of us on Team In Training are raising funds to help stop leukemia, lymphoma, Hodgkin lymphoma and myeloma from taking more lives. I'm completing this event in honor of all individuals who are battling blood cancers. These people are the real heroes on our team, and we need your support to cross the ultimate finish line - a cure!
In particular, I am racing in memory of my beautiful, beloved, nephew (Sean) who passed away in March of this year. I am also racing in honor of Ann and McKenna, two remarkable young ladies whose strength and bravery inspire me every day that I get up to train!
Please make a donation to support my participation in Team In Training and help advance the Society's mission.
I hope you'll visit my web site often. Also, please see my training blog for updates on how I'm doing. Be sure to check both sites frequently to see my progress, and thanks for your support!
P.S. I've temporarily disabled the "Top Contributors" list as a request from one of my contributors. I'll get it going again in a little while.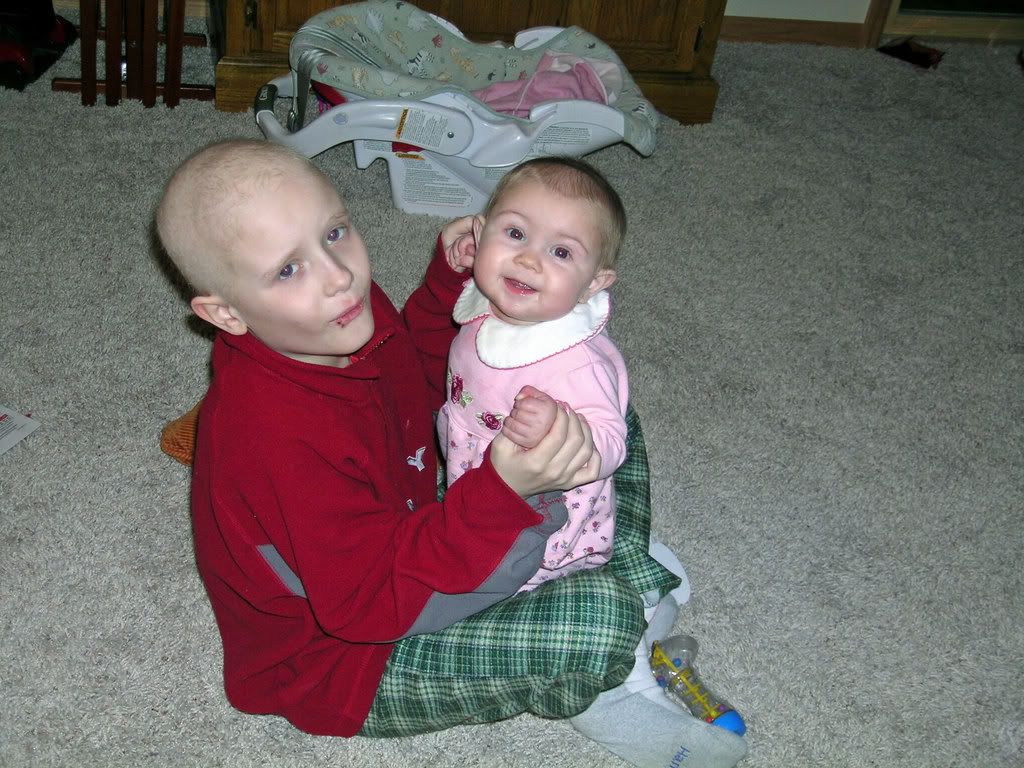 Sean and his youngest cousin, Keira. Christmas 2007.