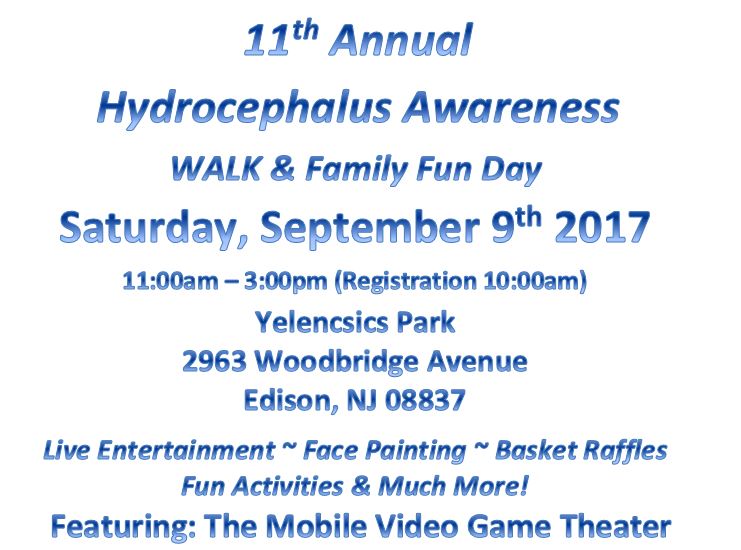 Scenes from PHF WALK NJ 2016



** Online Registration is now CLOSED. You can still join us by coming to Yelencsics Park and registering in-person on Saturday between 10:00am - 11:00am **
Please join us for a day of great fun with family & friends as we raise awareness & money to "Fund a Cure for Hydrocephalus".
The Pediatric Hydrocephalus Foundation, Inc., a non-profit 501 (c) (3) charitable organization, educates the community by raising the level of awareness about this brain condition. The PHF provides support to the families, friends and children who are diagnosed with Hydrocephalus.
The PHF raises money for and works with the medical community in searching for a cure and additional treatment options for those with Hydrocephalus.
Additionally, the PHF advocates on behalf of the members of the Hydrocephalus community and works with policy makers at the State and Federal level to raise awareness and push for more research and support in our fight against Hydrocephalus.
This September marks the 9th annual "National Hydrocephalus Awareness Month!"
All donations are tax-deductible.