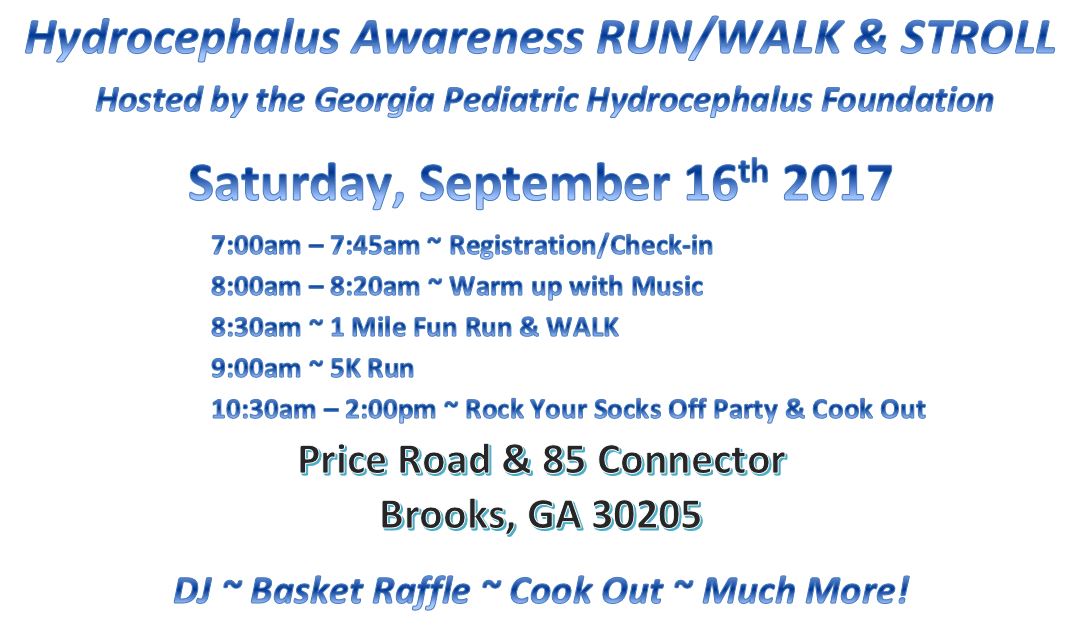 The Pediatric Hydrocephalus Foundation, Inc., a non-profit 501 (c) (3) charitable organization, educates the community by raising the level of awareness about this brain condition. The PHF provides support to the families, friends and children who are diagnosed with Hydrocephalus.
Online registration choices for the event are as follows: $25.00 for the 5K Race, (includes event "goodie bag", socks, & race bib) $15.00 for Phantom/Ghost Runner, (includes socks)
$10.00 for the 1 Mile Fun Run
$0.00/FREE for Kids in strollers & Under 5 years of age.
$0.00/FREE All registrants with Hydrocephalus are also free
Please join us for a day of great fun with family & friends as we raise awareness & money to "Fund a Cure for Hydrocephalus".
This September marks the 9th annual "National Hydrocephalus Awareness Month!"
All donations are tax-deductible.