Great Place to Work® y META presentan
Great Place to Run CDMX 2017
La Carrera corporativa más grande de México, corre con los colaboradores y sus familias de Los Mejores Lugares para Trabajar™ en México en la 1era. Sección del bosque de Chapultepec este 26 de noviembre de 2017.
Event details and schedule
Inscríbete a partir del 1ero. De agosto en la página www.meta.mx en la sección GPTR, llena el formulario con todos los campos que solicita el sitio. Elige entre las diferentes categorías que tendremos para ti: 3 km caminata / 5 y 10 km individuales / 10 km en relevos (equipos de 4 personas). Precio de preventa:
$400 hasta el 30 de septiembre.
$450 del 1ero. de octubre al 19 de noviembre.
$500 del 20 al 25 de noviembre.
Todos los participantes a Great Place to Run ayudarán a niños con enfermedades del corazón, tu boleto aportará un donativo a Fundación Kardias. Reconocimiento a los tres primeros lugares varoniles y femeniles de la categoría 10 Km y a los absolutos de 5 km. Para registrar tu tiempo oficial es indispensable que portes el número oficial de la carrera al frente, el chip de cronometraje bibtag viene detrás del número, por lo tanto es importante que llegues en tiempo a la salida y que hagas el recorrido completo. Unión de Jueces META, estarán en puntos específicos durante la ruta y meta, serán los encargados de sancionar el evento, por lo tanto, es necesario que lleves tu número visible la frente. (Para ventas grupales acércate a Marisol Echeverría marisol.echeverria@greatplacetowork.com).
---
SERVICIOS: Abastecimientos en ruta y meta, servicios médicos, protección vial, guardarropa, sanitarios y ruta señalada cada kilómetro.
ENTREGA DE PAQUETES:
*lugar por definir. Horario: de 9 am a 4 pm. No habrá entrega de paquetes el día de la carrera. El corredor que no recoja su paquete en el horario indicado perderá todo derecho derivado de su inscripción. Es obligatorio que el titular de la inscripción recoja su paquete y al hacerlo muestre identificación oficial con fotografía. En caso de que esto no sea posible la persona que recoja el paquete deberá presentar la impresión de la confirmación de la inscripción, una copia de la identificación del titular y la carta de exoneración firmada por el titular. Si alguno de los documentos que se solicitan no se presentan no se entregará el paquete.
PREMIACION:
Se premiará la distancia de 10K a los 3 primeros lugares de cada categoría y 5K a los 3 primeros lugares absolutos. Para efectos de premiación se tomarán como base los
TIEMPOS
OFICIALES
COMPROBACION DE EDAD:
Para premiación se requiere comprobar edad con documento oficial INE, pasaporte o acta de nacimiento.
RESULTADOS Y CERTIFICADO OFICIAL:
En www.meta.mx aparecerán los resultados y podrás imprimir tu certificado oficial de tiempo el mismo día después de la 17:00 hrs.
TOMAS DE TIEMPOS:
Para registrar tu tiempo oficial es indispensable que cruces los tapetes de salida y meta, portando el chip bien colocado en el tenis.
Get ACTIVE on the Go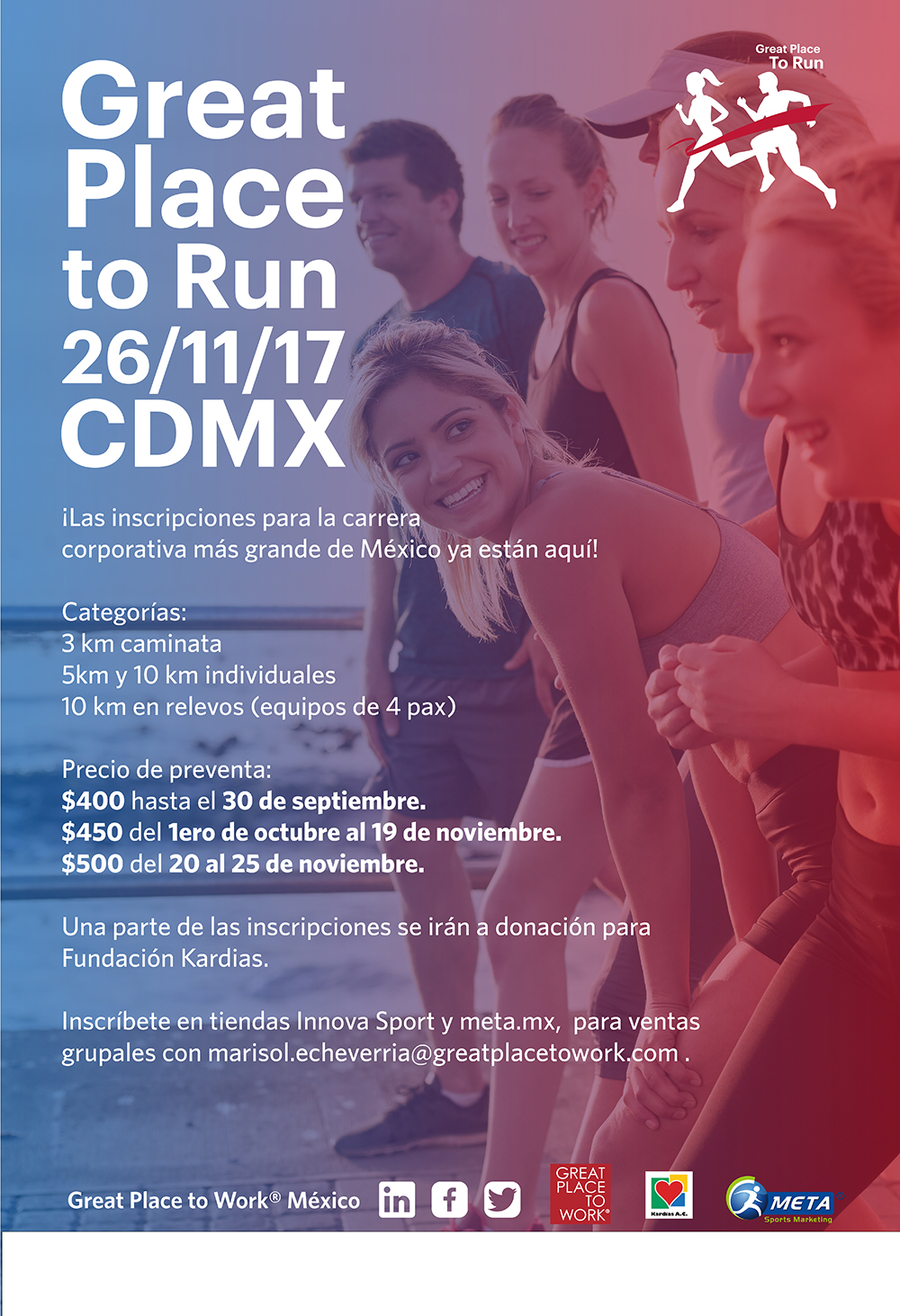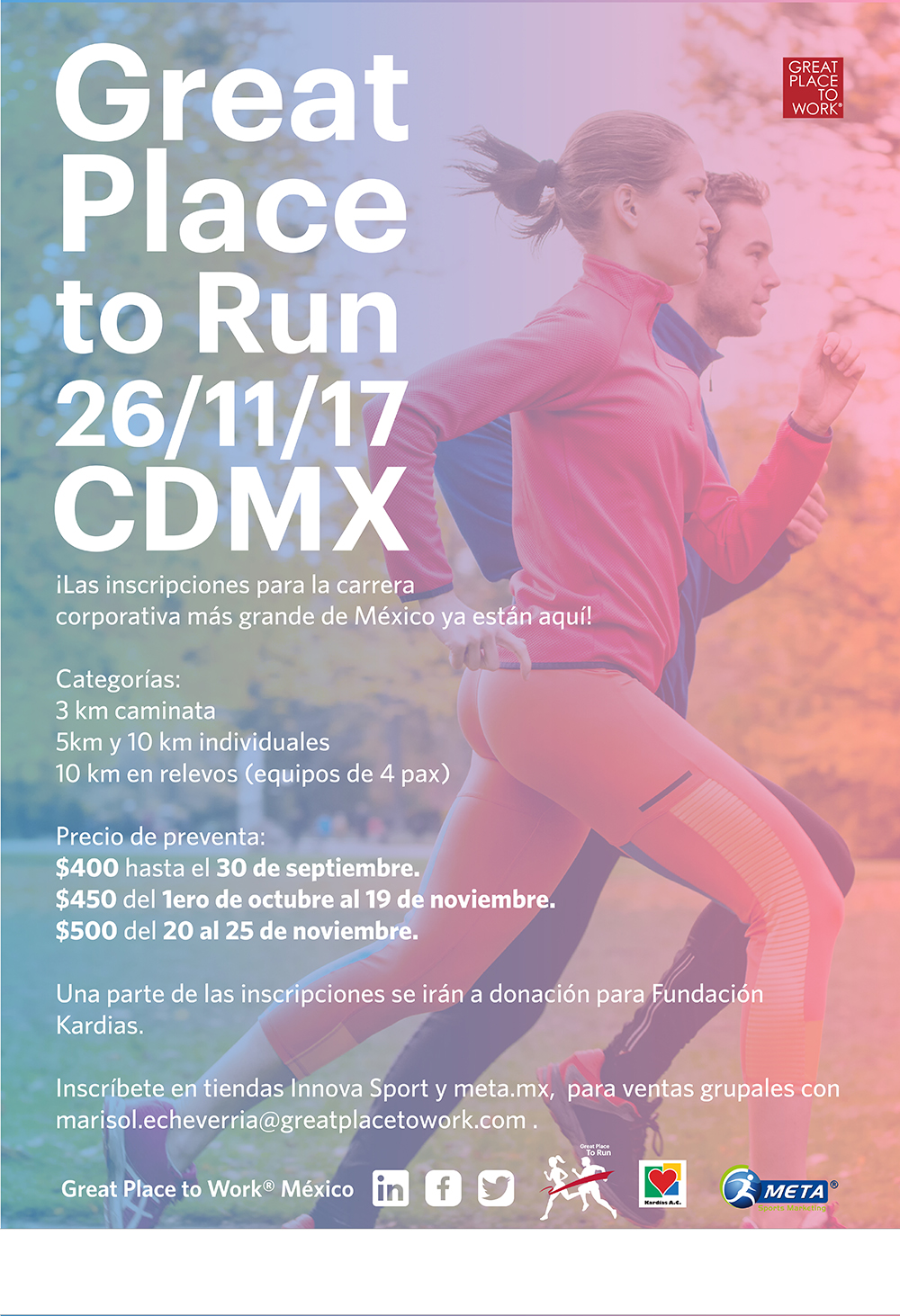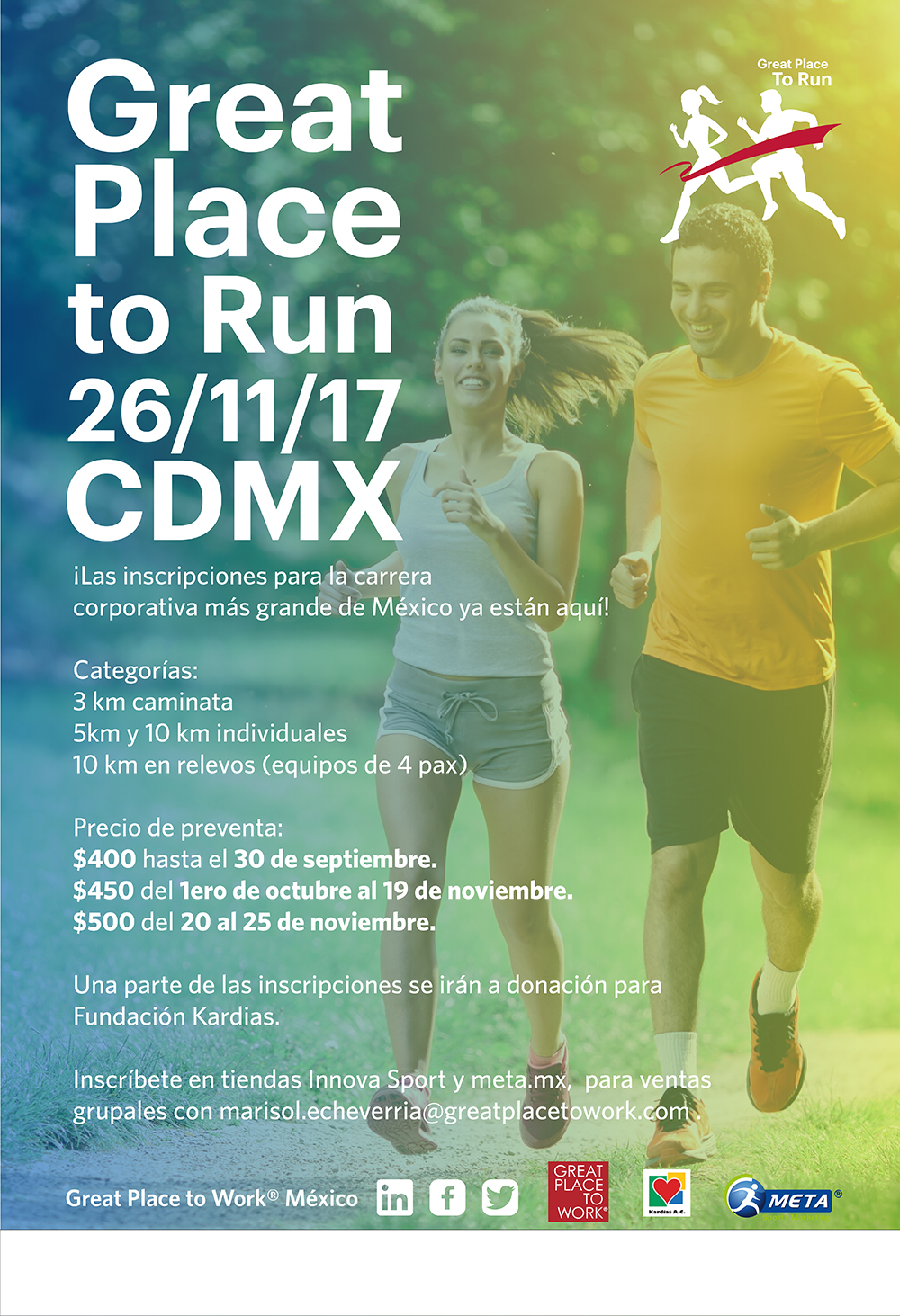 Map & Direction
Fuente Monumental de Nezahualcóyotl Primera Sección del Bosque de Chapultepec
Ciudad de México
,
CDMX
,
Mexico
11100
Get Directions